Freeriding in Lech Zürs am Arlberg
Experience freeriding bliss off piste
Enjoy off-piste action in the powder snow of Lech Zürs am Arlberg
Freeriding...in the winter paradise of Lech Zürs...get a little closer to the untouched mountain landscape with the local guides of our various ski schools and dive deep into off-piste and firn fun.
A powder day in Lech Zürs. You look to the left: Snow. Then to the right: snow. Above: blue sky and sun. And in front: untouched deep snow. Now shift your weight slightly and: Go!
But before you start, a few points should be considered. It is important to know the area well and to enter alpine terrain only with the appropriate experience, information and equipment ( LVS, shovel, probe, etc.). Therefore, we always recommend you to book one of our local, professional guides for incomparable freeride and firn experiences.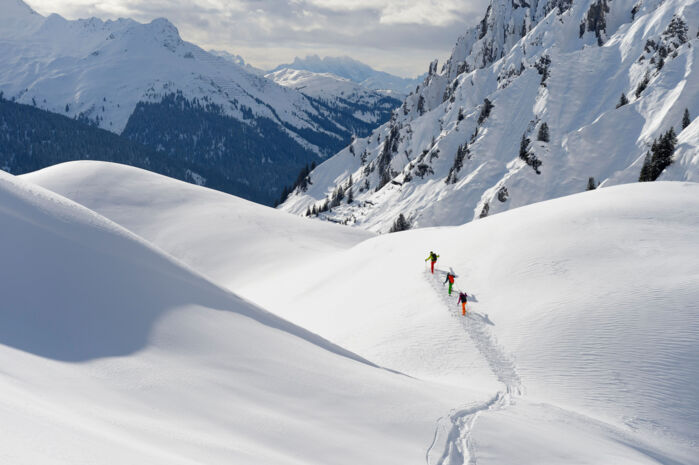 Mit Guides unterwegs beim Freeriden am Arlberg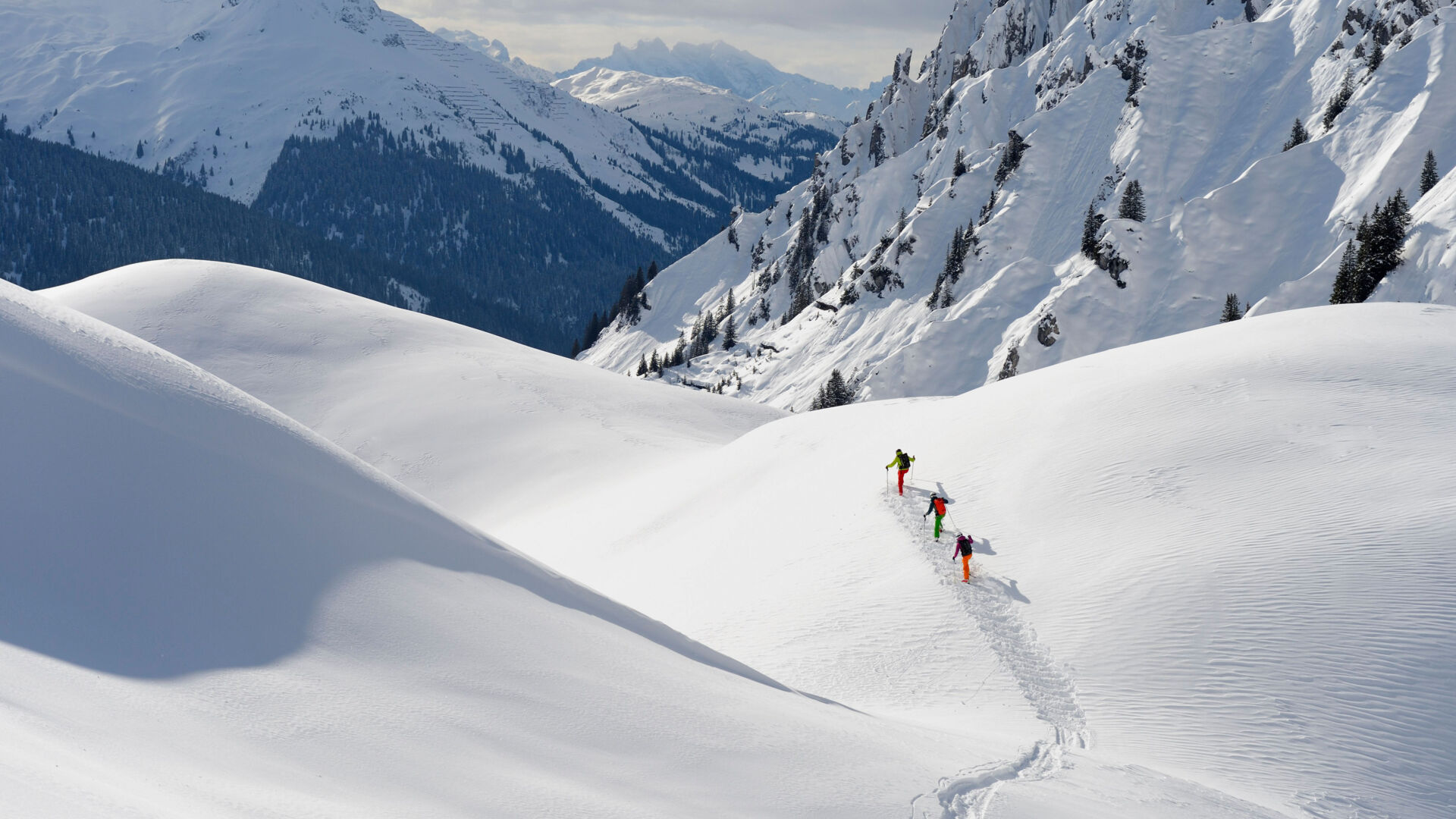 Mit Guides unterwegs beim Freeriden am Arlberg
Longing for mountains
If you long for a cold breeze of mountain air in between, as if it's the only thing that brings you happiness and satisfaction, if you feel that tingling sensation as soon as you hear the deep snow crunching under your freeride skis, then we can definitely promise you one thing: Lech Zürs am Arlberg is the place to be - here you'll find off-piste and firn fun at its best!
We don't even want to talk a lot about the more than 300 impressive kilometers of ski runs in the middle of the Arlberg. Just as little about the fact that Lech Zürs am Arlberg belongs to the largest connected ski area in Austria. Rather, we recommend our more than 200 km of high alpine deep snow slopes, which you can reach with our modern lifts and cable cars - easily and comfortably, without long ascents, with friends, ski guides.
During winter, with a little luck, you will also meet Lorraine Huber, one of our top stars of the winter sports scene, off-piste! The Lech-based freeride world champion of 2017 sets off for the summit as often as possible during the winter months.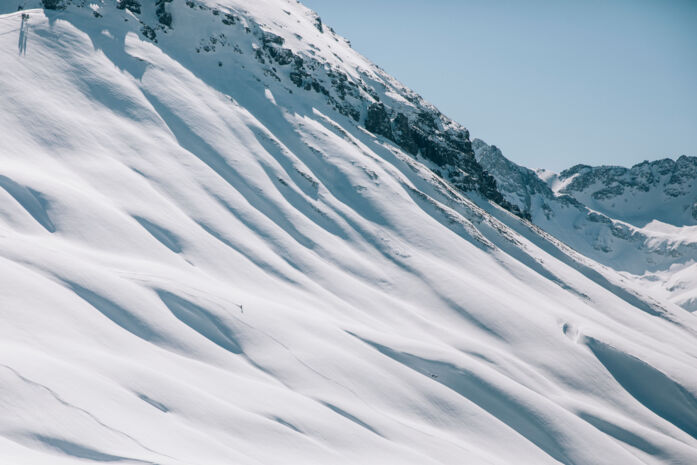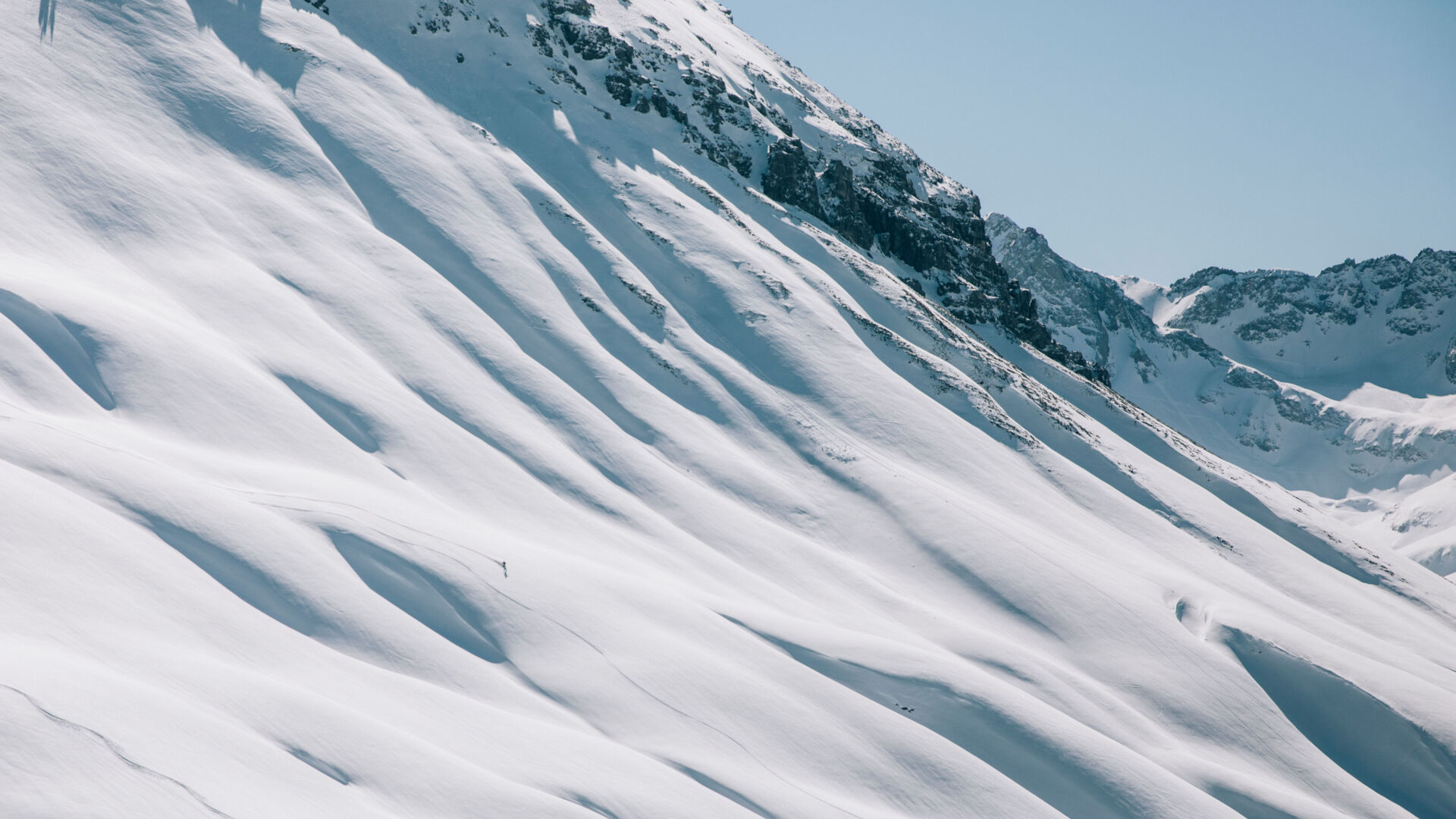 Everything is better with a professional by your side - Freeride courses in Lech Zürs
If you are interested in freeriding, we recommend our ski schools in Lech Zürs and our Snow & Safety Camps. There you will have experienced guides at your side who can explain exactly how off-piste skiing differs from that on the slopes and what needs to be taken into account in order to dive into the world of deep snow skiing safely and full of fun.
Respect your limits!
Lech Zürs am Arlberg is known worldwide as a paradise for freeriders and ski tourers. We are proud of our protected zones and off-limits natural areas. To ensure that our beloved natural world remains intact, we ask you to respect the forest zones and protected areas in order to leave these as safe havens for nature.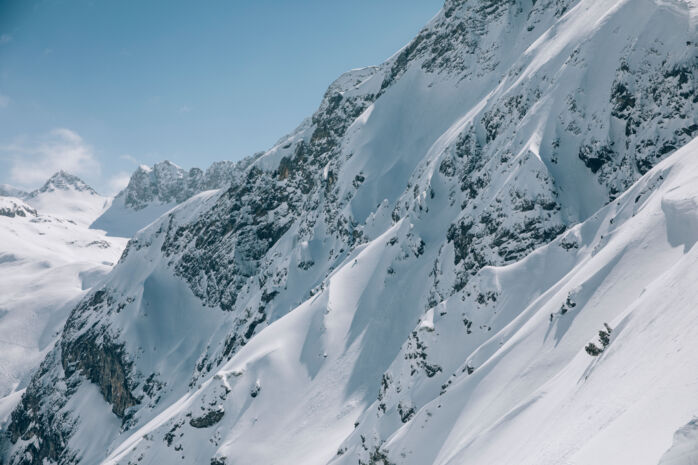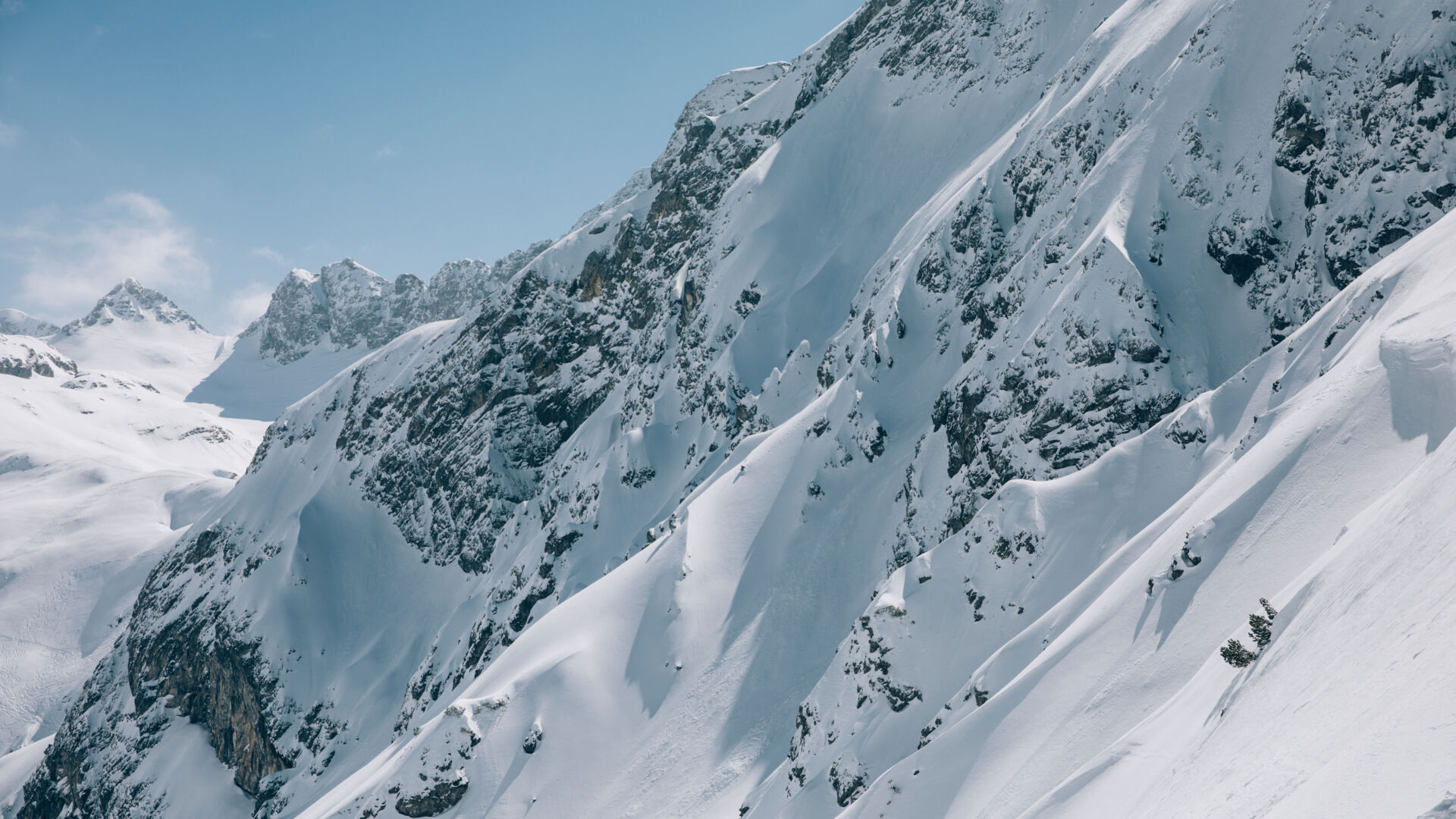 What do you need for ski touring and freeriding?
It is important to enter the alpine terrain only with appropriate experience and proper safety equipment. A key part of this equipment is the LVS device (avalanche transceiver). Only with this device it is possible to locate buried persons quickly. Therefore, the correct and safe use of such equipment is a basic requirement for off-piste skiing. Also the avalanche probe should not be missing in the ABS avalanche backpack, which can ideally prevent a burial! With the help of the probe, buried persons can be located with pinpoint accuracy. So that the buried persons can be rescued as quickly as possible, a stable avalanche shovel should also be carried. Furthermore, a complete first aid kit with plasters, bandagesand clamps absolutely belongs in the touring backpack.
Our pack list: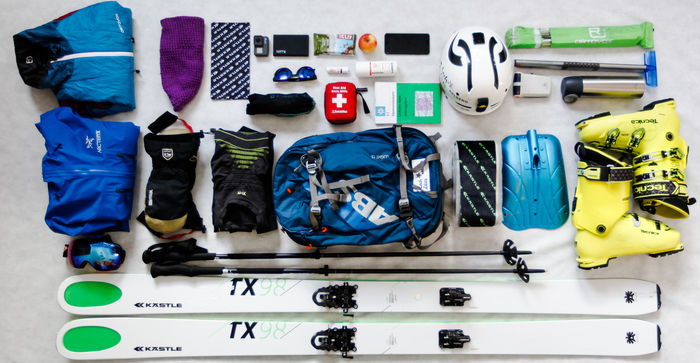 Packliste fürs Freeriden