Arrive safely no matter the season
Lech Zürs am Arlberg is the starting point for numerous outdoor experiences and adventures in summer and in winter. To make your journey as pleasant and comfortable as possible, we have compiled the most important information here.
Travelling by train
From Austria:
An environmentally friendly Railjet train transports guests to the Arlberg every hour from Vienna. For early risers, the Railjet connection with a departure at 5:30 am from Vienna is ideal. An early start will allow you to arrive in St. Anton am Arlberg at around 11:00 am and you can easily continue by bus (line 91) or taxi to Lech Zürs and enjoy a half day of skiing fun. Additional trains depart from Vienna every hour. If boarding the Railjet in St. Anton at 5:00 pm at the end of your holiday after transferring from Lech Zürs, arrive relaxed back in Vienna at 10:30 pm, free of traffic jams and stress.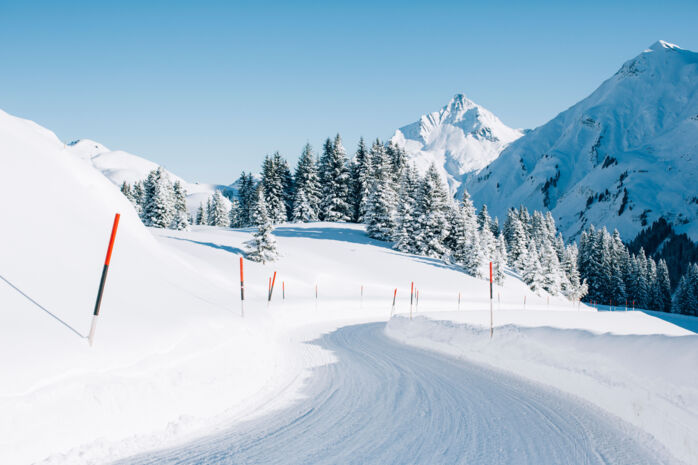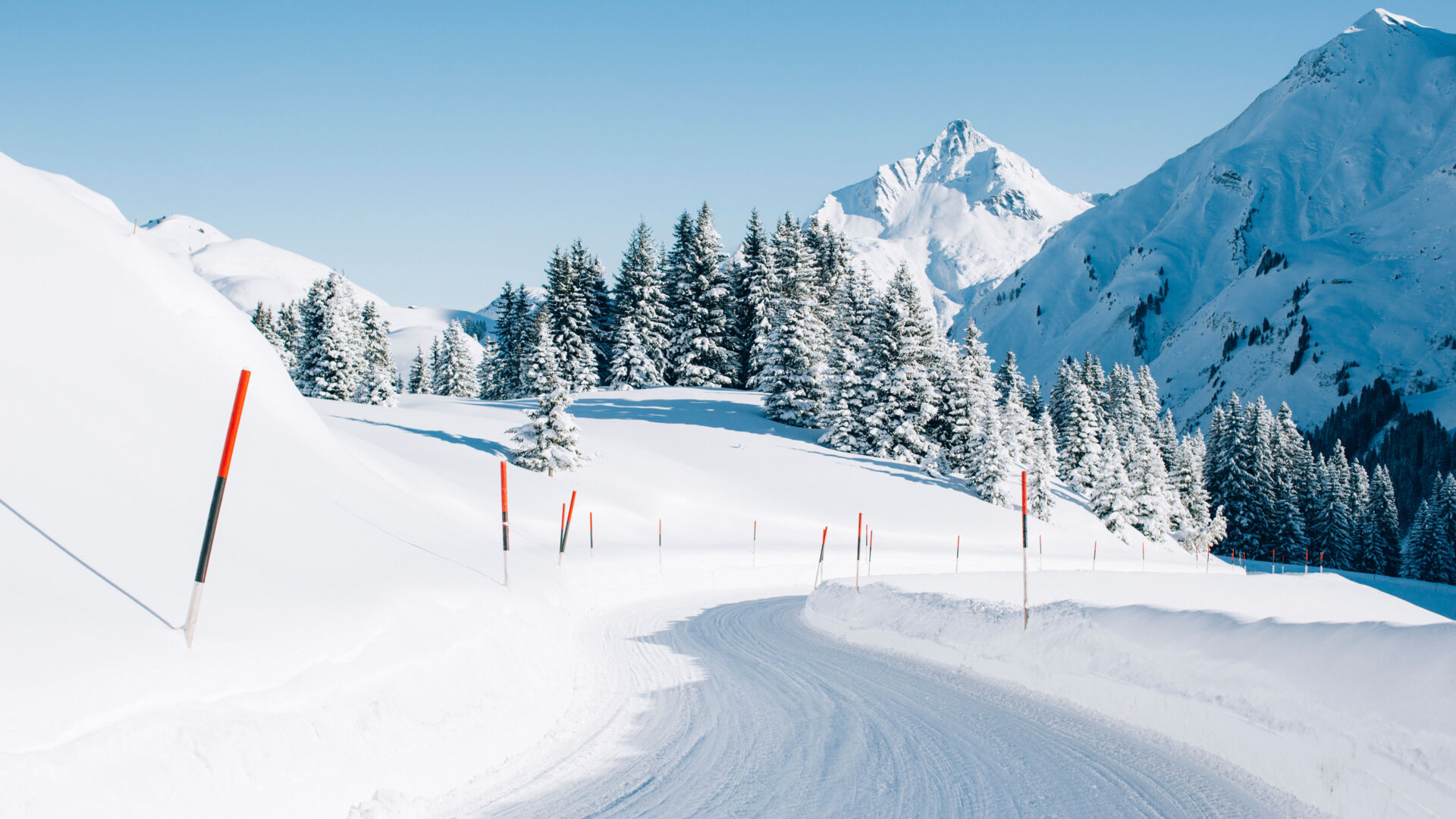 From Germany:
During the winter season, a direct Railjet service runs on Saturdays from Munich to the Arlberg. Departure in Munich is at 2:30 pm and you will arrive at the Arlberg in just 3 ¾ hours.
From Switzerland:
There is also a direct train from Switzerland to the Arlberg every few hours. Travellers who take the Railjet from Zurich at 6:40 am will arrive in St. Anton at 09:01 am. From there, they can easily continue their journey by bus (line 91) or taxi to Lech Zürs and experience a full day on the slopes. Connoisseurs have the option of taking the Eurocity "Transalpin" at 8:40 am from Zurich. Along the way, marvel at the magnificent mountain scenery from the 1st class panorama coach. Return journeys start at 9:00 am from St. Anton every 2 hours.
Langen am Arlberg railway station: 15 km from Lech Zürs | regular taxi and bus service (line 91) | transfer time approx. 20 minutes
St. Anton am Arlberg railway station: 20 km from Lech Zürs | regular taxi and bus connections (line 92) | transfer time approx. 30 minutes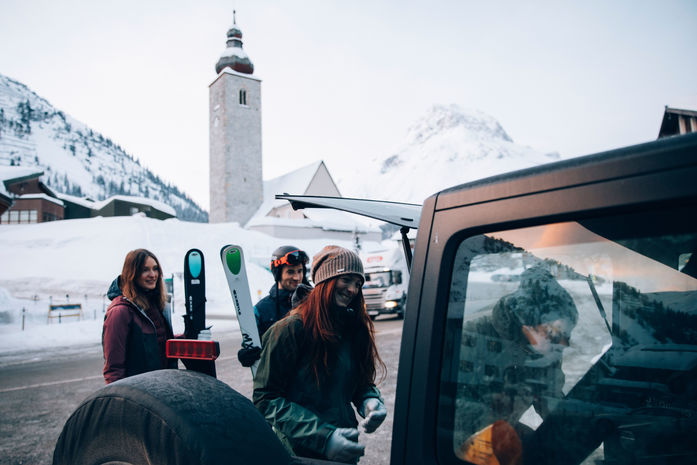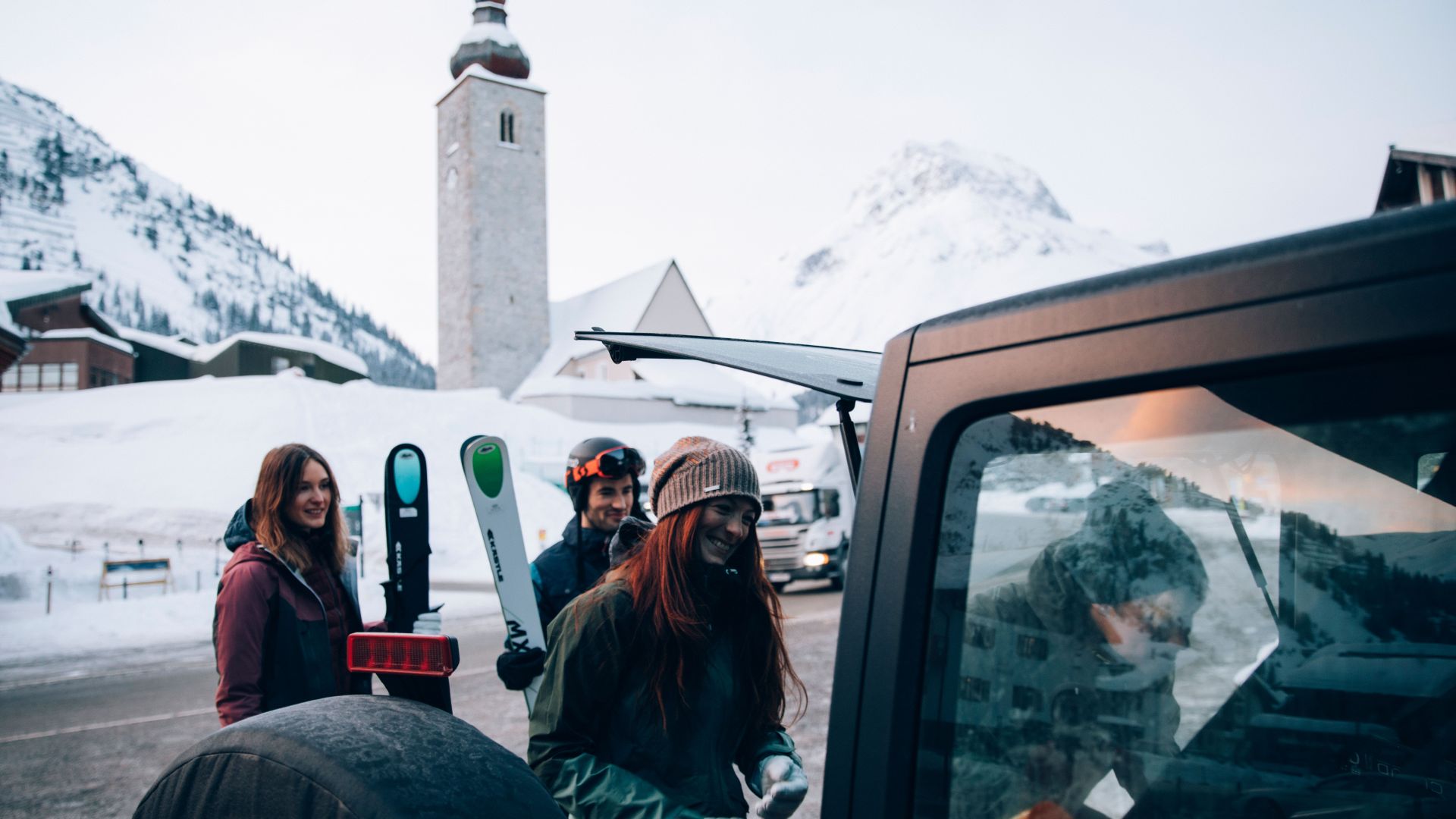 Would you prefer a personal porter service?
Enjoy maximum comfort when travelling with the ÖBB Austrian Railways. If you wish, ÖBB will collect your luggage before departure and bring it directly to your destination.
Important information about arriving
Regional buses & Ortsbus local buses
Numerous connections starting in Vorarlberg & Tyrol arrive to Lech Zürs am Arlberg at regular intervals. In the village itself, the local bus is available for skiing or hiking. At night, you can use the James bus transfer, which is subject to charge and runs until the early hours of the morning between Lech - Zürs - Oberlech and Zug.
Zugertal toll road (Spullersee/Formarinsee):

The road cooperation Spullersee - Formarinsee has decided to close the toll road Wednesday's for the individual traffic. Thus Wednesday's from 00:00 o'clock to 24:00 o'clock no Toll-Coin be used! For the rest of the week is the closure for individual traffic from 08:00 clock to 16:30 clock.