Getting married in Lech Zürs
Is there a better place to get married?
Freshly married, and being introduced for the first time as a married couple, you step out of the registry office together. The doors are held open for you and frame the mountains of the Arlberg as family and friends welcome you. The most beautiful day of your life has only just begun.
Around 40 couples are getting married in Lech Zürs every year. "Many couples are guests in Lech who love Lech or even got to know each other here," reports Stefan Jochum, who has been a registrar for the municipality of Lech for more than 25 years. And so couples come to the registry office or the church wedding in Lech to say yes to each other and then celebrate with the wedding party. Hotels, guesthouses or huts are partly specialized in weddings and are happy to advise you on planning.
Impressions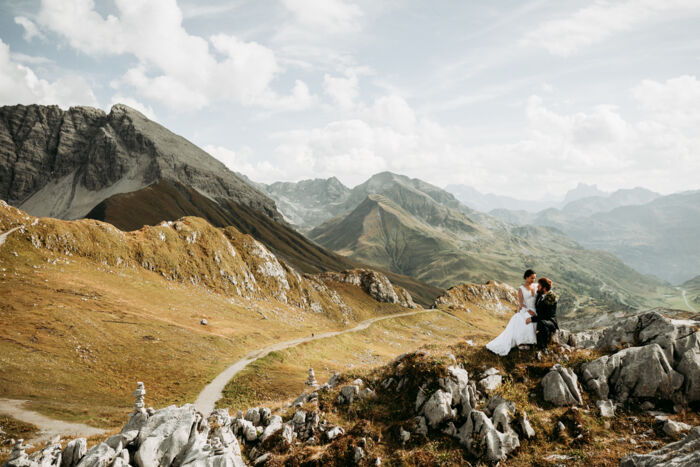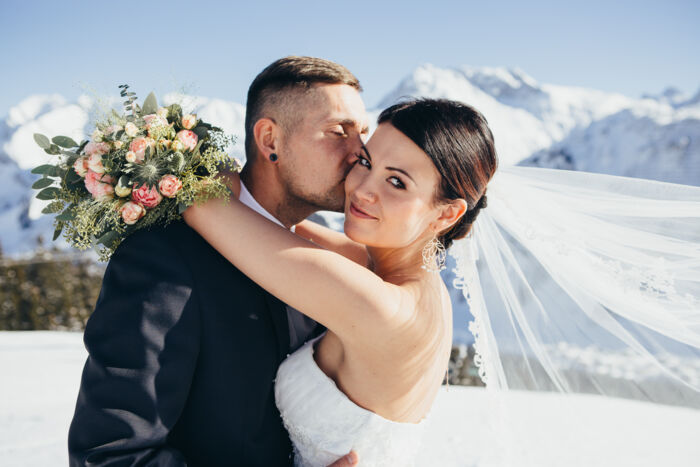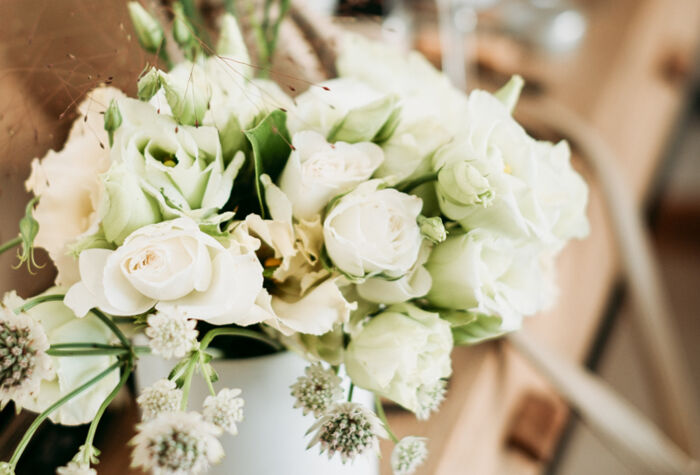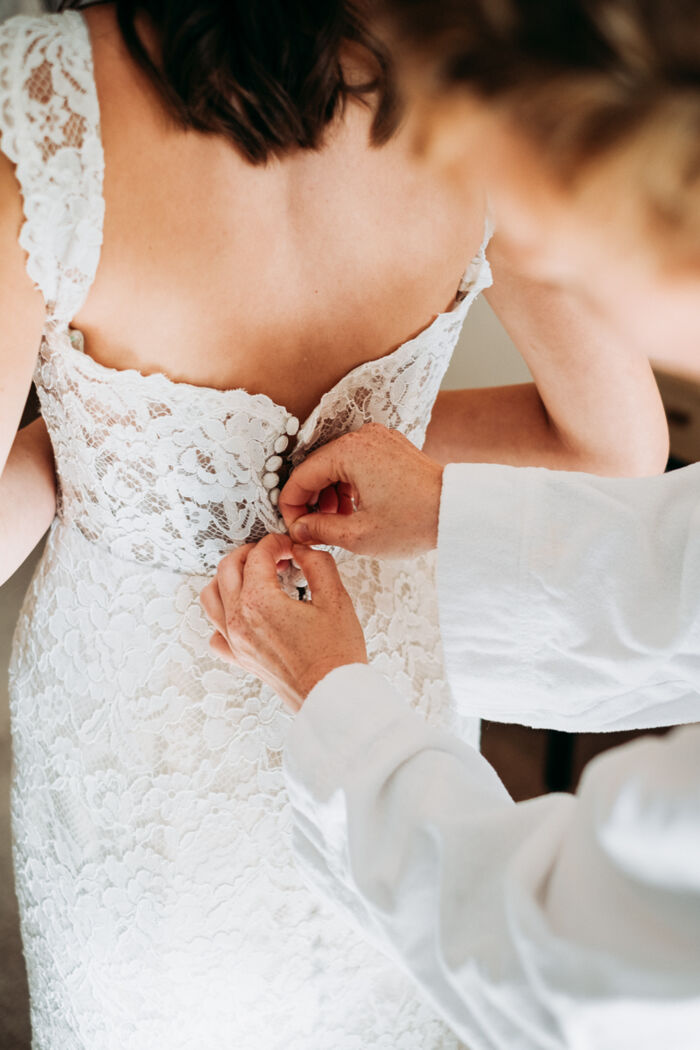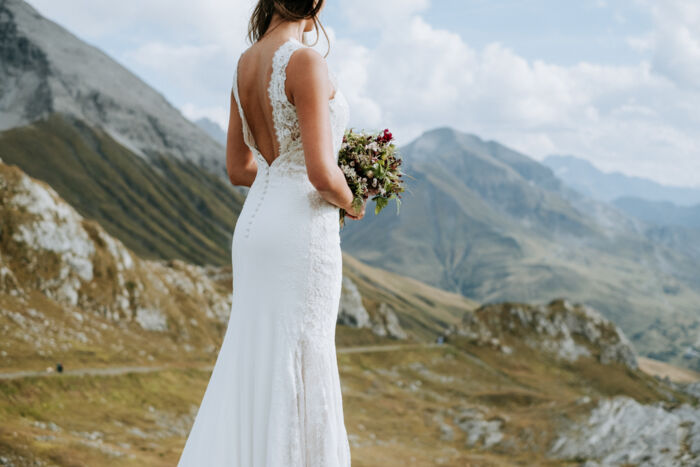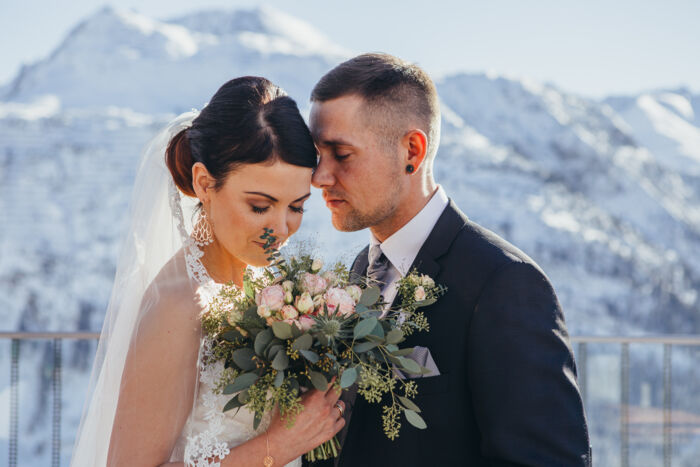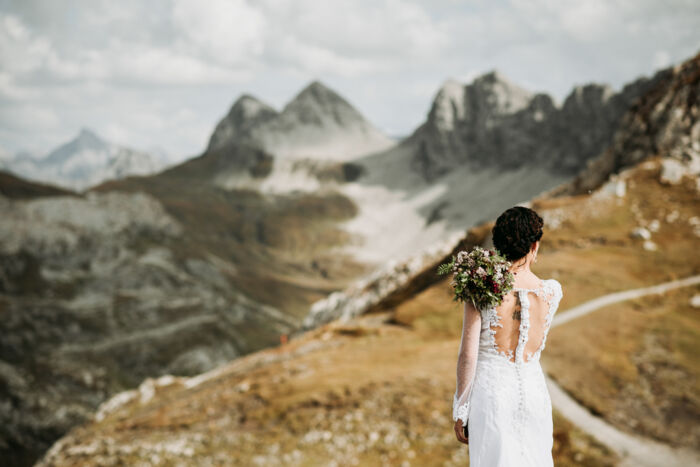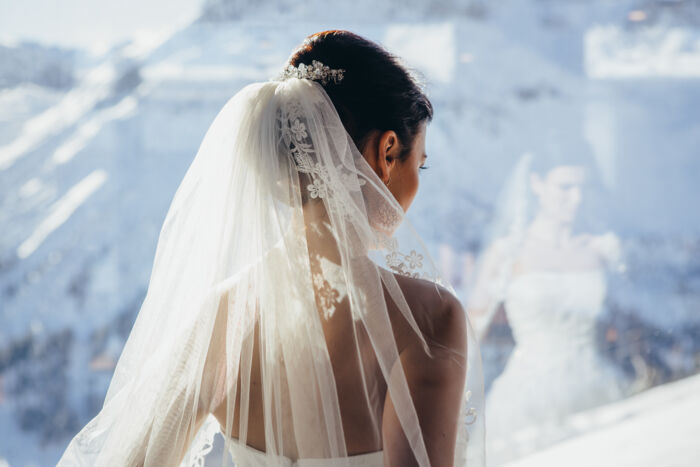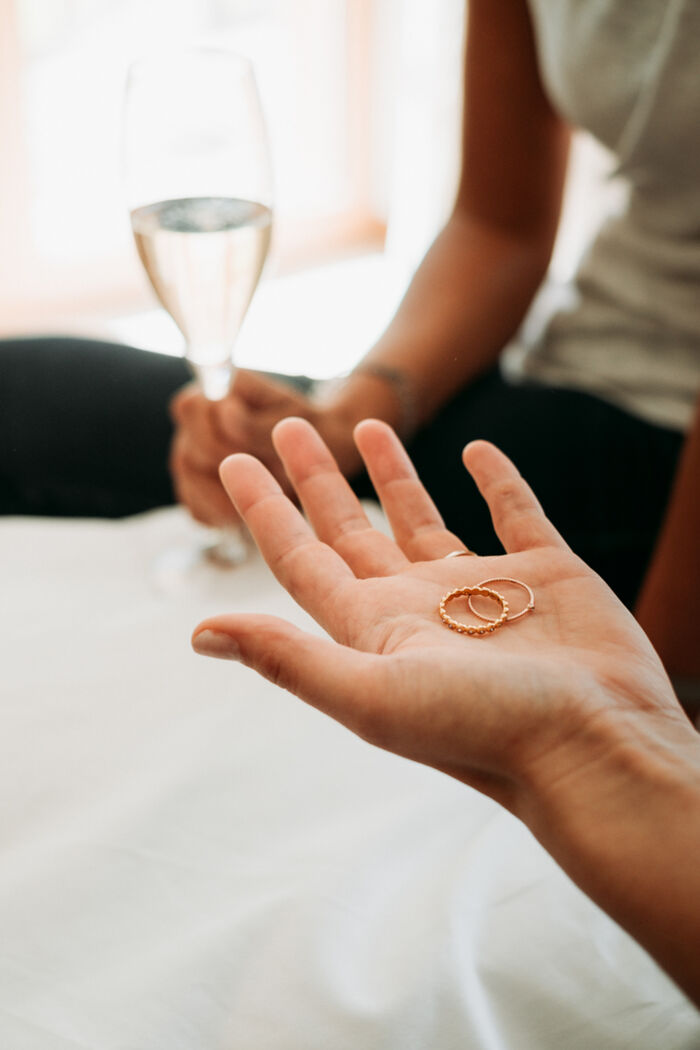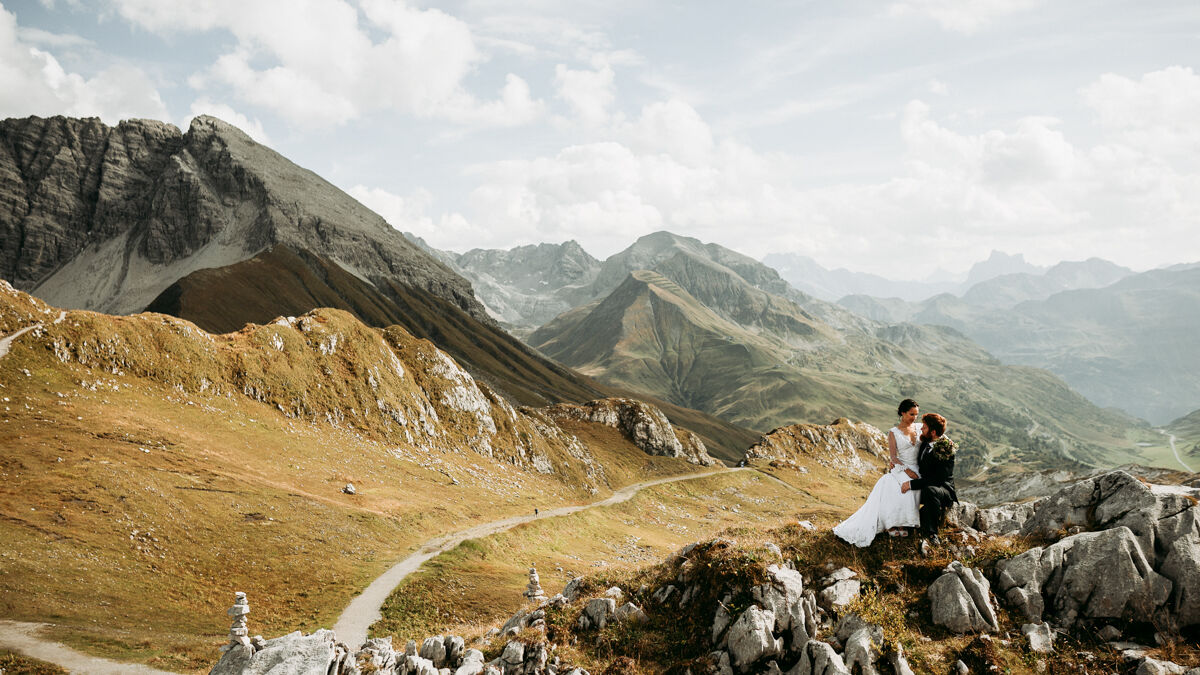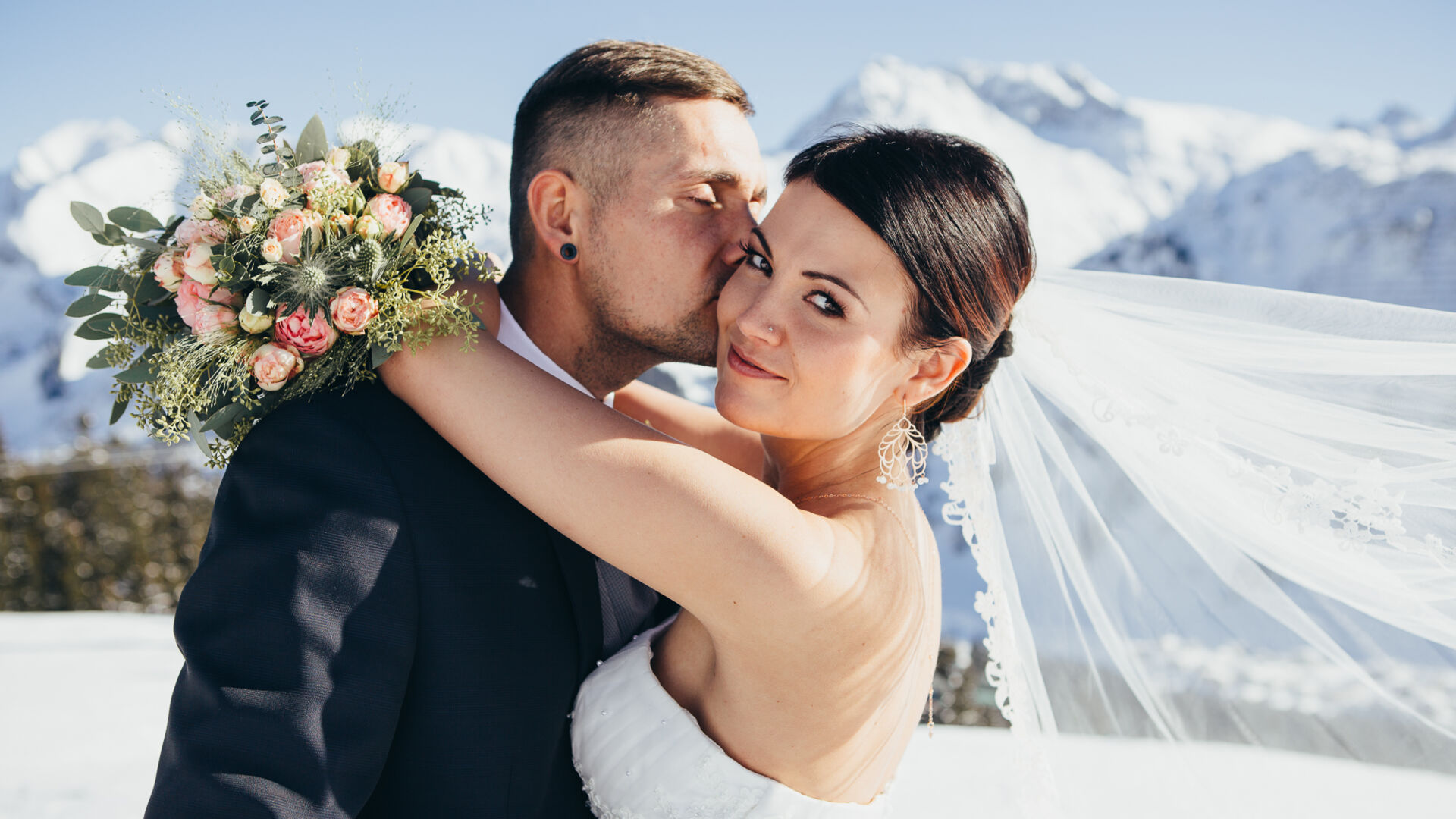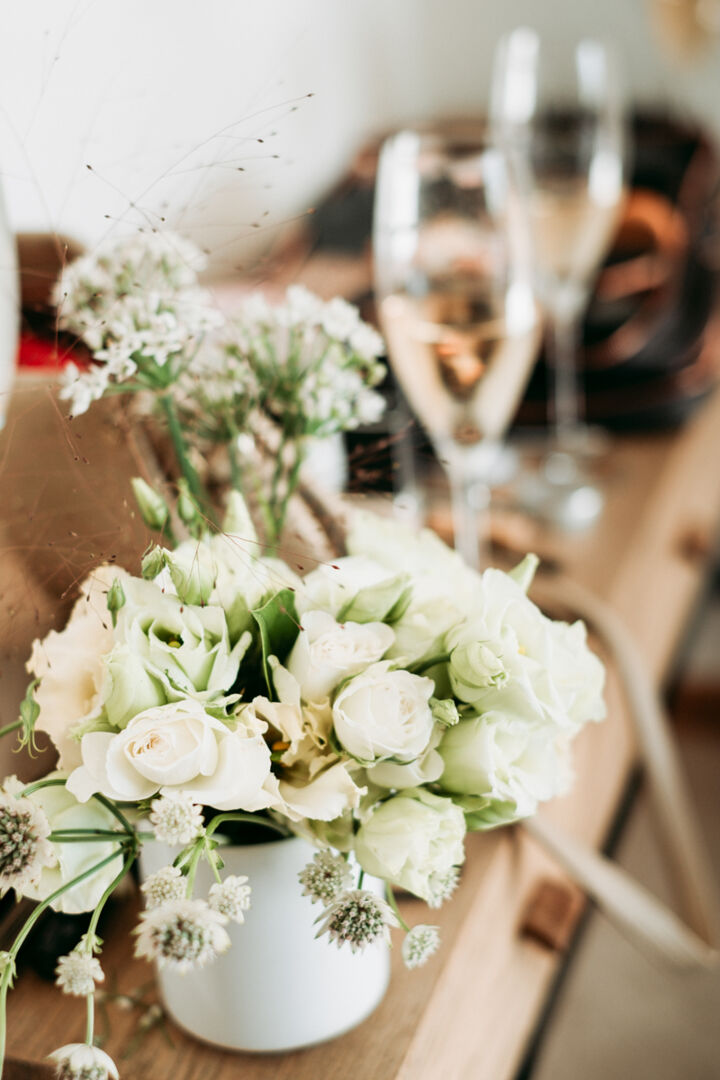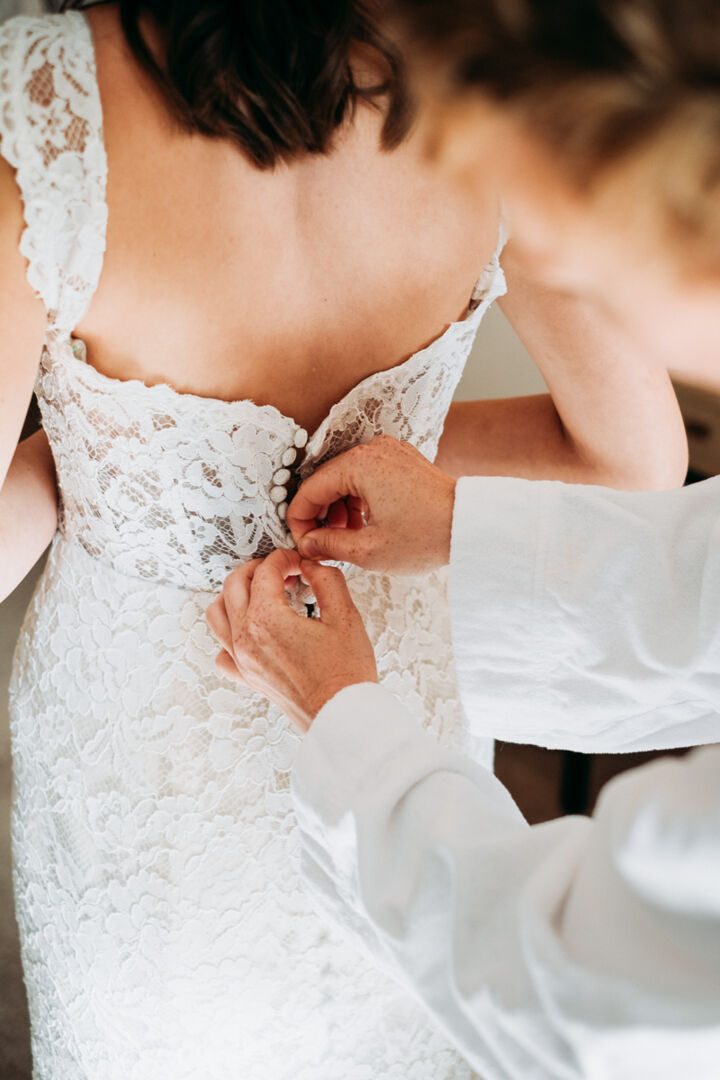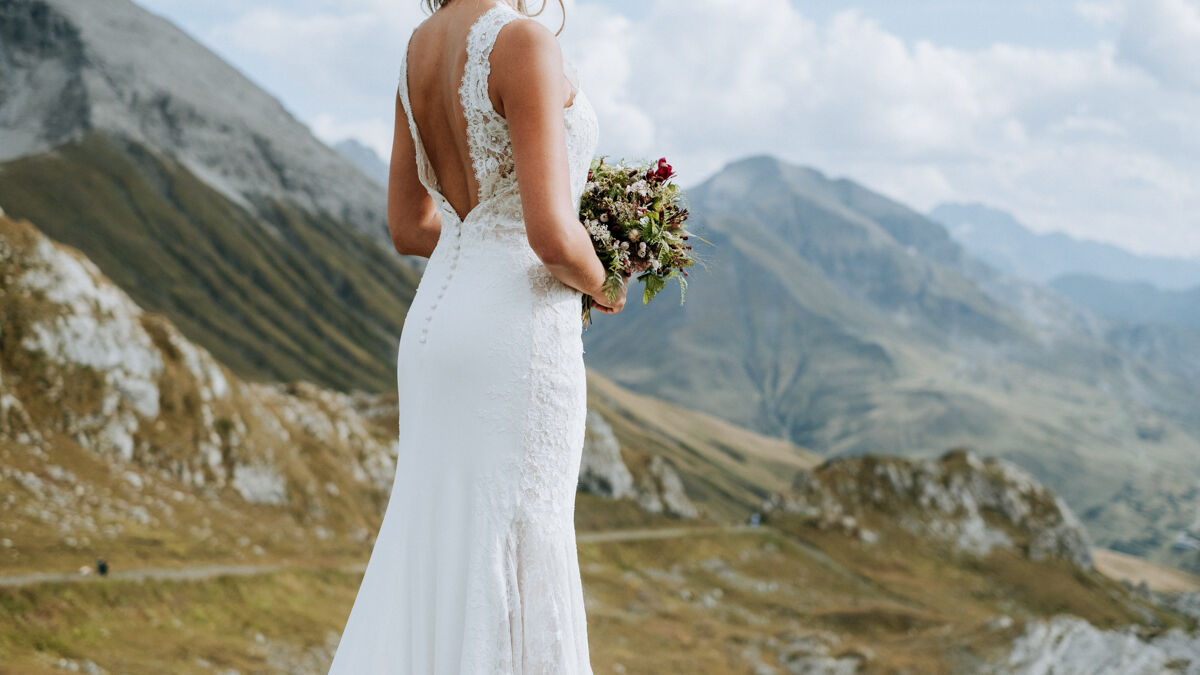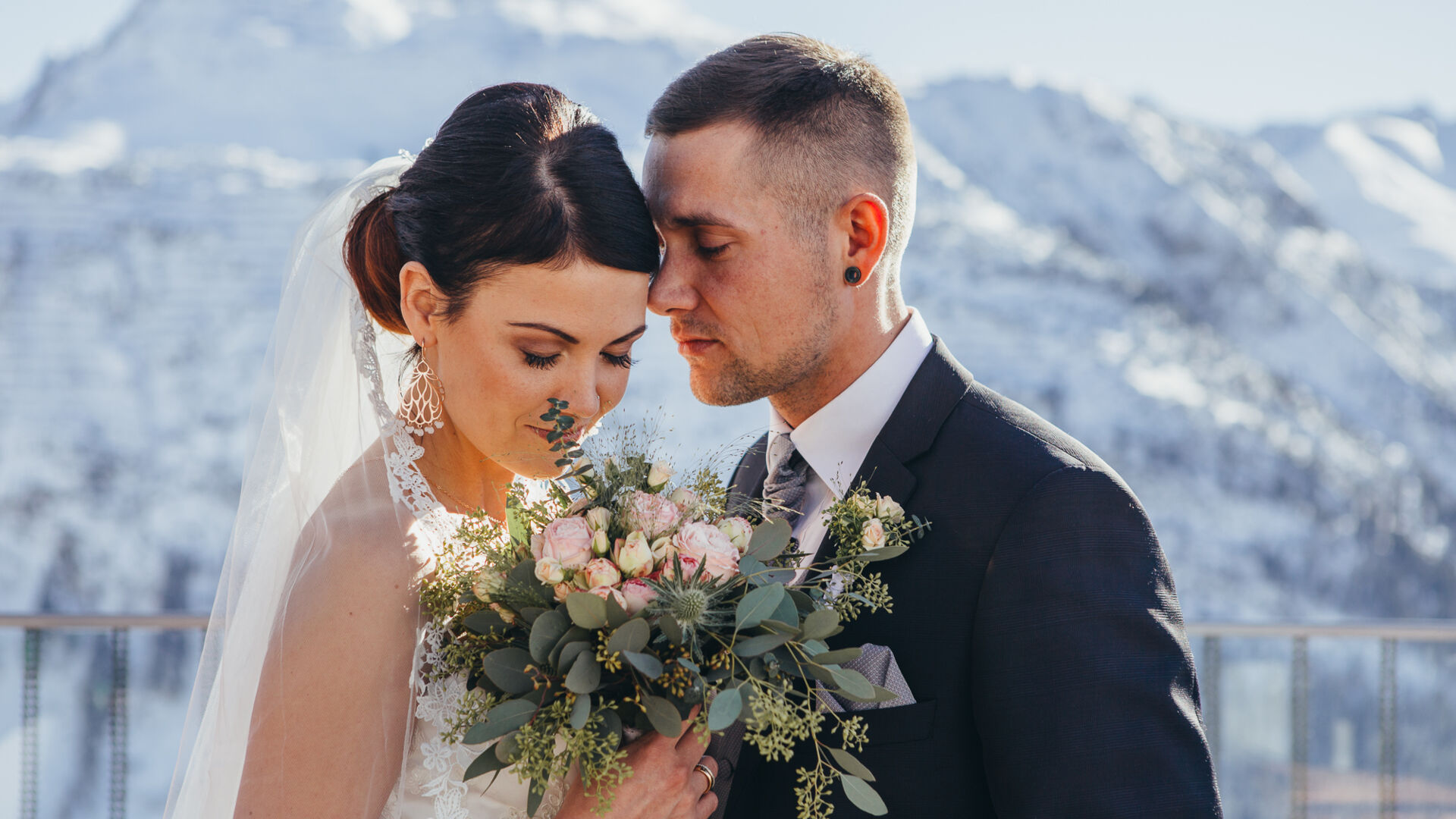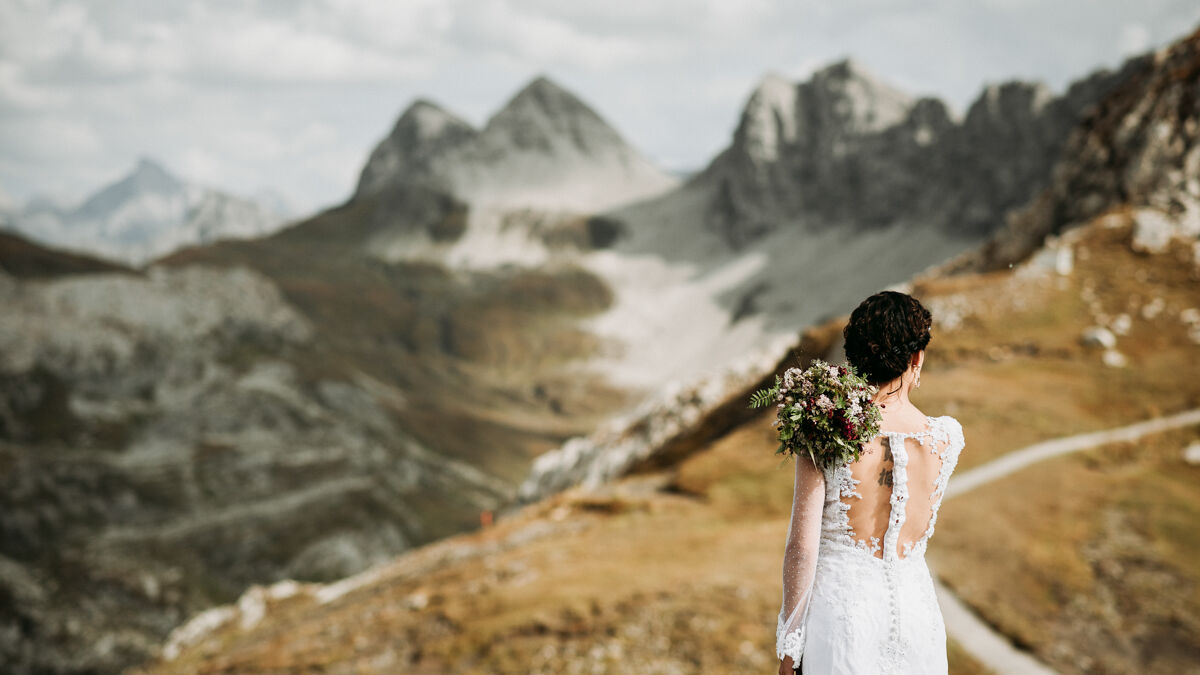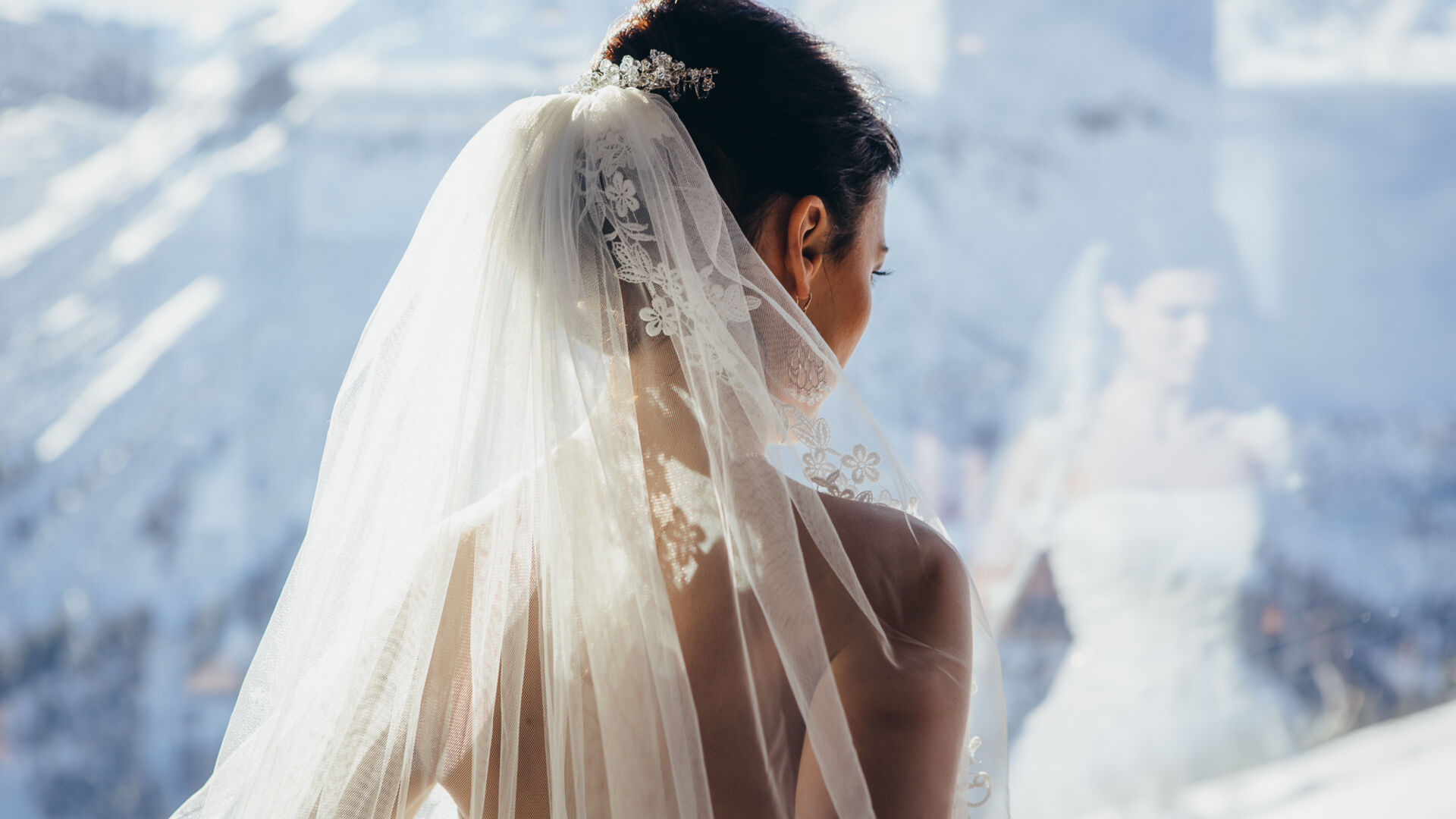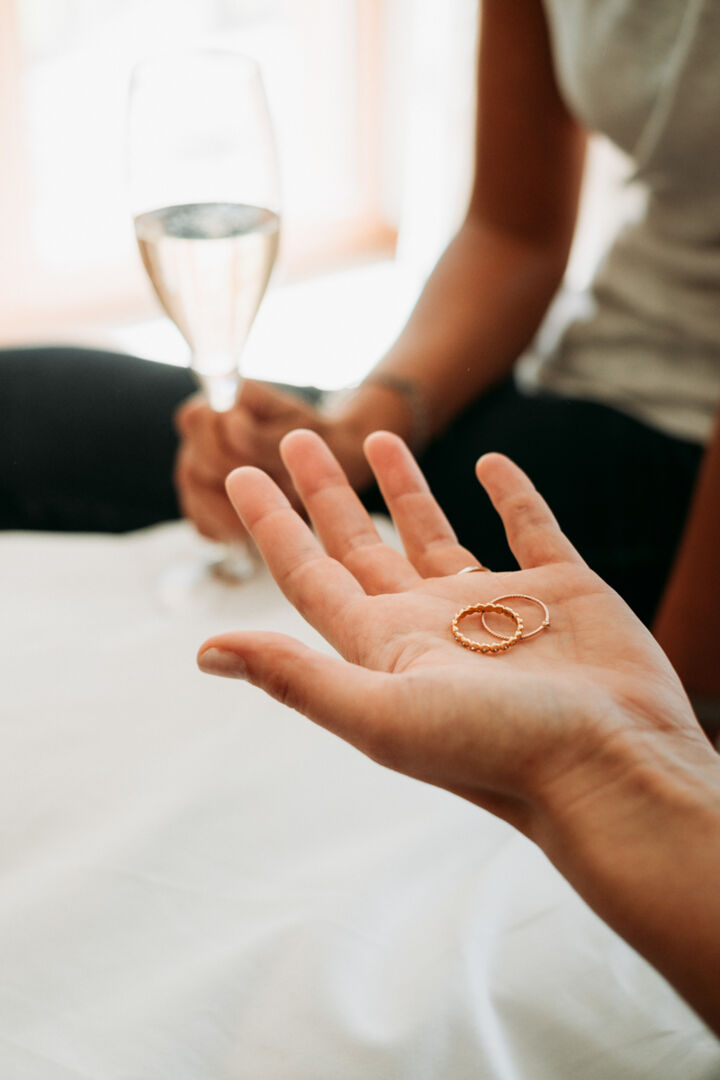 Wedding planner
Barbara Kowalke – The wedding planner organizes your dream wedding in Lech Zuers am Arlberg.she counts with her expertise and know-how for the most beautiful day in your life to the elite of the wedding planners in Austria.
More information about your offer you find: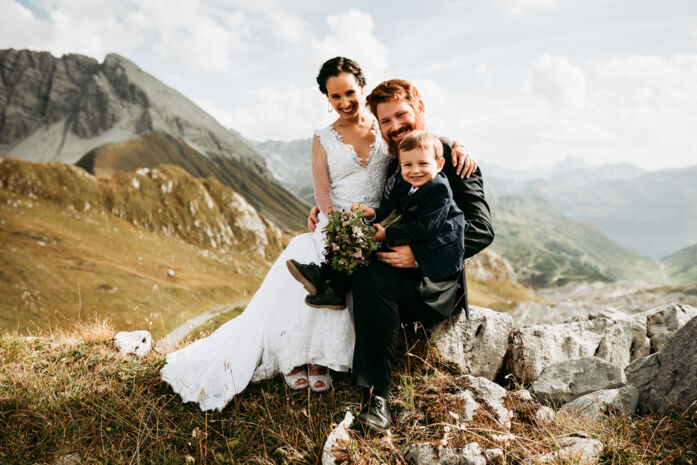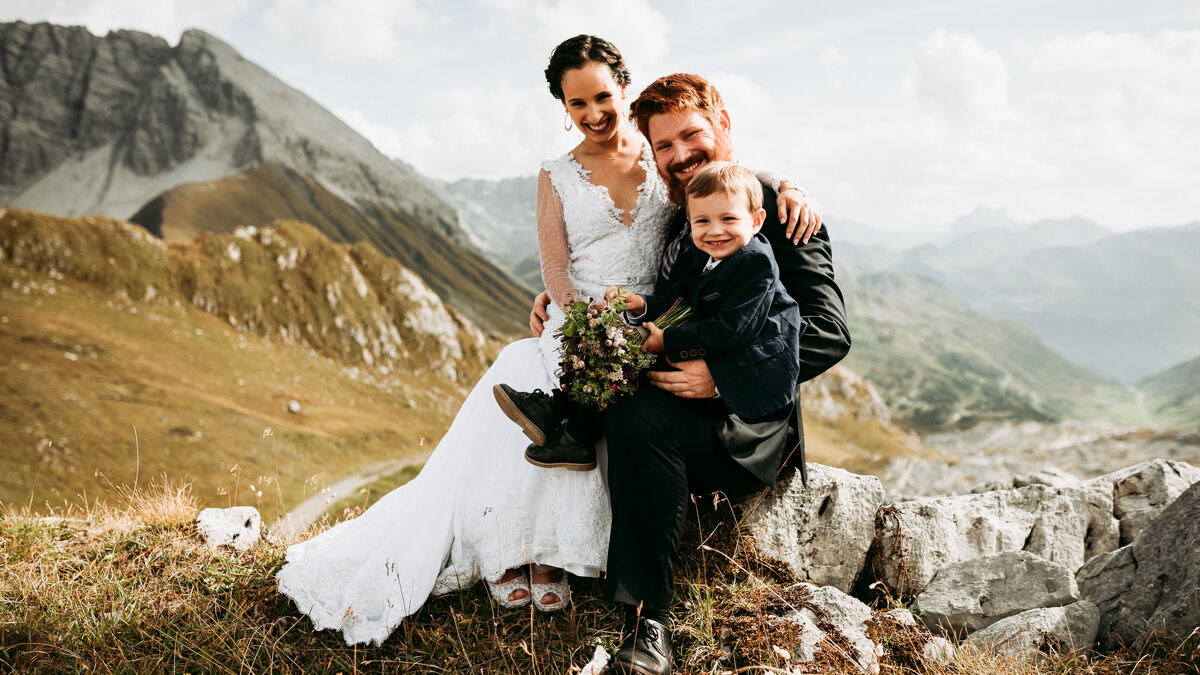 Getting married in the Alps
So that everything on the day of the wedding meets the expectations of the bridal couple, the planning for the wedding usually begins already one year in advance.
Questions arise about the wedding location, wedding date, accommodation options for the guests or at which registry office a wedding is possible. The calendar of registrars is often very busy, which is why the desired date for a wedding must be planned with a lot of lead time. In Lech Zürs am Arlberg both the municipality and the hotels are prepared for weddings and have special offers to make planning easier for you. Offers that include food, drinks, music and overnight accommodation will quickly give you an idea of the possible course and content of your wedding celebration. Should you have other ideas, your wishes will naturally be catered to. For many years, the experienced hotels and inns in Lech Zürs am Arlberg have been making dreams come true in wedding planning to the complete satisfaction of future married couples.
Combine wedding and holiday
Especially if your guests have to travel far, a wedding here is a great opportunity to spend a holiday in Vorarlberg, especially considering that Lech Zürs is a popular holiday destination in winter as well as in summer. There is so much to do here: skiing, snowboarding, cross-country skiing, ski touring, hiking, mountaineering, climbing, mountain biking, motorcycling or relaxing in the clear mountain air. Family hotels for family holidays, sports hotels, and hotels for adults only are especially tailored to the needs of guests. Close proximity to Germany, whether Allgäu or Lake Constance, and to Switzerland and Liechtenstein make the area an inviting option for those who want to explore the Arlberg region.
Getting married in Lech Zürs
Civil or church wedding in Lech Zürs
Whether you desire a church wedding, a civil wedding or both, in Lech Zürs you can choose from a wide range of options, including a free wedding ceremony to make your wedding an unforgettable event.
Options include a champagne reception on a sunny terrace, dinner in a rustic mountain hut or in a distinguished restaurant or a buffet or menu. Guests and the bridal couple will always remember the best moments. In addition, photographers capture the most beautiful moments and you can use the network of hotels to find a photographer. The photographers from Lech Zürs know their way around and will show you the best places to take dramatic images with the landscape of the Arlberg as a backdrop.