Families in winter in Lech Zürs
When was the last time you had a snowball fight?
Winter action for young & old
Build an igloo or a snow castle with your own hands. Just like Elsa, children can breathe a snowman into life and experience the magic of winter in their very own imaginative way for experiences they will remember for many years to come.
In winter, Lech Zürs is transformed into an adventure playground made of snow.
Time seems to melt away during a horse-drawn sleigh ride through the snow-covered winter landscape or while ice skating at the natural ice skating rink in Zürs or the rink in Lech. Parents in need of a break can also arrange for professional childcare: There are great children's clubs and childcare options in Lech, Zürs and Oberlech. Skiing, tobogganing and spending time with siblings and new playmates is the order of the day during winter holidays in Lech Zürs.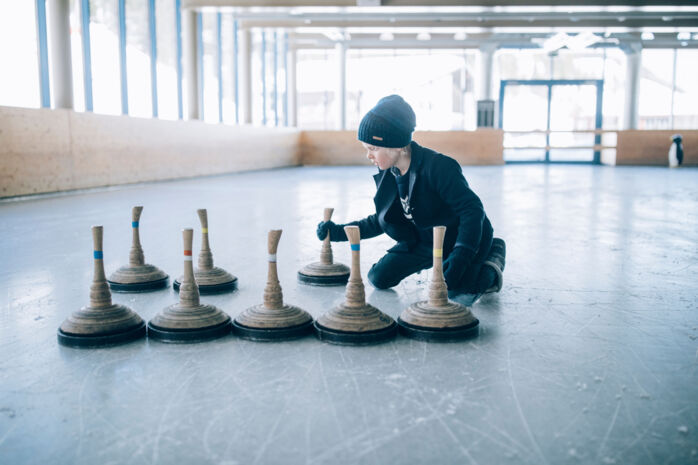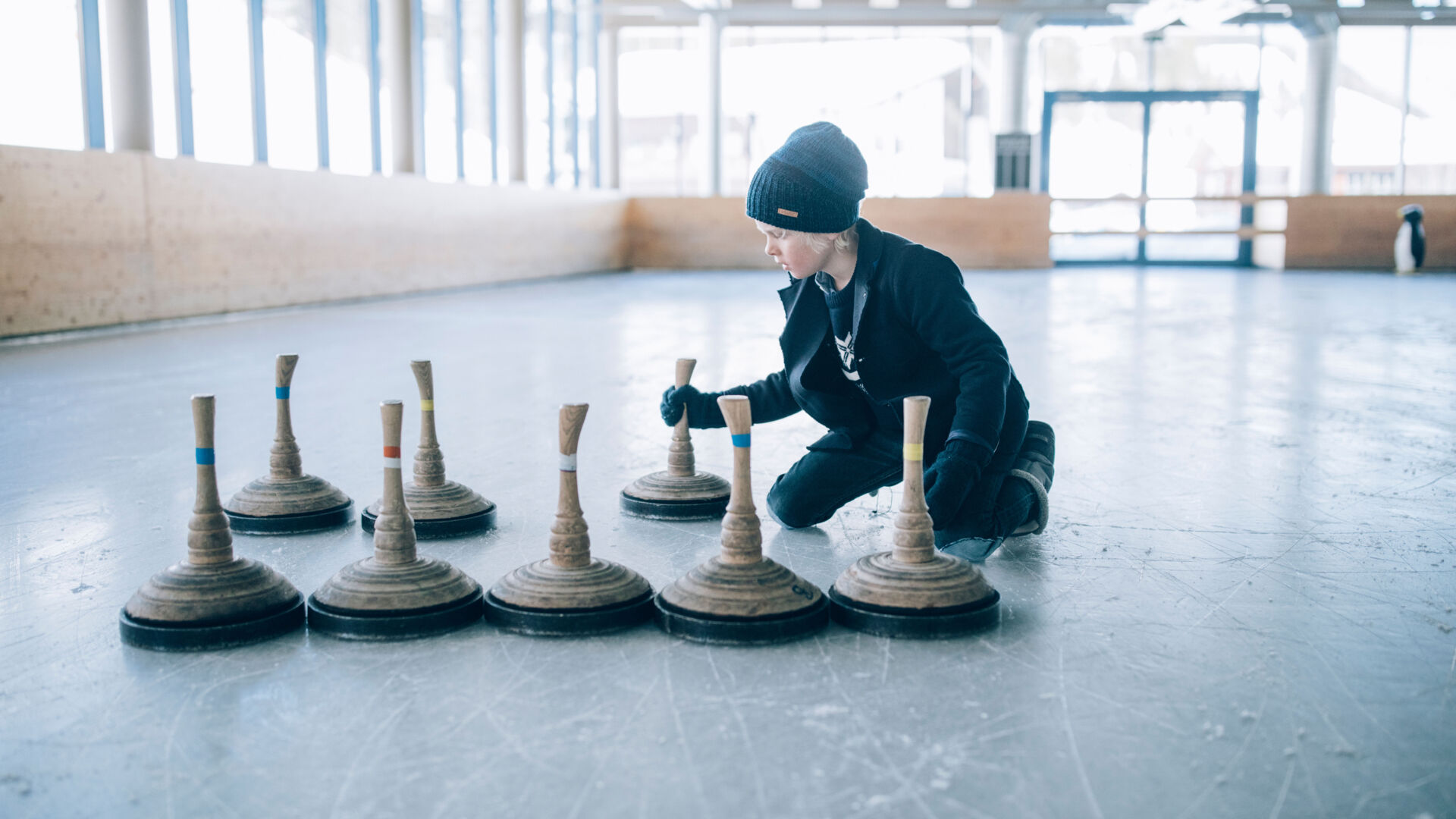 Family holidays in Lech Zürs
After a morning ski lesson, the afternoon belongs to the family. Little rascals can either show their parents what they have learned during the morning, or the whole family can explore the winter landscape of Lech Zürs am Arlberg together.
Sledging and tobogganing are very popular pursuits. In addition to the wooden sledge, a tobogganing classic, the minibob sledge is also very popular for its speed, stability and good manoeuvrability. The emergency stop option, i.e. "tip over and fall into the snow," is an easy safety precaution to learn for all sledging fans. In addition to ice skating, a horse-drawn sleigh ride is the highlight of many family holidays. Equipped with a warm blanket, travelling through the winter landscape together is a delight experiences for family members of all ages. Horse-drawn sleigh ride info and reservations can be found here.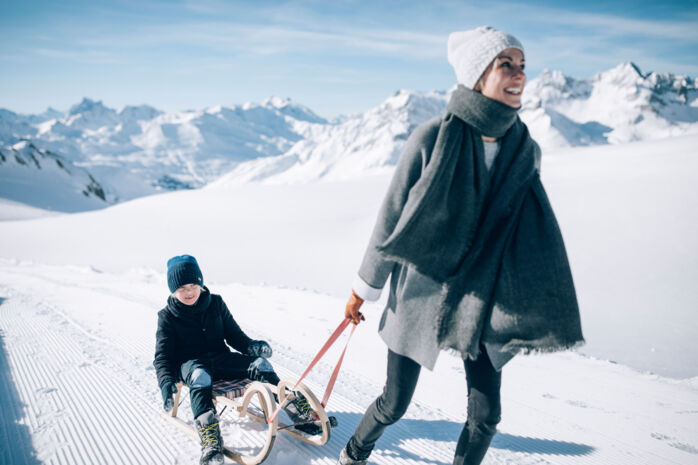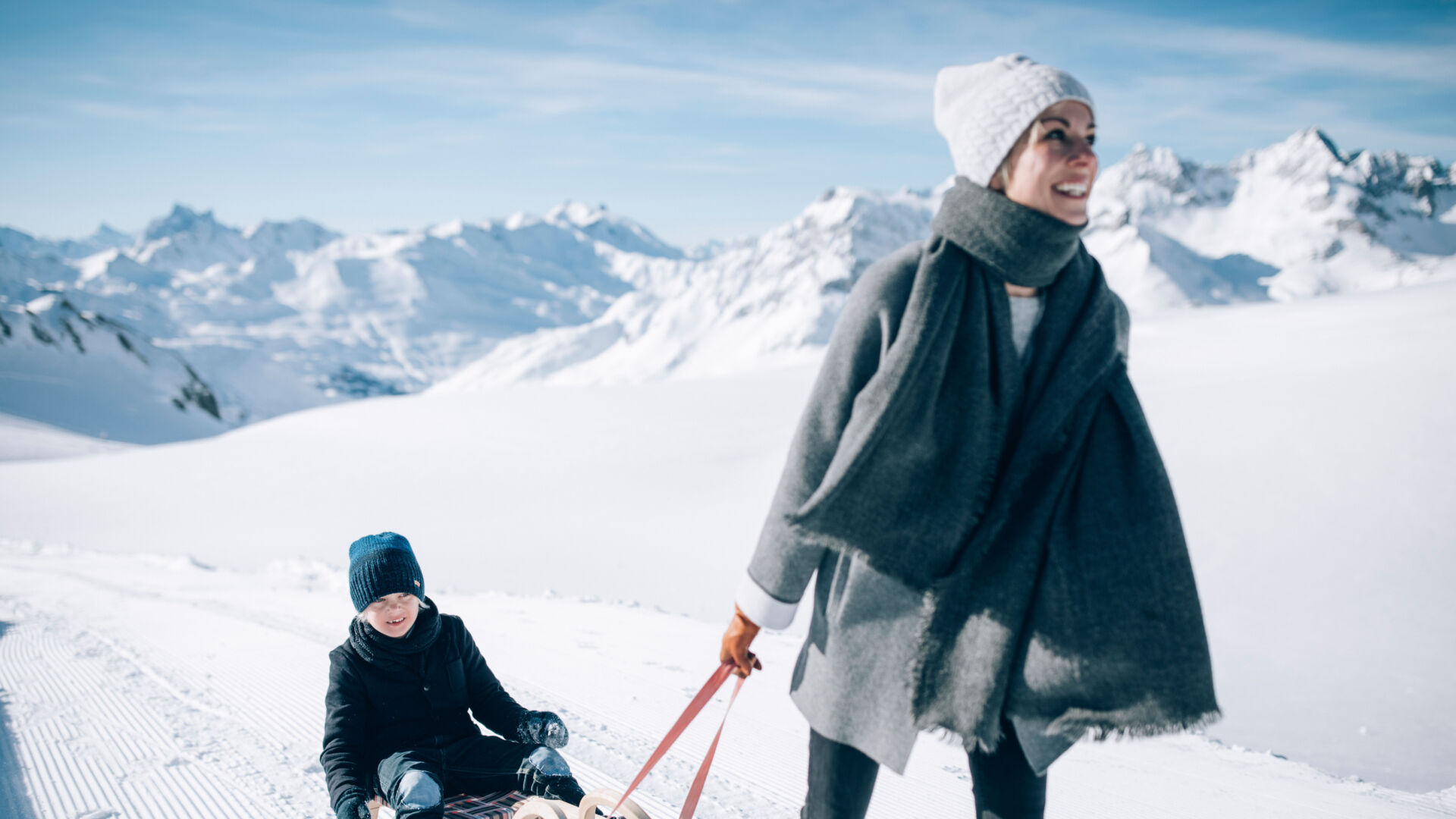 A life-long relationship - the meeting place for multiple generations in Lech Zürs
Many parents went skiing with their parents in Lech Zürs am Arlberg as children, and now spend their winter holidays here skiing with their own families. Lech Zürs has made a name for itself as a family ski resort. After all, the region is not only family-friendly, it's also child-friendly: children's clubs and childcare are available at the ski schools in Lech Zürs and the family-oriented hotels in the villages. From playing and romping in the snow or skiing and snowboarding, book childcare that best suits your needs and the needs of of your child(ren). Then it's only a matter of time until your children become safe skiers, ready to explore the ski slopes of the ski area with you. While we can't yet say for sure whether you will one day join your children and grandchildren for a winter holiday in Lech Zürs am Arlberg, the chances are good.
Family Holidays in Lech Zürs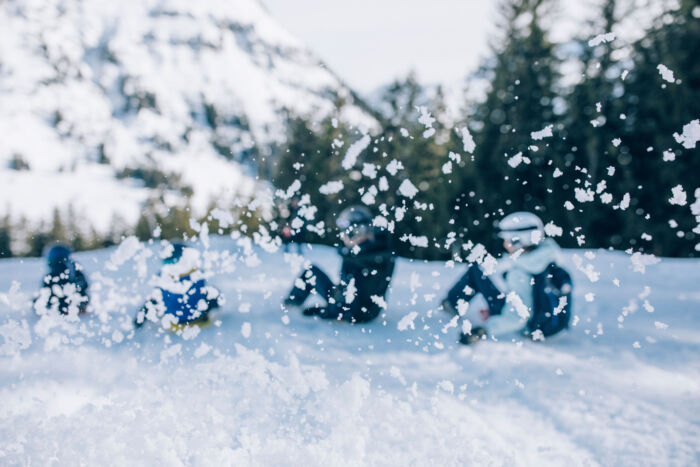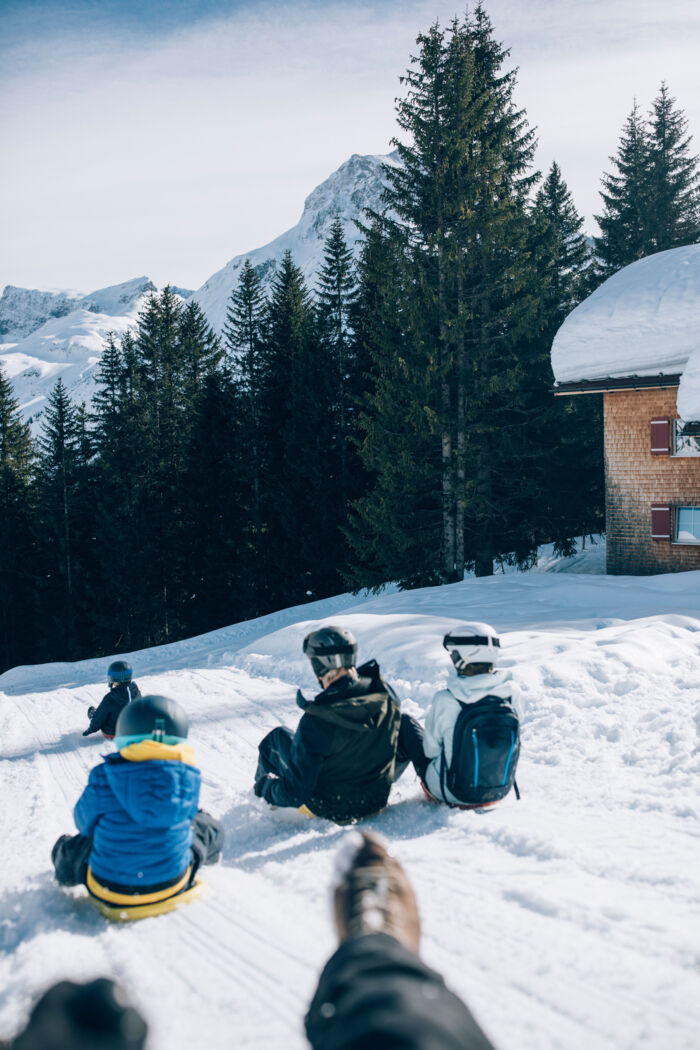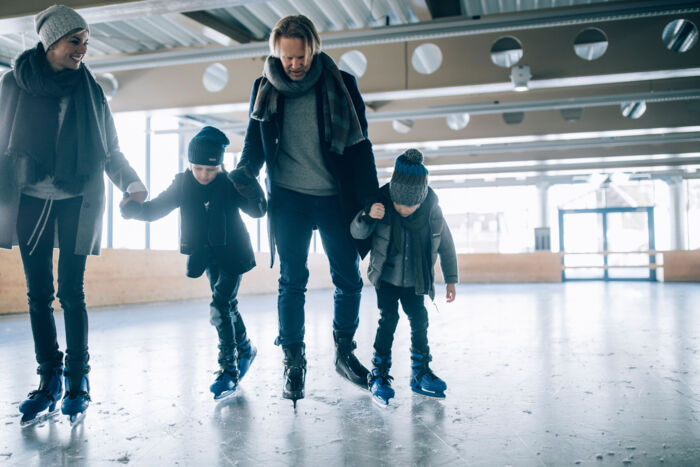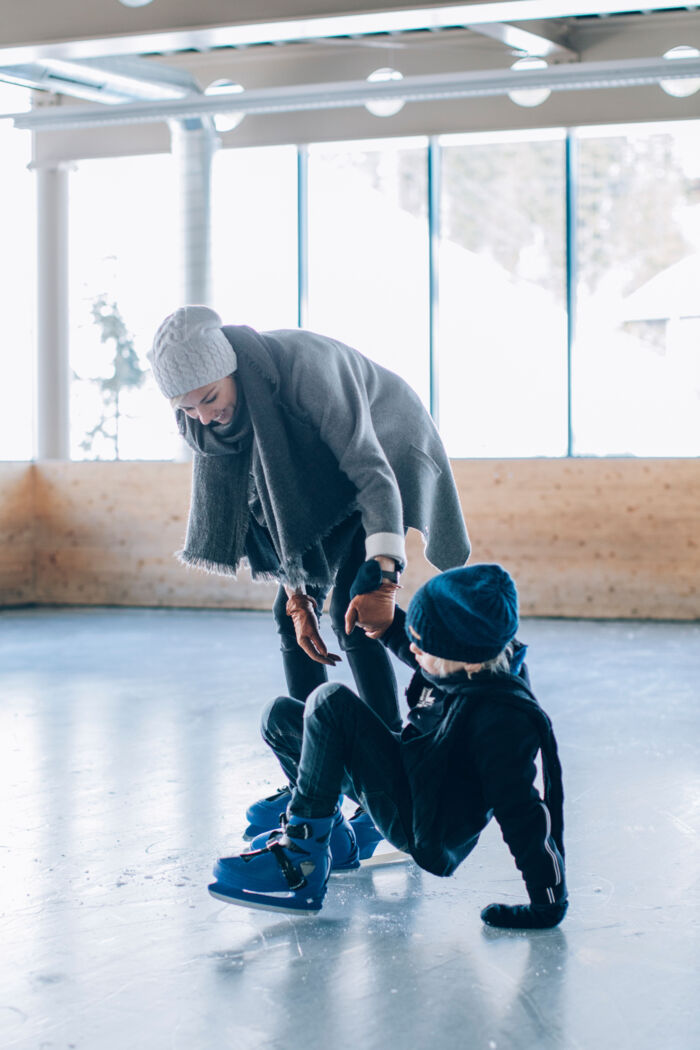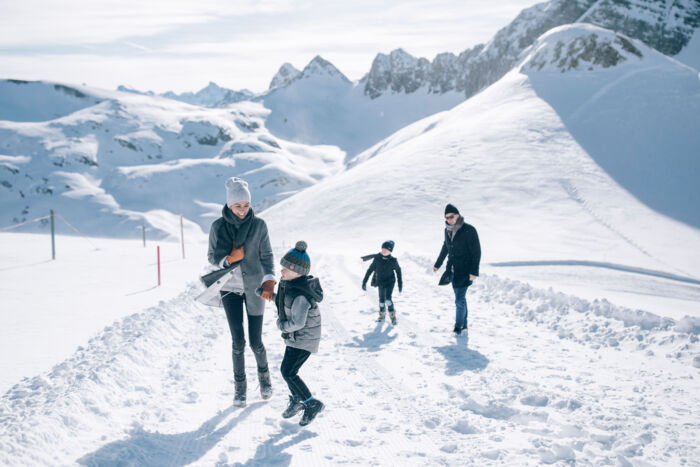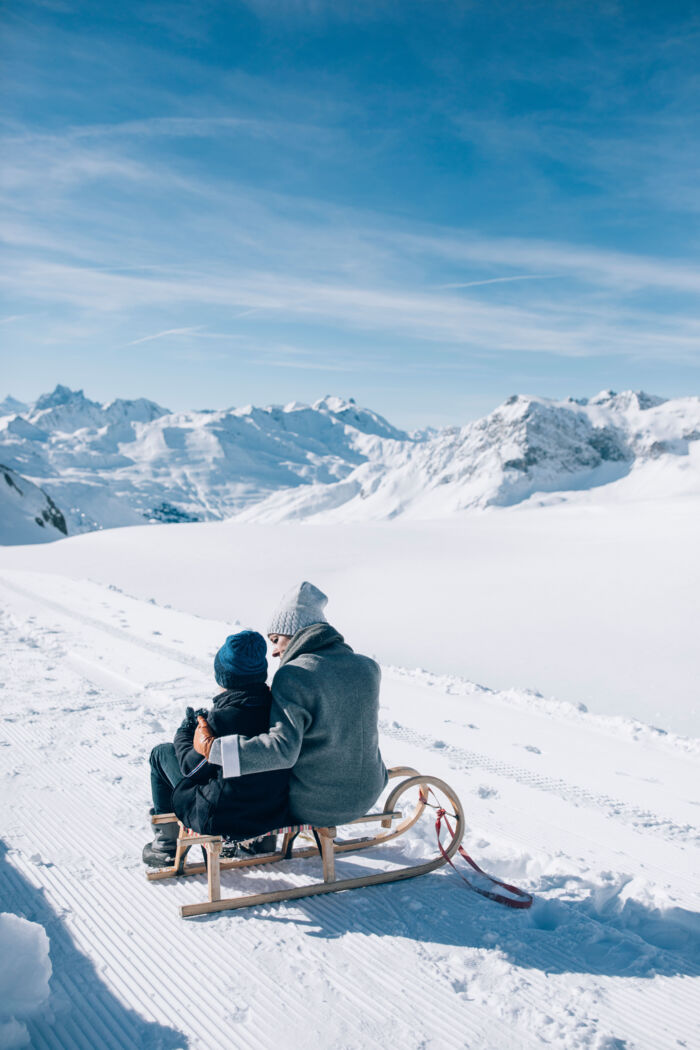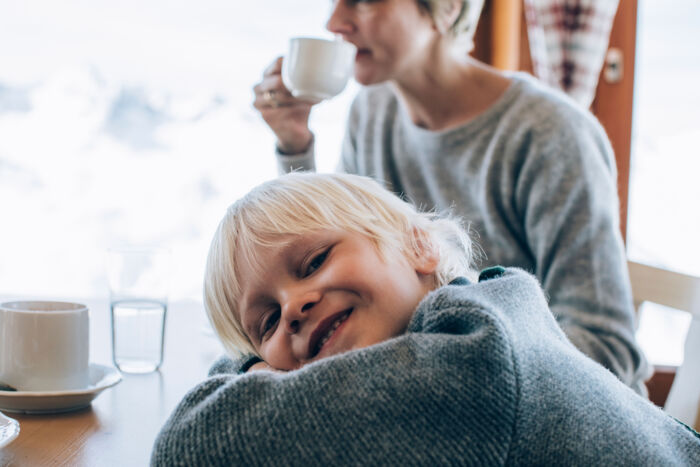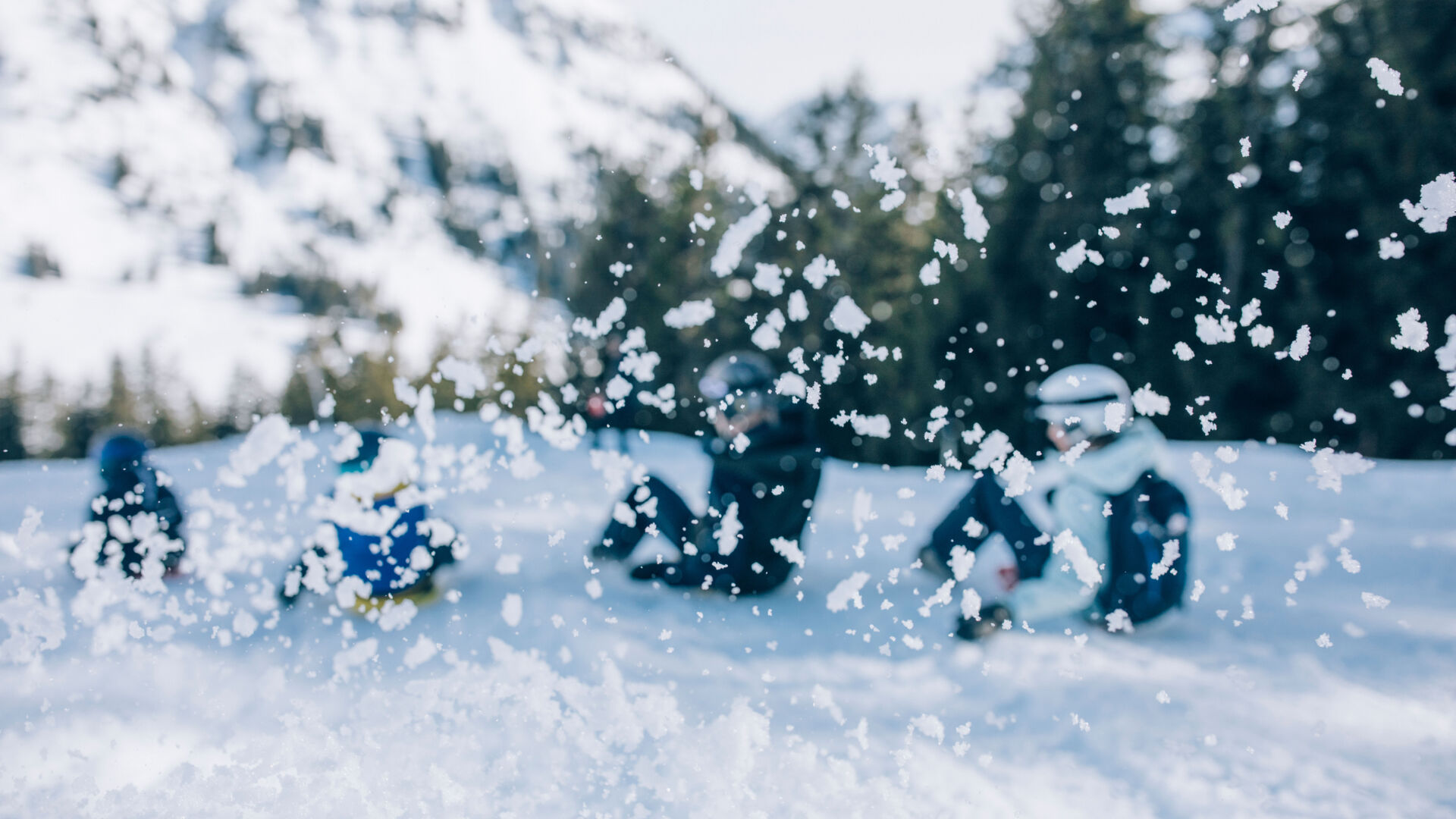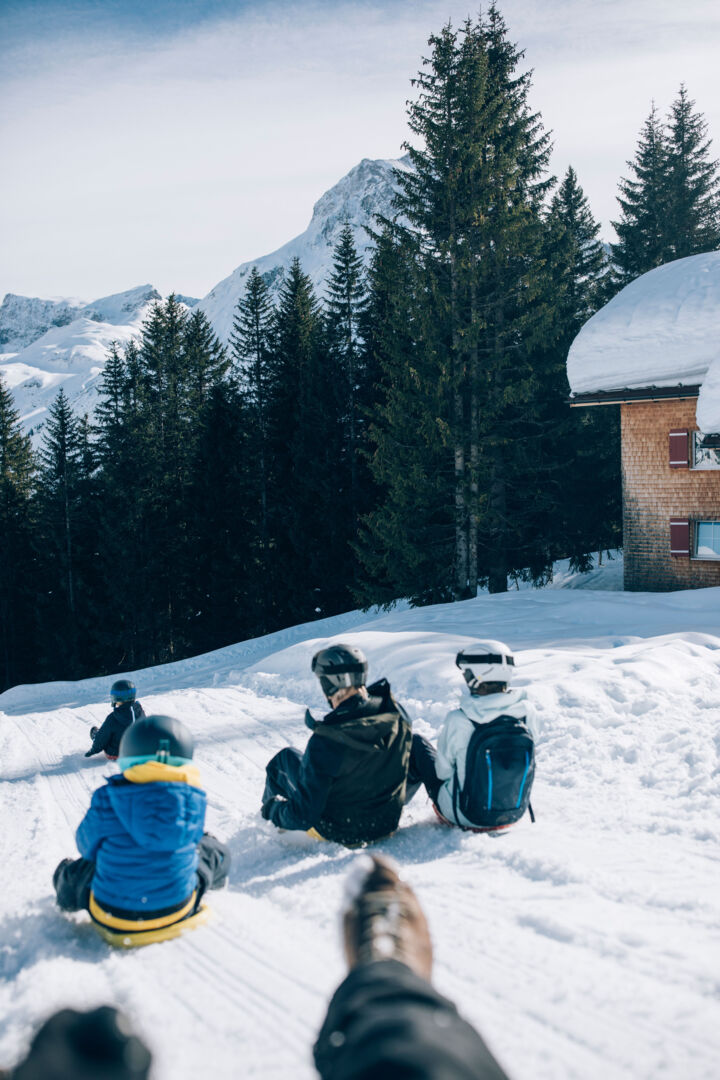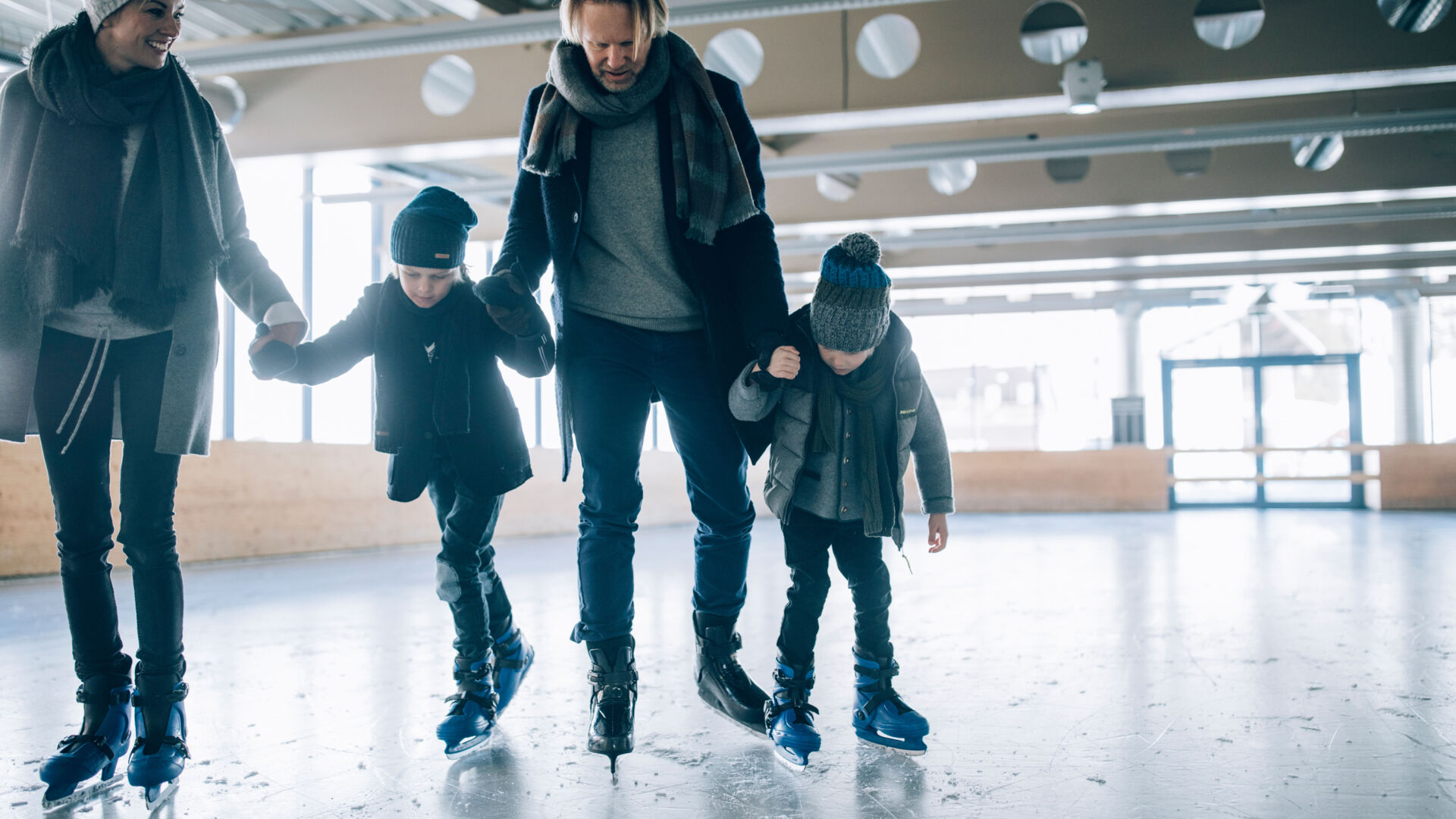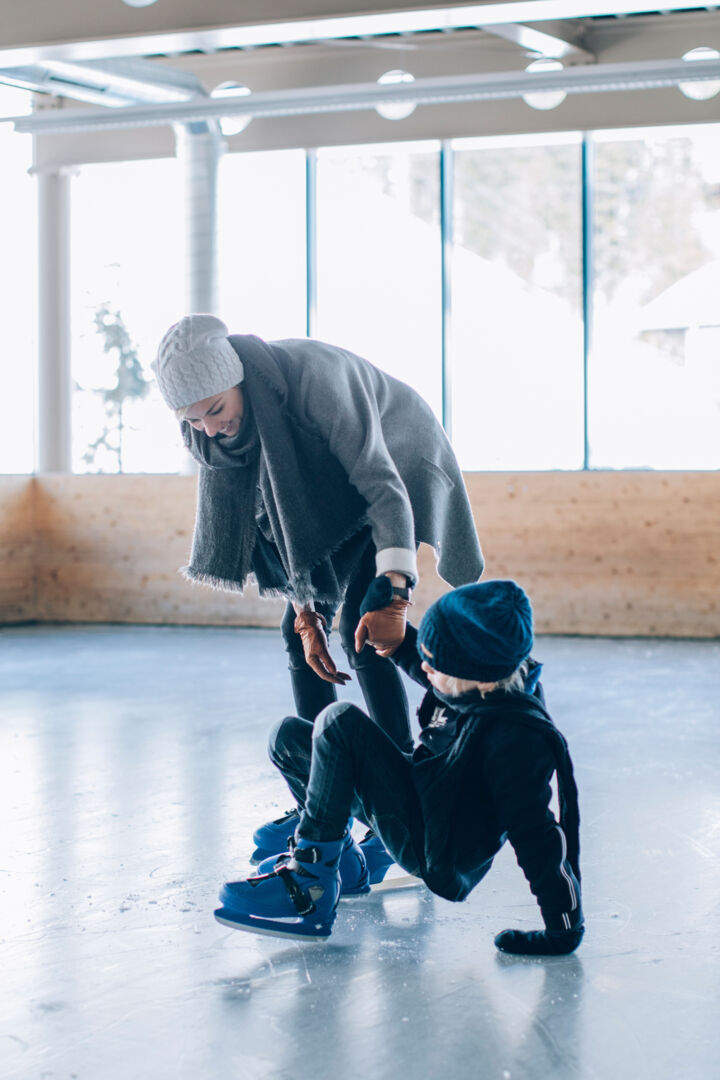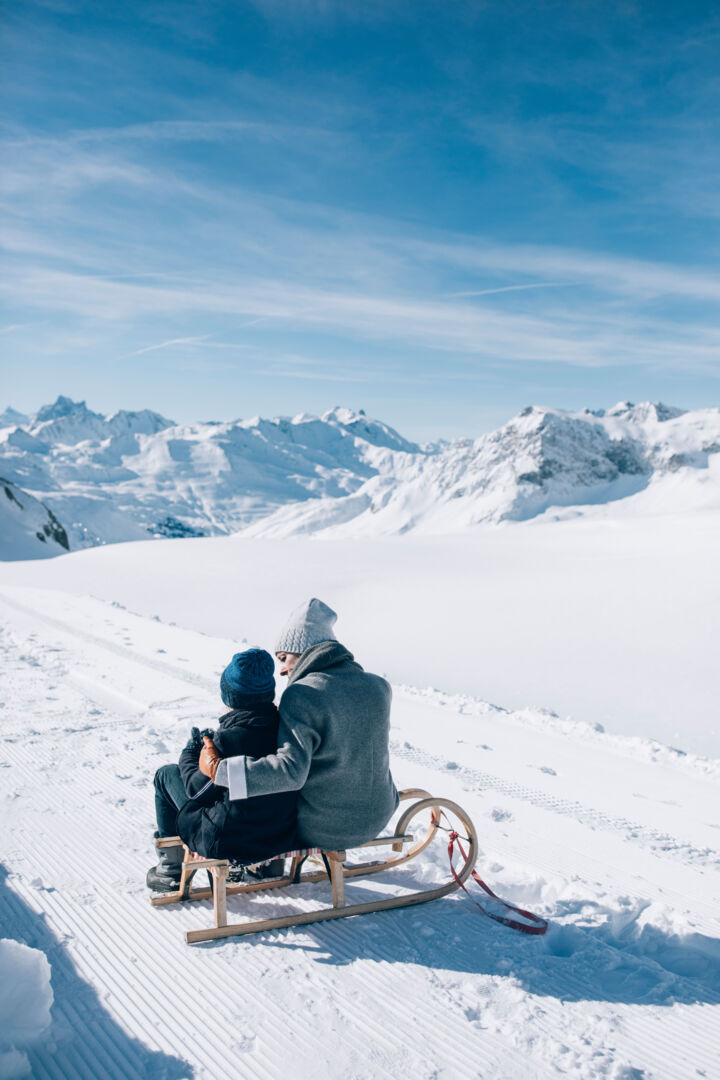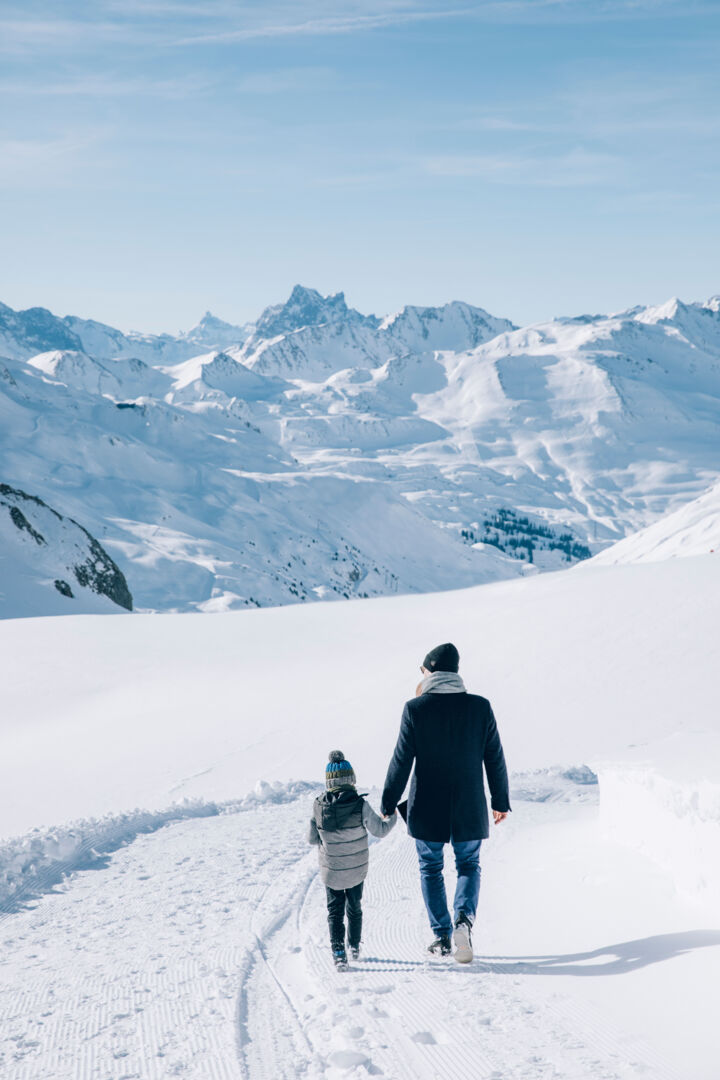 Skiing Vacation with Kids