Horse-drawn sleigh rides
Let yourself be captivated by the unique impressions of nature during a sleigh ride through Lech.
On runners through the snow
Day and night

Whether by day or night, a horse-drawn sleigh ride is always a highlight. By day, listen to the distant roar of the Lech river and feel the tingle of the cool mountain air as you enjoy the views of the mountains and an unforgettable panorama. At night, enjoy the glow of the romantically lit houses and the blanket of stars that carpet the sky above.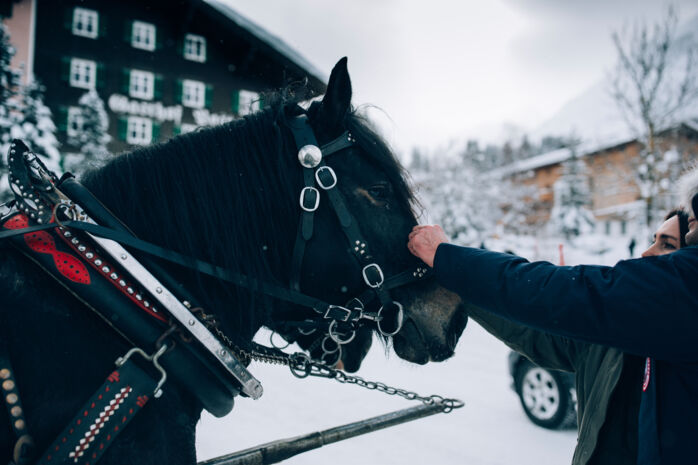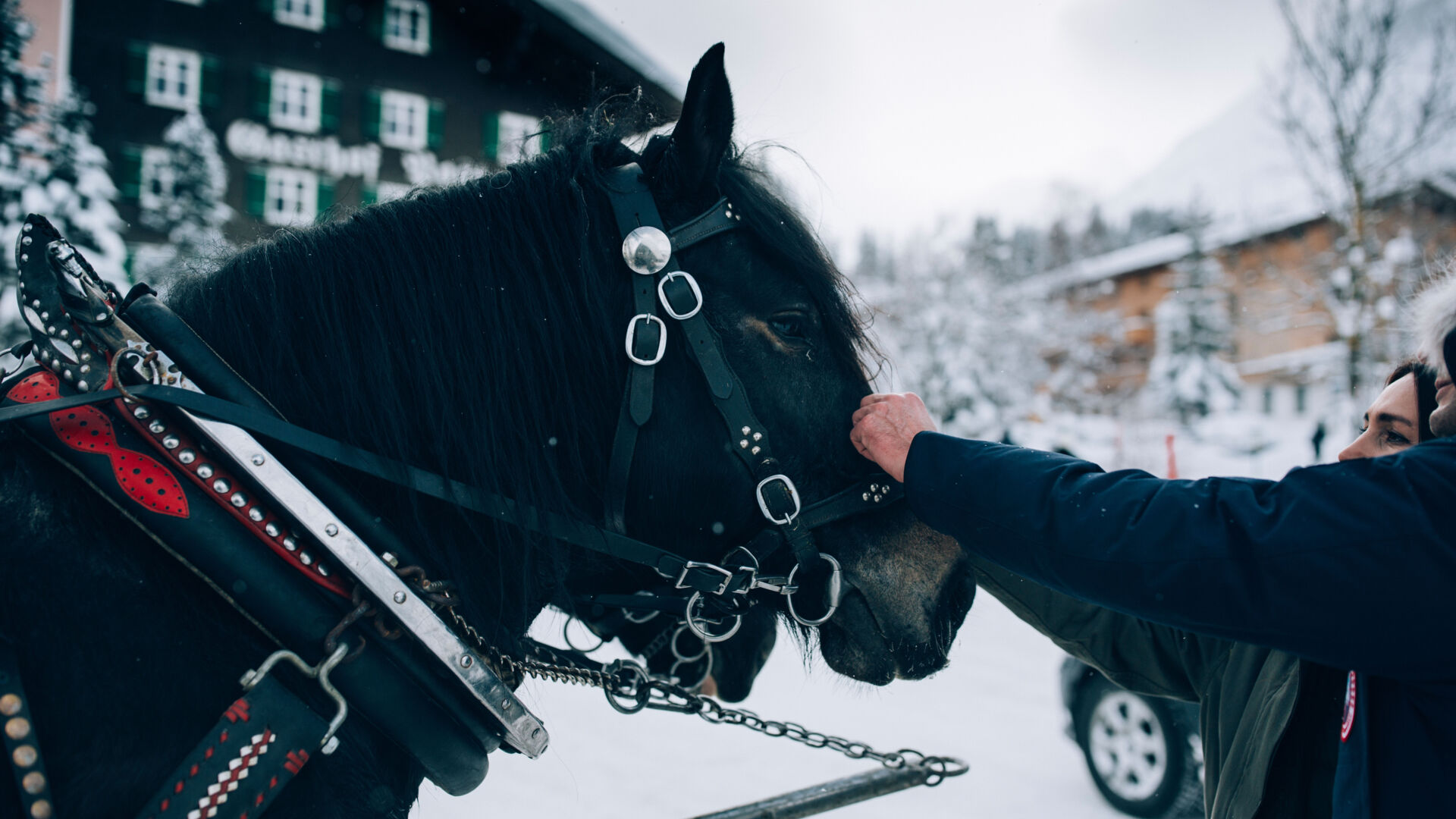 Informationen & Registration