Church wedding
Getting married in Lech Zürs
The parish of Lech is proud if you want to celebrate this special day in Lech, Zürs or Zug. They will be happy to put the churches in the parish area at your disposal. The Catholic local priest P. Adrian Buchtzik celebrates your wedding if his schedule allows it. The couples often bring their own pastor with them. In any case you should agree with the wedding rules below and ask for your date.
Wedding Rules
Flower decoration, music and wedding priest must be organized by you. If there are several weddings on the same day, the bride and groom have to discuss the floral arrangements with each other, as it is not possible to redecorate in between (please check with the parish office if there are other weddings in the same church on your wedding day).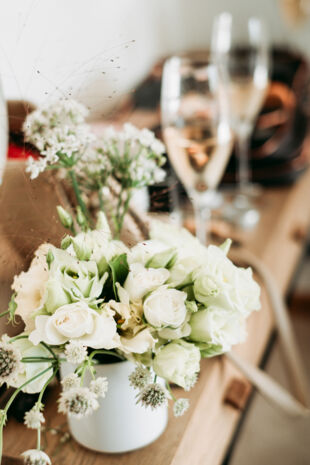 Heiraten in Lech Zürs Vorarlberg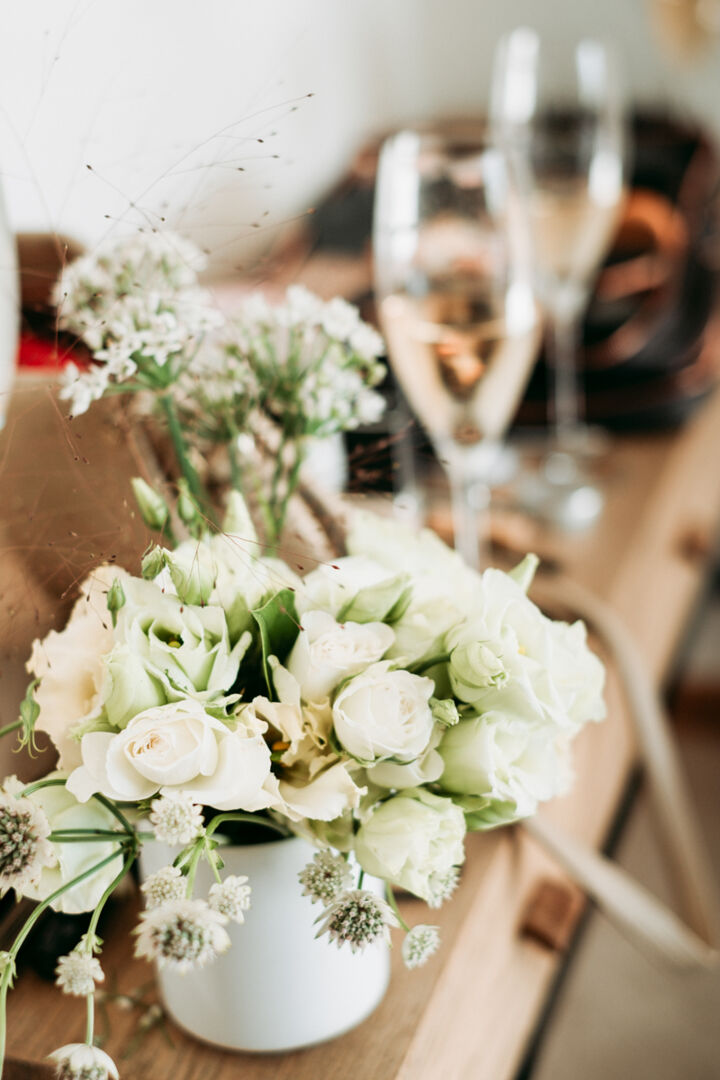 Heiraten in Lech Zürs Vorarlberg
Please note:
Do not drive nails in anywhere, do not use adhesive tapes.
Do not spread flower petals inside the church on the spruce wood floor or on the cemetery. The costs for the removal of acid stains can be high.
Do not sprinkle rice in the church, entrance area and cemetery.
Flowers and rice may only be sprinkled on the church square and must be removed by yourself immediately after the wedding.
The consumption of food and drinks in our churches is strictly forbidden.
Local couples draw up the wedding protocol required for the wedding together with our local pastor. Foreign couples must contact the Catholic pastor in their main parish.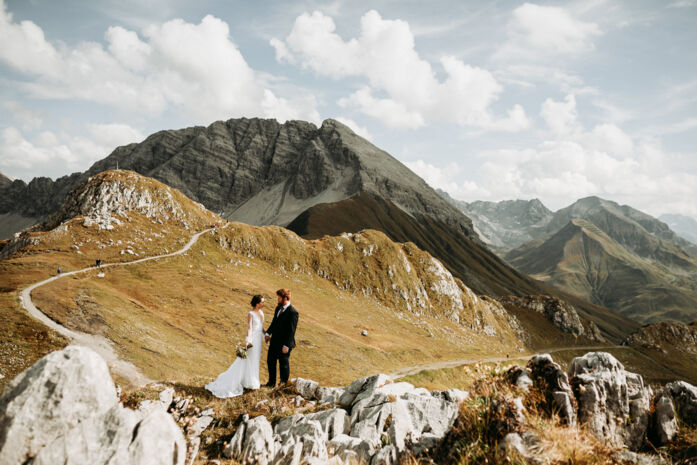 Heiraten am Rüfikopf in Lech Zürs Vorarlberg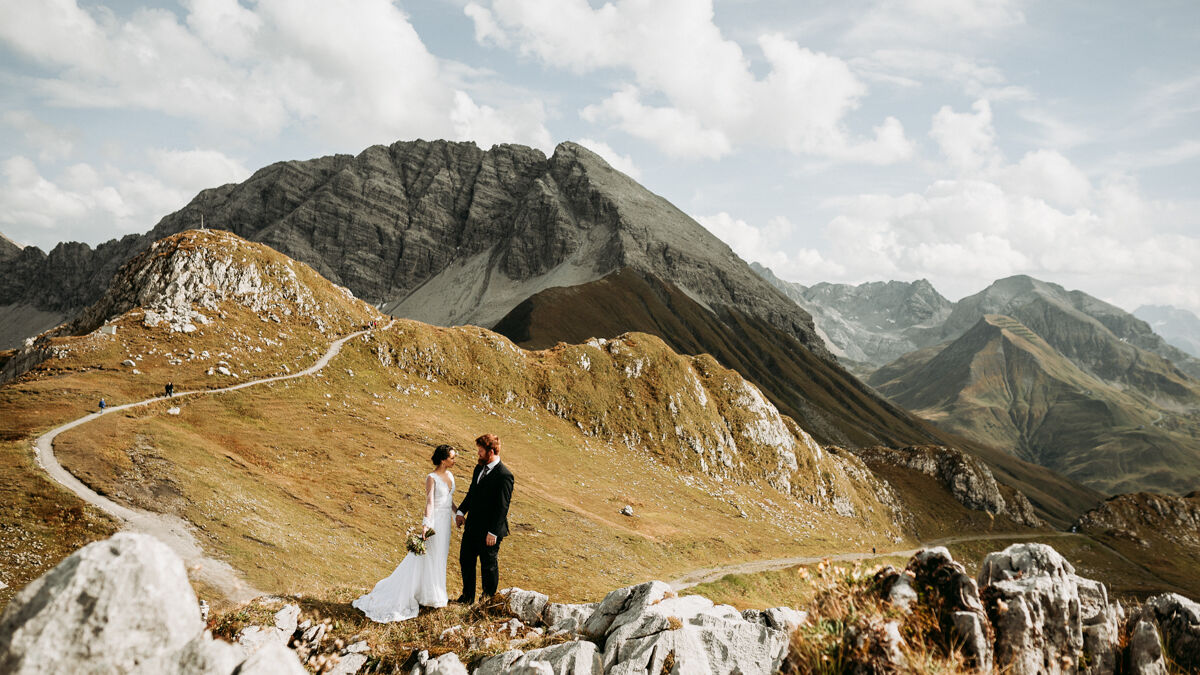 Heiraten am Rüfikopf in Lech Zürs Vorarlberg
The following documents (from the bride and groom) are necessary for the wedding protocol:
Official photo identification
Birth certificate
Proof of registration (on request of the parish office)
Possibly civil marriage certificate
Of baptized persons a baptismal certificate (not applicable if baptized in Lech)
Current baptismal certificate supplement from the baptismal rectory
If one of the spouses was already married, then the document about the divorce with confirmation of the legal force, the baptism certificate of the spouse (if to be provided), the marriage certificate (with church premarriage) and/or possibly the death certificate of the spouse and/or a national death declaration is to be brought along.
If necessary, adoption certificates must also be submitted.
12
Degree Celsius
Due to the old frescoes in the old church of Lech, it can only be heated to approx. 12 degrees Celsius. Warm clothes are recommended.
1891
Year of construction of the organ
Built by Anton Behmann and restored by the Pflüger company from Feldkirch. It has an old, one-manual keyboard and a shortened pedal. Connoisseurs praise its clear sound. Foreign organisers turn to pastors or church musicians for the key.
20
Days ahead
The photographing (also by external photographers) should be arranged with the priest/deacon in time before the wedding ceremony.