27 kilometres of training grounds - A multitude of cross-country trails await
If you're the kind of person who loves to clear your head, inhale the fresh mountain air, and do your daily workout, Lech Zürs is the perfect place to make your cross-country-ski dreams come true.
More than 27 kilometres of groomed, free-of-charge cross-country ski trails are at your disposal as a training ground in the Arlberg region. Flat terrain and gentle climbs, crisp mountain sprints and short descents - beyond the Ski Arlberg ski resort, there is a varied network of cross-country ski trails just waiting to be discovered.
Always up to date: trail report and trail planner
In an area famous for snow, the 27 km of cross-country ski trails are groomed throughout the winter. The trail report provides you with reliable daily information about which trails are open and which are closed. The trail planner also provides an overview of the entire trail network to help you prepare and plan your activities precisely..
Guaranteed snowy conditions for cross-country skiing during your winter holiday
Keen for guaranteed snowy conditions for your cross-country skiing holiday? Find just what you're looking for in Lech Zürs am Arlberg. Anytime is a good time: Whether over Christmas or on New Year's Eve, during the semester break or even over the Easter holidays: thanks to the region's elevation starting at 1,450 metres above sea level, rest assured that there will be ample snow for all winter sports activities in Lech Zürs until the end of each season.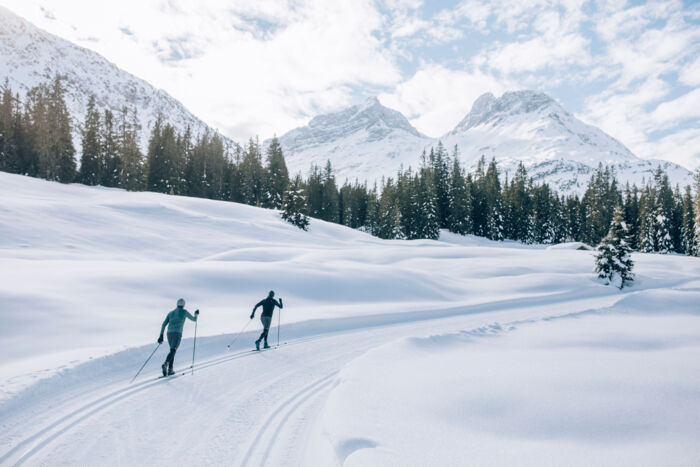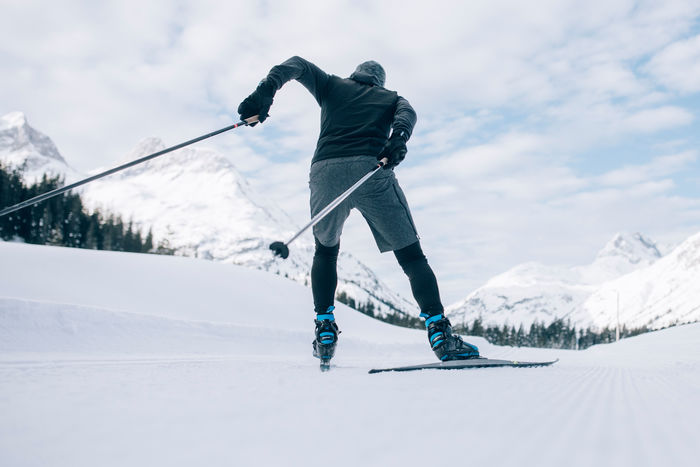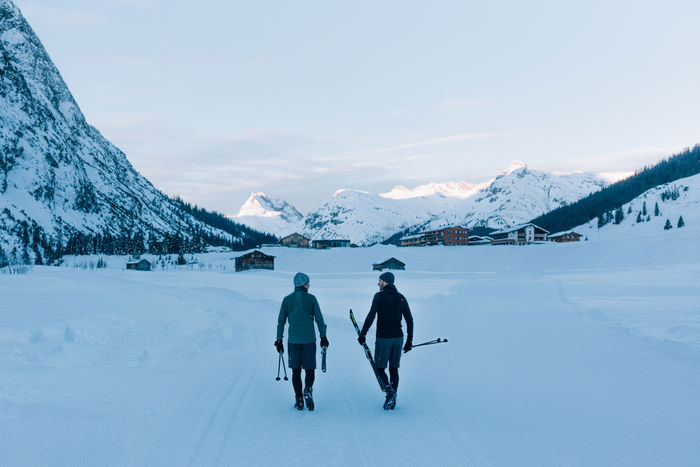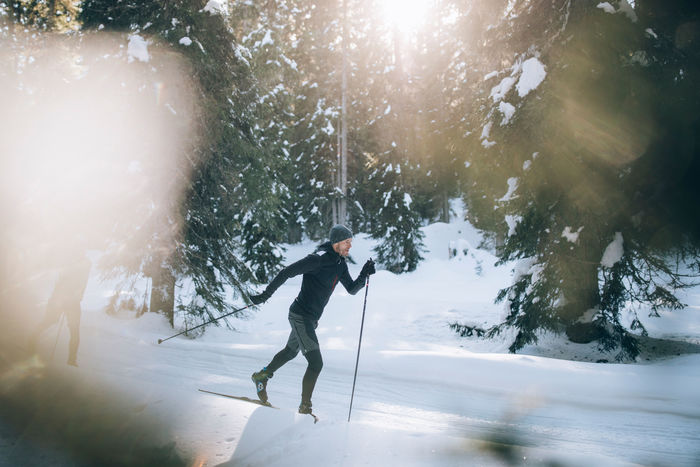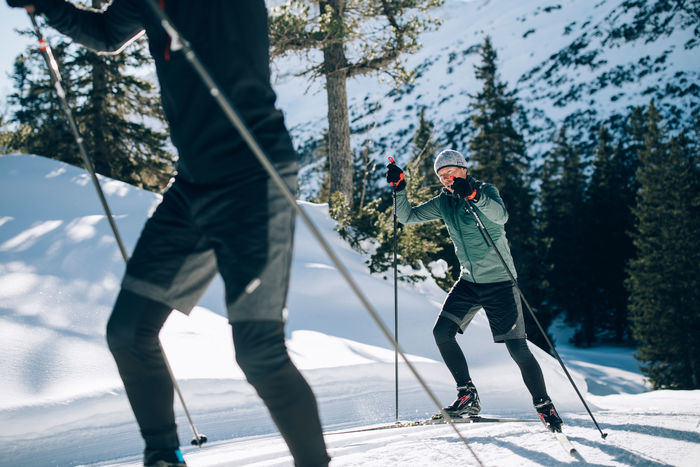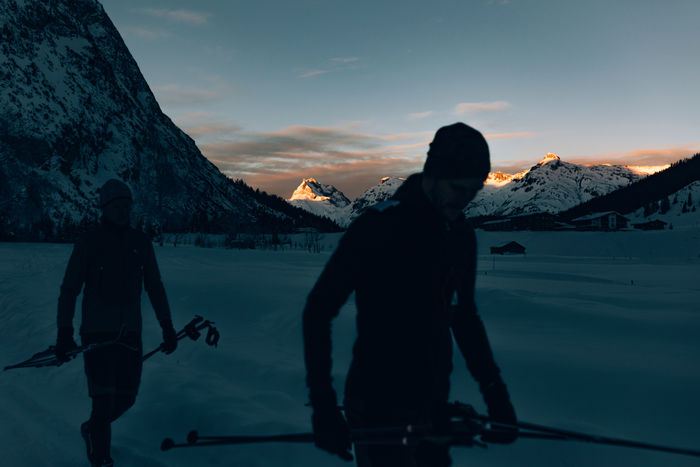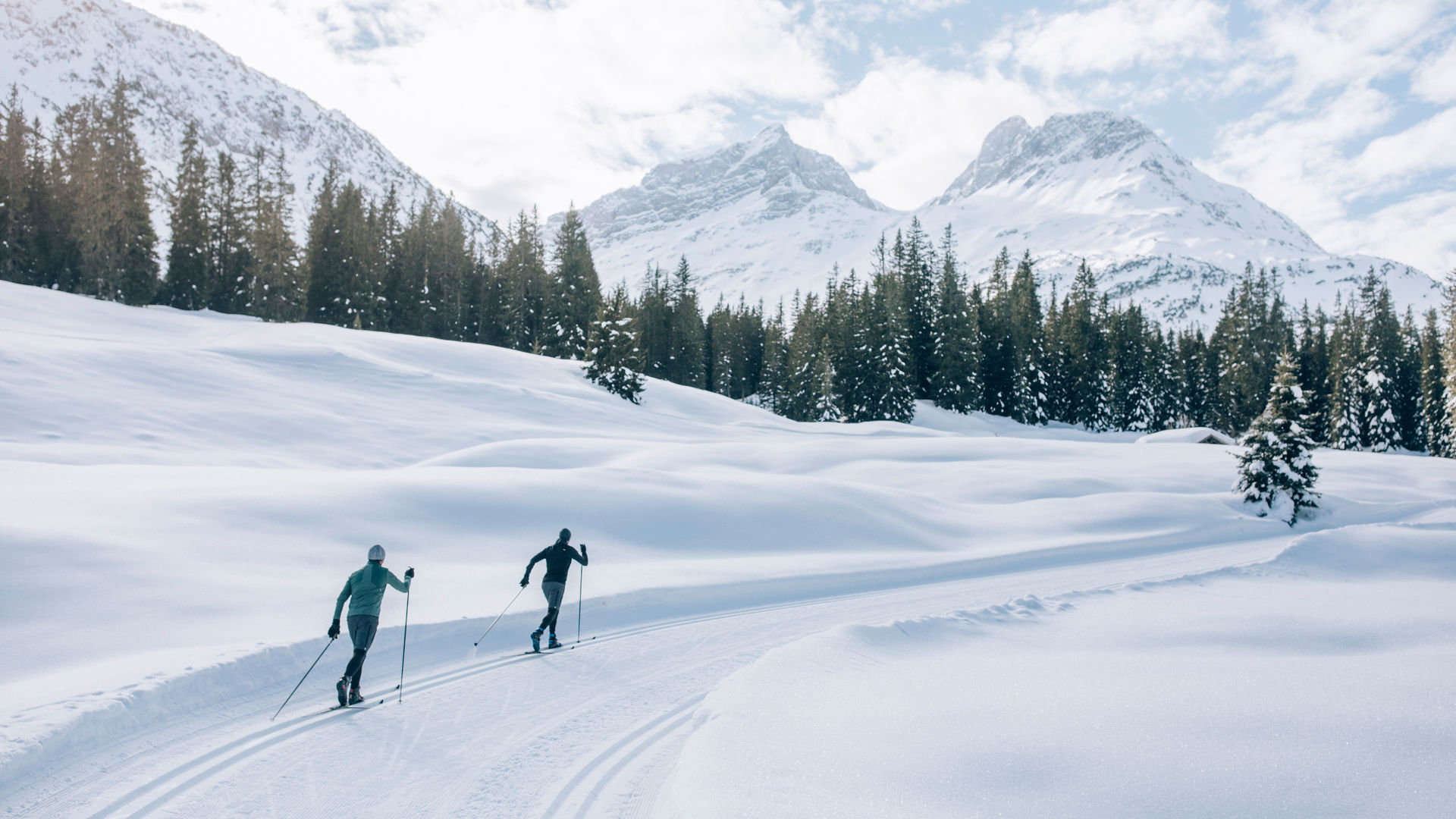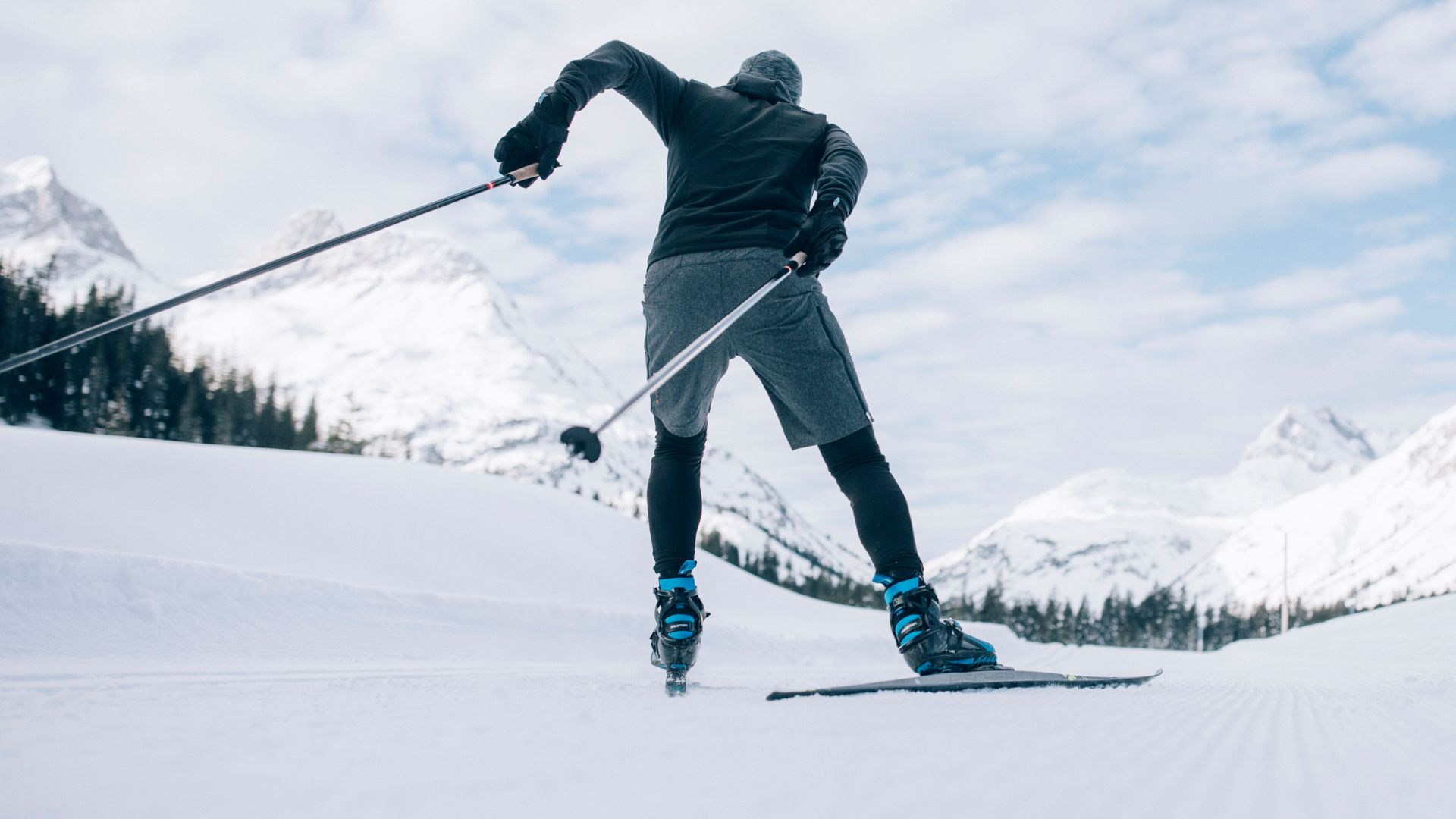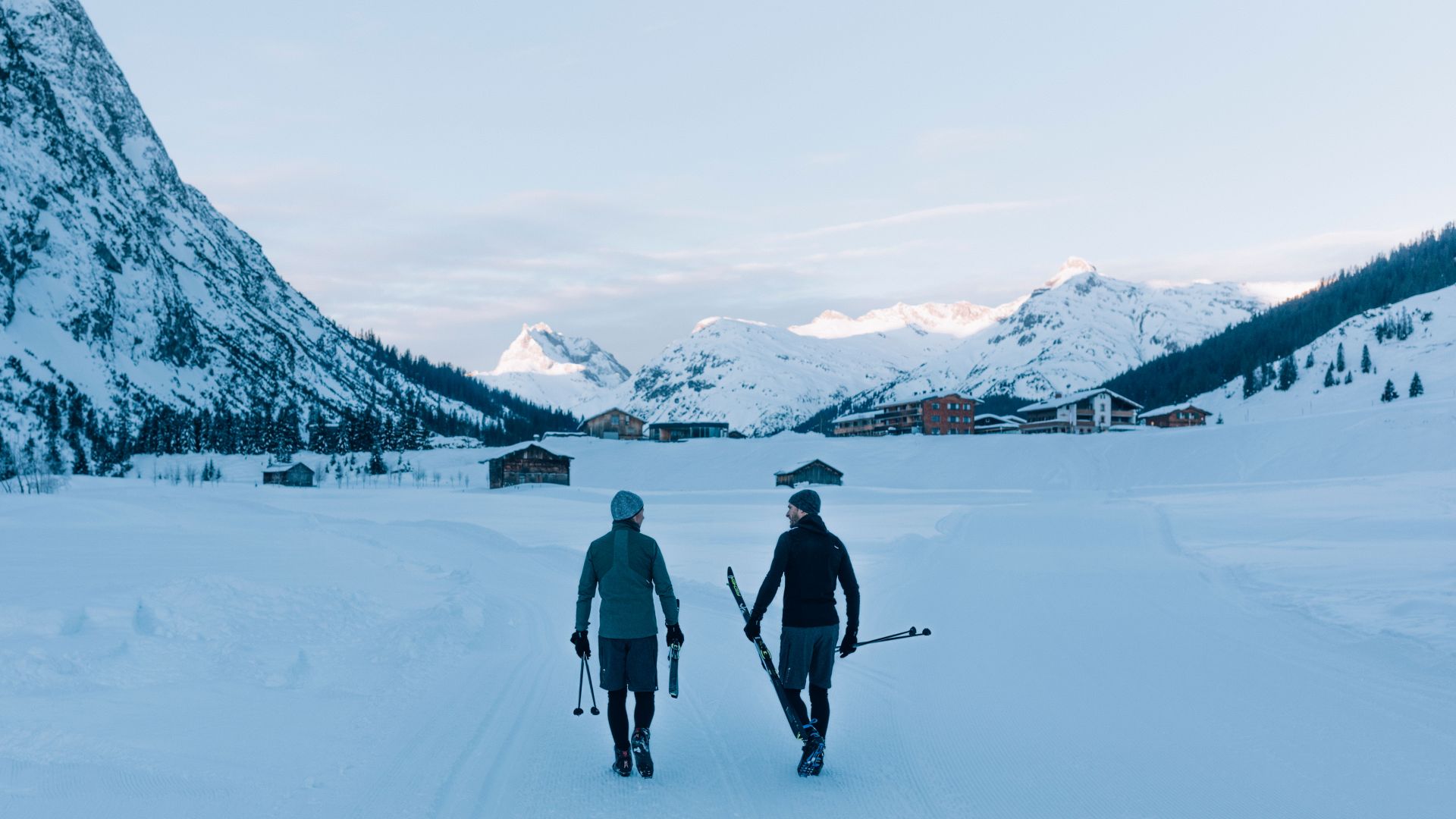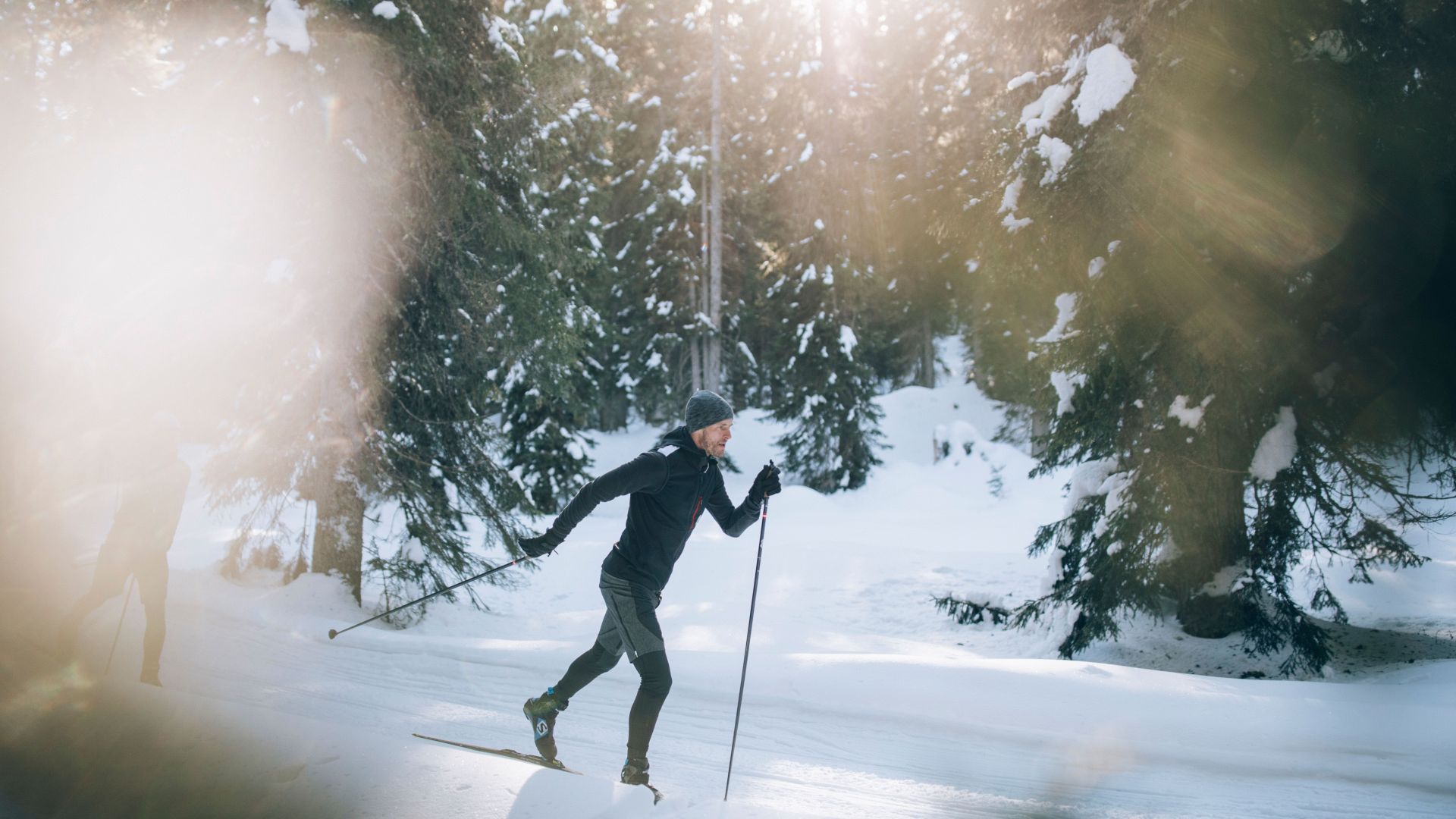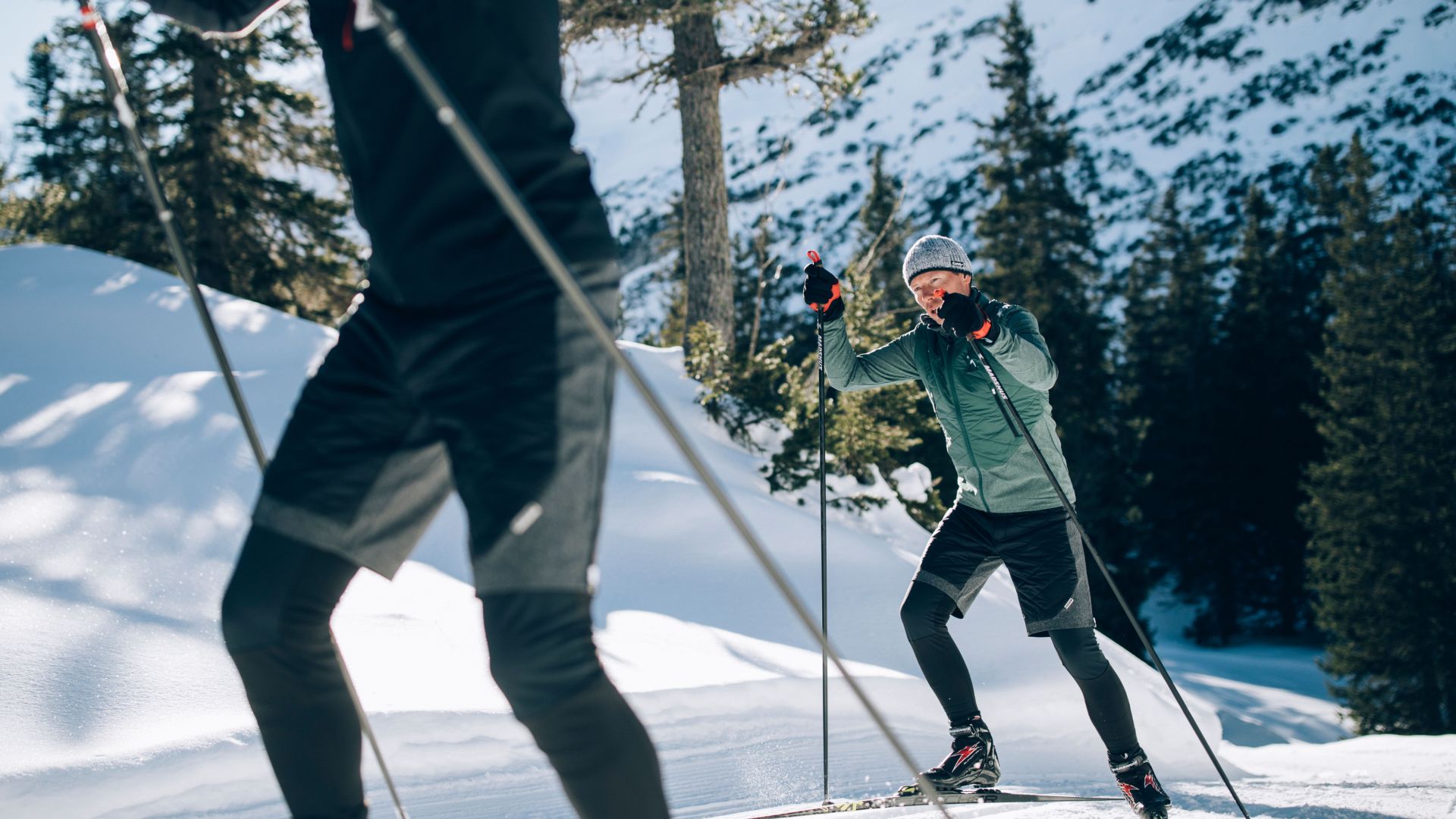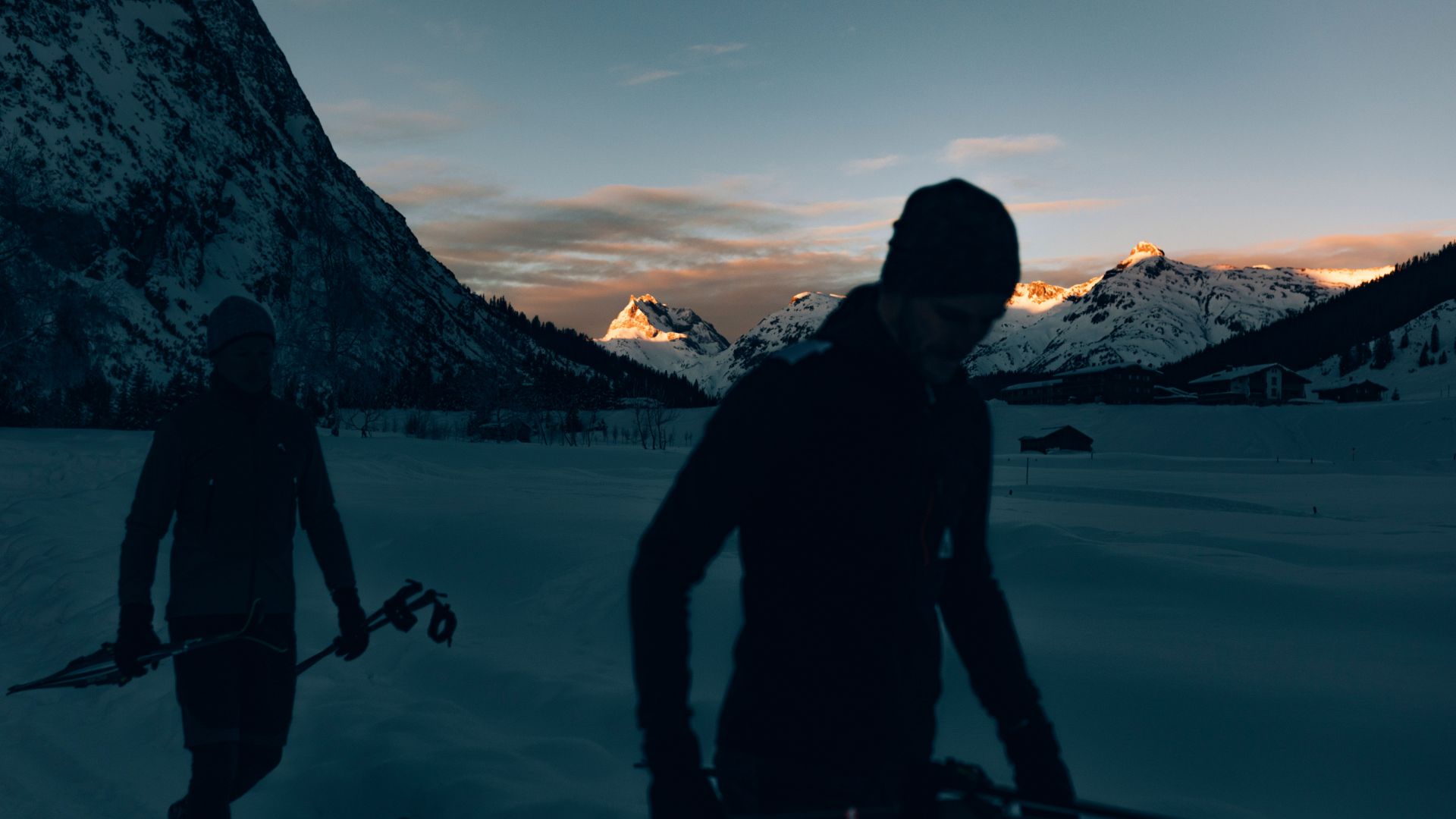 Learn the right technique from cross-country ski schools
In addition to skiing and snowboarding, cross-country skiing is certainly one of the most popular winter sports activities. If you also have a taste for cross-country skiing and would like to try it out for yourself, let our local cross-country ski schools help you learn the right technique.
Exploring the winter landscape on cross-country skis will give you an entirely new perspective on our village!
Routes for every taste
Among our 27 km of groomed cross-country ski trails, you're sure to find sections for all interests and abilities:
For beginners, the trail from Lech to the Älpele inn is particularly recommended because it is relatively flat and therefore ideal for learning the correct cross-country skiing technique.
One of the highlights on the Älpele-Spullerwald-Zug trail is the "Gasthof s'Älpele" inn, the perfect place to rest before continuing your cross-country skiing adventure - classic or skating.
Those keen to try the circuit via the Spullerwald area will discover one of Lech Zürs' quietest trails, which loops back to Zug before leading back to the starting point in Lech.
At any time, you can also board the free ski bus, which will take you and your cross-country skis and poles back to your hotel or B&B.
Cross-country skiing is also the order of the day in Zürs, where a short, crisp circuit awaits. The three kilometre stretch boasts steep passages, which challenge both fitness and technique. Meanwhile, the cross-country ski trail to the Flexen Pass and back starts behind the Trittkopfbahn cable car. At the top of the pass at 1,774 m, the Flexenhäusl restaurant invites cross-country skiers to enjoy a well-earned break.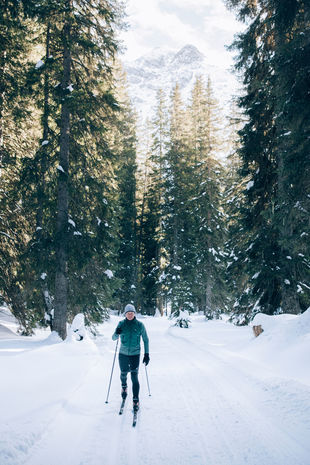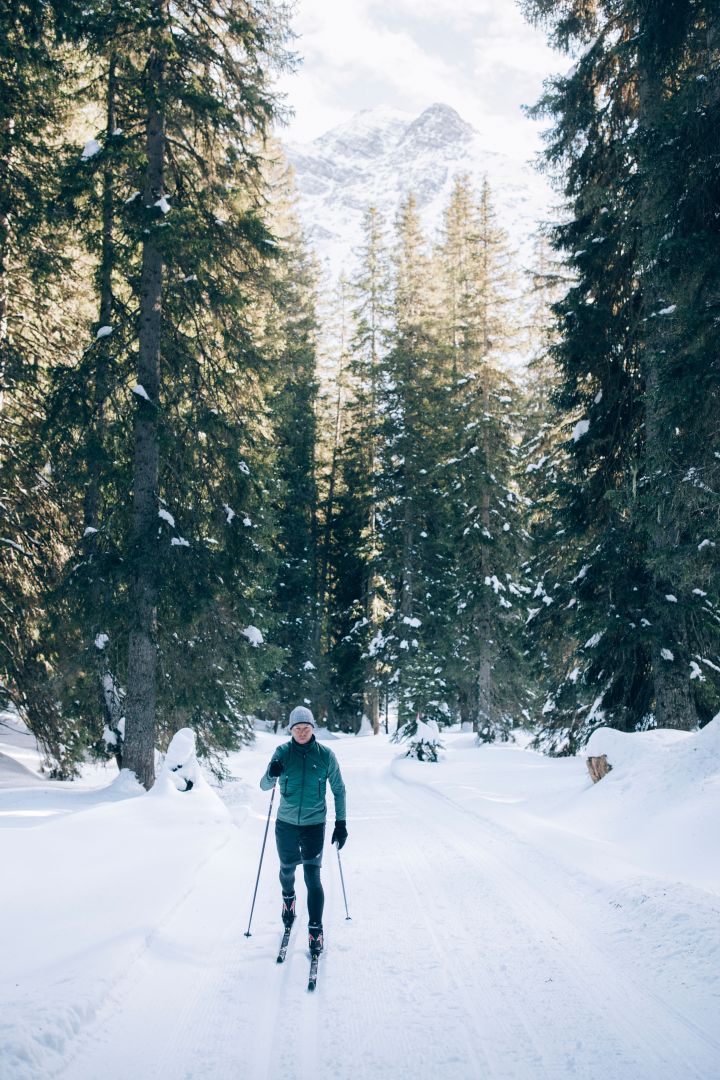 And after the cross-country skiing?
Once you have finished your cross-country skiing tour and have returned to your hotel or B&B in Lech Zürs am Arlberg with sense or renewed satisfaction, relaxation awaits: head to the wellness area or spa area to kick back and recharge your batteries. After all, tomorrow is another day in this fantastic ski region. Good food and drink will help you to unwind as you savour a multi-course menu accompanied by wine. For this, numerous exquisite restaurants in Lech Zürs are at your disposal. After an exhausting yet worthwhile day of winter sports, why not treat yourself? A bit of indulgence is also part of any winter-sports holiday
Get started with the right equipment
With
cross-country skis,
cross-country boots,
cross-country poles,
gloves,
functional clothing,
glasses
and cap,
you're kitted out and ready for winter sports fun. Should you wish to replace some of your equipment during your winter holiday, the winter sports shops in Lech Zürs offer a wide selection as well as professional advice.
Find your rhythm on the snow-secure and perfectly groomed cross-country ski trails in Lech Zürs.