Heliskiing in Lech Zürs am Arlberg
Lech Zürs is the only place in all of Austria to experience heliskiing...
Your special day for powder snow experiences is sure to put a smile on your face!
Kneeling down in the snow, the roar steadily increases as the helicopter takes off and flies away. Nothing remains but silence and snow kicked up into the air. As the snow settles again, the silence remains and the powder snow adventure can begin.
In the heart of a vibrant ski resort, climb into a helicopter and arrive at a lonely summit. From on high, find your own line, plunge into powder snow up to your hips, and propel the powder meters high into the air with every turn. There are few moments in life more joyous!
In Lech Zürs am Arlberg, heliskiing delivers that deep powder snow grin you've been missing.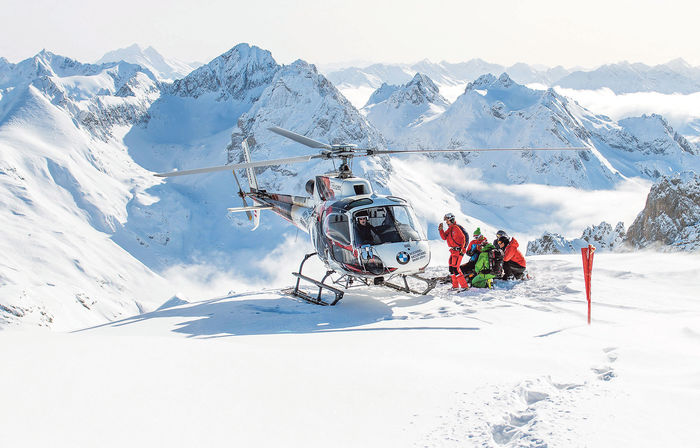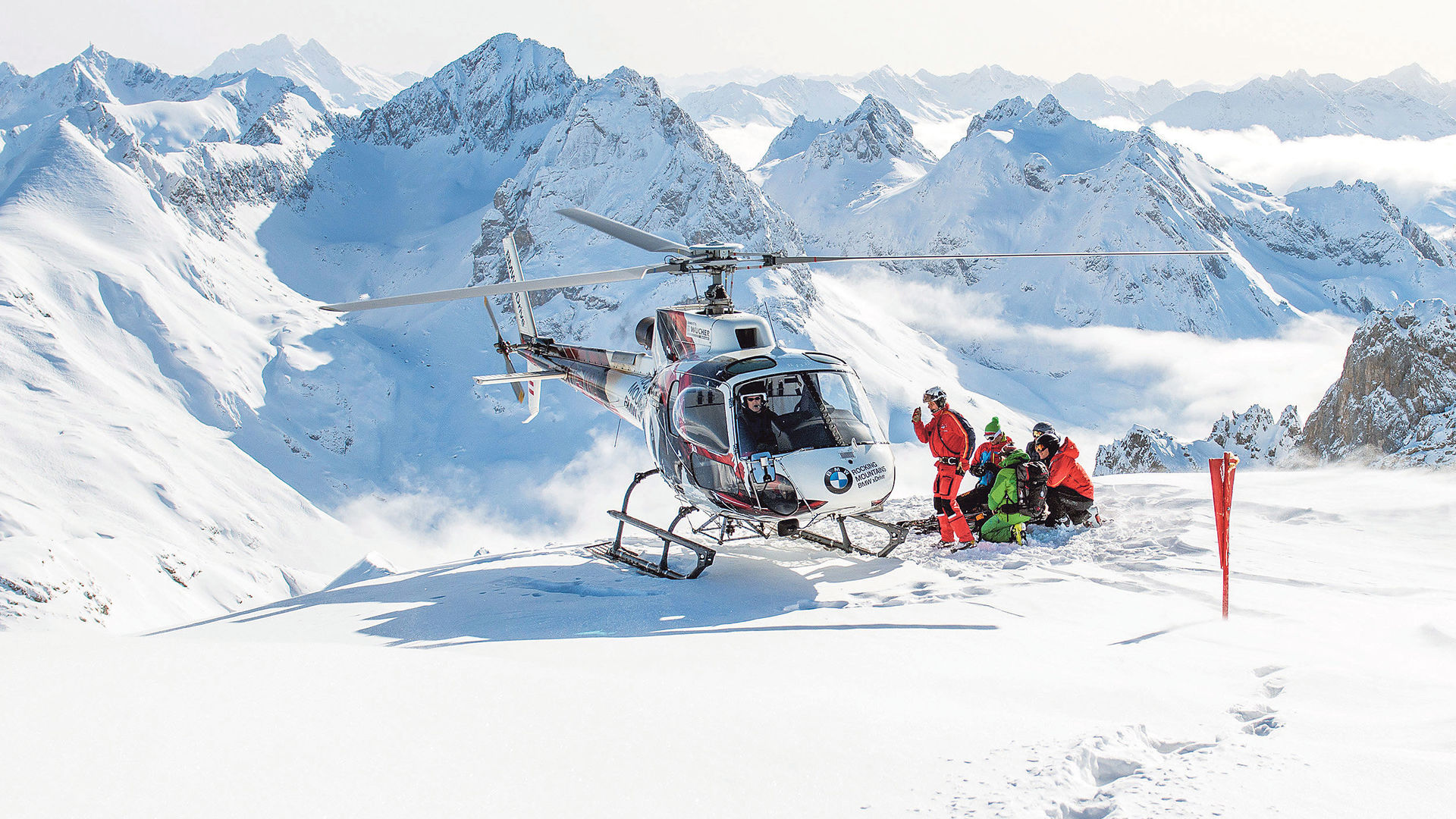 Unique in Austria - Heliskiing is only available in Lech Zürs
Lech Zürs is the only ski resort in Austria to offer heliskiing, naturally in compliance with all applicable environmental protection regulations. Two peaks are at your disposal:
The Mehlsack mountain is ideal for experienced skiers who are ready for an adventure and keen for an experience that they can grow from.
The "Schneetäli-Orgelscharte" is recommended for skiers of intermediate ability level.
Either way, a challenge awaits skiers from the moment they touch down. From fresh, deep powder snow in winter or firn in spring, each type of snow has its own special appeal and offers different challenges. Skiers of all ability levels must adjust to the challenge, which is sure to be doable, if not demanding and certainly unforgettable!
We recommend that you book directly with the ski schools in Lech Zürs. Heliskiing packages are available for up to four people and include a ski guide.
Mehlsack - Heliskiing for experienced skiers
Fantastic ski runs for freeriders and powder-snow freaks start right here! In springtime, firn snow fans are sure to get their money's worth. The route towards the "Älpele" is the most popular downhill variant. From the bottom of the valley, a footpath leads back to Zug (from Zug there is a ski bus to Lech or the Zuger Bergbahn cable car takes you back to the ski resort).
During spring, the route variant to the Spullersee lake with its many sunny slopes is particularly worthwhile. The most difficult task is probably choosing one of the many firn slopes! Your ski guide will certainly be happy to help you.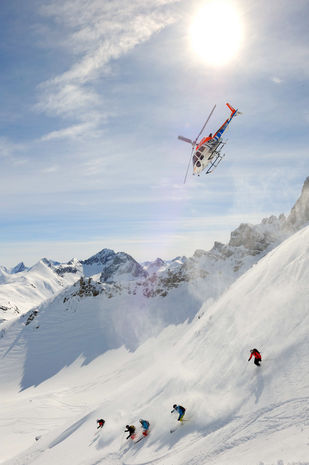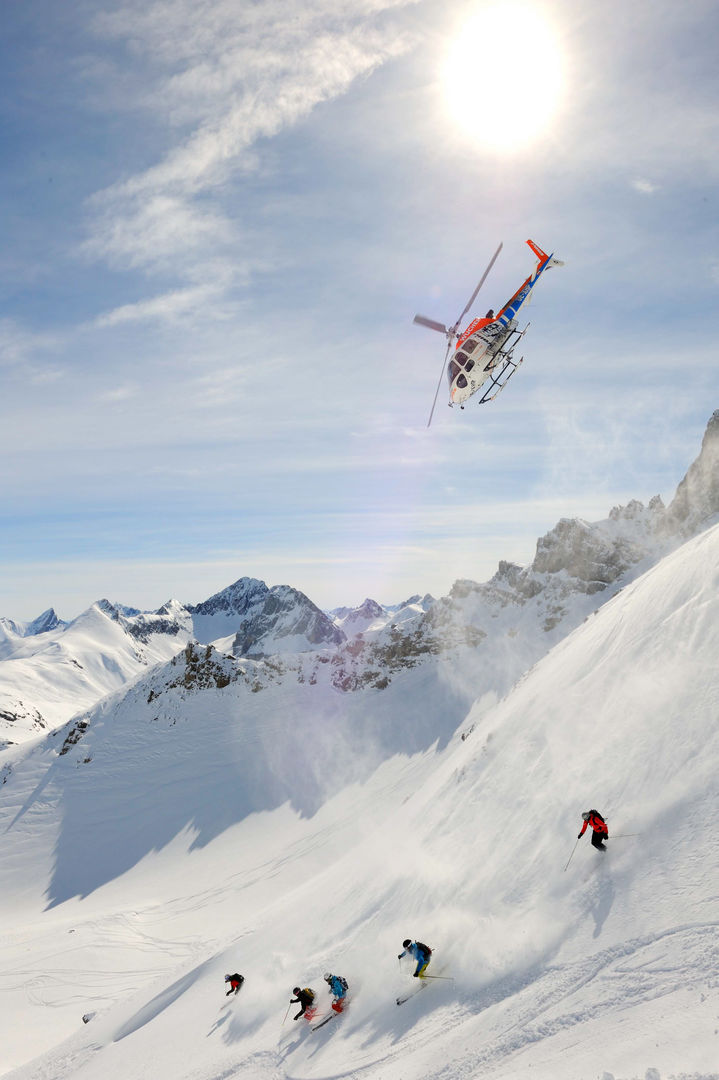 Schneetal valley - The Orgelscharte slope boasts fantastic firn snow in spring
The first highlight is the landing site, which is located below the peak of the Orgelscharte. This is where the descent into the Schneetal valley begins and continues all they way down to Zug. In spring, this route variant is particularly suitable as a firn snow descent for skiers of intermediate ability.
Few experiences in the high Alps are more poignant than heliskiing in Lech Zürs! Ready, set, fun in the powder snow!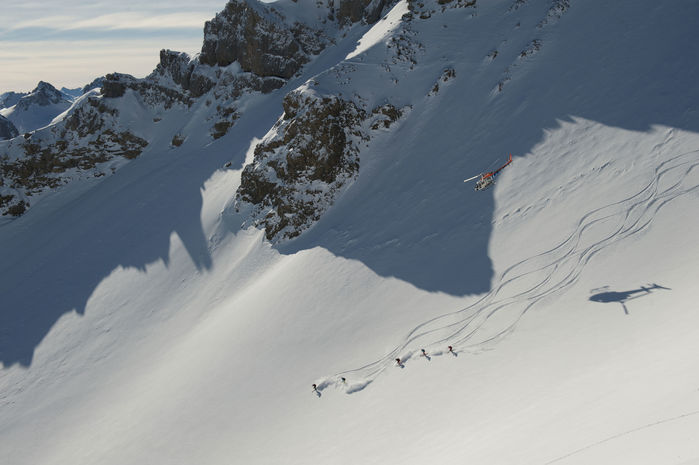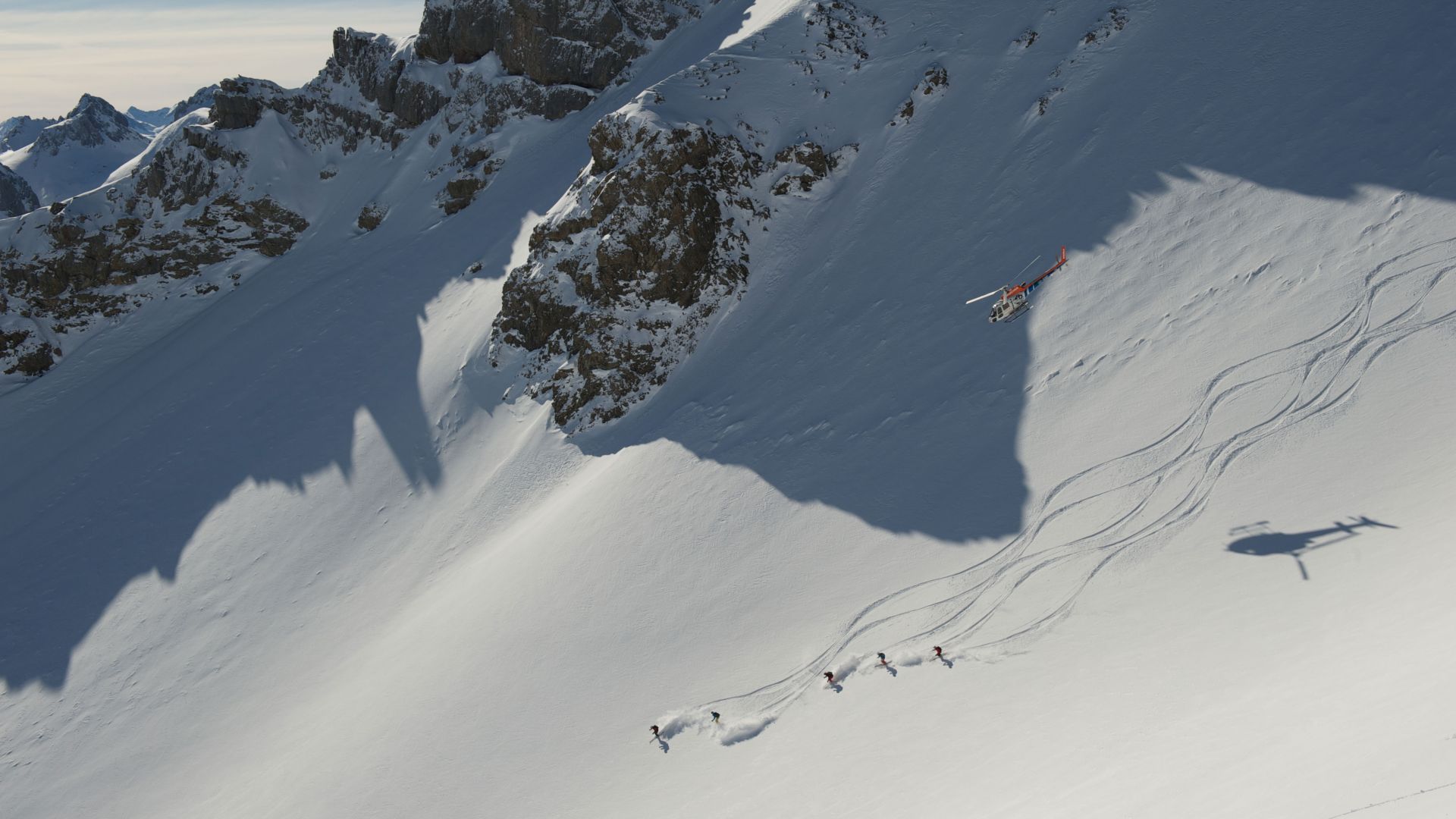 Routes and prices
| | | |
| --- | --- | --- |
| Departure point | Target Summit | Price |
| Flexenpass | Mehlsack | EUR 560,- |
| Kriegerhorn | Mehlsack | EUR 520,- |
| Flexenpass | Schneetäli | EUR 580,- |
| Kriegerhorn | Schneetäli | EUR 540,- |
Fee: for 4 persons (3 passengers + guide), guide costs are not included.
Booking for heliskiing is possible at all ski schools. Heliskiing is only possible with a qualified ski and mountain guide and in good weather conditions.