Lech Zürs can rightly claim to be one of the most versatile and extensive hiking regions in the Alps. Well-signposted hiking trails crisscross the entire region. Depending on the season, select from a variety of routes that guarantee a very special nature experience. From blossoming spring flowers to lush mountain meadows or the explosion of colours during autumn, explore the Arlberg's mountains and experience pristine nature first hand.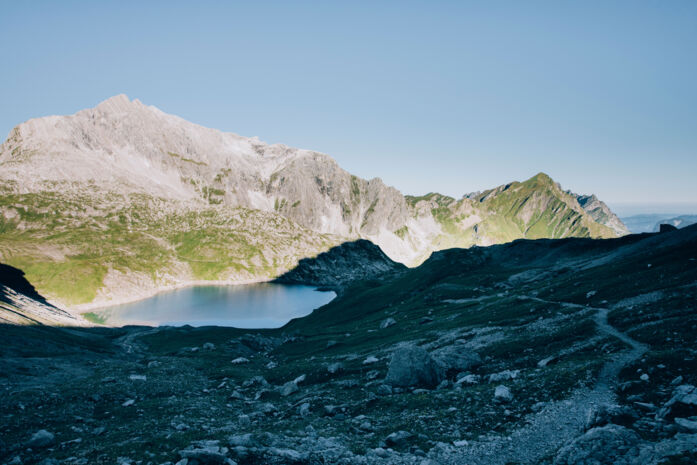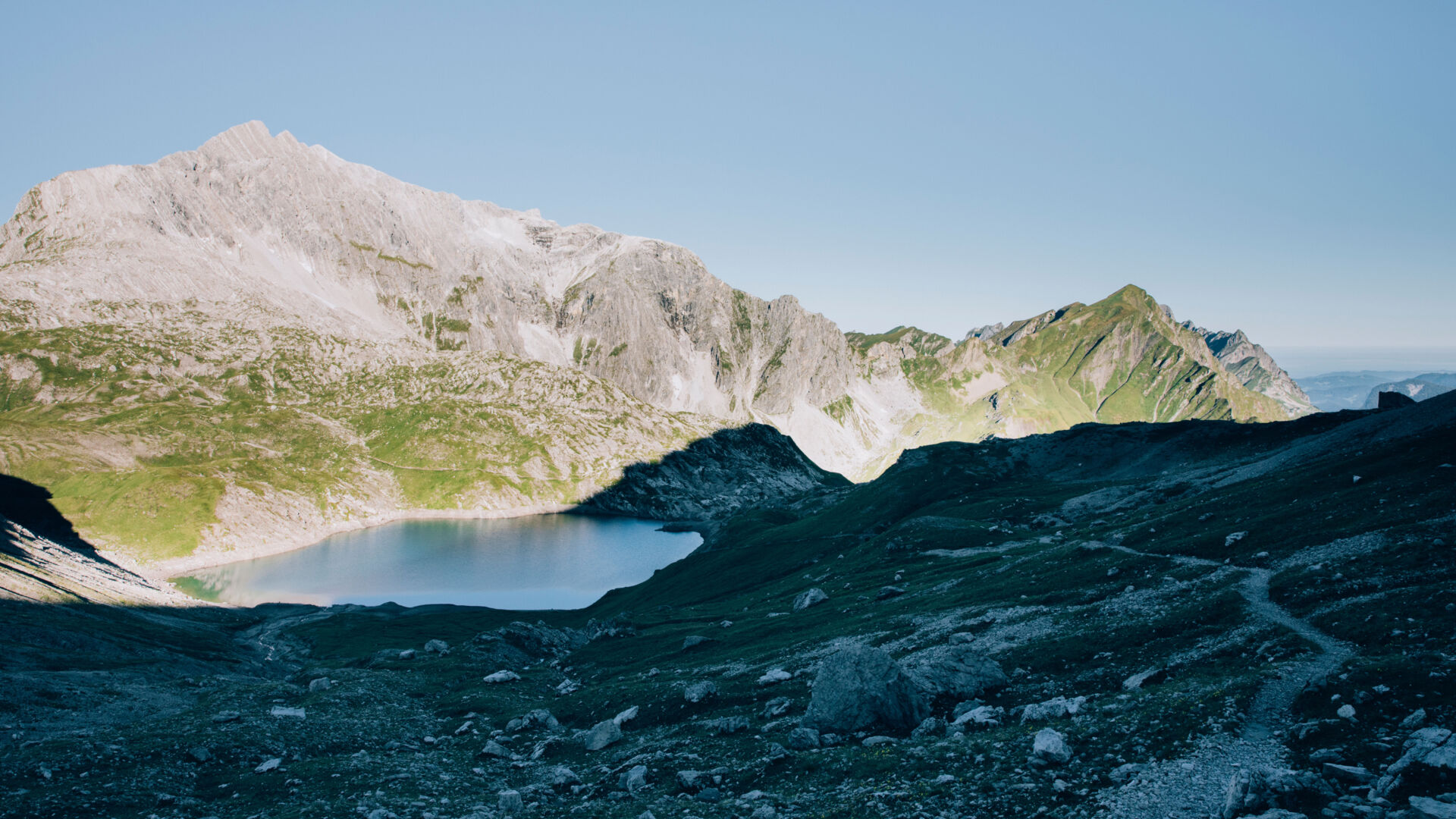 350 km of marked hiking trails
All total, the entire Lech Zürs region boasts 350 km well-marked hiking trails for you to explore including mountain hut tours in the Lechquellen area, summit adventures in the Lechtal Alps, and leisurely hikes over green mountain meadows. Select from hikes with longer stages or take your time on shorter hiking trails. The online tour portal provides a detailed overview of all possible routes. In addition to the exact route descriptions and degree of difficulty, distance and altitude are also provided.
The printed 'Hiking Worlds' (Wanderwelten) brochure features select tours at all levels of difficulty and is available free of charge from Lech Zürs tourist information.
3 themed hiking trails that tell a story
Stage or long-distance hikers will appreciate the 125-km Lechweg trail from Lech to Füssen, which leads through one of the last wild river landscapes in Europe. The Green Ring themed trail, on the other hand, leads visitors through mystical mountains and an imaginative world of legends. Meanwhile, in the Tannberg area, hikers can easily immerse themselves in the history of the region.
NEW - The Arlberg Trail
Since August 2021 there is another long-distance hiking trail, the Arlberg Trail. This trail connects the five Arlberg villages of Lech, Zürs, Stuben, St. Christoph and St. Anton.
Step by step: Earning yourself an Arlberg hiking pin!
Starting in the summer of 2020, a new hiking pass will be introduced featuring 48 destinations and hikes in the Lech Zürs region, which will be rewarded with points. Once a certain number of total points have been achieved, hikers will receive different hiking pins (from bronze to gold) as a reward. This old tradition is now being revived. In the age of digitalisation and the extraordinary times we are currently living through, points are collected exclusively via the smartphone with the free app "SummitLynx." Best of all: The app also works offline. Maps are pre-downloaded to your mobile phone during installation. Entries are cached in the app if there is no network coverage and then synchronised with the server once a data connection is available.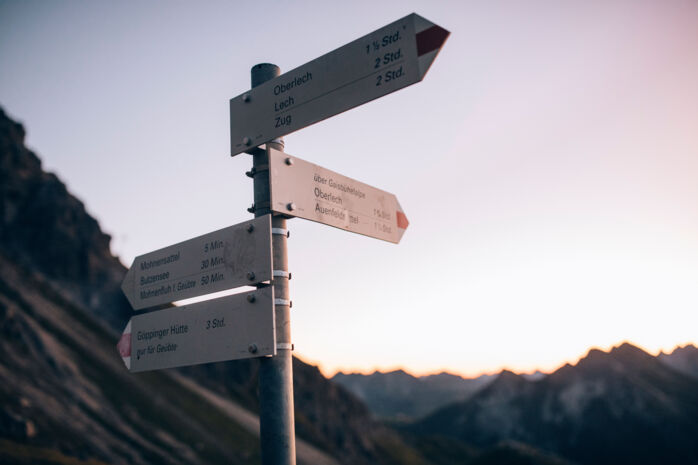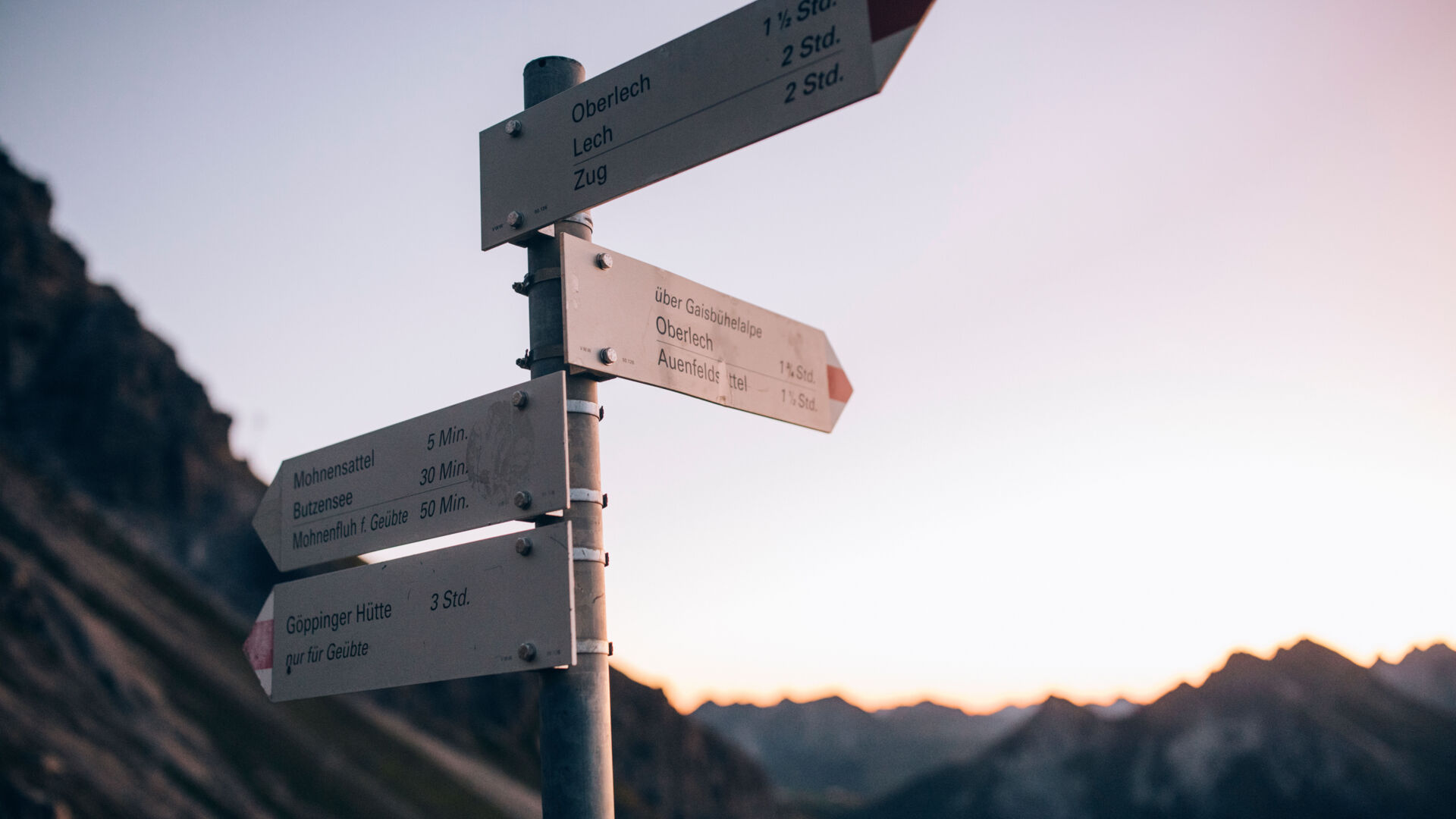 My Lech Card
Thanks to this attractive leisure-time map, you have access to every hike in Lech Zürs. All open lifts in Lech, Zürs and Warth allow you to reach lofty heights in no time at all. Enjoy the view of our mountains or make use of the Wanderbus (hiking bus) to the Formarinsee or Spullersee lakes. The Lech Card is available from one overnight stay.