Mountain biking and cycling on the Arlberg
Kriegerhorn, Stierloch – To skiers, these names invoke pure adrenaline. In summertime, mountain bikers and hikers share these places. Tours in Lech Zürs focus on diversity and variety. They are designed for beginners, leisurely cyclists, as well as experienced trail riders and those counting their vertical metres. Mountain huts and farms are inviting places to take a well-earned break, which means that the sporting aspect of an active holiday can always be combined with a necessary dose of relaxation.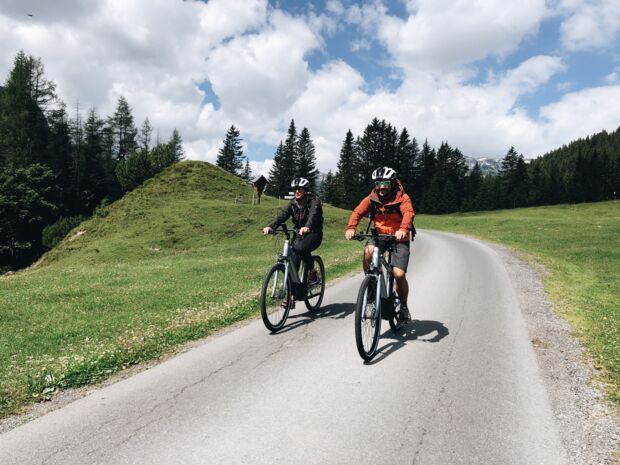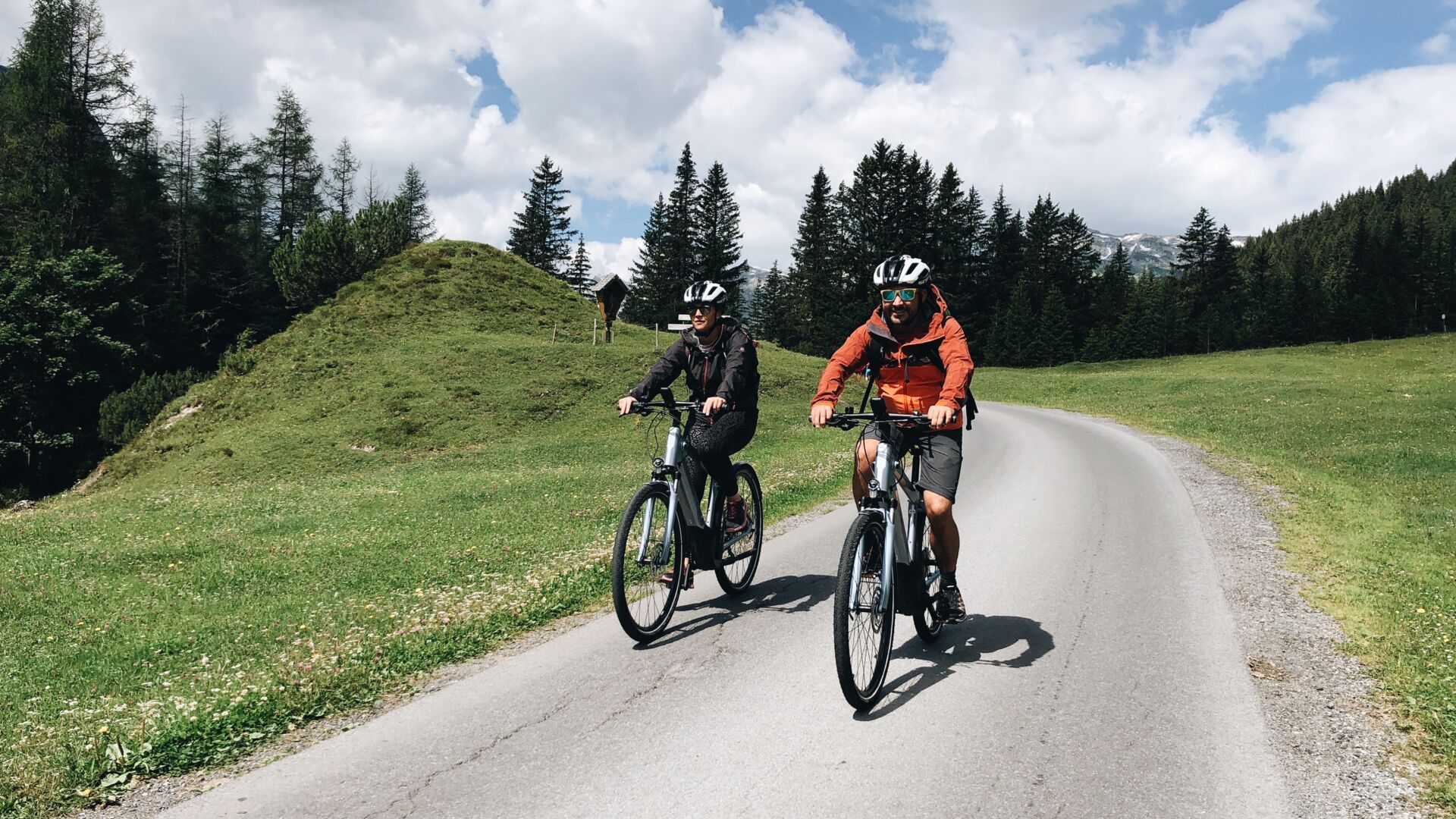 Discover great bike tours in Lech Zürs with the aid of our interactive biking map
Regardless of whether you're keen to experience the Arlberg on your own or discover the region by means of a guided (e)bike tour with the Lech Card, our interactive bike map is a valuable resource. Here we have compiled the best mountain bike tours for you.
E-Bikes and E-mountainbikes
E-bikes and e-mountain bikes are becoming increasingly popular. Though the electric bike doesn't do all the work and the cyclist still has to pedal, the electric motor makes cycling easier. The motor is especially handy on the mountain and ensures that you can ride through the mountain landscape at higher speeds on flat tracks. If you don't have your own e-bike, e-bikes and e-mountain bikes can be rented in Lech Zürs at bicycle rental shops that offer single or multi-day rentals.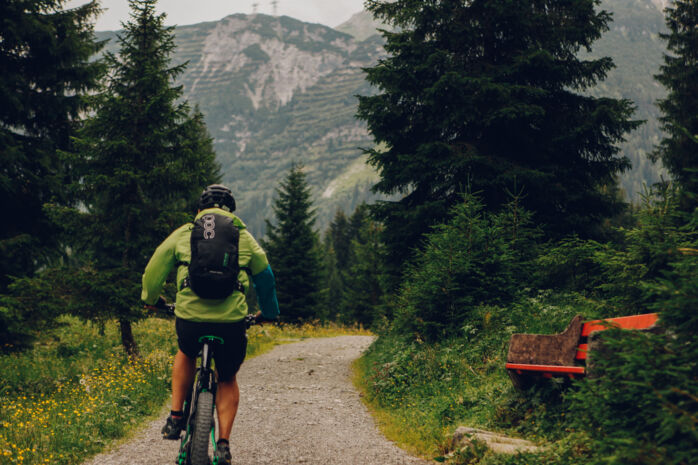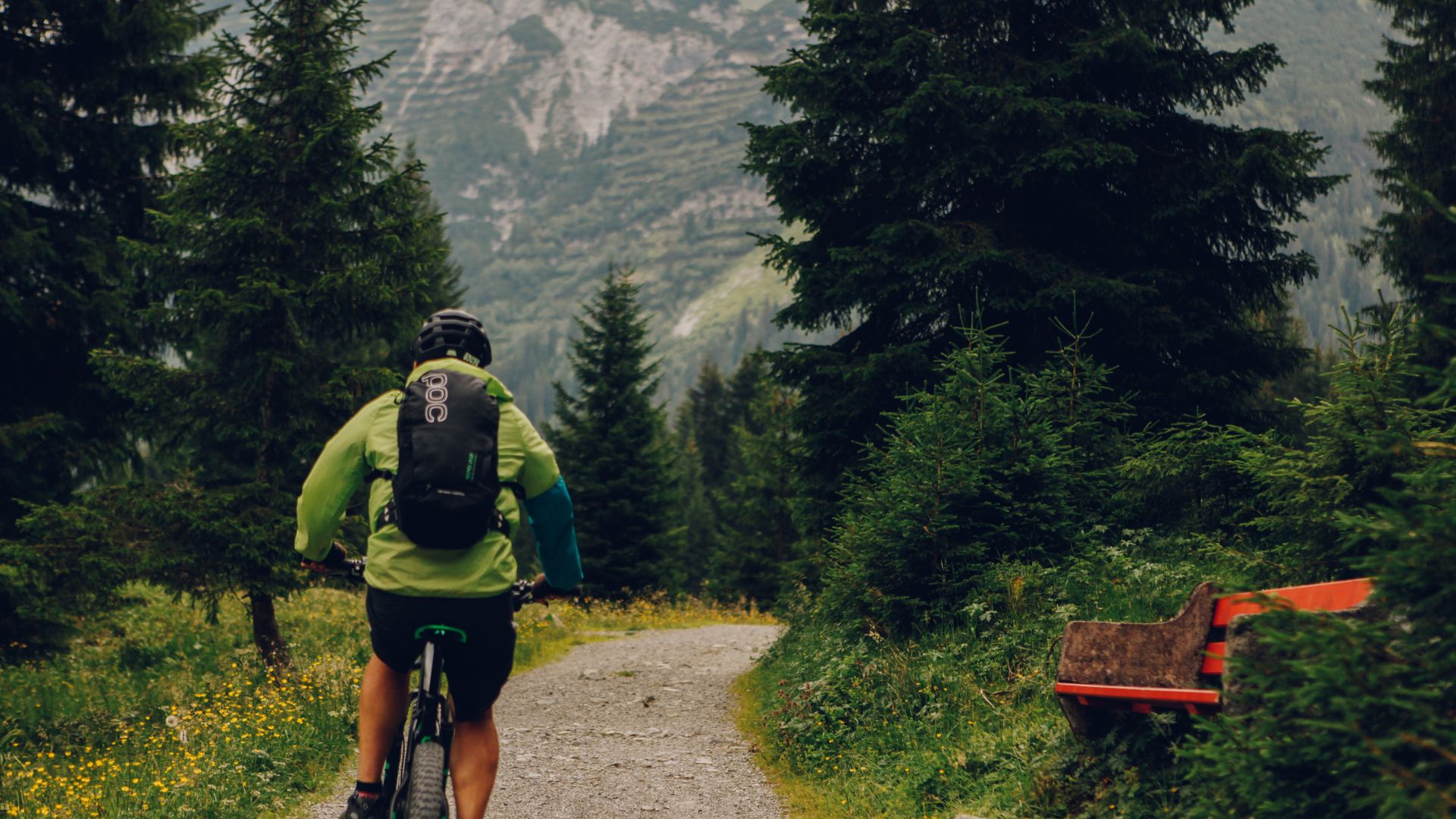 The Burgwald Biketrail: for freeriders and enduro riders
Single trails and North Shore trails can be found at the Burgwald Biketrail, the first Freeride and Enduro are in Vorarlberg. Beginner mountain bikers and the ambitious will have the opportunity to spend plenty of time here, to train and to explore their limits. The trail is located right next to the Bergbahn Lech-Oberlech cable car and the Petersboden chairlift. The difficulty levels on the trails cater to cyclists of different abilities. As a result, the tried and tested colour scale of the ski slope has been adopted here as well: blue = easy, red = easy, red = easy. Berms and wooden curves, North Shore elements and drops challenge the bikers on the Burgwald Trail. Without a doubt, however, the highlights in Burgwald are the 50-m-long Anaconda-North Shore Element, the Skinny Boardwalk and the Patrese jump with a double road gap.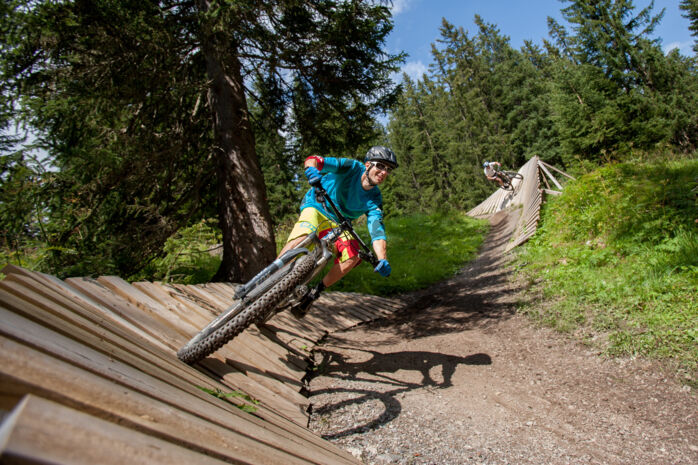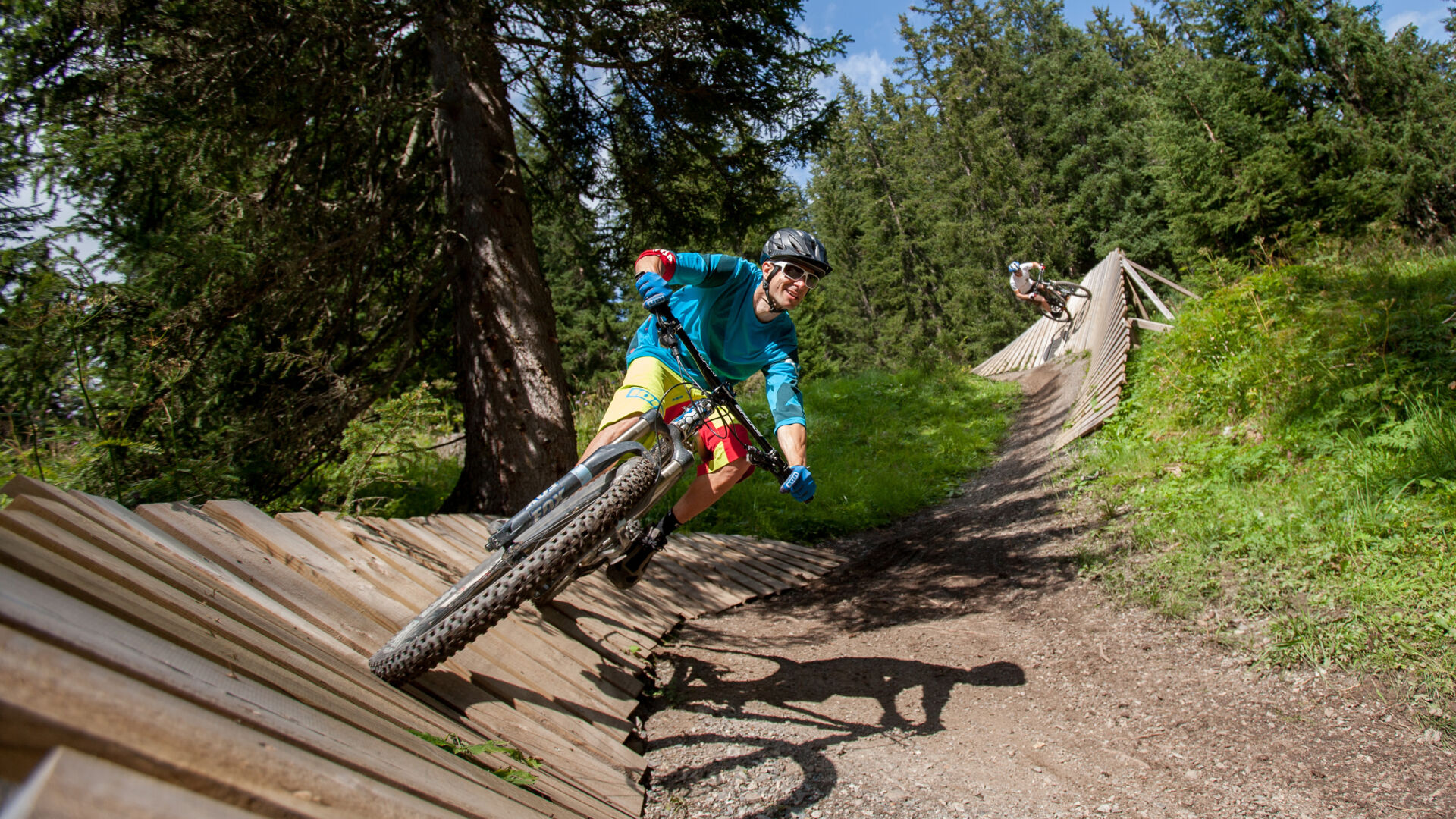 The benefits of mountain biking
Mountain biking is rightly regarded as the ideal compensation sport for winter sports enthusiasts. Strengthening the leg and trunk muscles and improving coordination skills are just two of the many reasons why countless winter-sports enthusiasts use cycling to get ready for the ski season. In Lech Zürs, mountain biking means being in the flow and mobilising your strength against the backdrop of an impressive mountain world.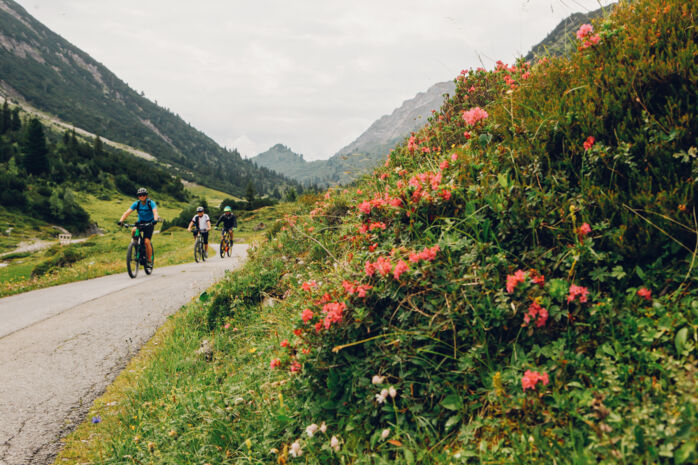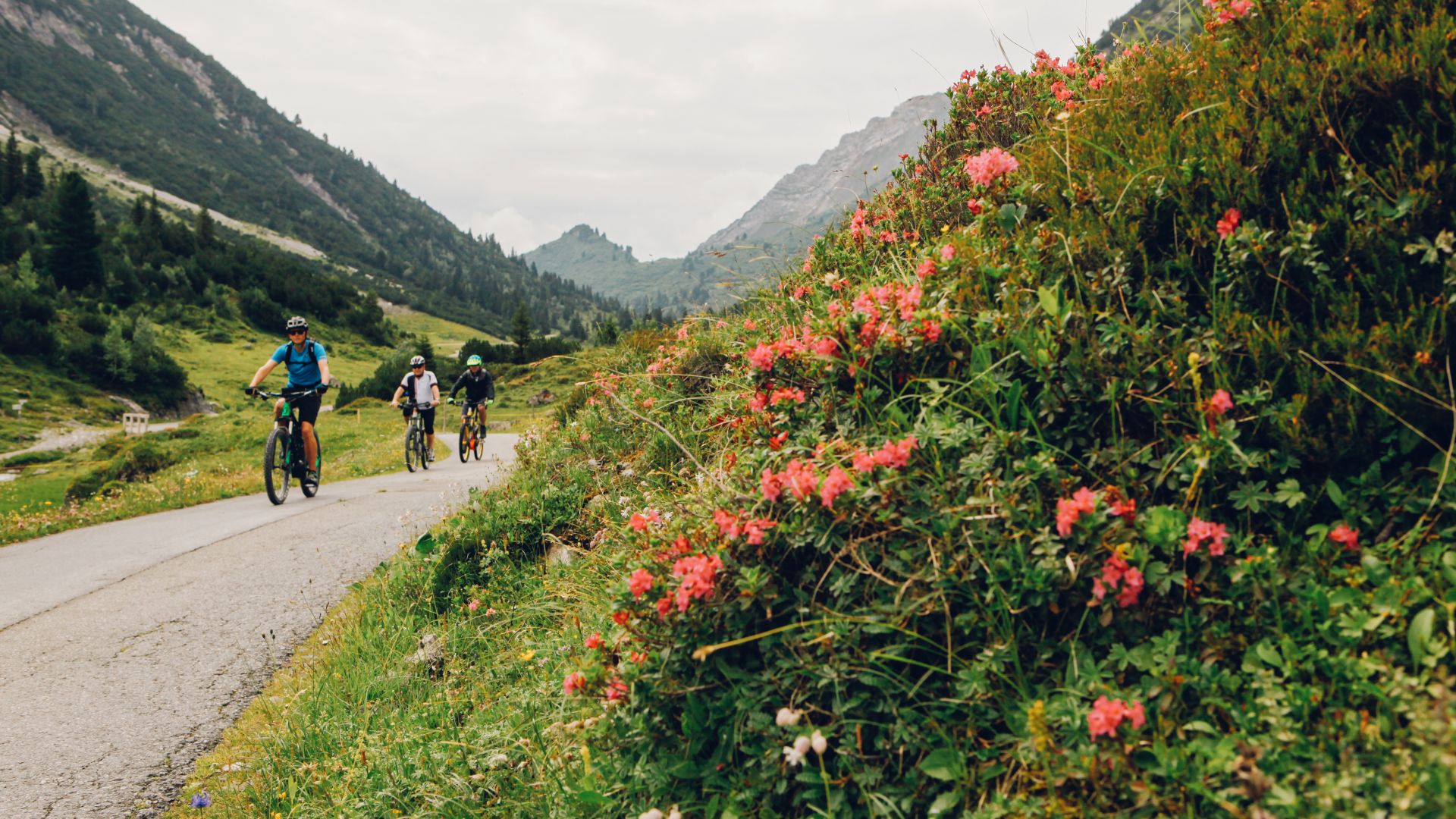 BMW e-bikes with the Lech Card
Special offer for all Lech Card holders: Our partner BMW has provided special BMW e-bikes for Lech Zürs guests! These beautifully designed e-bikes boast a powerful Li-Ion battery that guarantees long-range fun. The BMW e-bikes are equipped with slightly thinner tyres, making them particularly suitable for a trip to the Spullersee or Formarinsee lakes.
Bike & hike on the Arlberg
The combination of mountain biking and hiking has become more and more popular in recent years. Some tours and mountain peaks are only accessible thanks to this pairing, because an e-bike shortens the distance to the starting point of a summit ascent considerably! Lech Zürs am Arlberg has recognised this trend and developed special bike and hike tours for our guests. Those keen to try out this sporty combo can take part in a guided tour with Vinzenz Wingelmayr, which is of course included with the Lech Card.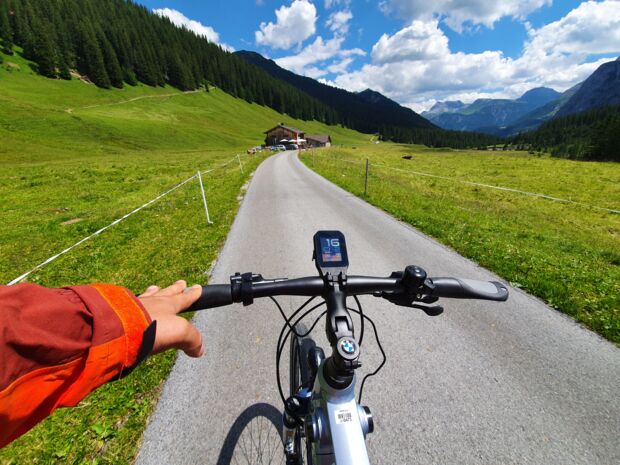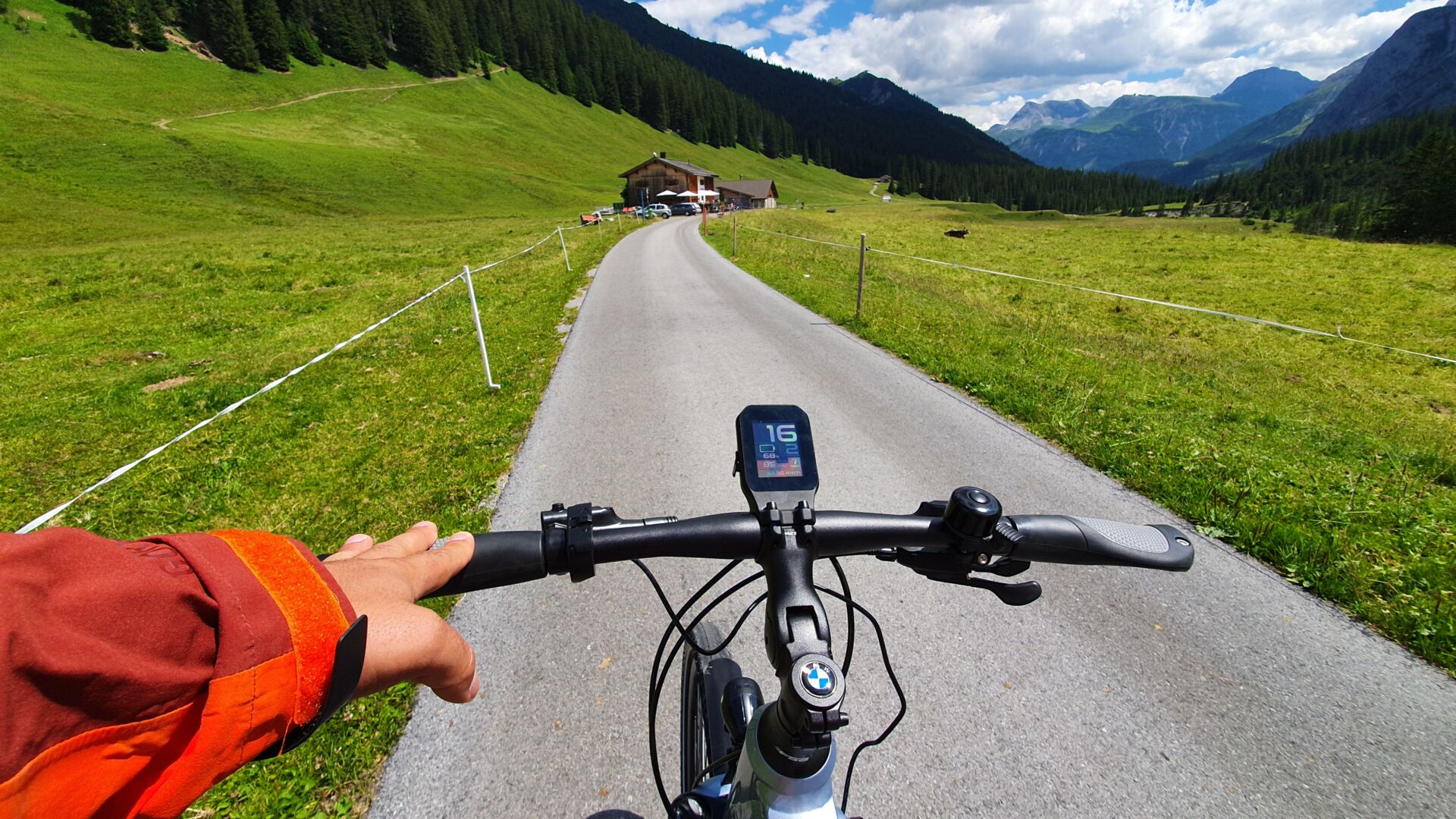 Further summer activities