Perform a figure eight as you enjoy this romantically sporty alternative to skiing
There is something welcoming about ice skating: Learning to skate is relatively quick and easy and clearly most people enjoy it. Just watch as people travel around the ice: lovers come even closer to one another when they skate, families laugh themselves to pieces when they first set foot on the ice and friends offer a helping hand when the ice seem less than forgiving. There's no other word for it, ice skating is simply cool. There's no better place to enjoy ice skating than the Winter Wonderland of Lech Zürs.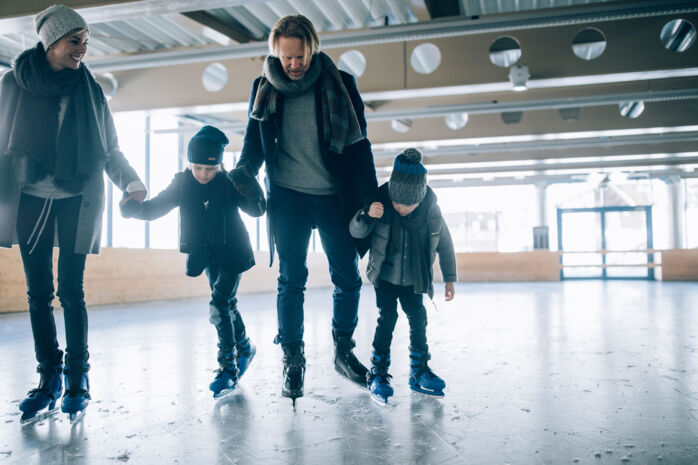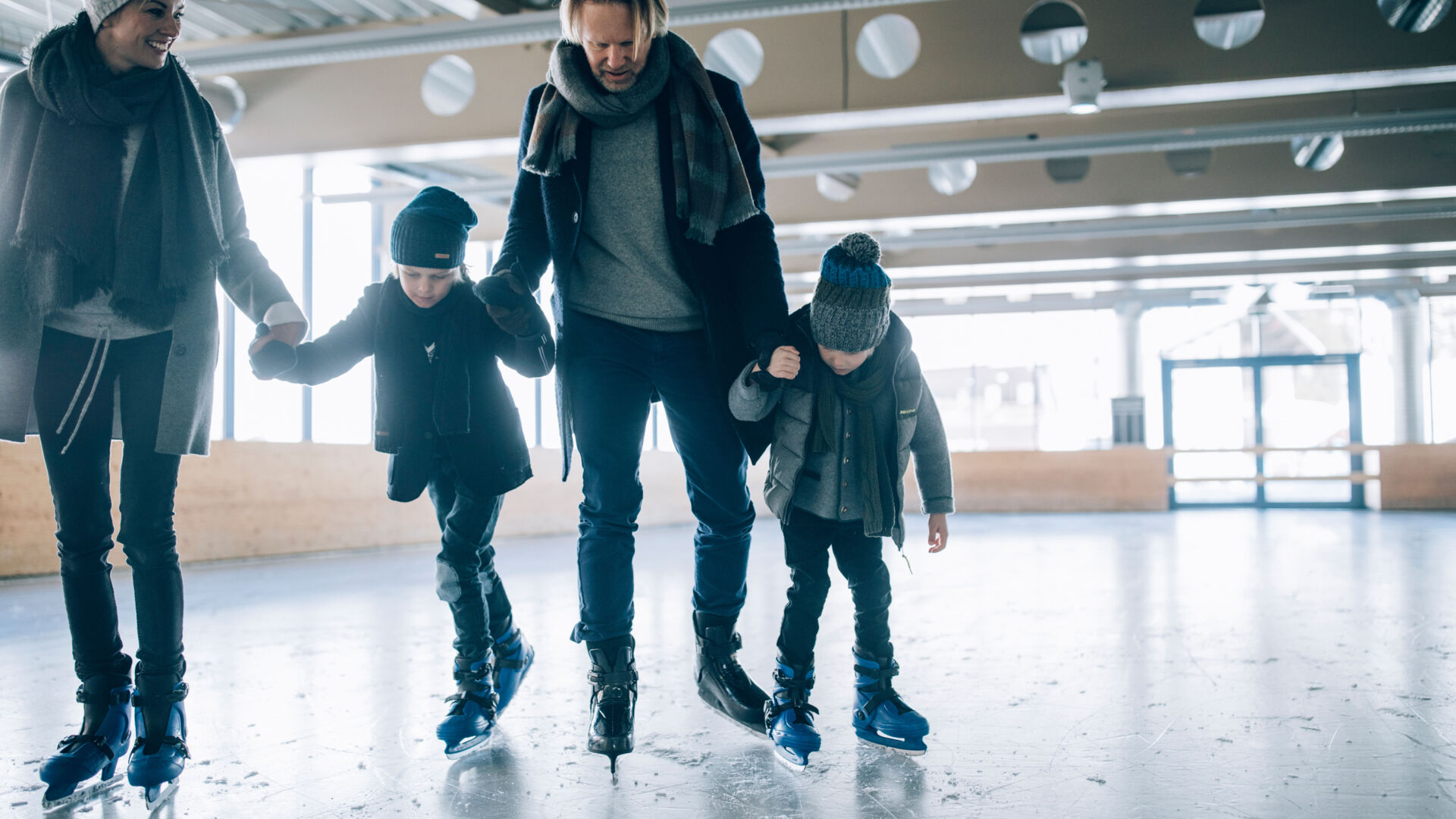 Breathe in the cool mountain air at the open air rink in Zürs
At the natural ice rink in Zürs, enjoy the crisp, fresh winter air to the fullest. The right music and a warming punch in hand make skating even more invigorating.
And if you are in love or still on the lookout, every Wednesday is a chance for romance: You're invited to attend candle light skating beneath the starry sky. Those who have experienced the crisp winter sky at the Arlberg are well aware that candles are just the icing on the cake.
Do you love a bit of friendly competition? Then head over to the natural ice rink in Zürs! Hockey is fun for one and all and you can compete as a team or in various constellations with one goal in mind: fun!
Winter holidays in the Arlberg can be so wondrous and diverse...
Opening times for Zürs ice rink:
Open daily from 3 pm
Closed on Saturdays
Also open outside of opening times upon request
Skates rental:
Euro 4,00 for children up to 15 years
Euro 8,00 for adults
For skate's owners:
Euro 2,00 for children
Euro 4,00 for adults
Contact & Information:
Contact: Sarah Andersson
Phone: +43 (0)680 231 4845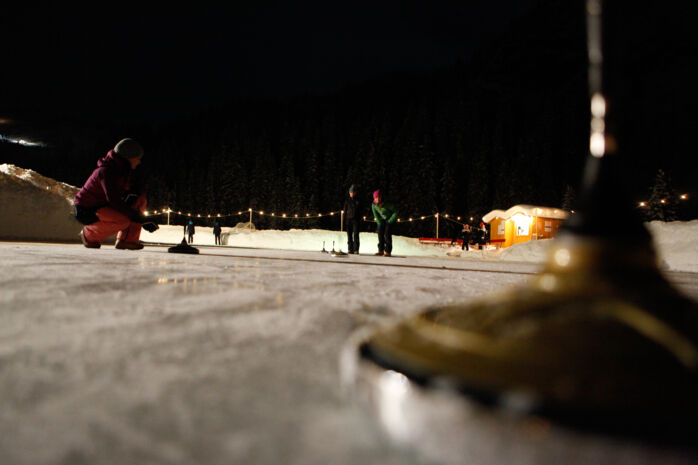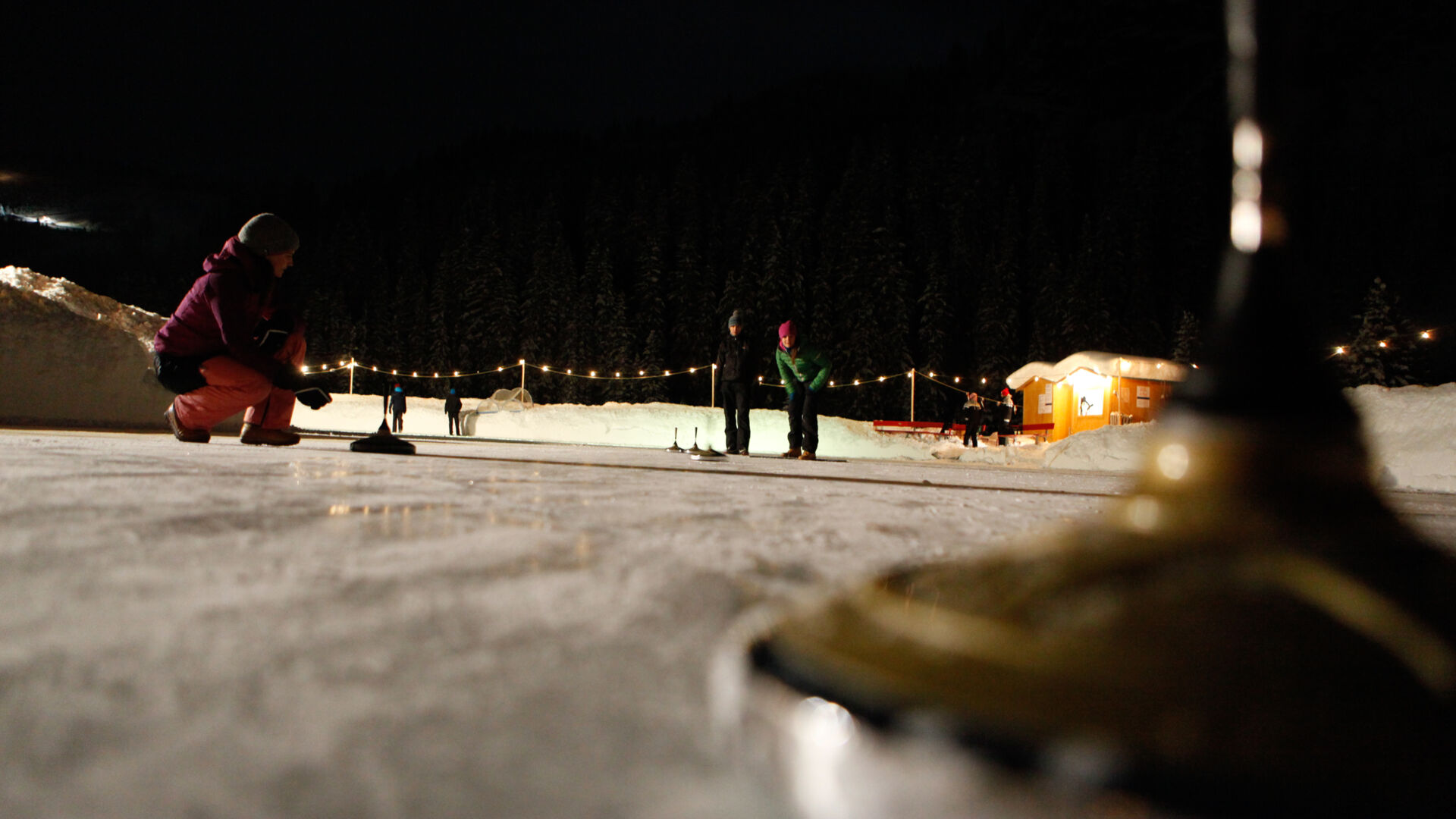 Enjoy a few laps around the Monazabon ice rink regardless of the wind and weather
The natural ice rink in Zürs with its romantic open-air ambiance is not the only rink in town with plenty of action on offer! The Jagdhaus Monzabon is also home to Europe's first and only climate-controlled hotel skating rink. At this extra special 300m² indoor ice rink, you'll be perfectly protected from the elements if it gets stormy out. At the DJ desk, select the right sound to go with the cool action on the ice. For can't-miss competitive action, challenge your friends to a round of ice-stock sport (Bavarian curling).
Indoor ice skating is the perfect diversion for those who enjoy a variety of activities on holiday...
Opening times for Monzabon ice rink:
For ice skating:
Friday to Wednesday, closed on Thursday
Prices for Children up to 12 years:
Euro 2,00 till 03.00 pm
Euro 4,00 from 03.00 pm on
Prices for adults:
Euro 5,00 till 03.00 pm
Euro 8,00 from 03.00 pm on
Skates rental:
Curling
Opening hours for curling:
Monday, Wednesday and Friday from 5 pm to 7 pm
Reservation required
Phone: +43 (0) 5583 2104
Prices:
till 6 persons Euro 30,00 (per hour or part hour)
every additional person Euro 5,00
Families, friends or the romantically inclined: Skating is for everyone!
Impressions from the ice