Pilates
Pilates with Uli Alber
A platform on the Petersboden is the setting for an inspirational journey of a special kind. Uli Alber shows you Pilates. It combines exercises to increase coordination, fitness and concentration. The muscles are relaxed, trained and stretched at the same time using special breathing rhythms. Especially the muscles of the back and abdomen benefit from the holistic training according to Pilates. This corrects incorrect posture and movement patterns and relieves the spine. Mobility is maintained and back pain has no chance.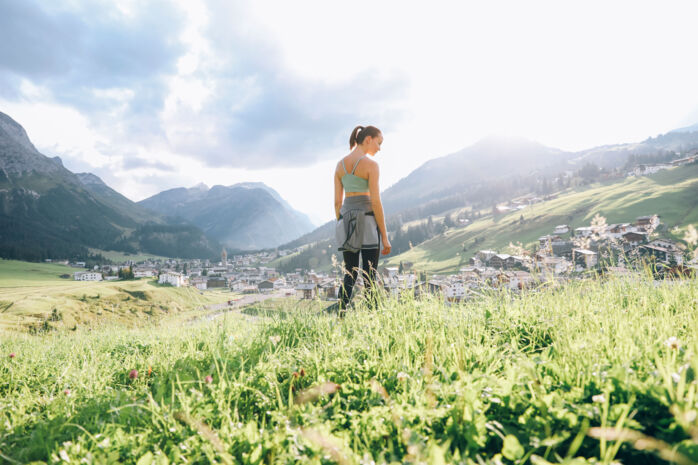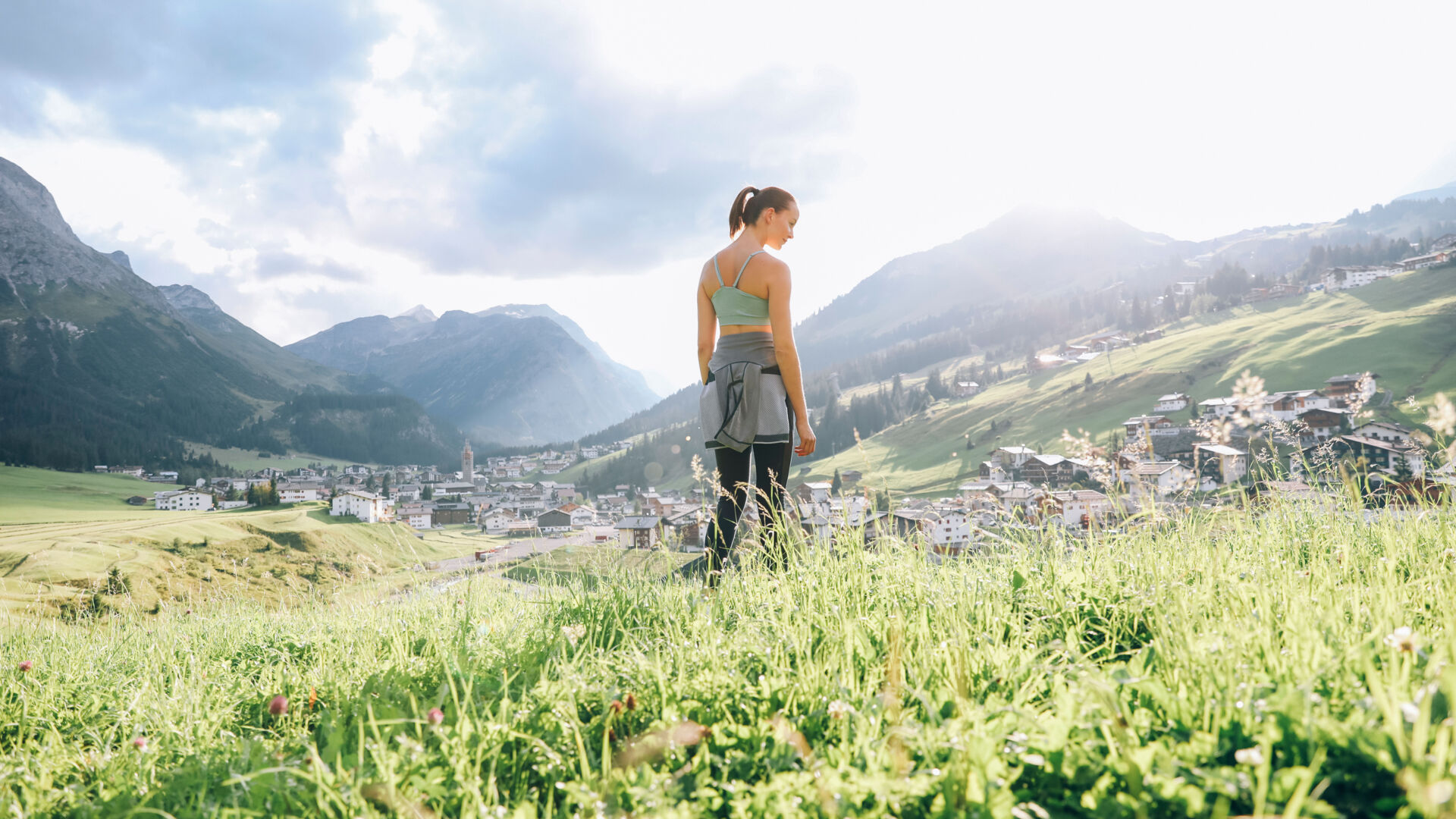 With the Lech Card Pilates on the mountain is included. You enjoy numerous other benefits such as all open summer cable cars, free travel to Zugertal, guided hikes and much more.
Without Lech Card the participation costs 25,- € per person.
Every Tuesday
Fitness mats can be rented at Lech Zürs Tourism
Registration online until 5 p.m. the day before.
We will gladly take care of the registration for you: info@lechzuers.com or
+43 5583 2161 0
This is Uli
What can guests expect from you?
A whole-body workout that is easy on the spinal column, which focuses on the deepest torso muscles and aims to train them, thus ensuring healthy posture.
What is special for you about living in Lech?
The pure nature, the many outdoor sports possibilities, the beautiful townscape, the international audience, the high value of art, the unique skiing area.
What gives you strength?
Exercise in nature
What else do you do in your free time?
Walking with my dog Tio, Pilates, Antara, playing golf, hiking, jogging, Nordic walking.
Skiing, cross-country skiing and snowshoeing in winter.
Your favorite place in Lech Zürs?
Skyspace-Lech
Uli Alber, born 1971 and sports scientist by profession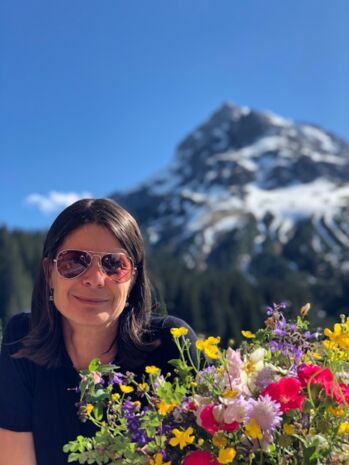 Uli Alber