Historical saw in Zug
It has been a long time since the enormous amounts of water from the Weissbach spring set the paddle wheel of the Zug saw in motion. How long it may have existed here is hard to say. For sure, the saw at the Weissenbach was already noted on old maps from the year 1797. It was inactive for many decades, only to be awakened from its sleep by some young men from Lech in 2018. Come with us on a journey back in time to the year 1850 and see what enormous effort went into a single plank back then.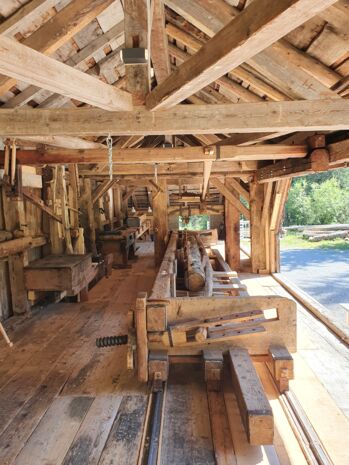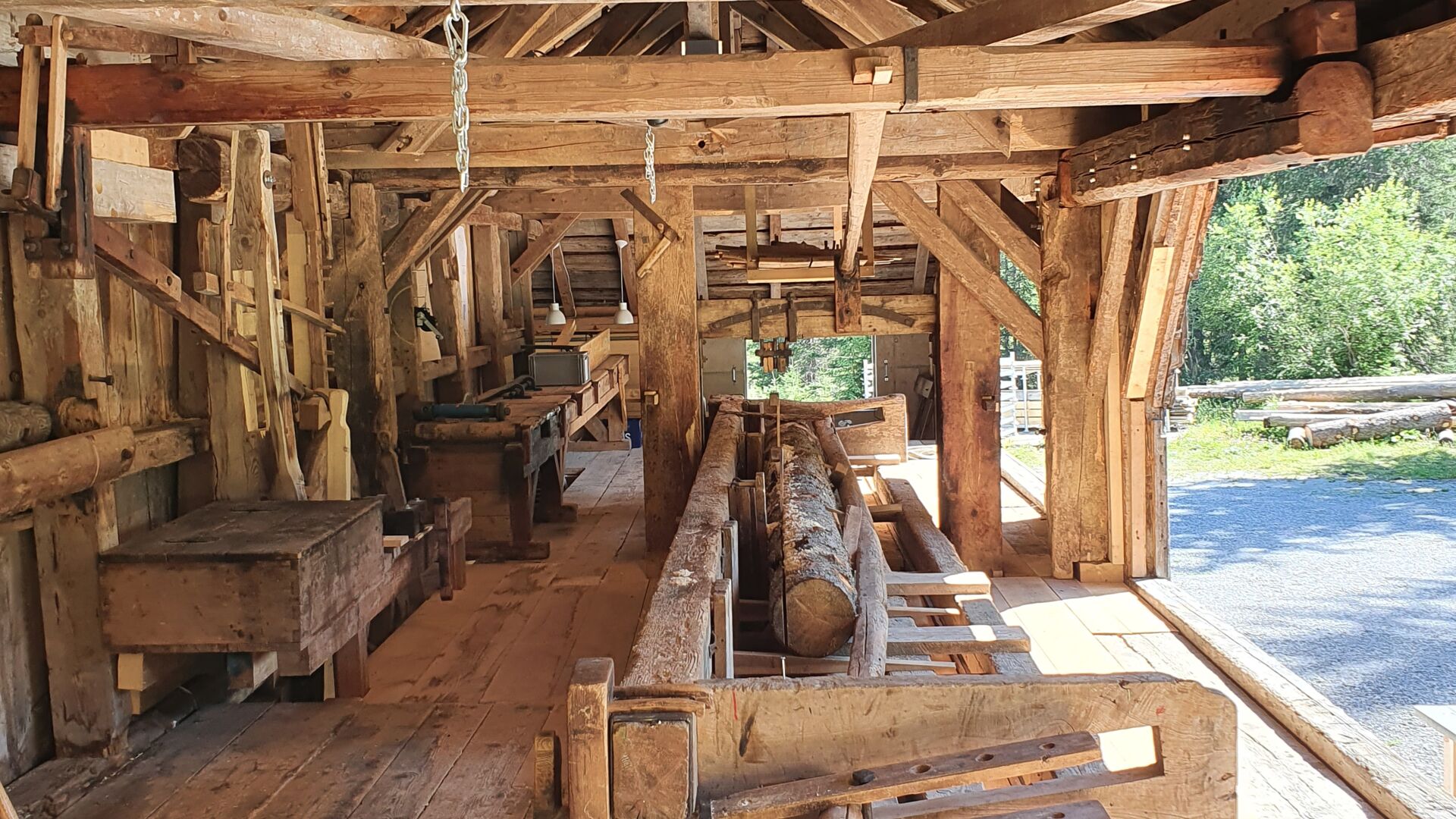 With the Lech Card, participation is included. You enjoy numerous other benefits such as all open summer cable cars, free travel to Zugertal, guided hikes and much more.
Without Lech Card the participation costs 25,- € per person.
Every Thursday
Registration online until 5 p.m. the day before.
We will gladly take care of the registration for you: info@lechzuers.com or
+43 5583 2161 0
Dates
| | | |
| --- | --- | --- |
| Date | Time | Location |
| 07.07.2022 | 15:15 | Rüfiplatz |
| 14.07.2022 | 15:15 | Rüfiplatz |
| 21.07.2022 | 15:00 | Rüfiplatz |
| 28.07.2022 | 15:00 | Rüfiplatz |
| 04.08.2022 | 15:00 | Rüfiplatz |
| 11.08.2022 | 15:00 | Rüfiplatz |
| 18.08.2022 | 15:00 | Rüfiplatz |
| 25.08.2022 | 15:00 | Rüfiplatz |
| 01.09.2022 | 15:00 | Rüfiplatz |
| 08.09.2022 | 15:00 | Rüfiplatz |