Pristine nature in the Arlberg mountains
Special characteristics of animals and plants are highlighted at over 20 stations along this fabulous hiking trail . What is the purpose of an ant colony? Why is the yellow gentian sometimes a bit bitter? Why are some plants especially beneficial to humans? And what on Earth is this Arle and why was the Arlberg named after it? The small, often hidden treasures along the Arlenzauberweg trail are closely examined in an informative and entertaining way.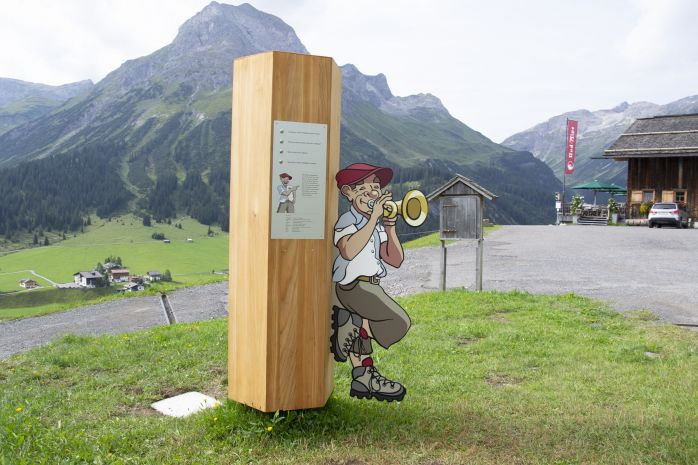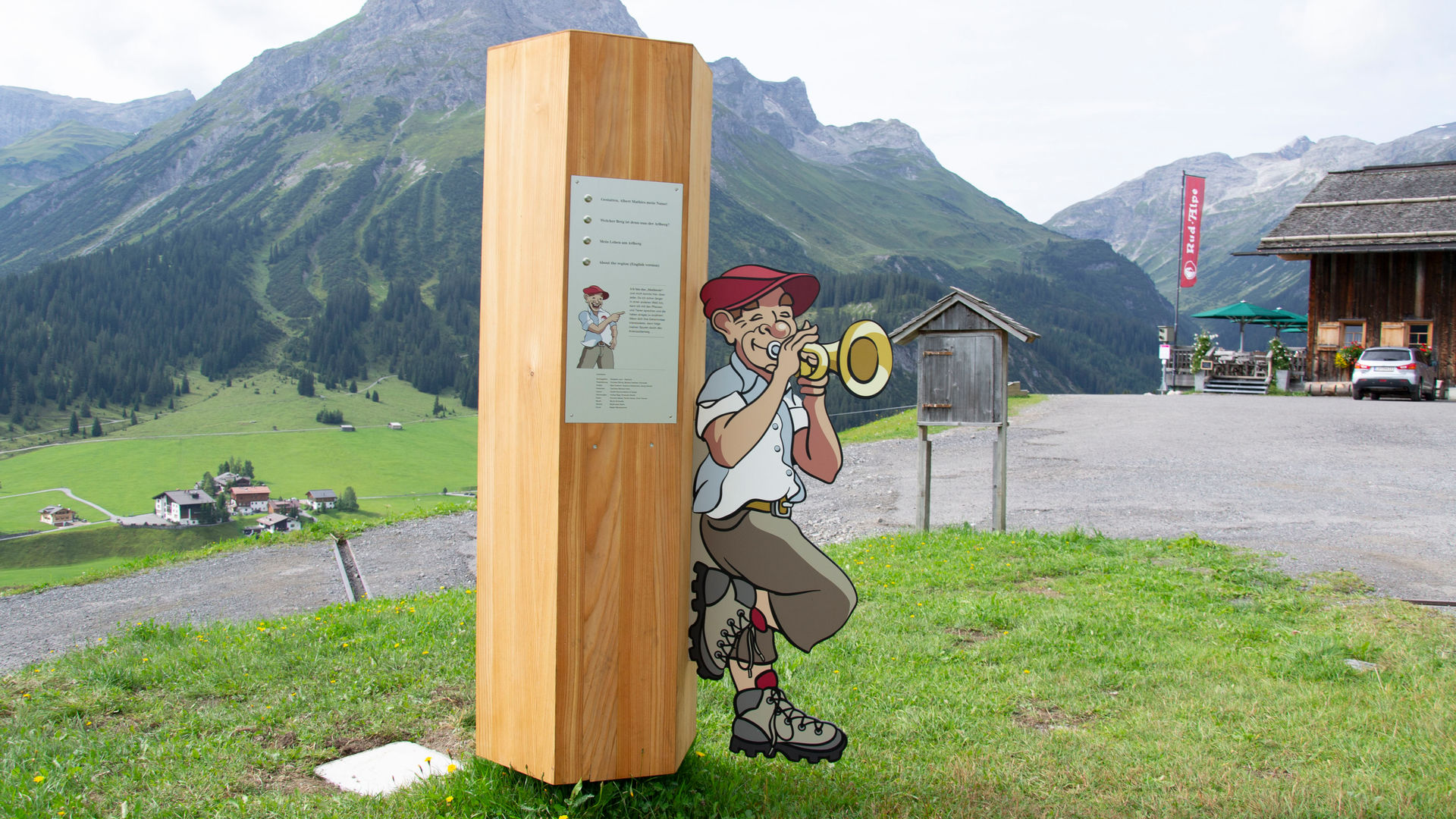 The Arlenzauberweg hiking trail
The Arlenzauberweg trail leads from the mountain station of the Bergbahn Lech-Oberlech cable car via the Libellensee lake past beautiful flowery meadows on the Schlegelkopf mountain to the Rud-Alpe mountain restaurant (or vice versa). There are numerous enchanting treasures for visitors to discover along the way. "Mathiesle," a character based on a true Arlberg original named Albert Mathies who had his second home on the Rud-Alpe in the last century, accompanies families and nature lovers on hikes through his kingdom of Arlen.
Relaxation at the Rud-Alpe mountain restaurant
On the large sun terrace of the Rud-Alpe, Austrian and regional specialities can be enjoyed amidst the jaw dropping scenery and panoramic views of the Lech mountains. After hiking, kids can continue the adventure at the large water playground and tree house, as well as a petting zoo with giant white rabbits, dwarf goats and mini-pigs.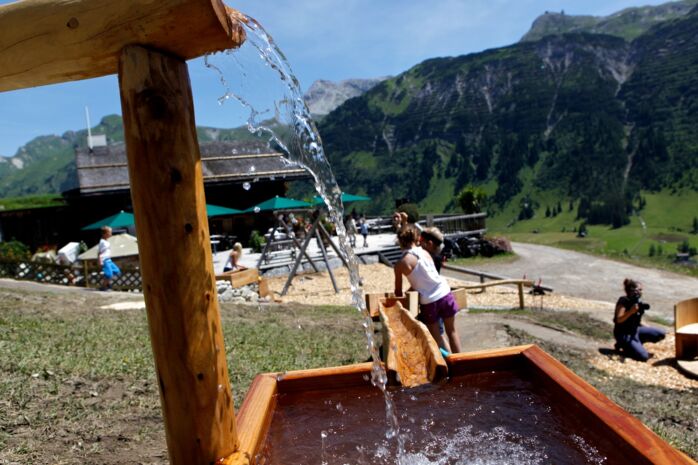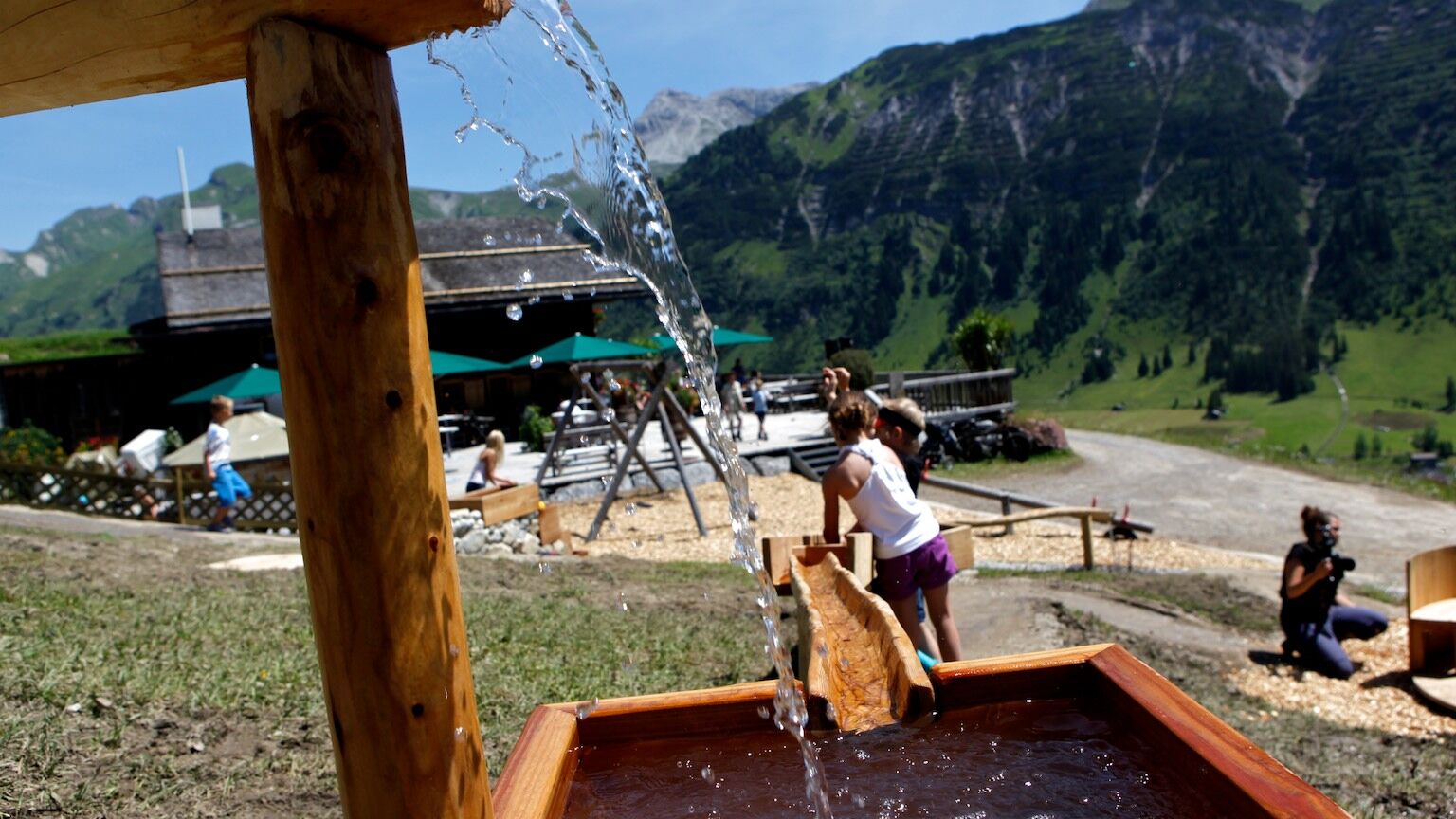 Useful information about the Arlenzauberweg trail
The trail is not suitable for prams. Wagons can be rented from the Bergbahn Lech-Oberlech cable car company (€15.00/day).
Rud-Alpe opening times: open daily from 11 am to 9 pm; closed on Wednesdays
The Bergbahn Oberlech cable car: open daily from 08:30 am - 12 noon and 12:30 - 6 pm
Parking: Schlosskopf daytime car park or the Anger parking garage
Length & level of difficulty:
Approx. 2-km hiking trail. From the mountain station of the Bergbahn Lech-Oberlech cable car, the trail leads comfortably & slightly downhill towards the Rud-Alpe mountain restaurant.
The Arlenzauberweg Trail