Seekopf Nature Mountain
Scenic view over Zürs and the hidden Zürsersee lake
The Seekopfbahn cable car in Zürs, which opened for the first time in summer 2020, opens up countless new opportunities to explore the stunning Alpine nature of the Seekopf mountain.
The Wanderbus (hiking bus) transports guest directly from Lech to Zürs to the valley station of the chair lift. From 2,200m above sea level, enjoy fantastic views of the surrounding mountain peaks such as the
Hasenfluh mountain
Obere Wildgrubenspitze mountain
Omeshorn mountain
Ideal starting point for family-friendly hikes
The Seekopf is also the ideal starting point for the 2nd stage of the Green Ring. Along this thrilling section of trail, pass Taurin's cave and reach the glacier town on the Madloch mountain and Madlochjoch ridge then hike down past the bivouac and Taurin the Giant directly to Zug or Lech.
Hiking around Zürsersee lake and onward via Wiesele to Lech is another gorgeous option.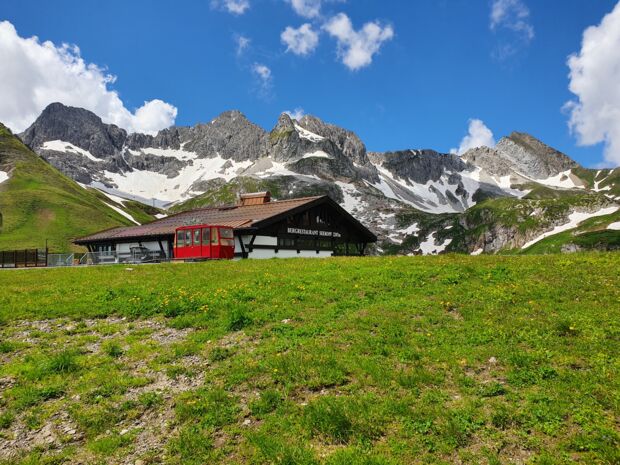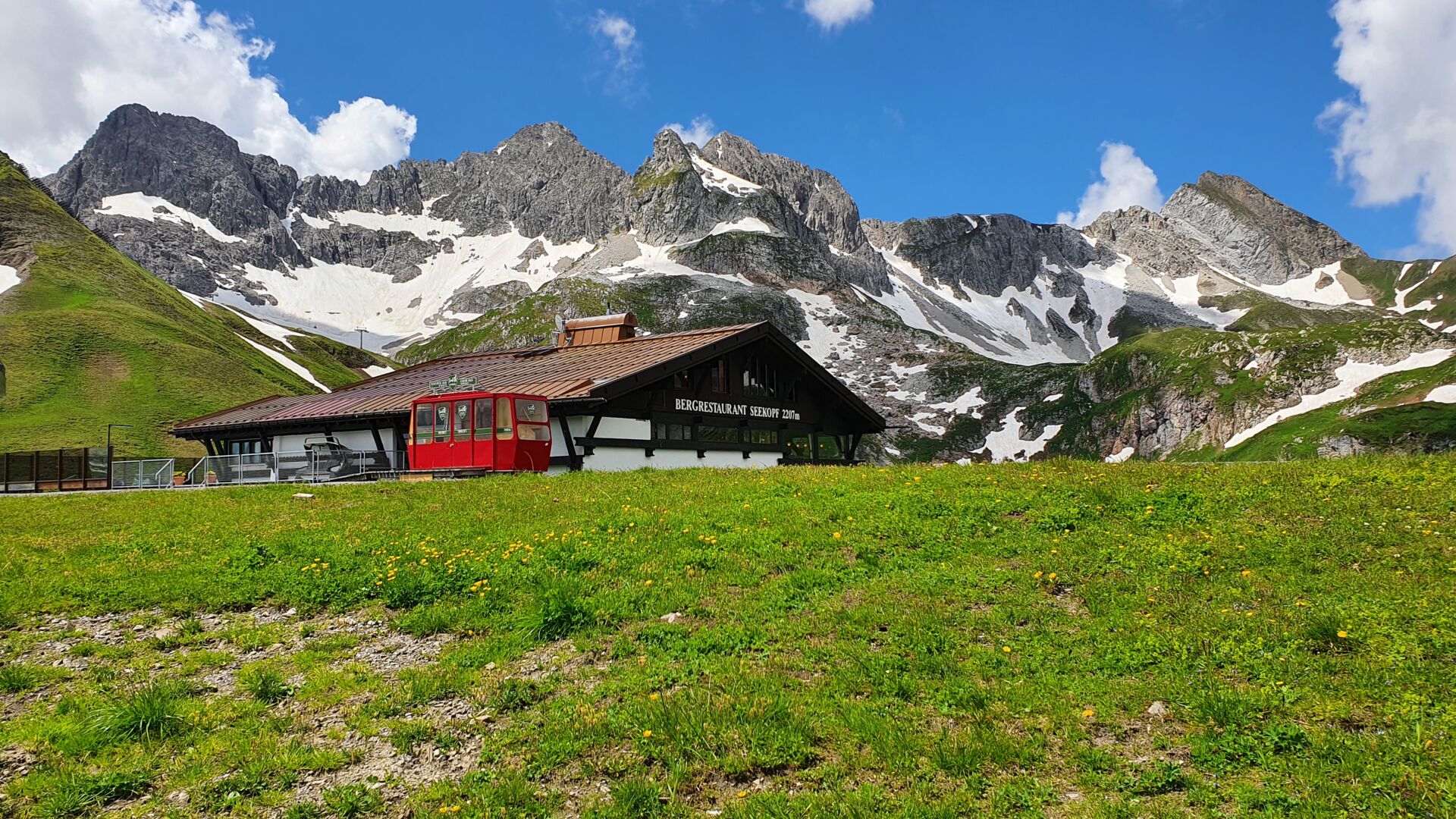 Hike from Seekopf over the Wiesele back to Lech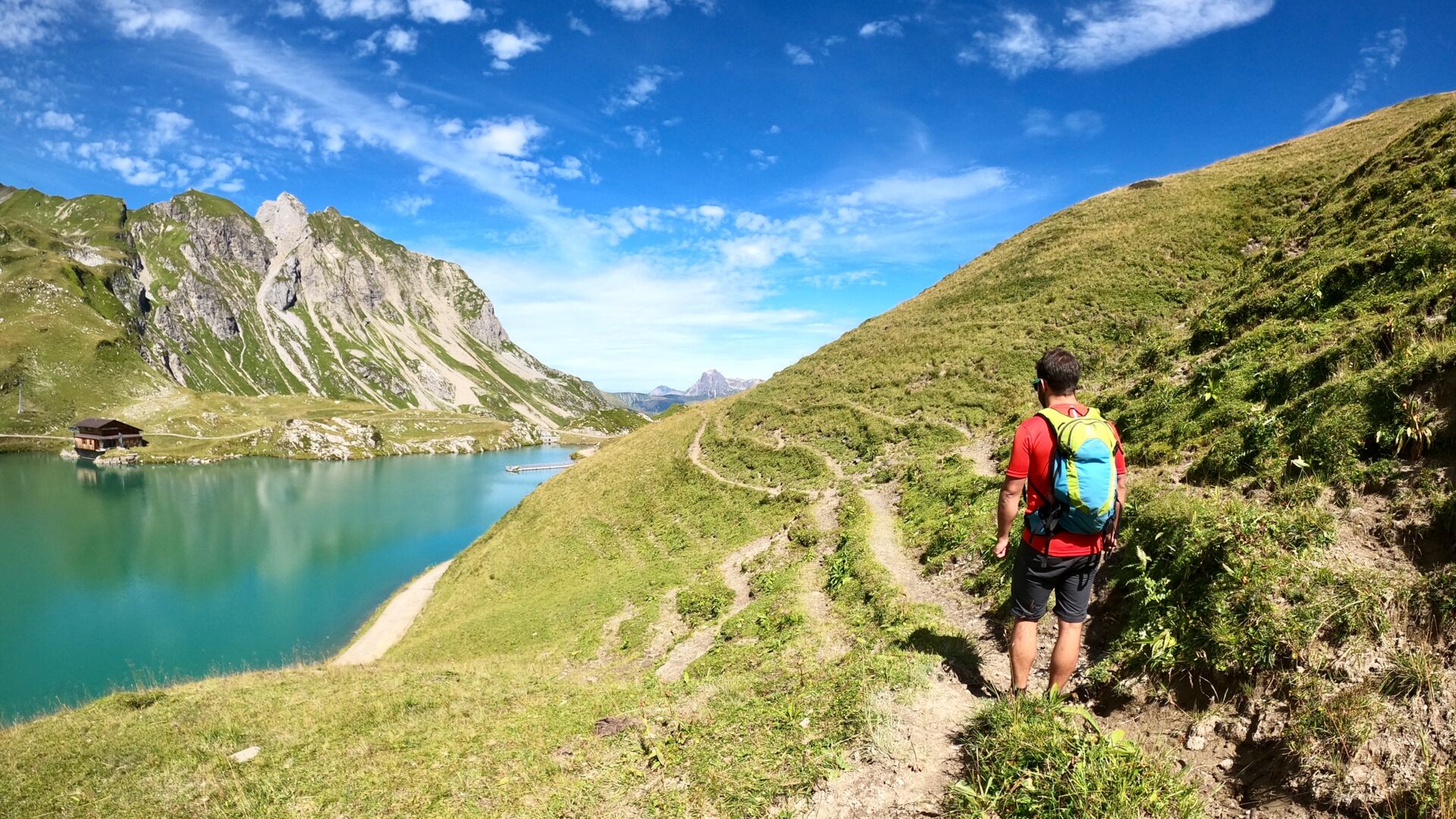 The Seekopf mountain restaurant
The Seekopf mountain restaurant welcomes you with delicious regional specialities. Every Saturday the restaurant serves juicy, crispy suckling pig and every Sunday, they dish up fresh char and trout from the fish pond in Zug. Children will love letting off steam at the playground next door.
With bellies full, why not take a short walk down to the idyllic Zürsersee lake. Its floating wooden jetty invites you to linger amidst the dreamlike mountain scenery. Other activities include fishing, a walk around the lake or a barbecue.
To return back to Zürs, take the Seekopfbahn cable car or the hiking trail. Alternatively, hike to Lech on the Wiesele hiking trail along the Zürsbach stream, which is ideal for families.