Spring in Lech Zürs am Arlberg
Spring in Lech 8th June - 23rd June 2022
Spring in the mountains from 8th June 2022
Lech Zürs will start the spring season in the first few weeks of June. Even though there will still be some residual snow fields here and there, the power of nature is especially strong in June. We're excited to share with you the variety-rich programme we have put together, which will introduce you to springtime in Lech Zürs.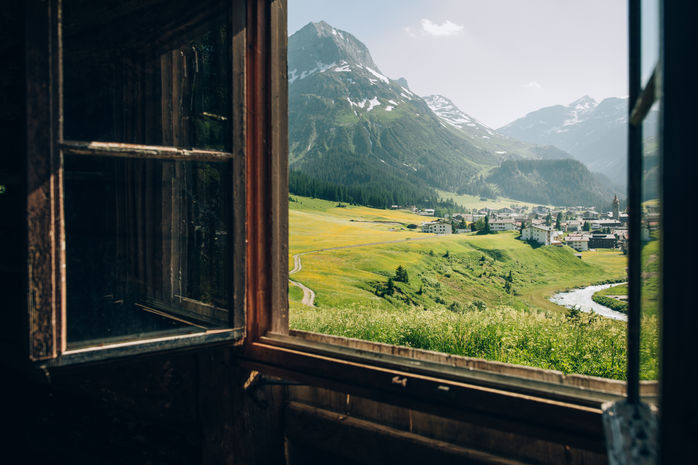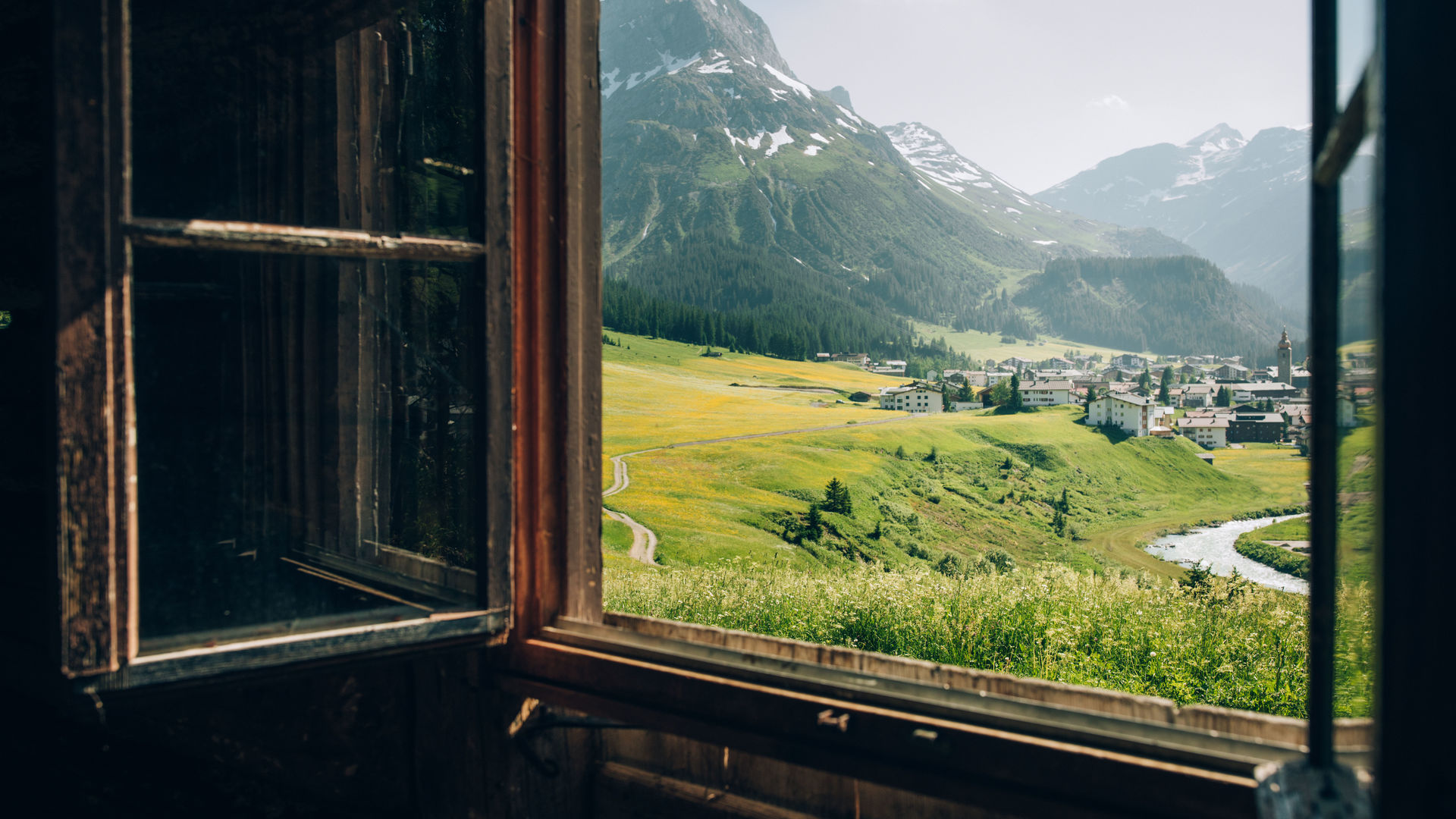 Our offer for spring

08.06. - 23.06.2022 - mountain springtime
Extended mid-season timetable incl. weekends - free in town with bus ticket.
Three trips to the Formarinsee (09:00, 10:20, 15:30) per day - against payment of 20,-€ per passenger.
The driving to the Formarinsee depends on the snow conditions at that time. Changes are expected.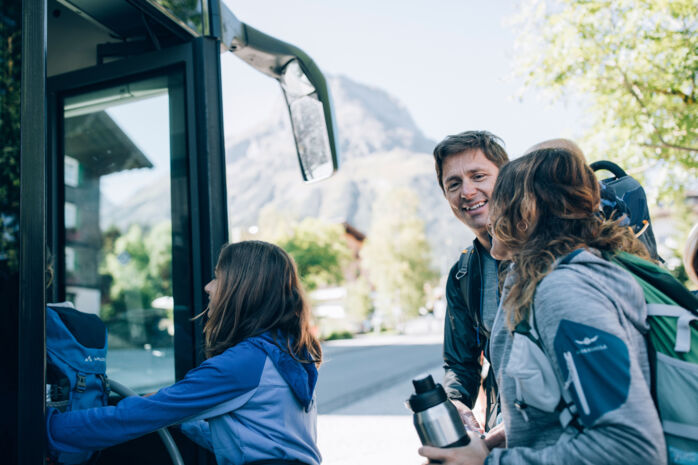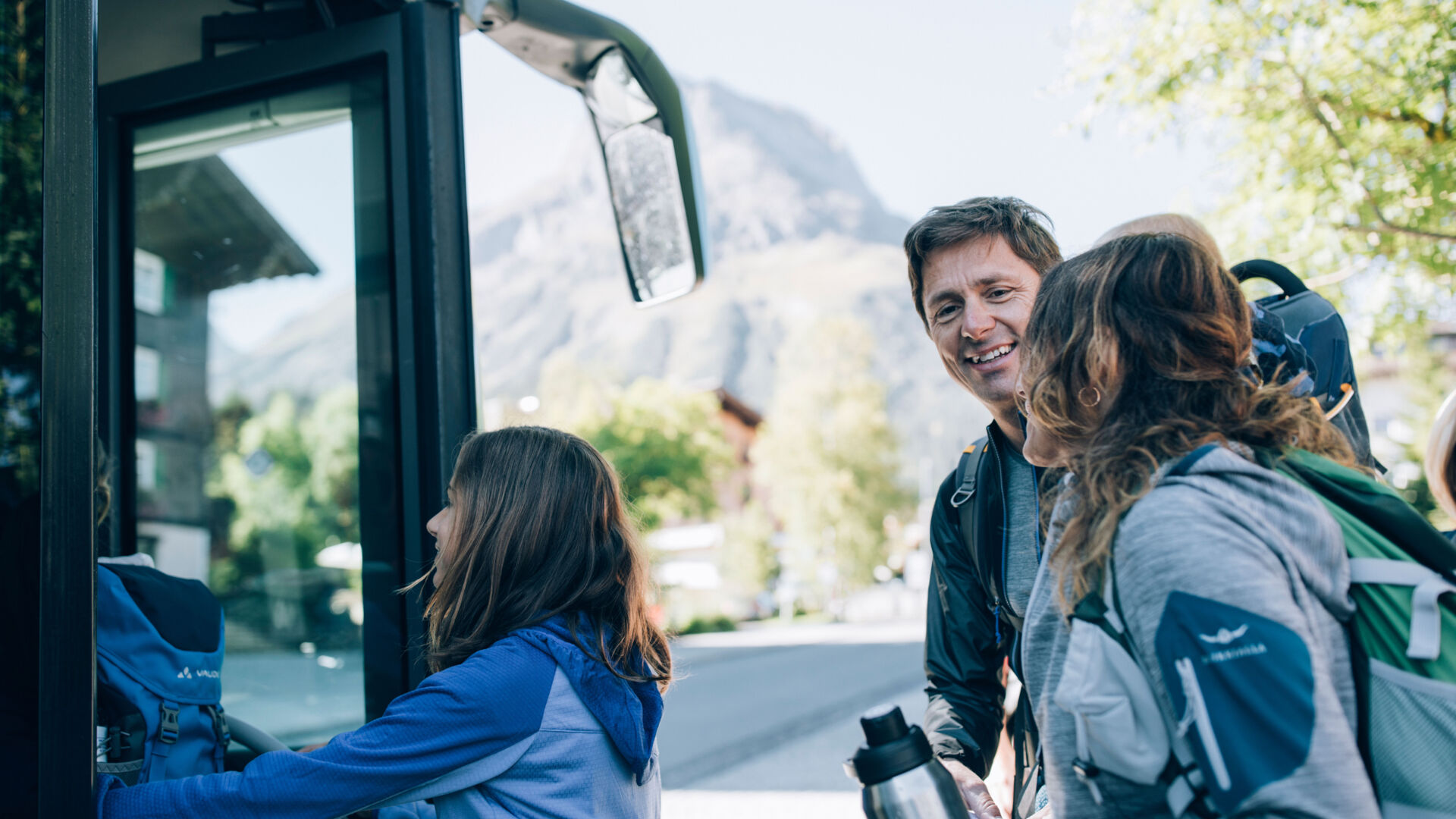 In the mood for an e-bike tour?

At our open sports stores you can easily rent an e-bike and the bike tour can begin!
Intersport Arlberg Schlosskopfbahn

From Mo 13.6.22 to Sun 2.10.22
Daily: 9:00 - 18:00
Sporthaus Lech / House Pfefferkorn

From Mon 13.6.22 to Sun 11.9.22
Daily: 9:00 - 18:00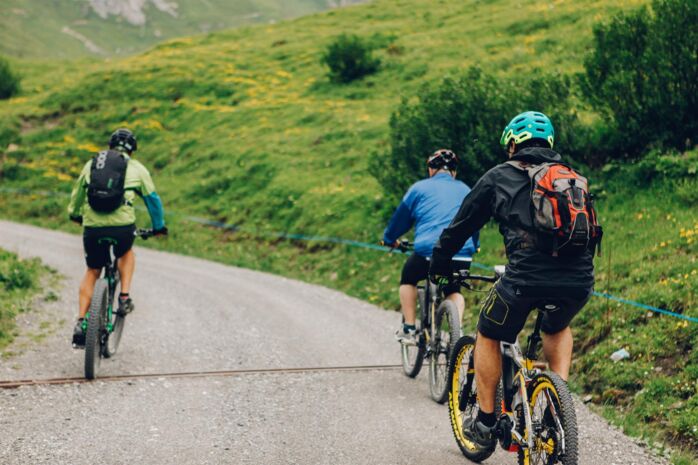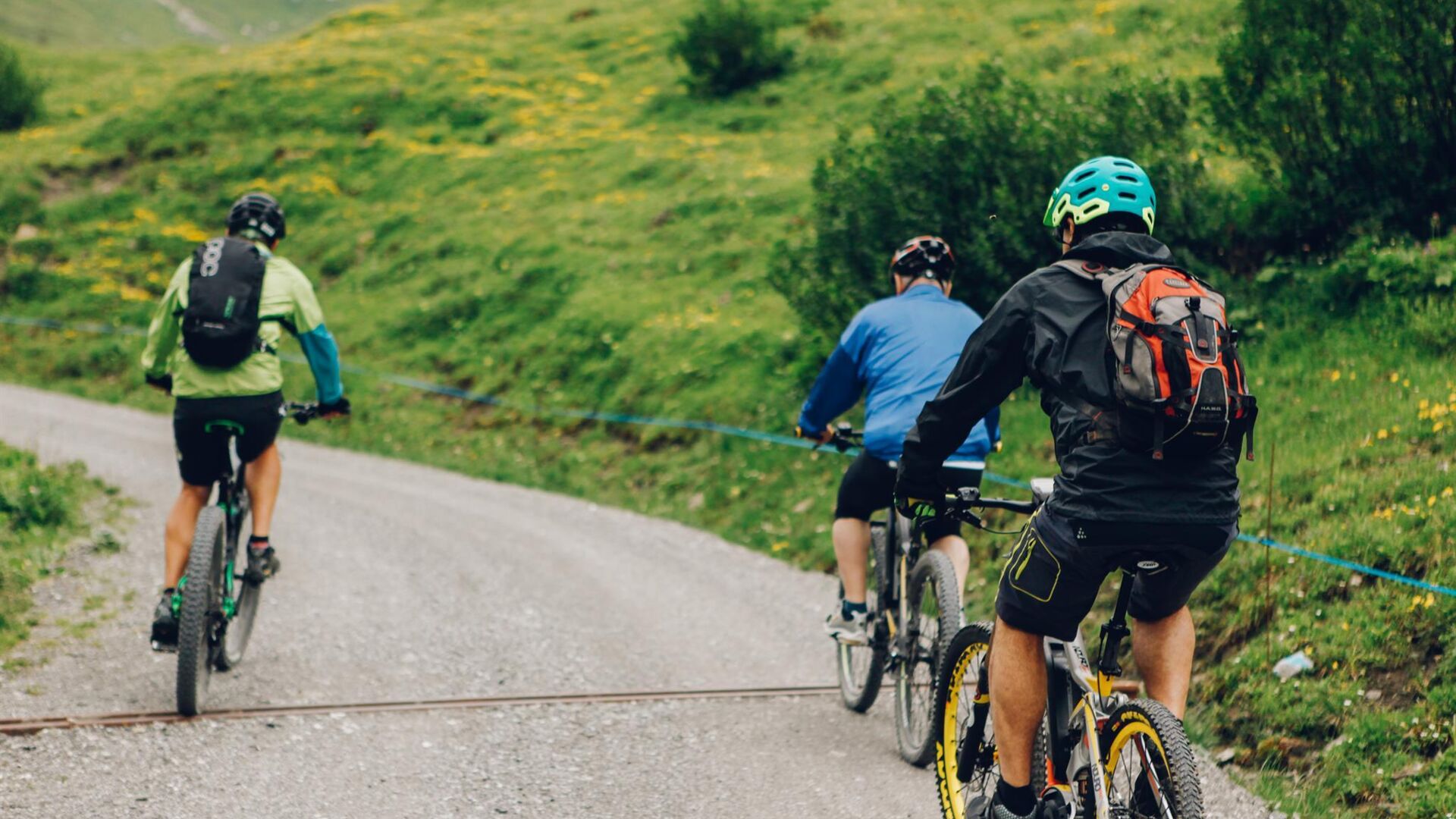 The days are getting longer once again, the sun is becoming stronger, the snow is melting and the first crocuses and other flowers are blossoming in the meadows. In other words, spring is here. This season is a great opportunity to experience and enjoy Lech Zürs am Arlberg in a particularly intense way, whether hiking along the Lechweg trail or taking a short walk in Oberlech to the Skyspace Lech. The tranquillity of this place is particularly palpable as you consciously breathe in the fresh spring air and recharge your batteries in the Lech mountains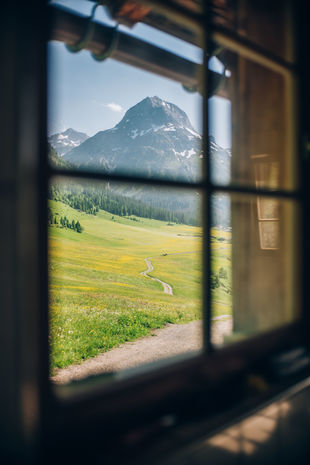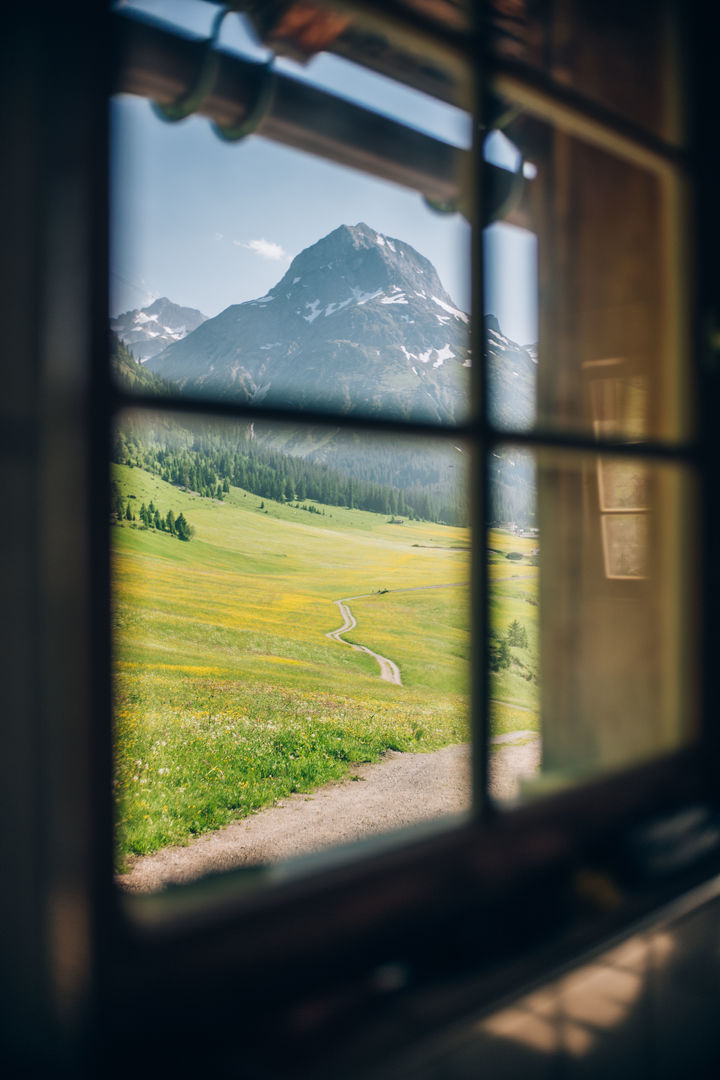 Soon it will be time for the first hike!
In spring, nature unfolds its special diversity. Thanks to the power of the sun, the colourful Alpine flowers sprout up from the earth. Full of inspiration, it's time to start planning the first hikes. It is important, of course, to adapt to any aspirations to the current circumstances. This time of year, there is often still a lot of snow on the mountains and in hollows. South-facing slopes and hikes below 2,000 metres altitude are therefore preferable.
Der Lechweg trail
The Lechweg is one of the most popular hiking trails in Austria. In fact, many guests can hardly wait for the trail to open. The first stage stretches over 14 km from the start at the Formarinsee lake through the Zugertal valley to Lech. Please inform yourself in advance whether the 1st stage is already safe to hike. Our team will be happy to answer any questions you may have.
The most important tips for hiking in spring
Watch out for any residual snow fields.
Especially on north-facing slopes, in gullies and hollows, old snow is to be expected until well into July. Hiking poles are ideal for keeping good balance.

Open trails
Please inform yourself about the open hiking trails before you start your hike. Roadblocks are there for a reason and must be observed!

Mountain hut opening times
Stopping in for refreshment at a mountain hut is part and parcel of any great hike. Note: Not all huts are already open from 8 June. Please also inform yourself about hut openings in advance.

Temperature differences
There are large temperature differences not only between day and night, but also between sunny and shady sides of the mountain.

When in doubt, hiking on the south side is always better.
Due to longer exposure to sunshine, these southerly slopes are often free of snow earlier. Note: In the forest, the snow also lasts longer due to the shade.

Make a leisurely start
At the beginning of the hiking season, it is advisable to do shorter tours with not too many meters of ascent and descent, so that the body gets used to the exertion once again.

Respect for nature
There is one general rule that should always be followed: nature is to be treated with respect. Wild and grazing animals should not be disturbed. Flowers are most beautiful when they are allowed to grow in nature and are not picked.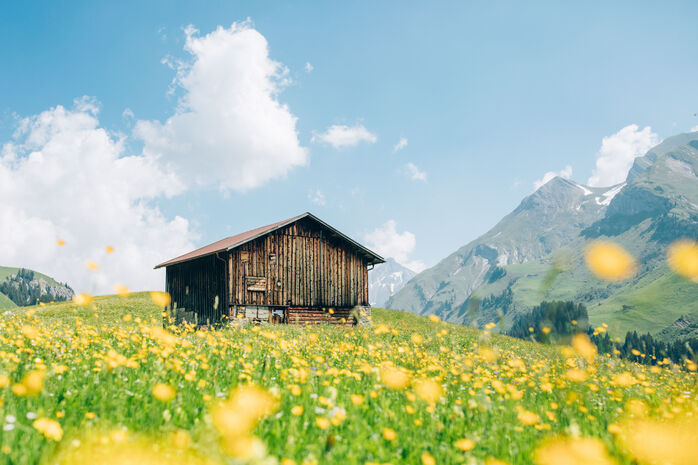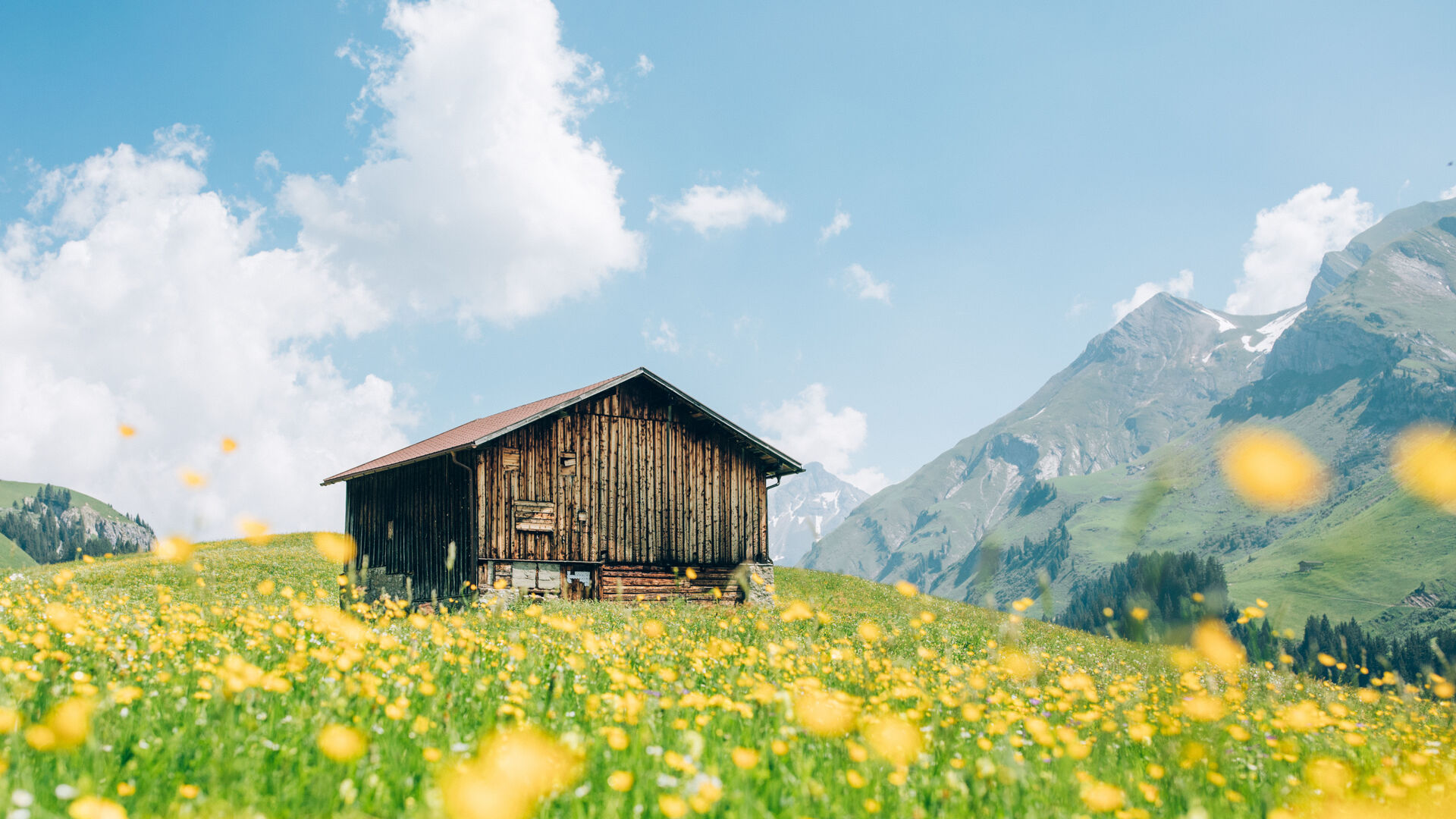 E-bike to the Spullersee lake
There are some really excellent tour options by bicycle in early summer. In particular, the e-bike tour to the Spullersee or Formarinsee lakes are very popular. The highlight of the tour is a view of the lakes, which are often still covered with ice in spring.