Cross-country skiing in the beautiful Zug Valley
The snow-covered, quiet valley is perfect for cross-country skiing
Weekend Fun
It is Sunday morning and still quite cloudy outside. However, a short moment later, when almost all the clouds in the sky are disappearing and the sun is coming out, we decide to go cross-country skiing in the Zug valley. So we grab our cross-country skiing equipment, including skis, boots and poles, put on a thin jacket and set off on the cross-country ski run. When we arrive at the bottom of the Zug cable car, we already strap on our skis. Then we set off in the direction towards the Zug valley. The cross-country ski run leads past the fishing pond, which is a popular destination in summer. Afterwards, we continue across the golf course and past the Zug biomass heating plant. This supplies all households in Zug with district heating.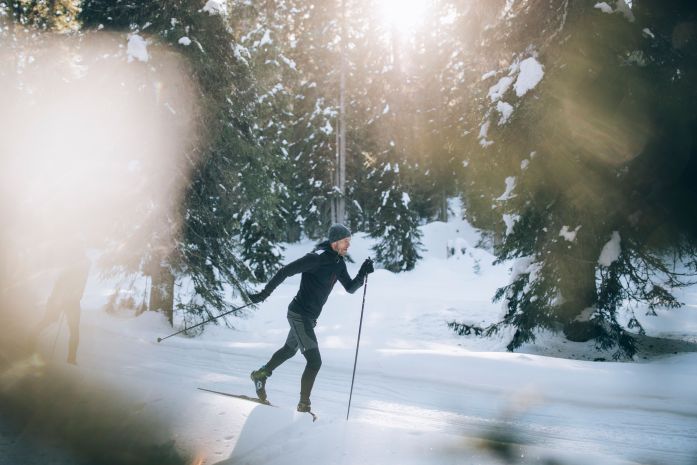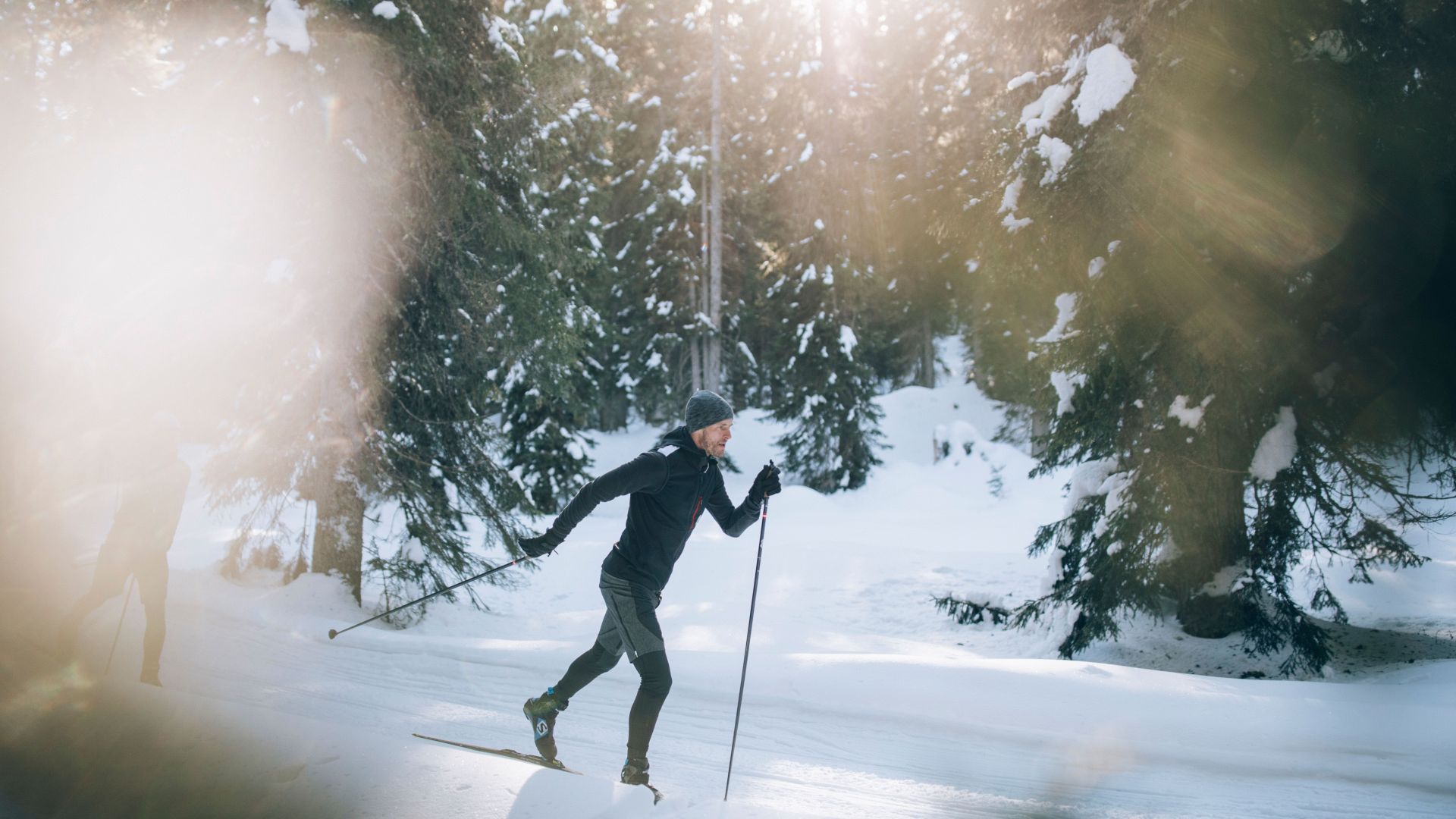 On the cross-country ski run there is quite a lot going on today, at such a dreamlike, already warm and sunny day. There are not only classic cross-country skiers, but also many with the skating skis. Further and further we go, on the riverside of the Lech, into the romantic valley. Past the Zug sawmill, the trail leads through snowy forests and the Markbach canyon to the Gasthaus Älpele. We take a short break there and enjoy a cool apple juice on the sun terrace. We soak up a few more rays of sunshine before we head further into the Zug valley. Passing the Rhomberg Hut, we glide on our skis to Alpe Tannleger. Then the trail makes a generous loop and leads back towards the Älpele.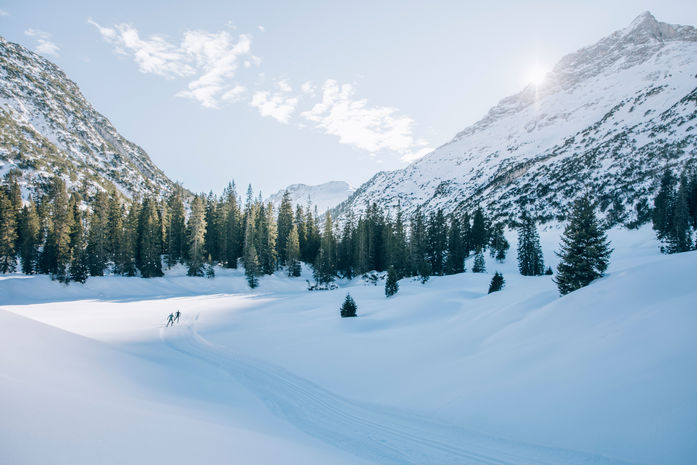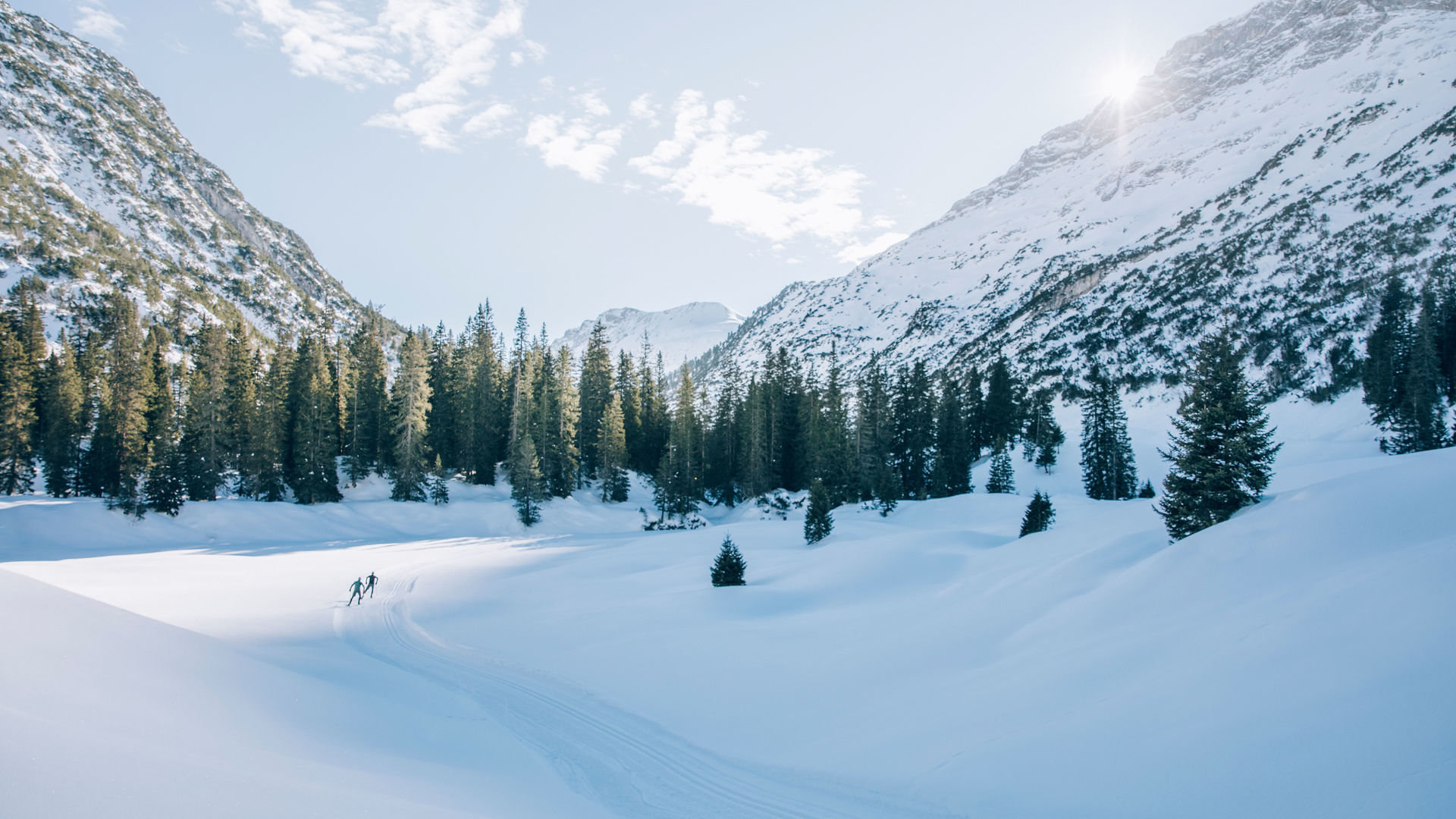 Surrounded by a dreamlike mountain scenery and the sound of the rushing river, we return to the Rhomberg Hut, where we decide to take the Spullerwald trail. This part of our tour is particularly beautiful. After a short ascent, it is mostly downhill until we cross the bridge at Zuger Säge level and then take the regular route back towards Zug. Shortly afterwards we are already back at the starting point at the Zuger Bergbahn, totally excited about the beautiful cross-country skiing circuit.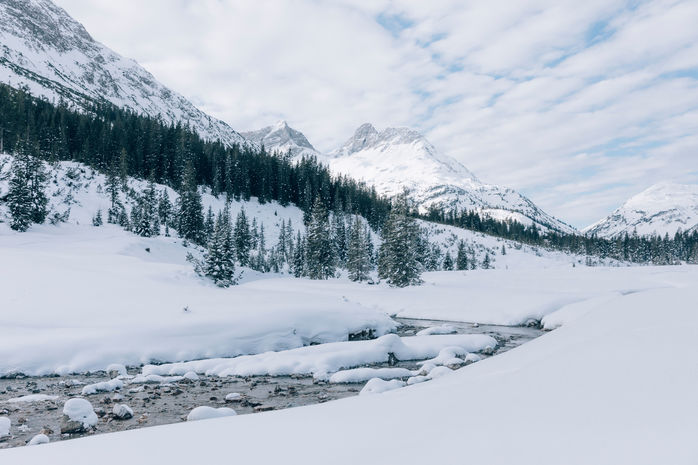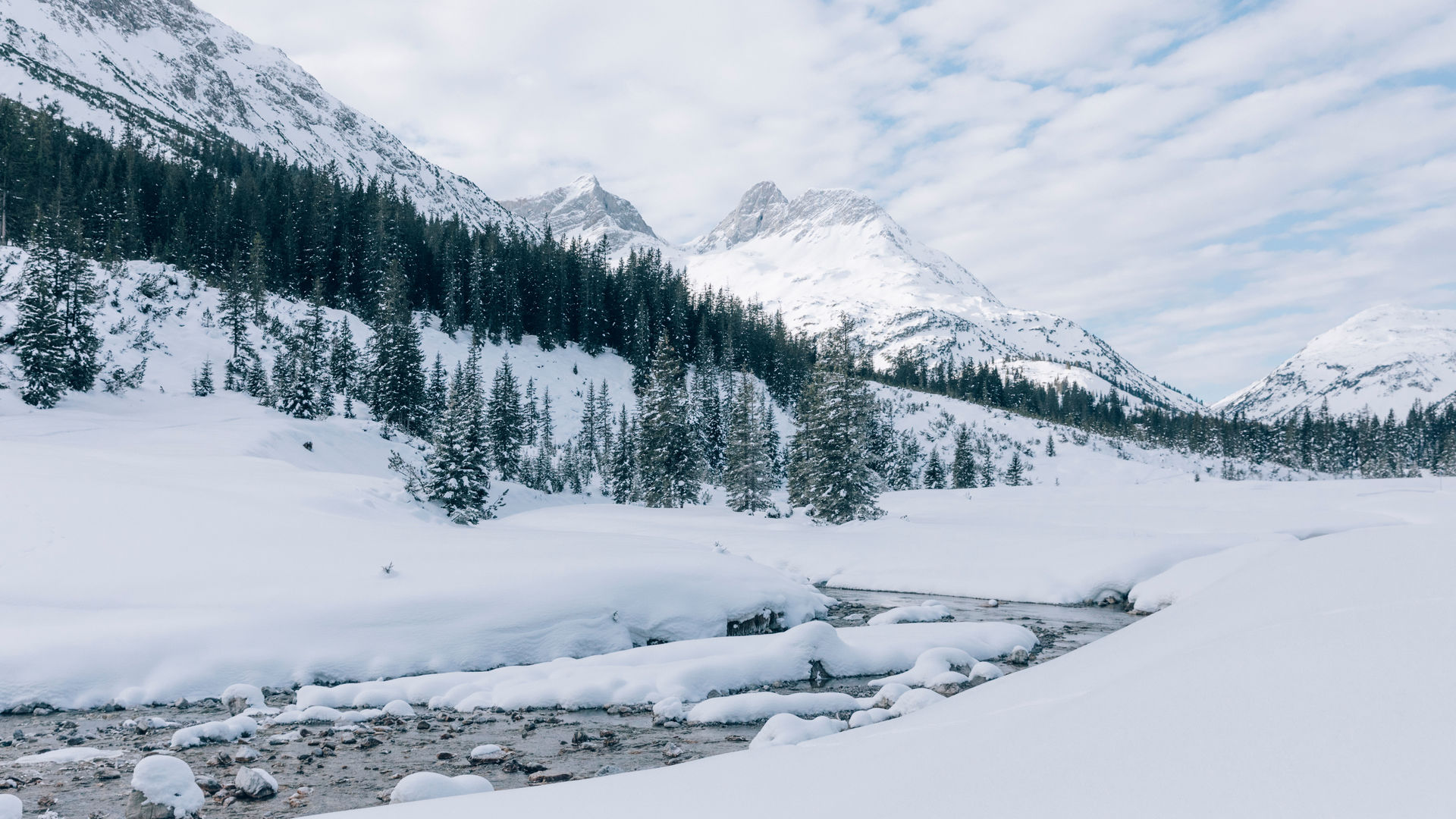 New Love
This loop into the Zug valley itself has totally convinced us of cross-country skiing. You can enjoy the fresh mountain air, clear your head and enjoy the beautiful nature and scenery of the Zug valley along the river Lech.