Dear Ladies and Gentlemen,
due to construction work at the mountain station of the Zuger Bergbahn, the first section of the 3rd stage of the Green Ring - from Zug via Sagenwald to Balmalp - is not passable this summer!
This section of the 3rd stage can only be mastered via the alternative route Zugertobel - Kriegeralpe.
The Sagenwald is in principle accessible from Zug to the "cross", however, there may be temporary closures or obstructions due to the construction work.
These will be communicated in due time. Current information can also be found on our website.
The Green Ring
Stroll, discover & marvel: Those who hike through the Green Ring's mountain world, should be prepared to encounter some odd sights along the way: cheeky mythical creatures standing in the middle of the landscape, mighty Taurin the Giant enthroned atop the Stierlochkopf mountain, or mysterious scribblings in the magical forest of legends. Rooted in nature, tradition and a healthy sense of imagination, the Green Ring opens up a detail-rich world of legends to hikers.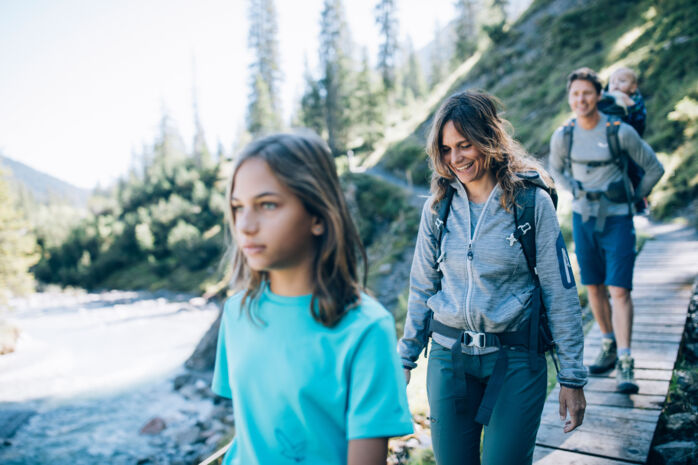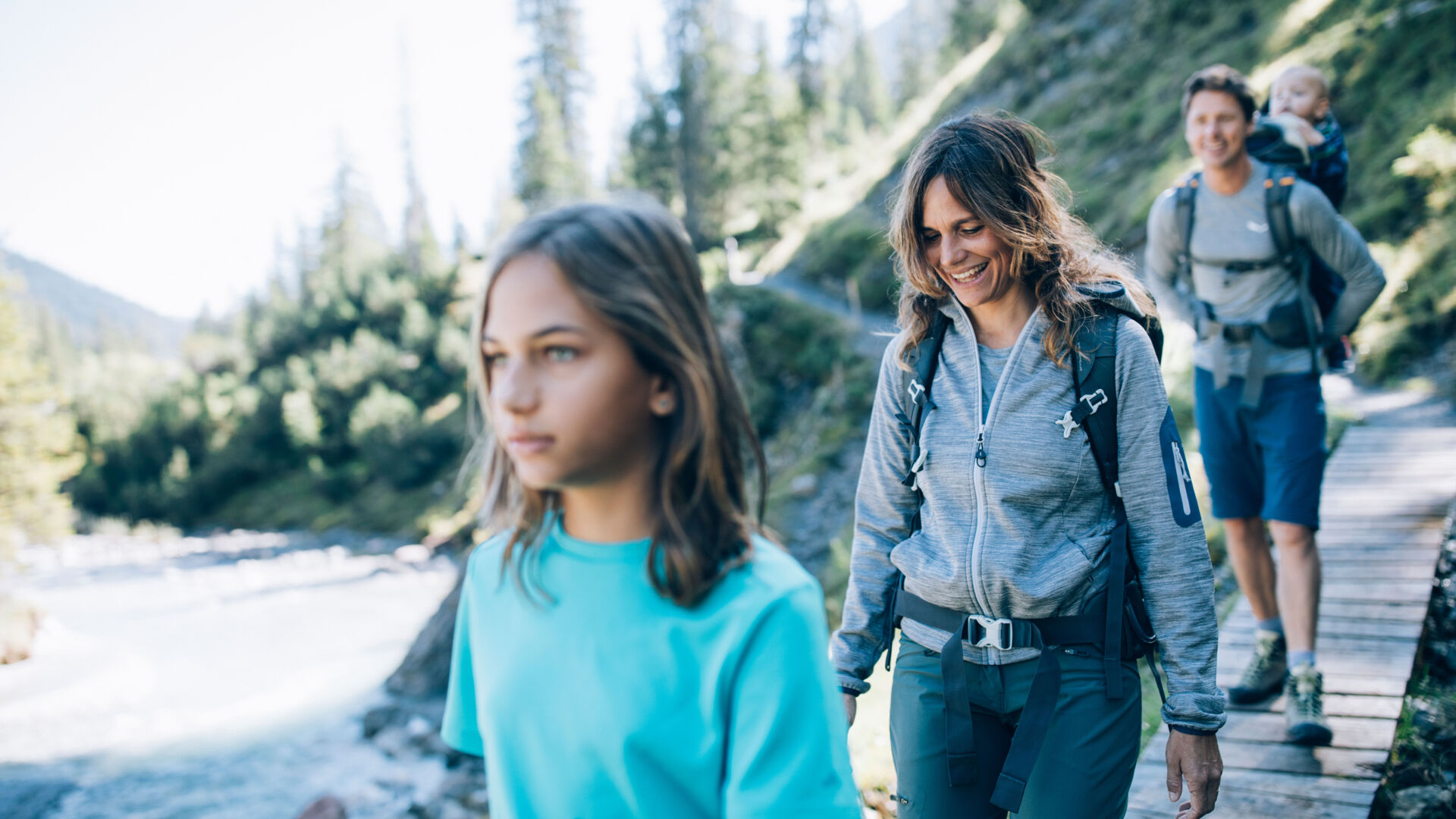 That is the Green Ring
28,5
kilometers
The whole distance of the hiking trail
3
stages
You can hike along at three stages
35
legends
Along the hiking trail, you can find 35 hidden legends
What's that you say? A Samurai on the Kriegerhorn!
The hiking trail around Lech Zürs leads over mountain ridges, through valleys and past mountain lakes and rushing rivers. There's so much to discover along the way: mythical creatures and their legendary tales, fascinating stories and artistic installations - all specially developed for the Green Ring and brought to life with artistry and attention to detail. All you need to access this world of legends is time and a sense of adventure!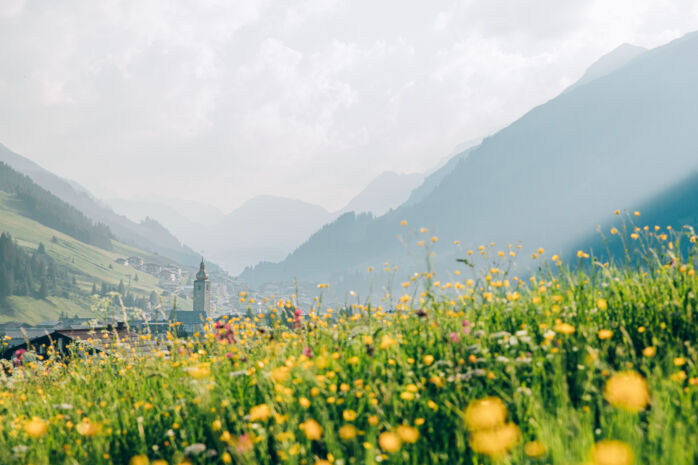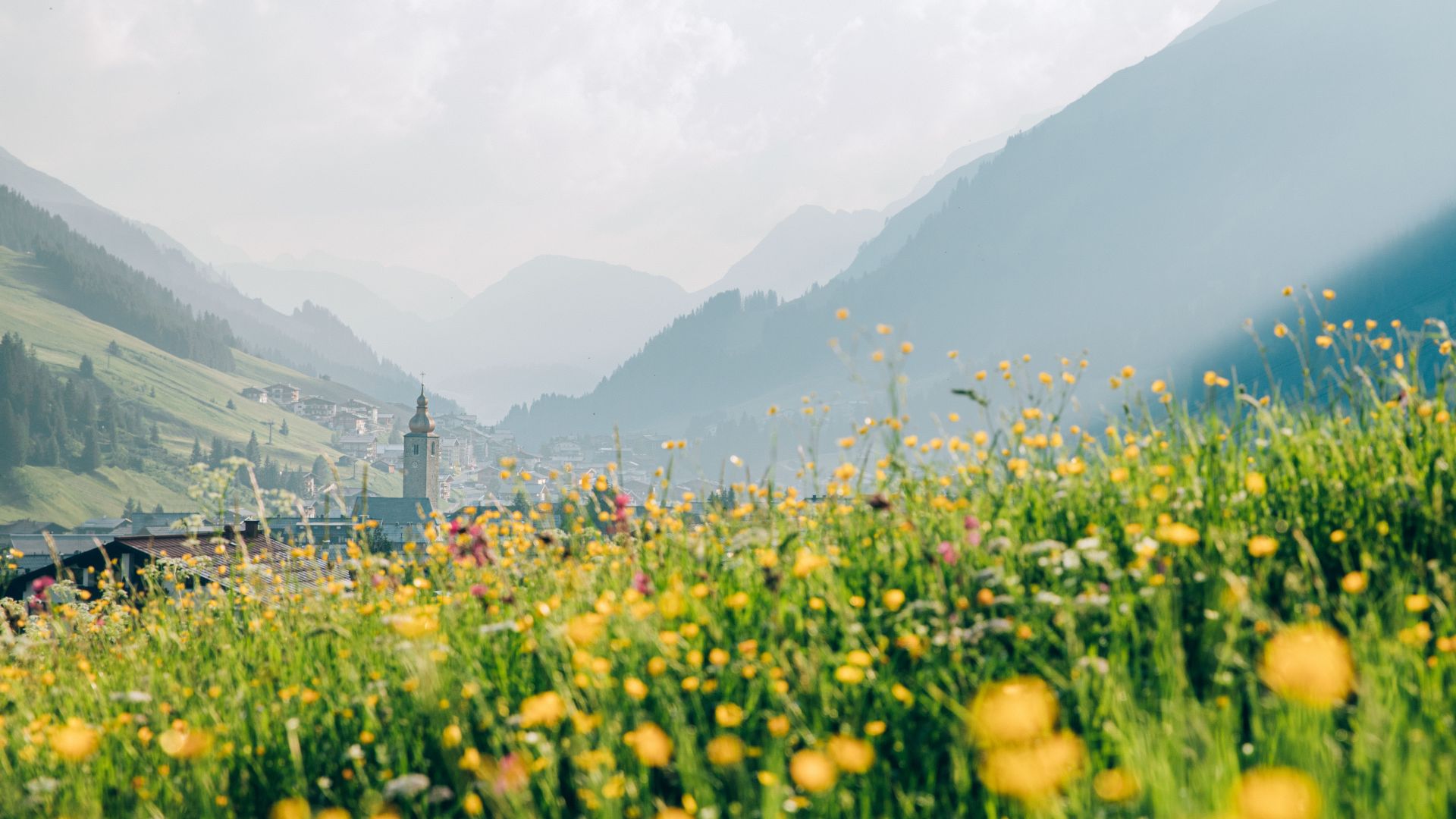 Reach new heights and the hiking area with the Seekopfbahn cable car
Summer 2020 was the tenth anniversary of the opening of the multi-award-winning Green Ring themed hiking trail. In recognition of this anniversary, the Seekopfbahn cable car in Zürs started summer operations for the first time. The cable car transports visitors up to the start of the 2nd stage of the Green Ring while also allowing access to a wonderful hiking area now accessible via cable car. The Seekopf mountain restaurant invites guests to enjoy regional specialities, a playground, breathtaking scenery, and the Zürsersee lake with a floating platform. A public barbecue area invites you to relax and enjoy this fantastic area, which is just one of many along the Green Ring.
The Green Puzzle Ring - a hiking trail for families and smarty pants
The Green Riddle Ring – goes from Lech to the Rud-Alpe – a short and entertaining walking trail with puzzles and riddles for the whole family. To solve the riddles along the Green Riddle Ring, you need to have the "Impossible Workbook".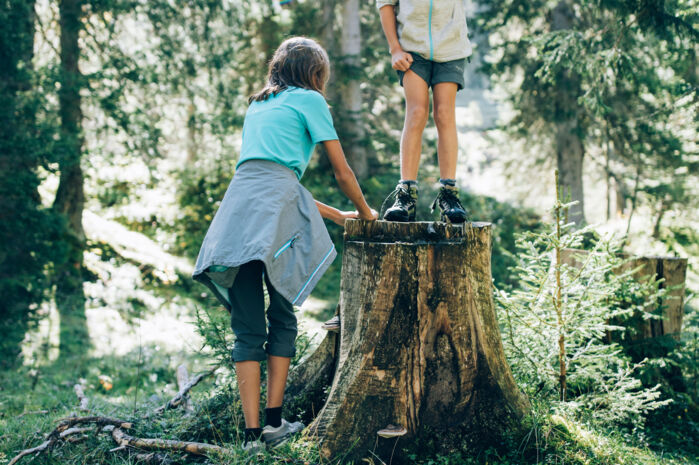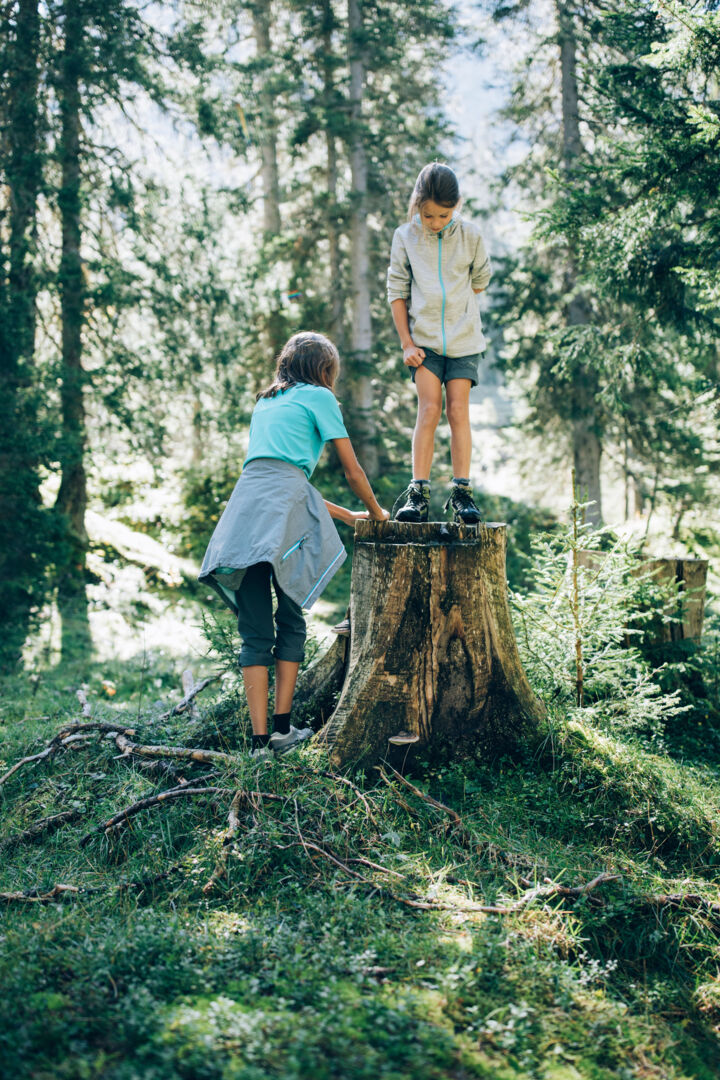 Seekopftour über das Wiesele