The excursion destination for hikers - Rüfikopf Panoramarestaurant
RÜFIKOPF PANORAMA RESTAURANT & 360° VIEWING PLATFORM
The Rüfikopf Panorama Restaurant with its wonderful sun terrace serves lots of traditional Austrian delicacies such as Kaiserschmarren (a sugared shredded pancake with raisins) or Brettljause (cold meats and cheeses). Marvel at the magnificent views over the Arlberg area from the viewing platform at over 2,350 metres.The Rüfikopf is the starting point for the first stage of the Green Ring to Zürs, the Geoweg Rüfikopf trail and also lots of other hikes. Alternatively you can relax by the Monzabonsee lake. The Kästle Museum is an option in bad weather.
Further attractions at Rüfikopf are a viewing platform with a 360° panoramic view and the Geoweg.
Location: Mountain station Rüfikopfbahn I
Address:
Rüfikopf Panorama Restaurant, 6764 Lech
Phone: +43 (0)5583/2336-278
Website: www.ruefikopf.at
Opening hours:
daily from 09:00 - 16:30
SUMMIT - PLEASURE

Walking at 2,350 m above sea level - a pleasure that is unique. On the high trail - with an impressive view of the mountains - you can relax and then indulge in traditional Austrian cuisine. The spacious terrace invites you to linger for a while and you will be able to compete with the sunshine.

Location: directly at the top station of the Rüfikopf cable car

Opening hours:
Phone for reservations: +43 5583 2336 -278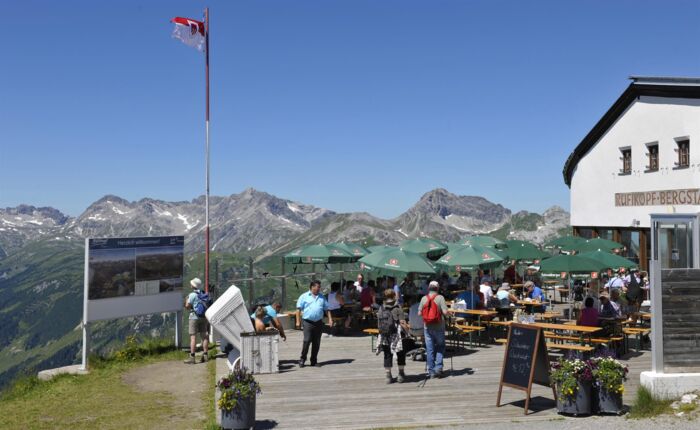 Rud-Alpe Gastronomie GmbH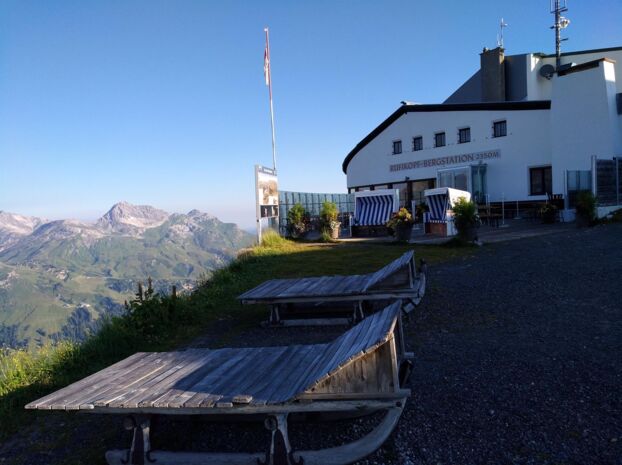 Rud-Alpe Gastronomie GmbH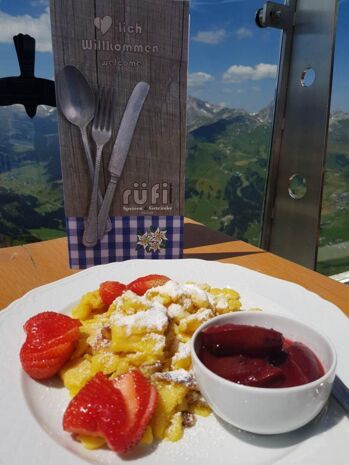 Rud-Alpe Gastronomie GmbH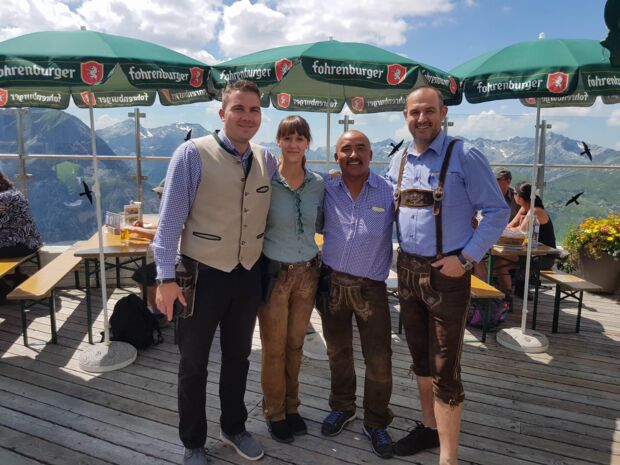 Rud-Alpe Gastronomie GmbH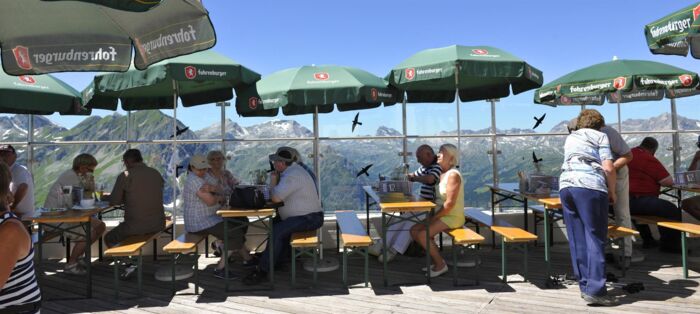 Rud-Alpe Gastronomie GmbH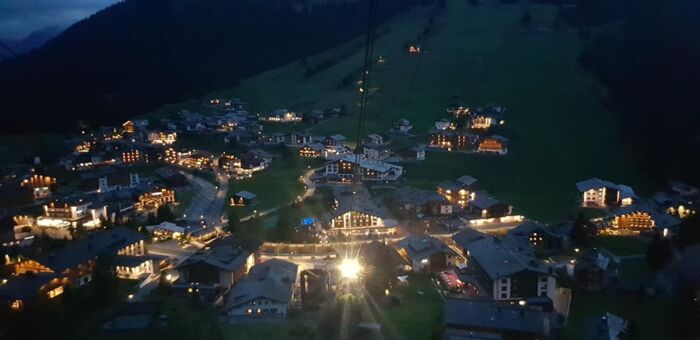 Rud-Alpe Gastronomie GmbH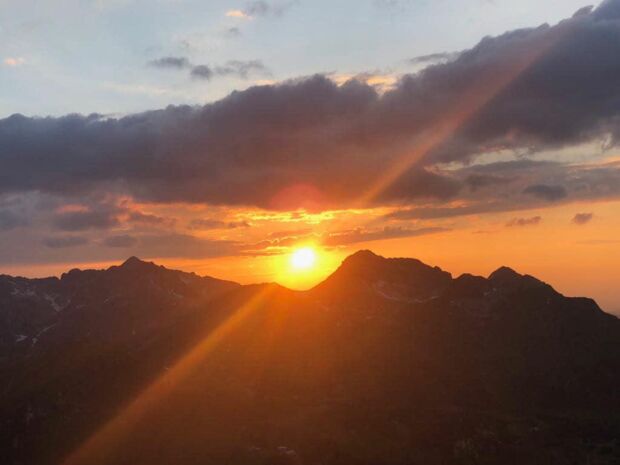 Rud-Alpe Gastronomie GmbH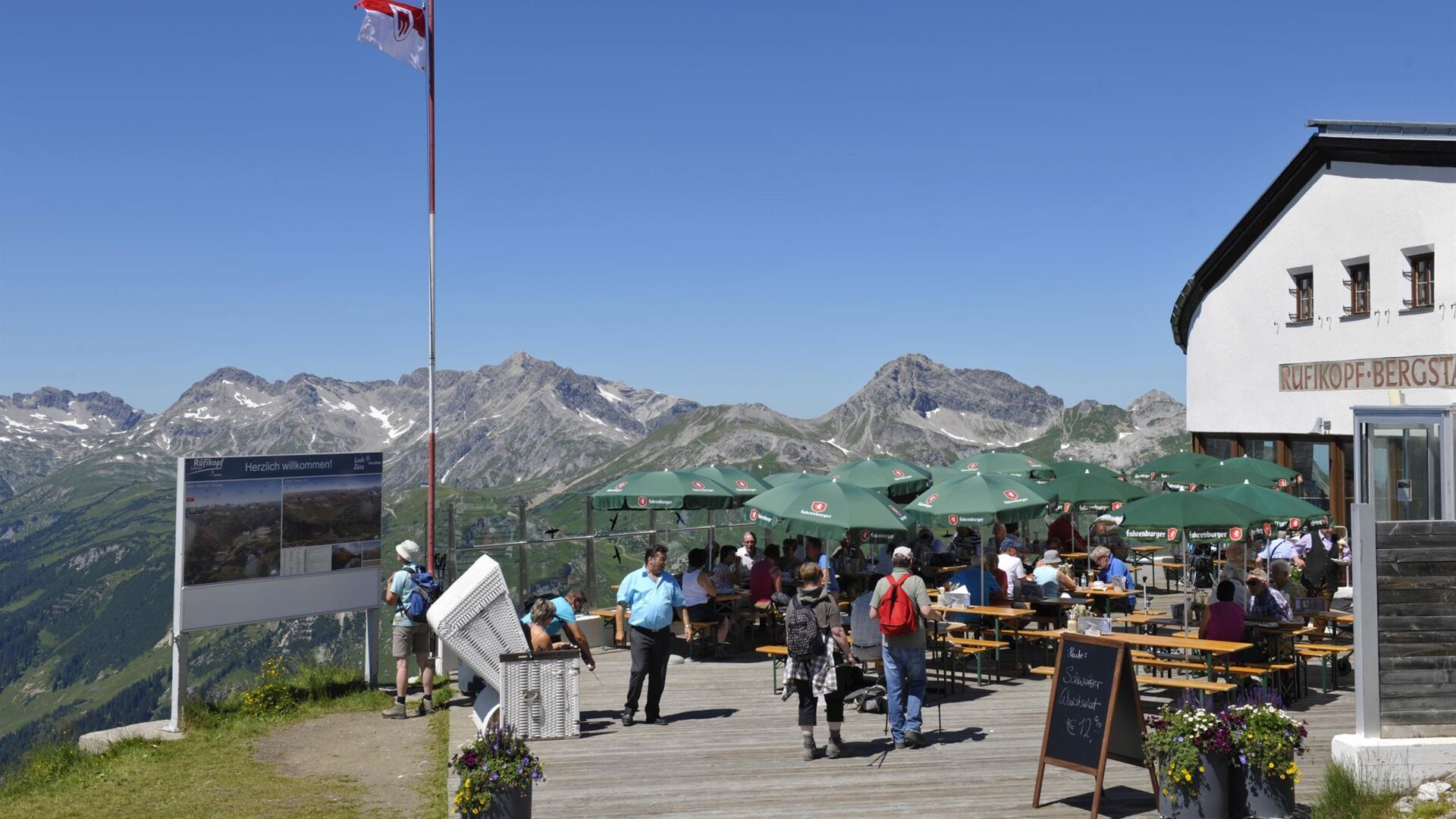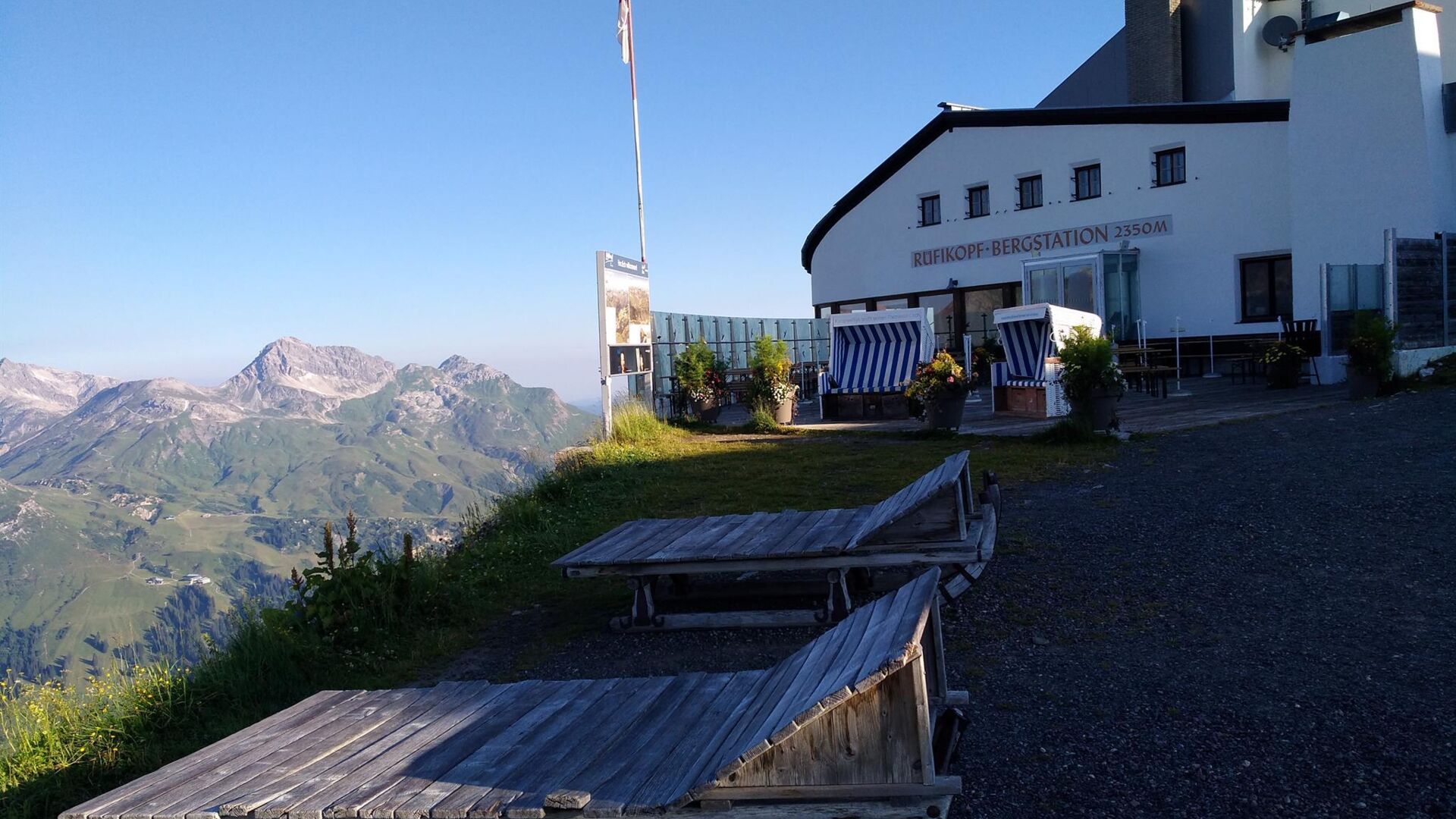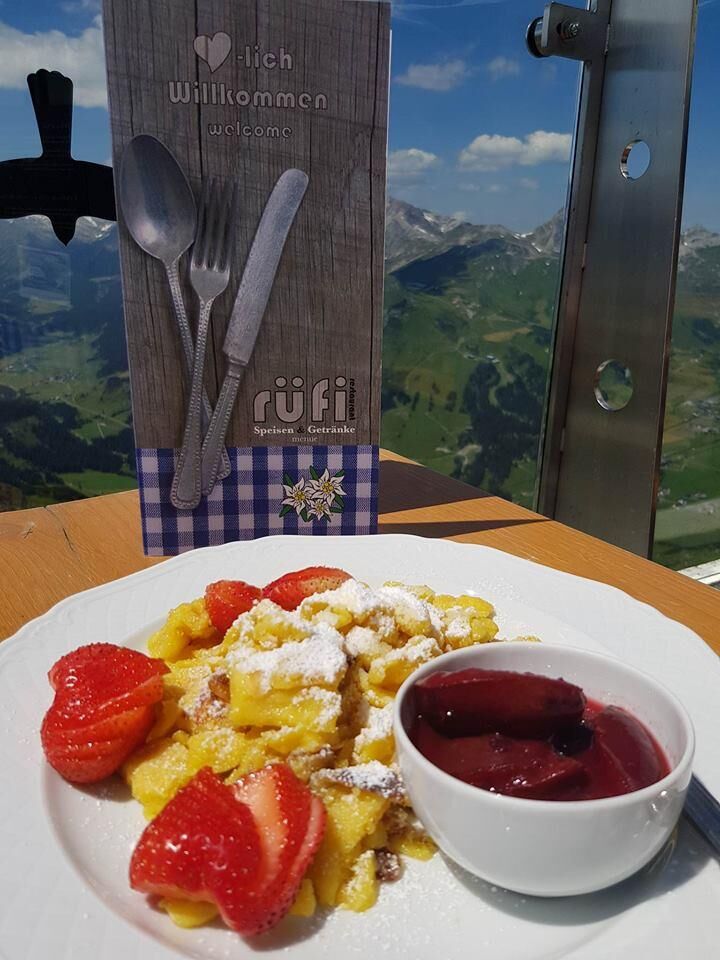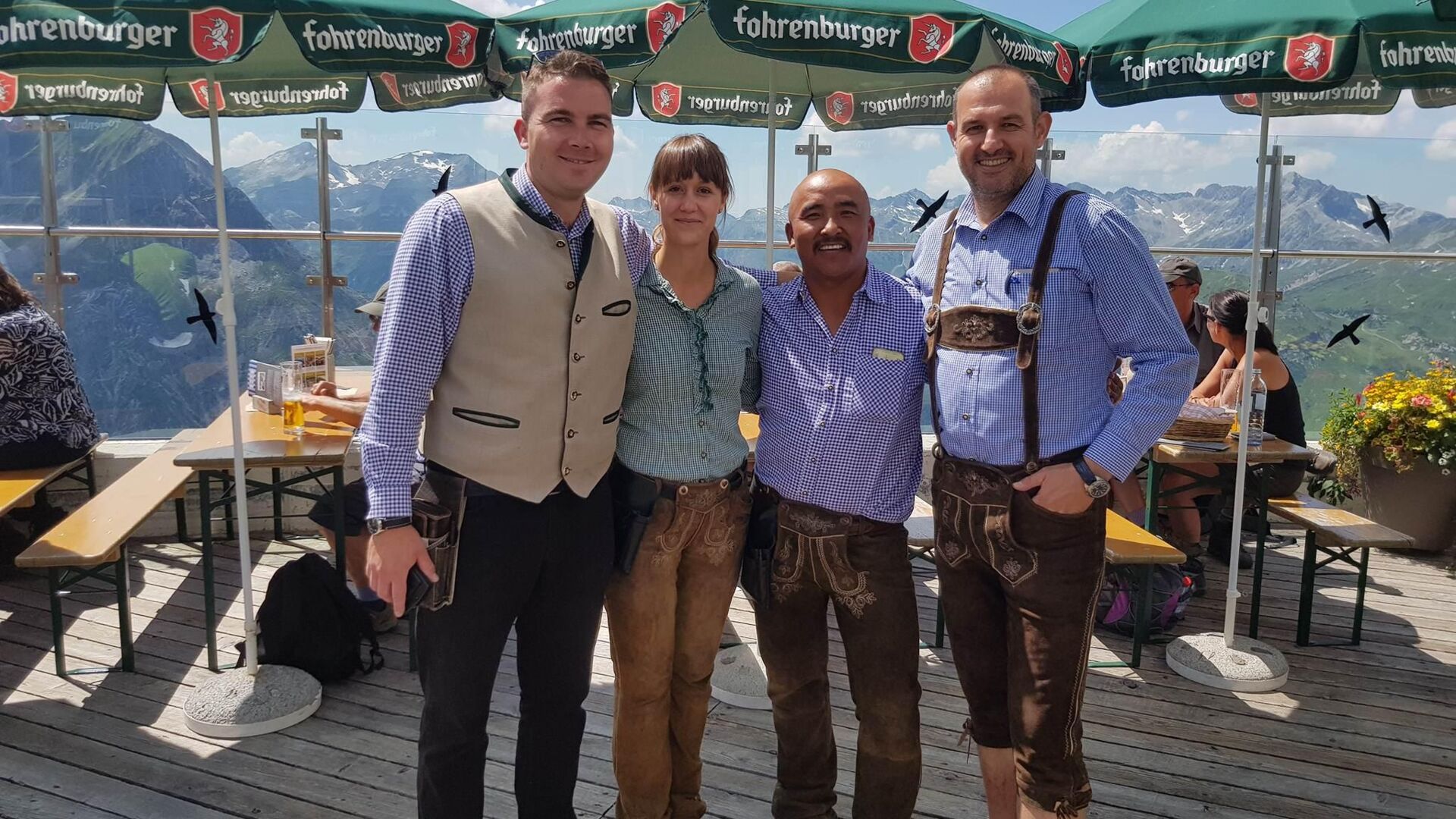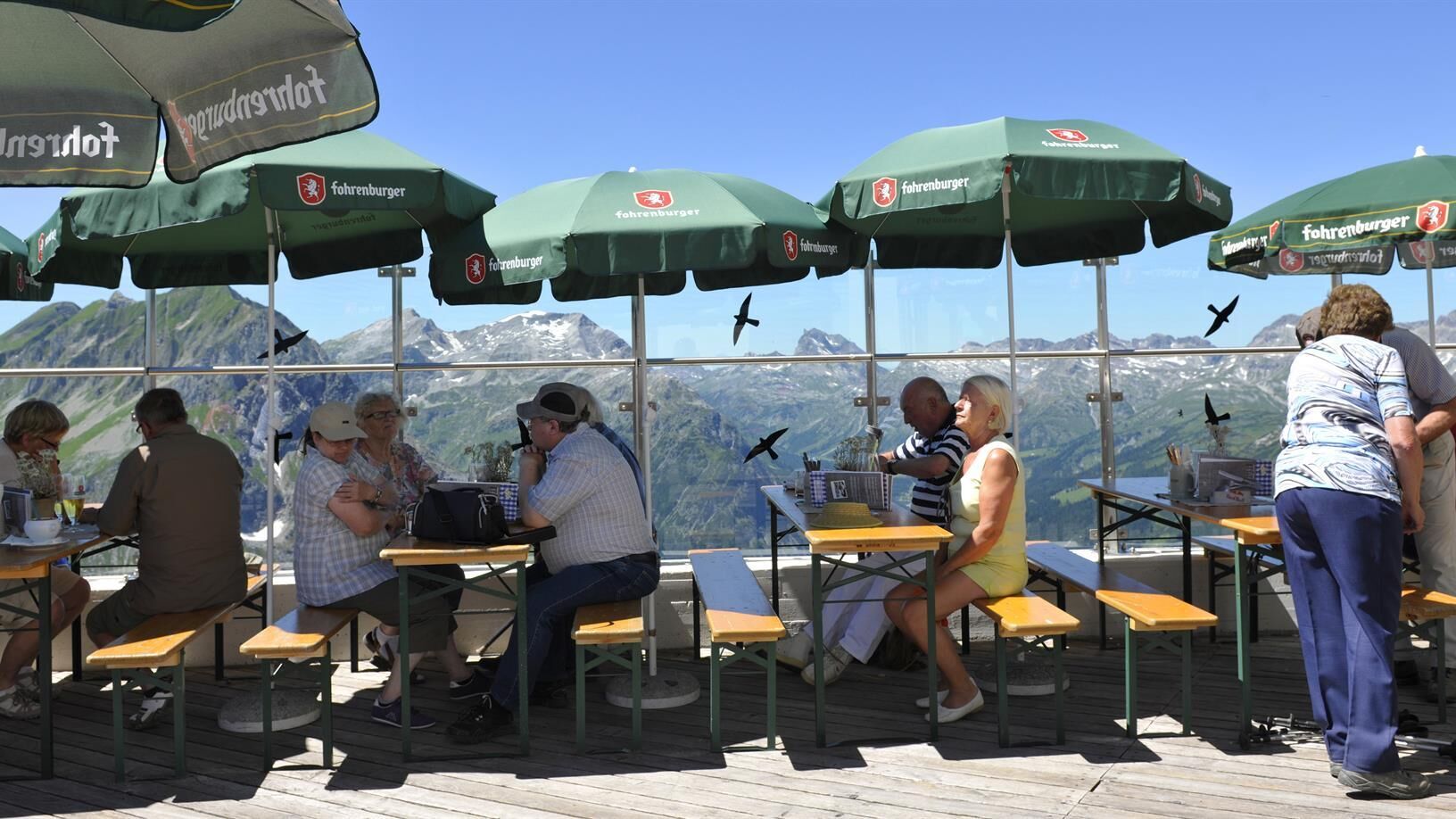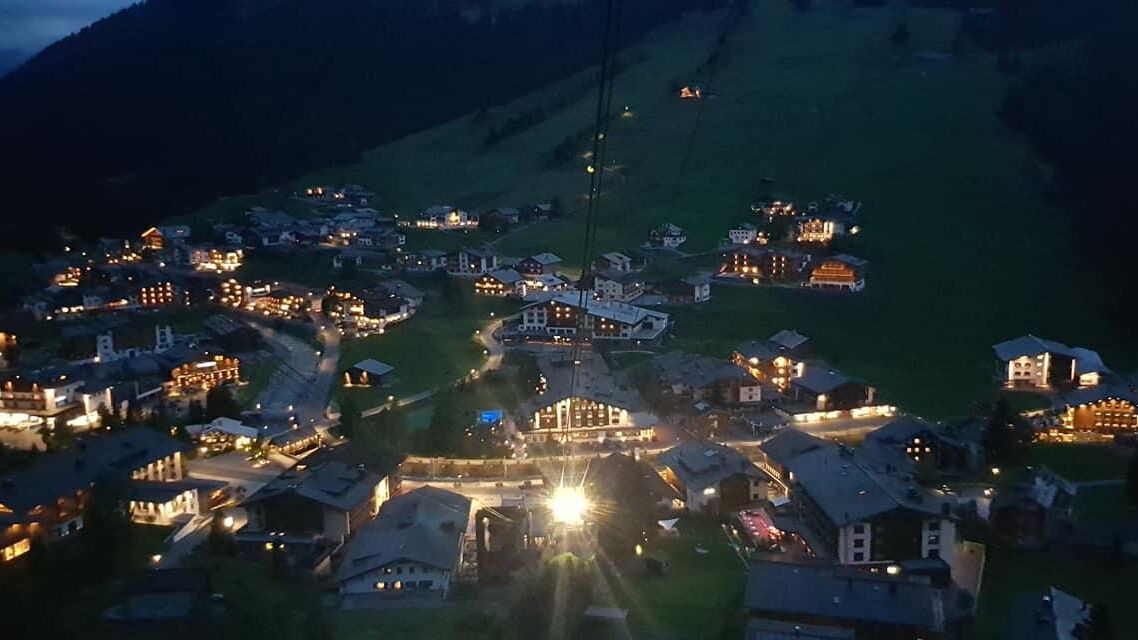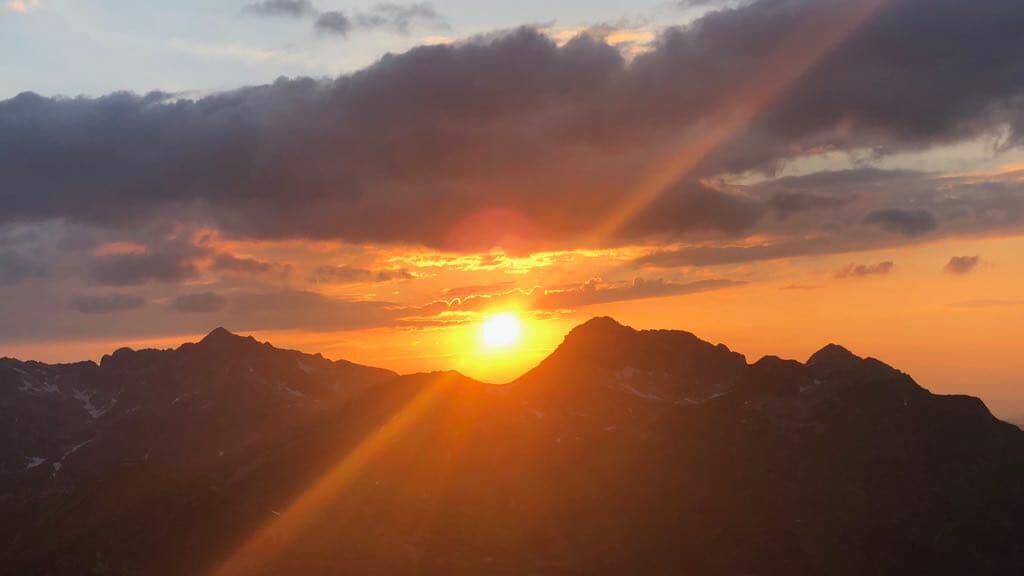 Rud-Alpe Gastronomie GmbH
Rud-Alpe Gastronomie GmbH
Rud-Alpe Gastronomie GmbH
Rud-Alpe Gastronomie GmbH
Rud-Alpe Gastronomie GmbH
Rud-Alpe Gastronomie GmbH
Rud-Alpe Gastronomie GmbH
Contact & reservation
Panorama restaurant Rüfikopf - The destination for excursions in summer
TO THE WEBSITE