On days like this
Freeriding in Lech Zürs
It is Thursday, 13.02.2020. The sun is shining and fresh powder snow is waiting for us. We start early in the morning. We take the ski bus from Zug to Lech and can't wait to put on our skis soon. Then it is already time to go up with the Schlegelkopf Bahn and afterwards we take the Kriegerhornbahn. The first few turns we waggle down to the Steinmähder valley station.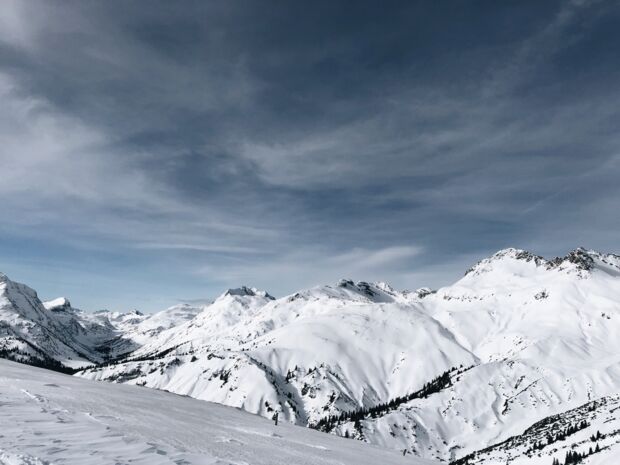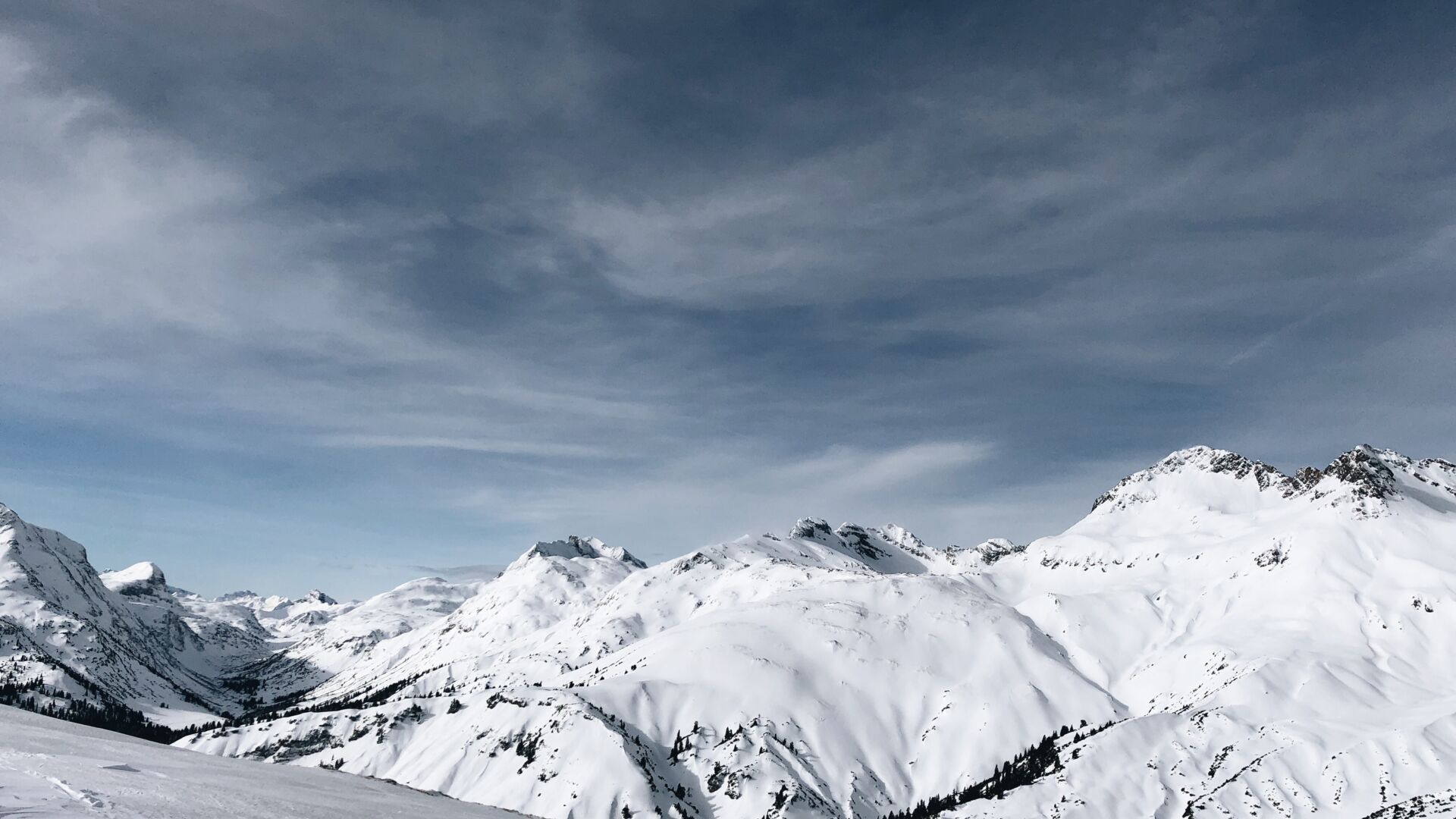 Steinmähder – Abendweide – Spilmähder
At the top of Steinmähder, at 2,309m, we decide to cross towards the Abendweide, beneath the Zuger Hochlicht (2.371m). But before we do so, we check our peep and avalanche equipment once again. Afterwards we are already on our way.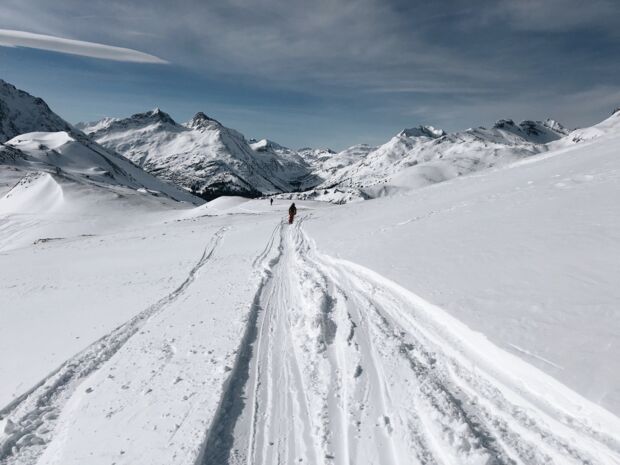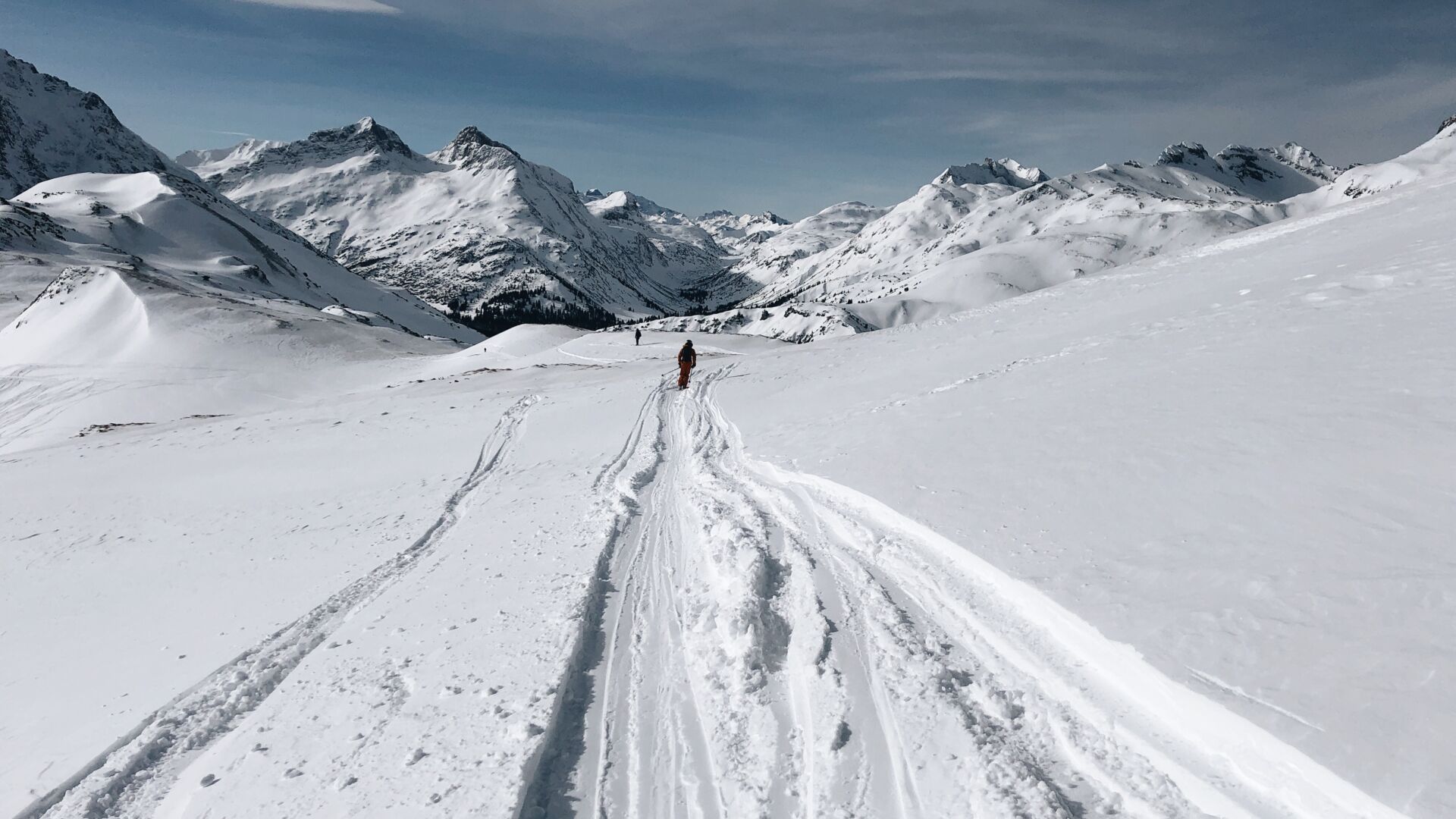 We cross towards the ski route Stockmahd, with a view towards the Rote Wand (2.704m) over to the Abendweide. On the far right there seems to be still good powder snow, so we decide to ski down into Kalberegg Tobel. From there we have to push southwards for about 10 minutes in sideways steps, passing the "Nühörile".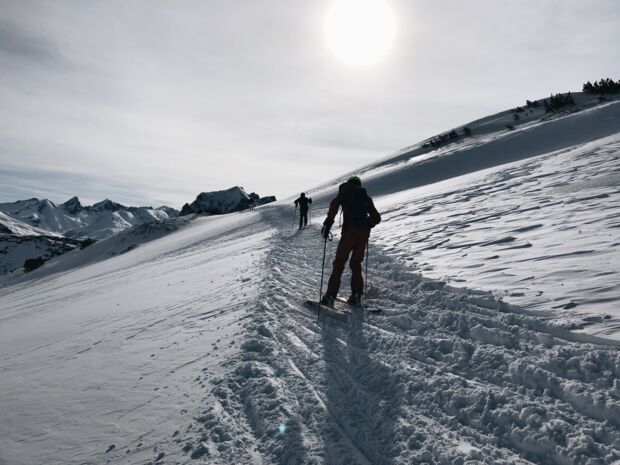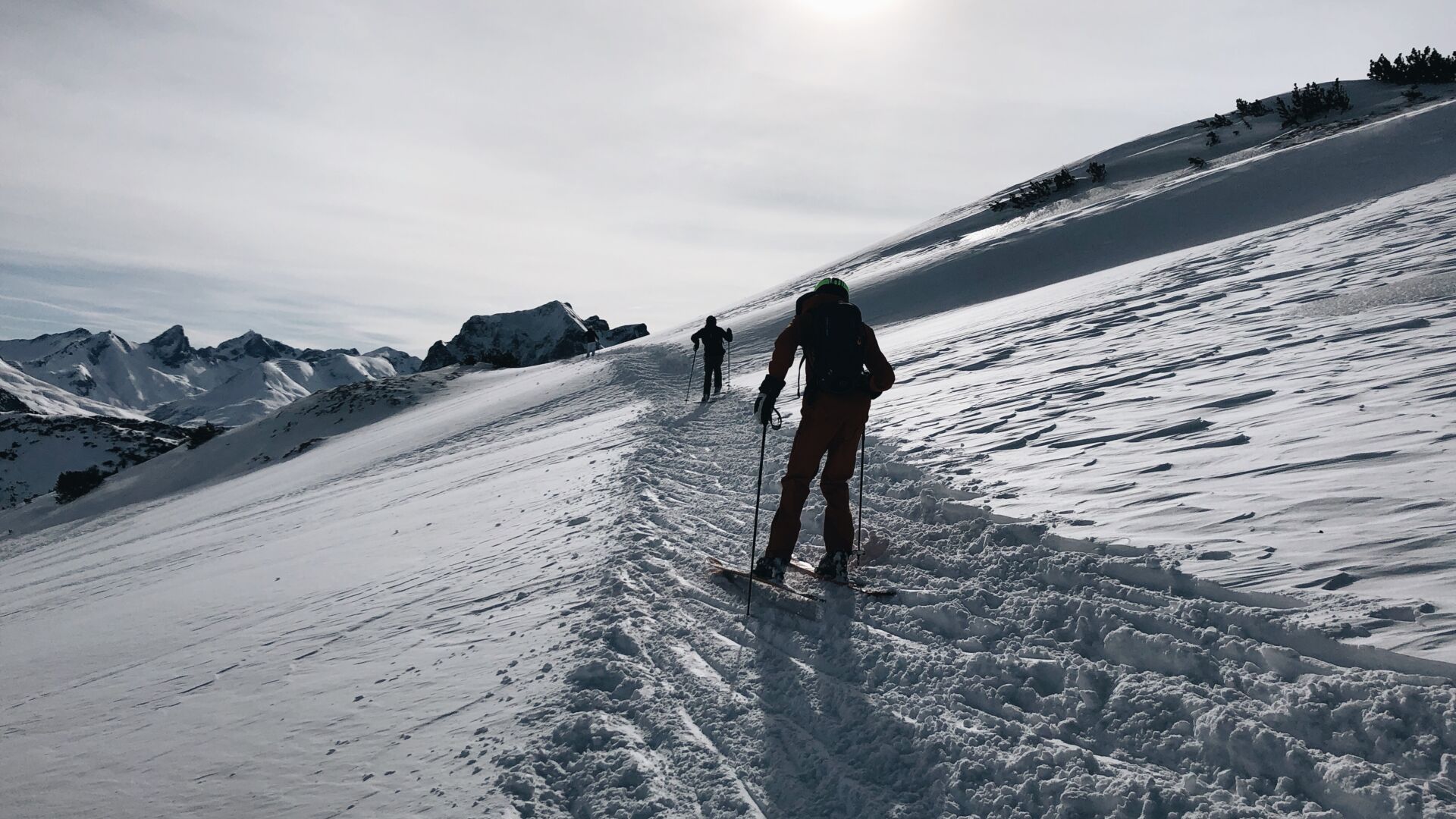 Arrived at the "Spilmähder" we look for a suitable place to ski down. In knee-high deep snow we waggle down the first slope. We feel pure luck and joy to be here. The second slope turns out to be one of the best runs we have skied this winter season. Once we reach the valley, we cross the river bed and drive back to Zug through the Zuger Tobel.
So you can say that this was a pretty perfect skiing day with lots of fresh powder snow. We hope that there are many more days like this waiting for us.
We recommend to always book a ski guide for going off piste. They know the area perfectly well and can best assess the snow situation.