Yoga in the mountains
Here, far Eastern spirituality meets the high mountain region of Lech Zürs am Arlberg. What sounds like an interesting mixture is, at second glance, a logical combination.
Yoga frees the mind, it brings body and mind into harmony - especially at the lofty heights of Lech Zürs, where you can experience the difference in person.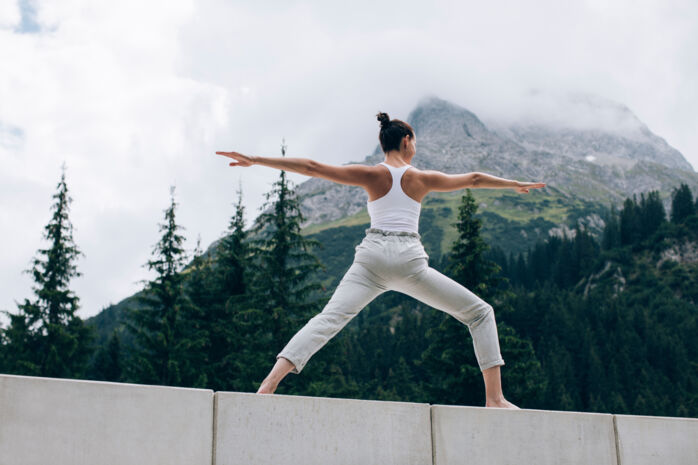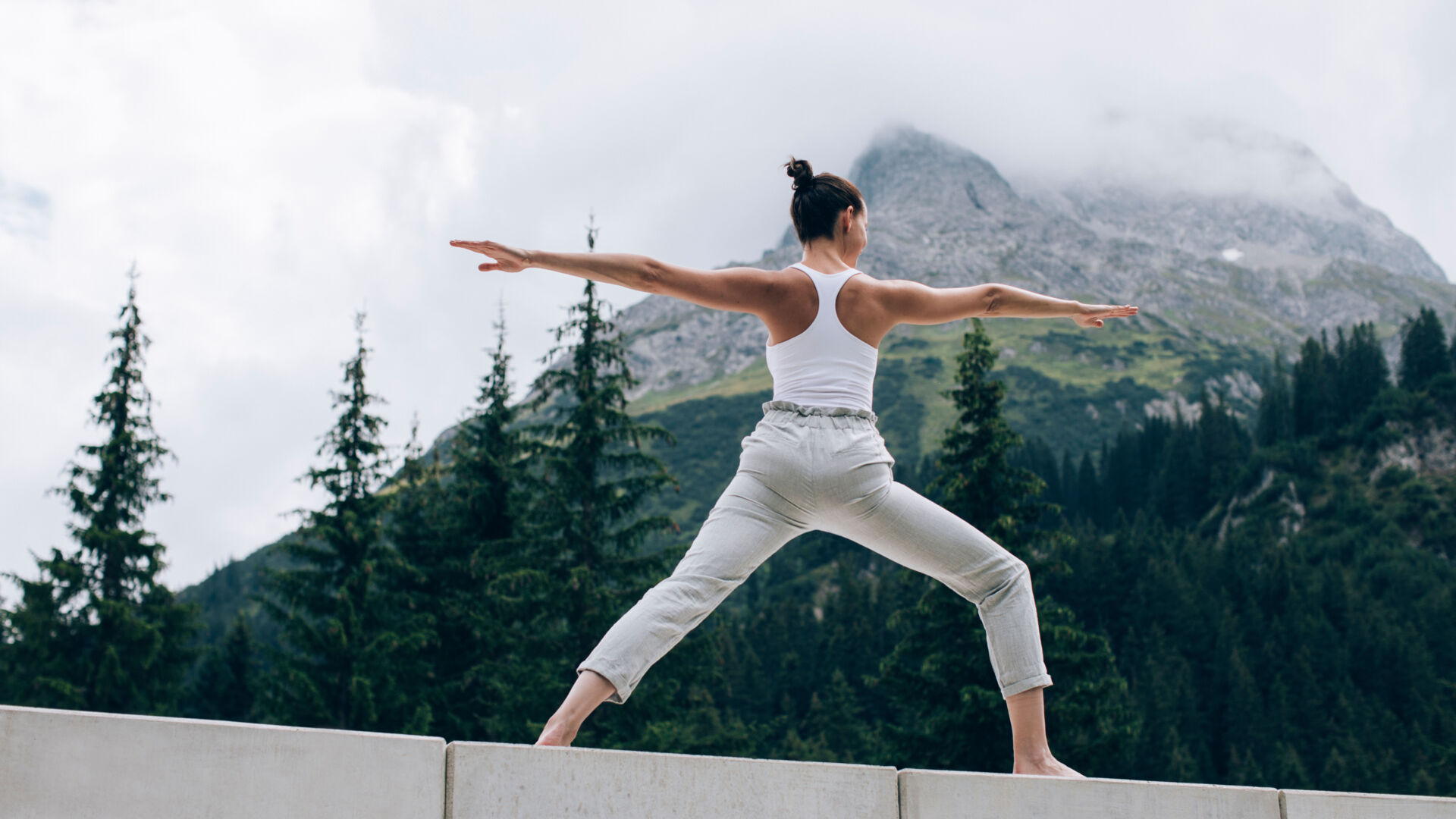 Meditation in motion
If you want to free yourself from external pressure and get better in touch with yourself, the first step is to free yourself from restrictions. There's no better place to achieve this freedom and deep relaxation than Lech Zürs. After all, here you will find "More time, more space."
Yoga is a comprehensive philosophy that includes both physical and mental exercises. Known elements in Yoga are, according to Raja Yoga,
Yama,
Niyama
Asanas,
Pranayama,
Pratyahara
and Kriyas.
Meditation and asceticism are also part of Indian philosophy. Nowadays the focus is mostly on the asanas, the physical exercises. However, pranayama, i.e. the breathing exercises, also contribute and together with the physical exercises become a form of meditation in motion.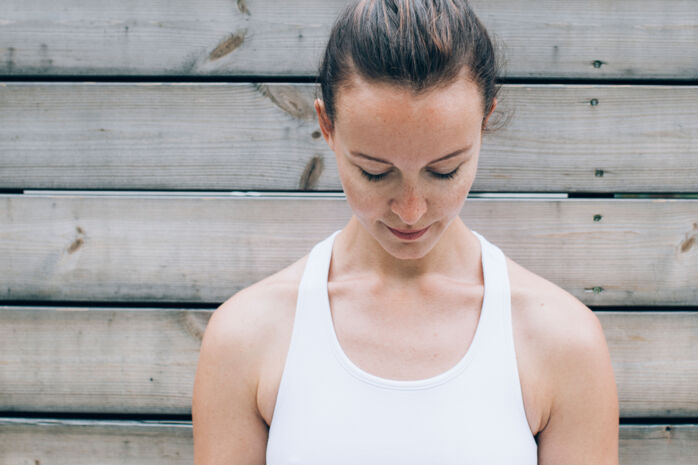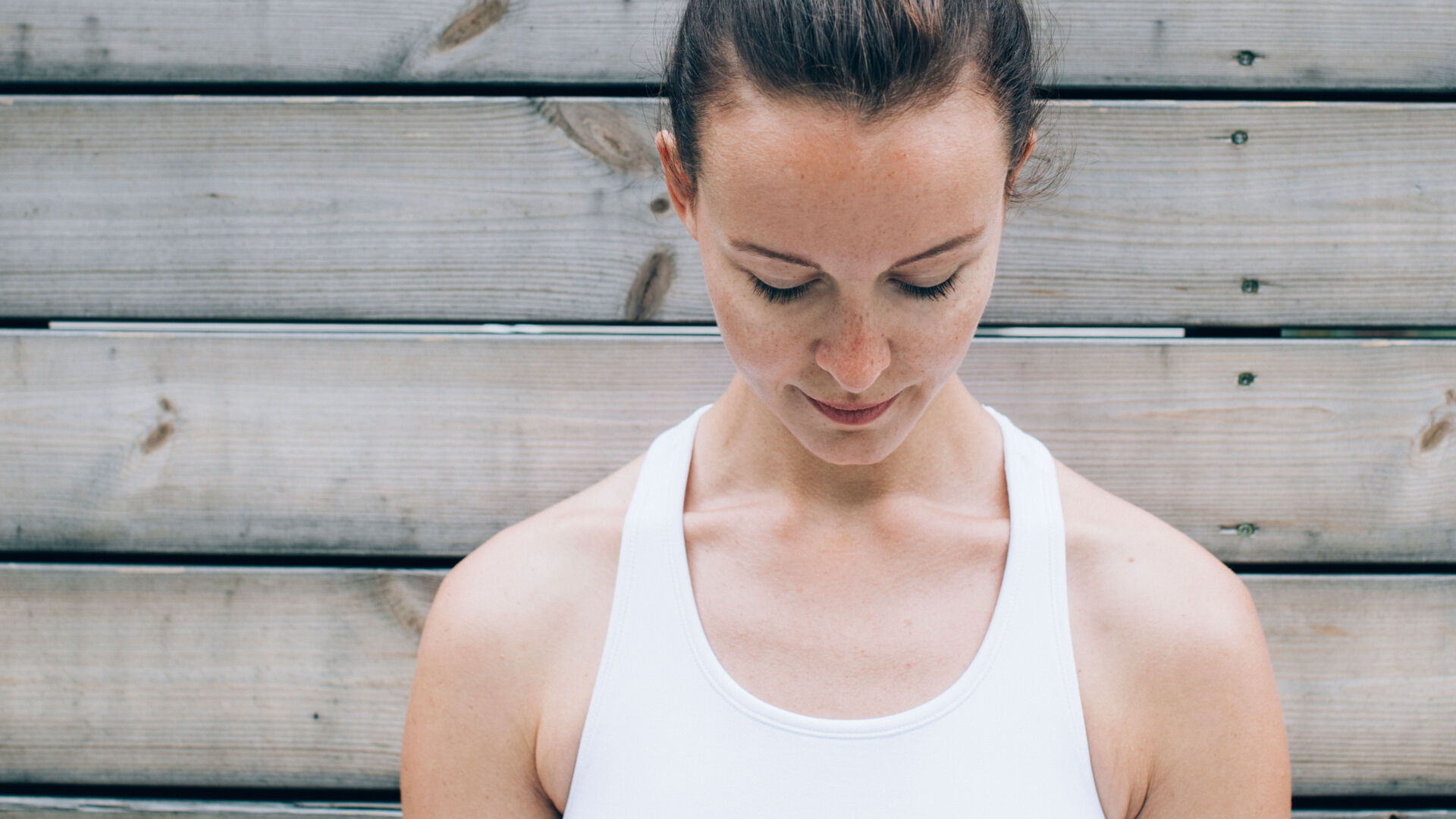 Yoga with LechErLeben
Yoga beneath the Mohenfluh mountain with local instructor Marilena Walch is a part of the LechErLeben programme. Once a week, she takes enthusiastic participants out early in the morning and shows them her favourite place to practice yoga. The first cable car of the morning takes participants to the lofty heights of Oberlech. In case of bad weather, the yoga class will take place at sport.park.lech. The LechErLeben programme is exclusively available to Lech Card holders.
Open-air yoga
In Lech Zürs am Arlberg, the conditions are excellent all year round for practising yoga in nature:
In springtime, experience the reawakening of nature, the beauty of gently sprouting mountain flowers, and early mild temperatures.
Mountain yoga in the summer is characterised by lush meadows and a rich variety of flowers.
Bathed in the warming yellow light of the sun, the high-Alpine landscape glows in a wide range of colours in autumn.
Finally, in winter, the landscape disappears under a blanket of snow, which is very popular as a yoga base.
There are so many places to practice yoga in the nature of Lech Zürs am Arlberg. In the vastness of the countryside, on meadows, in forests, at mountain lakes, beneath rock formations and mountain walls, there are so many hidden, beautiful, secluded and quiet places.
Regular yoga courses are also offered by sport & wellness hotels and sport.park.lech. You will learn about the different focuses, trends and techniques in the various courses.
Strengthen the whole body with Yoga
Yoga is a demanding exercise for the entire musculoskeletal system and is an excellent way to compensate for skiing, snowboarding, cross-country skiing, trail running or mountain biking in Lech Zürs am Arlberg, both in winter and in summer.
Further summer activities