Family program climbing
On weekends this summer, Arlberg Alpin offers exciting adventures for the whole family in addition to the children's programme. On Sundays, the family climbs high up on the Rüfikopf. Climbing, belaying and abseiling are explained in a playful way.
Fun for the whole family.
The whole family can take part in family climbing.
What to bring: sturdy shoes
When: Sunday (09.07. - 10.09.2023)
Age: from 8 years
Meeting point: always at 09:45 at the Arlberg Alpin school office in the Filomena department stores' (Omesberg 211 in 6764 Lech)
Registration: online, by e-mail info@lechzuers.com, Tel.: +43 5583 2161-0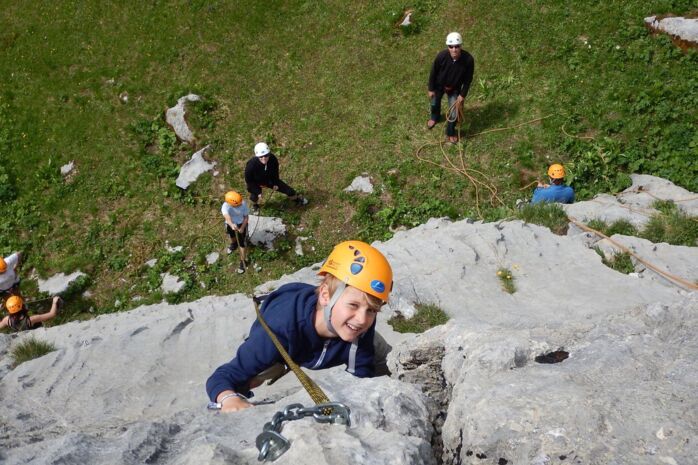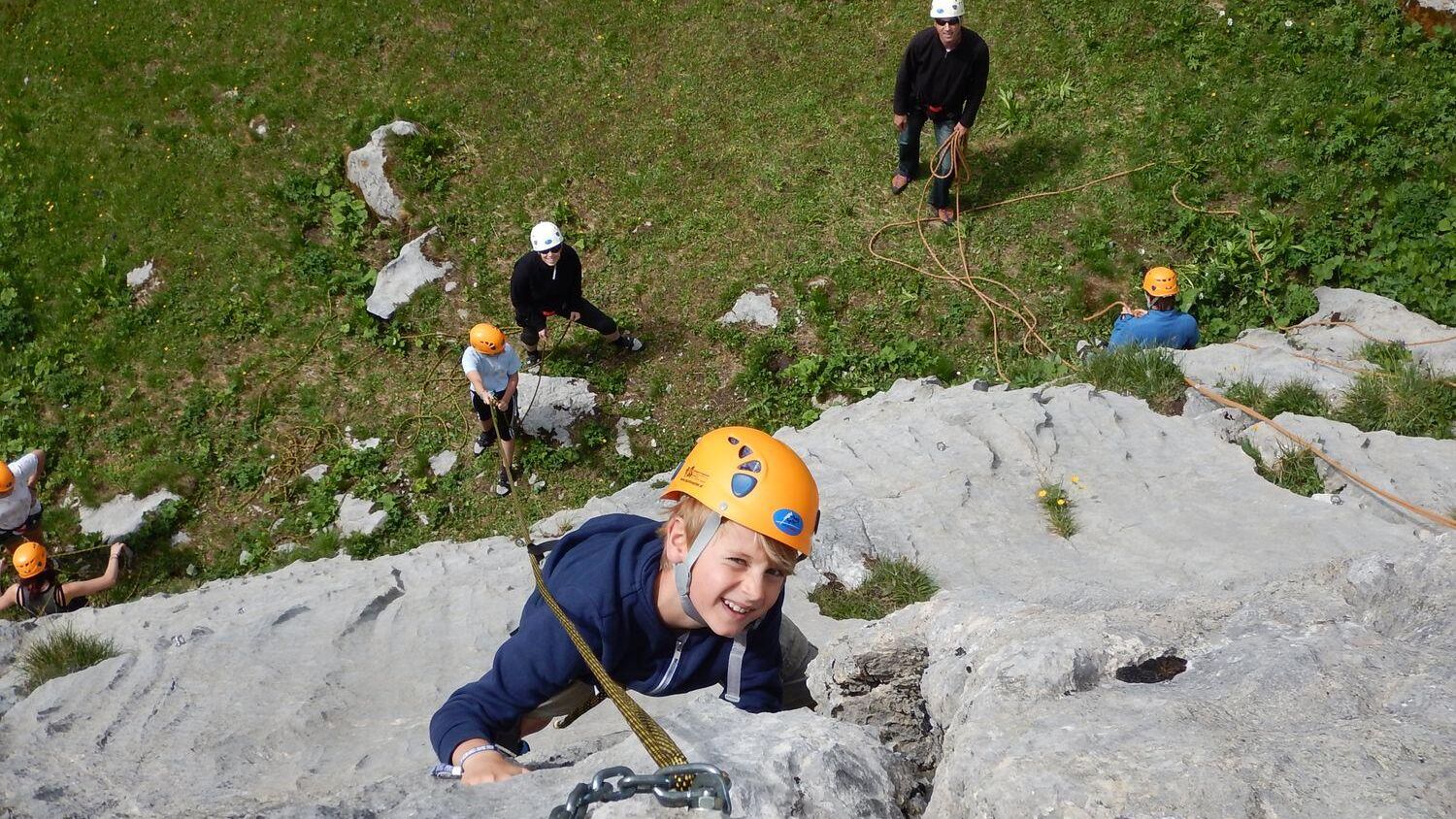 Dates
| | | |
| --- | --- | --- |
| Date | Time | Location |
| 09.07.2023 | 09:45 | Alpinschulbüro Arlberg Alpin im Kaufhaus Filomena |
| 16.07.2023 | 09:45 | Alpinschulbüro Arlberg Alpin im Kaufhaus Filomena |
| 23.07.2023 | 09:45 | Alpinschulbüro Arlberg Alpin im Kaufhaus Filomena |
| 30.07.2023 | 09:45 | Alpinschulbüro Arlberg Alpin im Kaufhaus Filomena |
| 06.08.2023 | 09:45 | Alpinschulbüro Arlberg Alpin im Kaufhaus Filomena |
| 13.08.2023 | 09:45 | Alpinschulbüro Arlberg Alpin im Kaufhaus Filomena |
| 20.08.2023 | 09:45 | Alpinschulbüro Arlberg Alpin im Kaufhaus Filomena |
| 27.08.2023 | 09:45 | Alpinschulbüro Arlberg Alpin im Kaufhaus Filomena |
| 03.09.2023 | 09:45 | Alpinschulbüro Arlberg Alpin im Kaufhaus Filomena |
| 10.09.2023 | 09:45 | Alpinschulbüro Arlberg Alpin im Kaufhaus Filomena |