Saffron from Lech at 1.500 meters above sea level
"All good things come from above"
Local saffron from two young innovators
The two graduates of the Agricultural School in Hohenems, Laurin Jochum from Lech and Robert Martin from Bildstein have been cultivating a saffron field on a farmland in Lech for two years now.
And because not only us, but also the hoteliers, chefs and cooks in Lech Zürs are enthusiastic about this project, we asked Laurin to tell us a little more about it.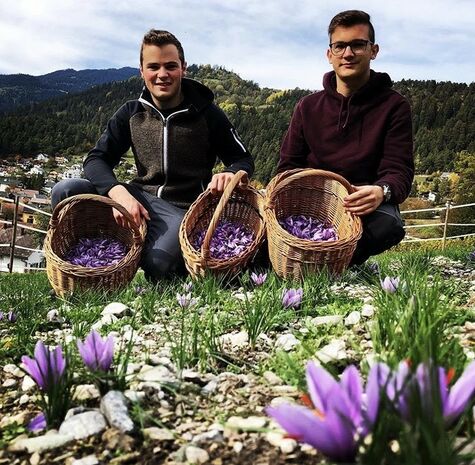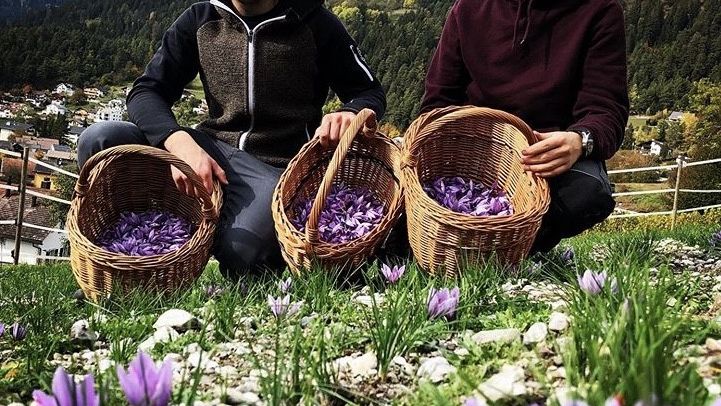 How did your special project start?
The idea for the project came from a television program about saffron and my mother's suggestion to venture into cultivation. In the context of our education at the higher educational institution for agriculture at the agricultural school and education center in Hohenems, the topic is used as a diploma thesis.
In our search for a suitable cultivation location, Angelika and Bruno from the Arlenhof in Lech were immediately enthusiastic about the idea and supported us wherever they could. We were given as much land as we wanted.
How did you deal with this topic in advance?
Before the documentary on TV, we didn't deal with the topic of saffron at all. We gave a presentation once as part of our training, but that's all.
Why exactly saffron?
Because it is a very exclusive product that is in great demand in Lech. We also wanted to know whether it is at all possible to grow it at 1,500m above sea level.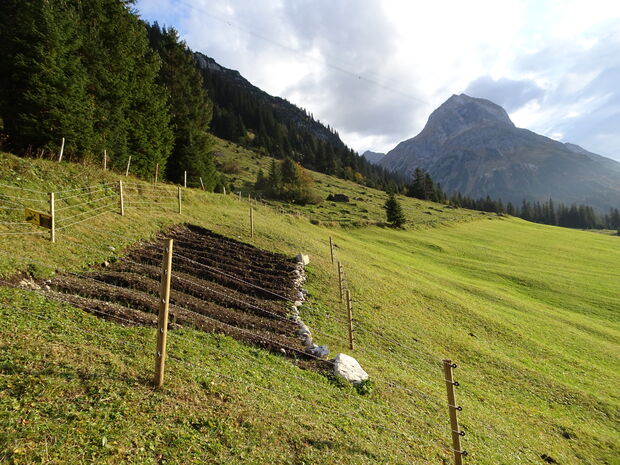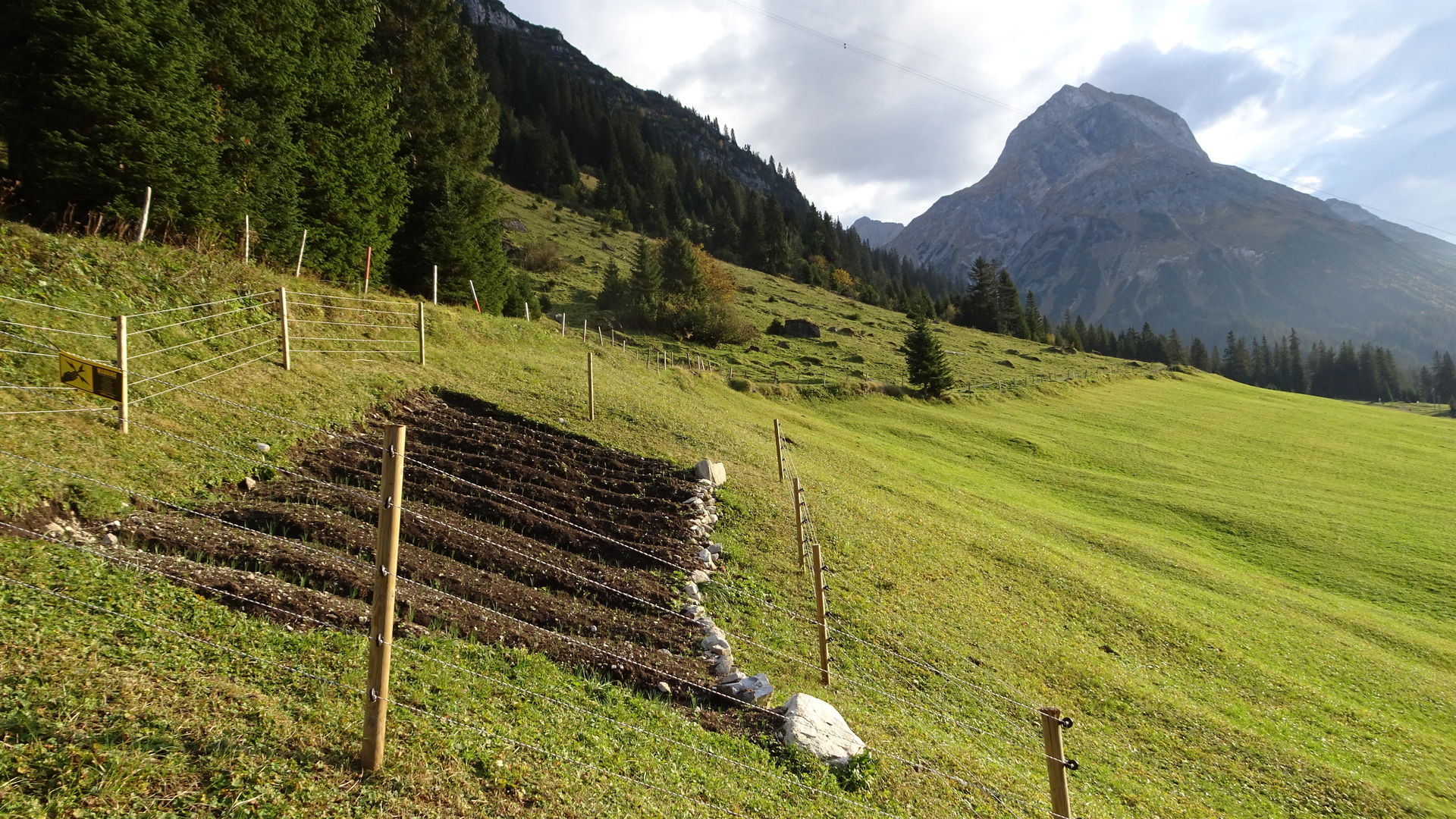 What are the conditions like to grow saffron at such an altitude?
Snow cover: Due to the long duration of snow cover in the spring, it is often a challenge to send the saffron into the summer strengthened, as it stores nutrients through photosynthesis in the period from April to early June.
Temperatures: Low temperatures in the fall or harvest season (September to October) must not remain below 15°C, otherwise the yield will decrease greatly.
Vegetation period (time during which the plant can photosynthesize and grow à frost-free period): The short growing season in some years causes problems for the saffron plant, often missing a few weeks compared to other regions.
Soil: The humus and nutrient rich soil in Lech benefits us greatly, as we have 5 times more humus than the Rhine Valley, for example.
What makes your saffron unique?
Due to the cultivation under very difficult conditions, the yield is lower, but the taste is much more intense. In addition, the product "Lecher Safran" is unique in terms of regionality.

How do you see the topic of regionality?
Regionality is very important from my point of view, because in times of climate change we should pay attention to our environment, no long transport routes. In addition, the demand in the area of regional products is increasing more and more. This line of business is also a way for small farms to make more profit from limited land.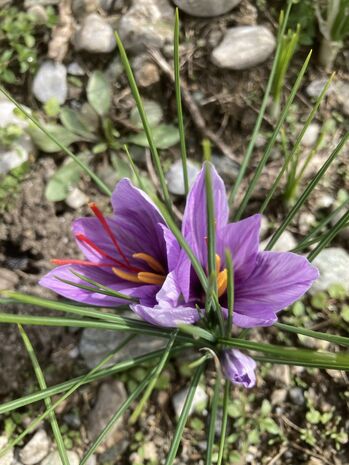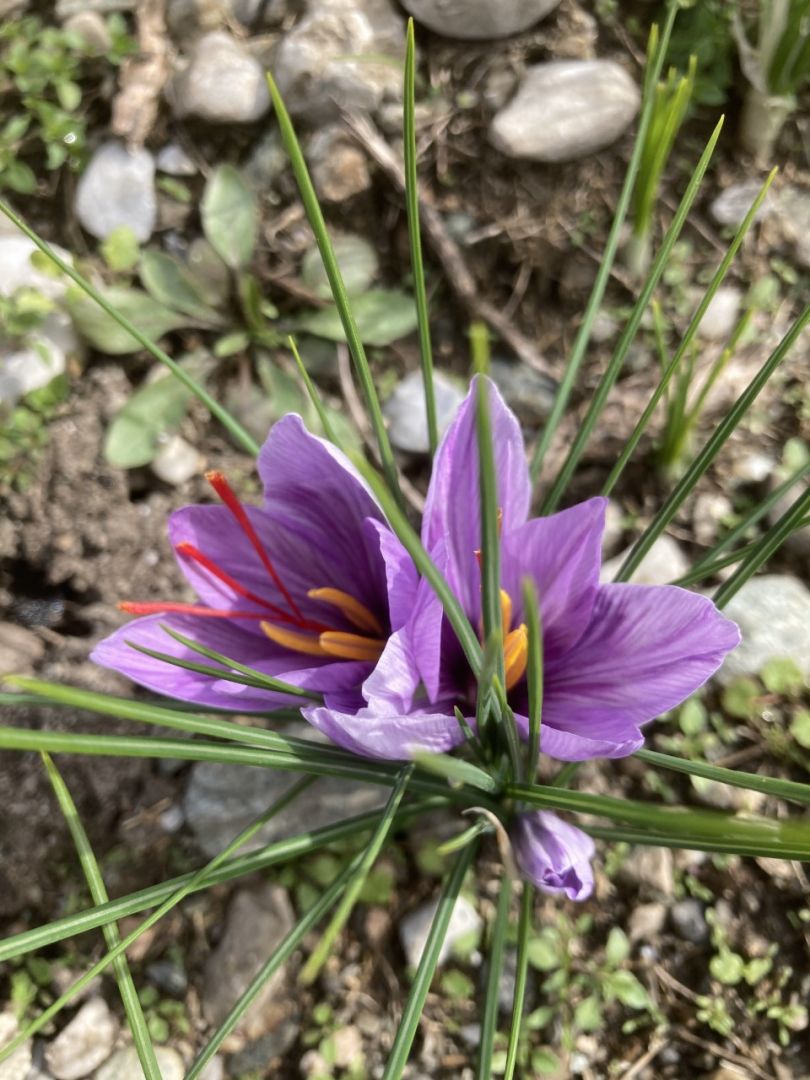 How is the demand in the village and the surrounding area?
The saffron is sold exclusively in Lech, as we can score points here with regionality. The demand was determined with the help of a questionnaire in the hotels and restaurants in Lech. The demand for Lech saffron is extremely high and we can only cover a small range with our product, which is why we only work with a few businesses.
Do you plan to continue the project in the future?

Lecher saffron will continue to be cultivated in the future, but in a different location with more sunlight and less snow à sunny side. We also plan to increase the area under cultivation to cover the demand a little better.
What is your favorite dish with saffron?
Saffron risotto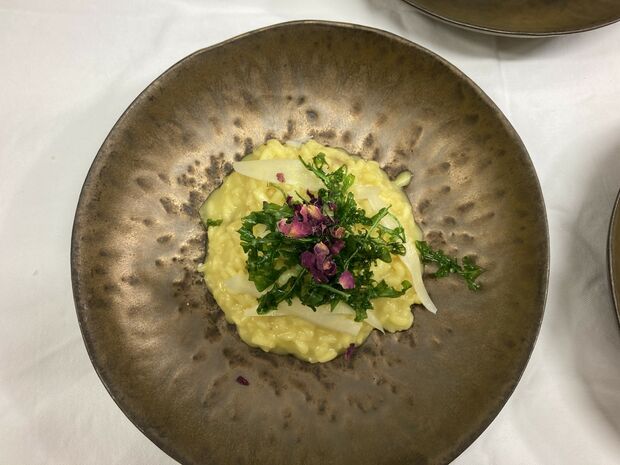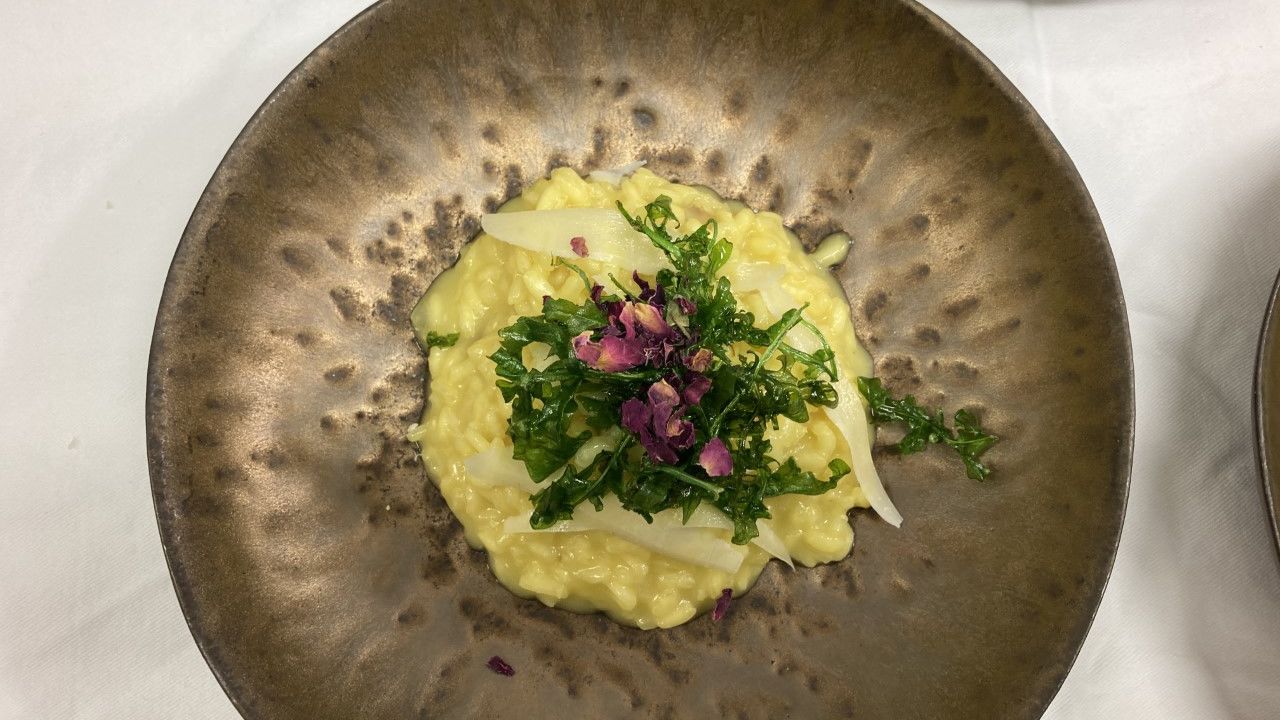 Thank you Laurin for taking the time for a short interview with us. We wish you and Robert continued success with your unique and very impressive project!