Your private ski instructors at Arlberg

The ski instructors and ski guides of the High Zürs Ski Guides accompany and guide you on the slopes or off to the most beautiful places of the multifaceted Arlberg. The team of High Zürs Ski Guides includes former world champions and winners of legendary races such as
-of the Pro Master Tour,
-the Powder8 World Championship,
-the White Ring in Lech/Zürs,
-the White Rush in St. Anton or
-the legendary Freeride Pro Tour.
-They are all there to help you discover, learn and train.

After a personal conversation with your ski instructor you plan and arrange your time together. High Zürs ski guides only work in small groups to ensure individual and flexible support.
With
- beginner's lesson
- powder
- freeriding
- ski tour
- heliskiing
- skiing
- ski racing
High Zürs Ski Guides will give you your individual skiing day in what is probably the most beautiful skiing area in the world - the Arlberg.
With the help of the ski instructors and ski guides you will experience the spectacular and unique landscape around Lech, Zürs and St. Anton in a particularly intensive way, which is reserved for only a few people. You will experience unforgettable moments with your safety in mind during the skiing day.
"The passion and enthusiasm for snow, skiing and the breathtaking mountain world of the Arlberg". - that unites.

Off-piste, for safety reasons, you need this equipment:

State-of-the-art equipment is not only fun, it also makes skiing, climbing and safety easier. The ski guides of the High Zürs Ski Guides are always concerned about safety when carrying out their activities. For this reason, off-piste skiing is only possible with complete, professional safety equipment.
The safety equipment consists of:
- modern digital avalanche transceiver (avalanche beeper)
- avalanche shovel
- avalanche probe
- backpack or avalanche airbag.

You can rent this equipment in the first-class sports shops on the spot. Your ski guide will be happy to advise and support you.
The High Zürs Ski Guides are an association in which only highly trained ski instructors, ski guides and mountain guides have joined together. With a total of more than 1000 years of experience in their profession, they represent the world's leading brand in winter alpinism.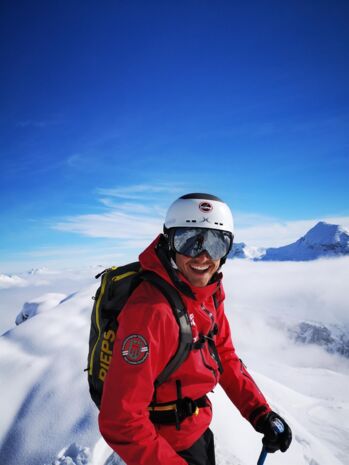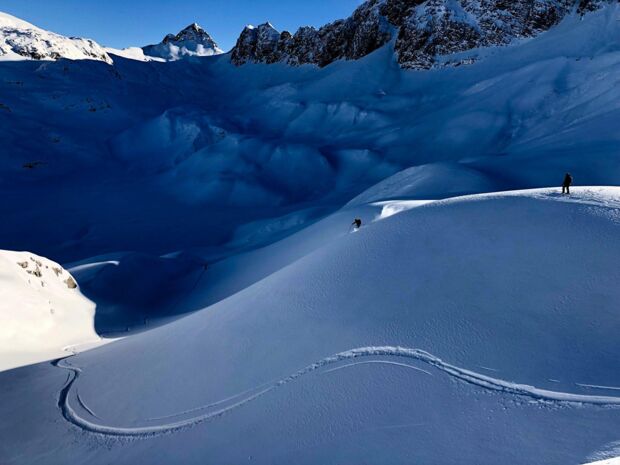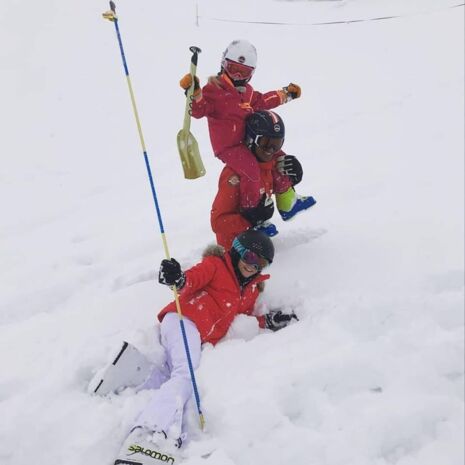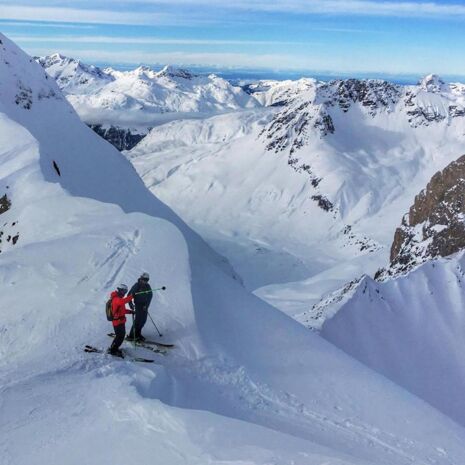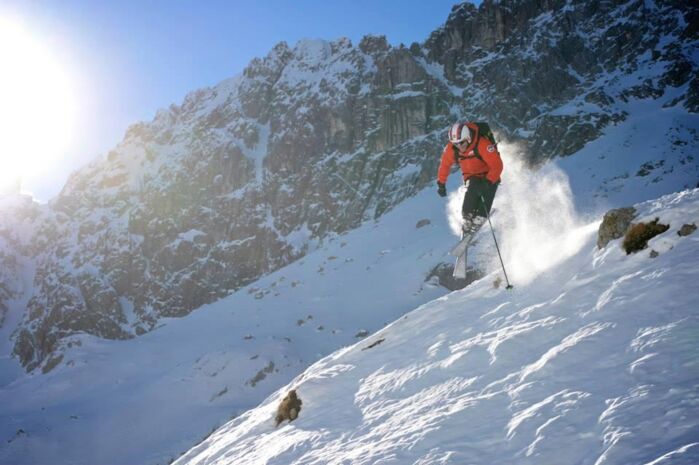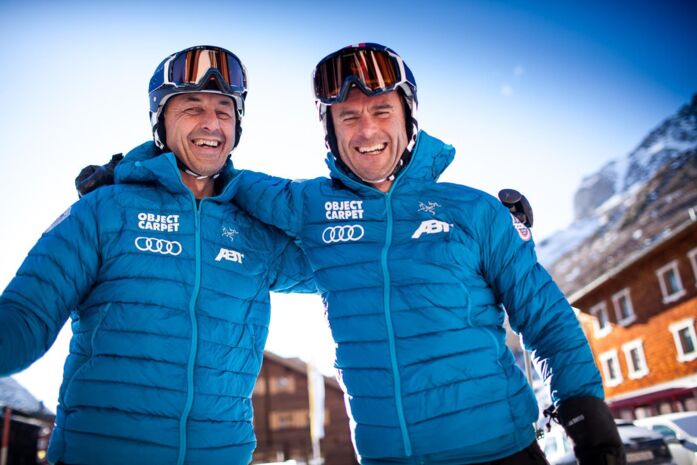 HZSG