A winter without guests
"You just have to look for the positive and stop fixating on the negative"
Jakob Zeller und Ethel Hoon
Management of Restaurant Klösterle, Zug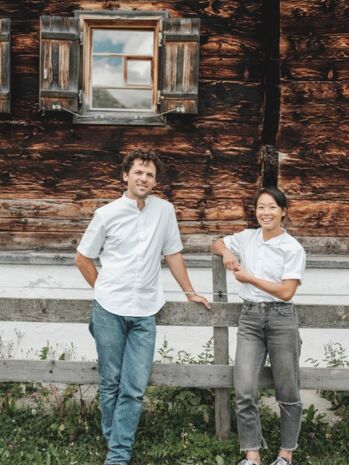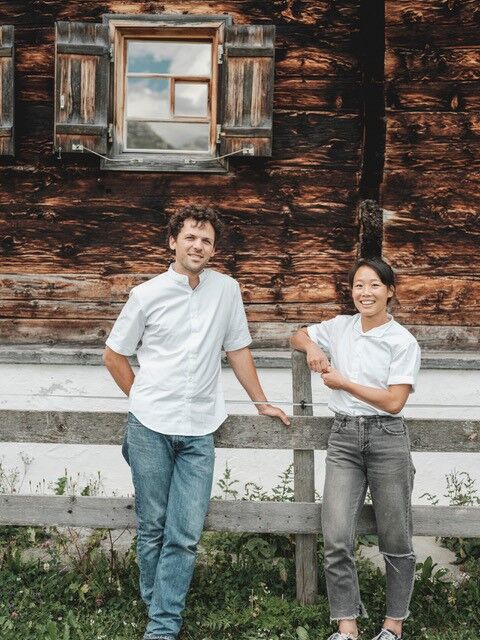 Winter 2020/21:
"You just have to look for the positive and stop fixating on the negative"
Economically, the situation is a disaster. No doubt about that. But most of all, we are sorry for the employees who had prepared themselves and were eager to come. That hurts and sometimes makes us sad. But if you put the negative aspects aside for a moment and look around, one thing becomes apparent: We live here surrounded by an incredible natural mountain landscape and for the last few months, we had it all to ourselves. That is a great privilege.
Everything is a matter of perspective: "You just have to look for the positive and stop fixating on the negative" Normally we would both work so much that we hardly have any time left for other things. Right now we have all the time in the world and we make the best of it: I have been learning how to make cocktails and Ethel went skiing a lot.
We both cook very intuitively and create our dishes in the process. Lacking this rhythm and daily routine makes that difficult, however. In this light, we are simply looking forward to finally being able to cook for guests again. Prior to the lockdown, we changed many things here at the Klösterle and it's time to make all these ideas a reality.
August 2022:
We had already given up all hope that we would be able to open our doors and receive guests again this winter – but fortunately things turned out differently! Nonetheless, it was not an easy winter: Covid regulations regarding closing time and maximum guest numbers changed almost daily, one had to remain flexible and just make the best of it. In that sense, Almhof Schneider's support was a great help for us and on the whole we are more than happy. All the changes we had made, both in the kitchen and in the building itself, have been super well received by our guests – you can't ask for more at the moment.