Trachtenkapelle Lech
Musik am Berg
Foundation
The Trachtenkapelle Lech was founded in 1927 by Engelbert Wolf and Meinrad Zimmermann after a music festival visit to the Bregenzerwald. Marc Gusner is a member of the club since 1993. For almost 20 years he has been the bandmaster of the Trachtenkapelle and still puts his heart and soul into it. As part of the preparations for the winter concert, he answered a few questions about the club.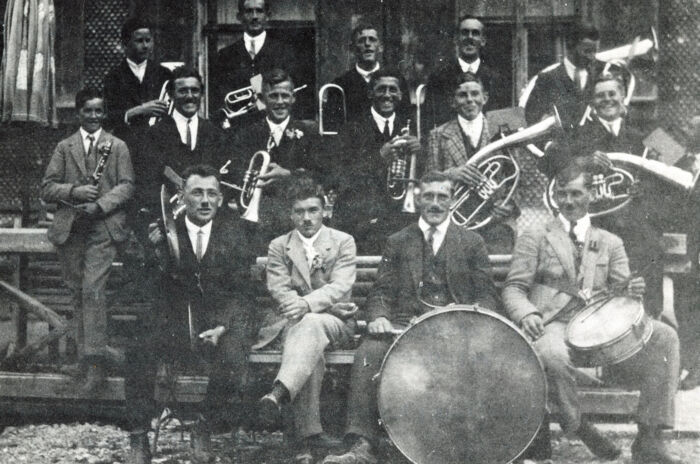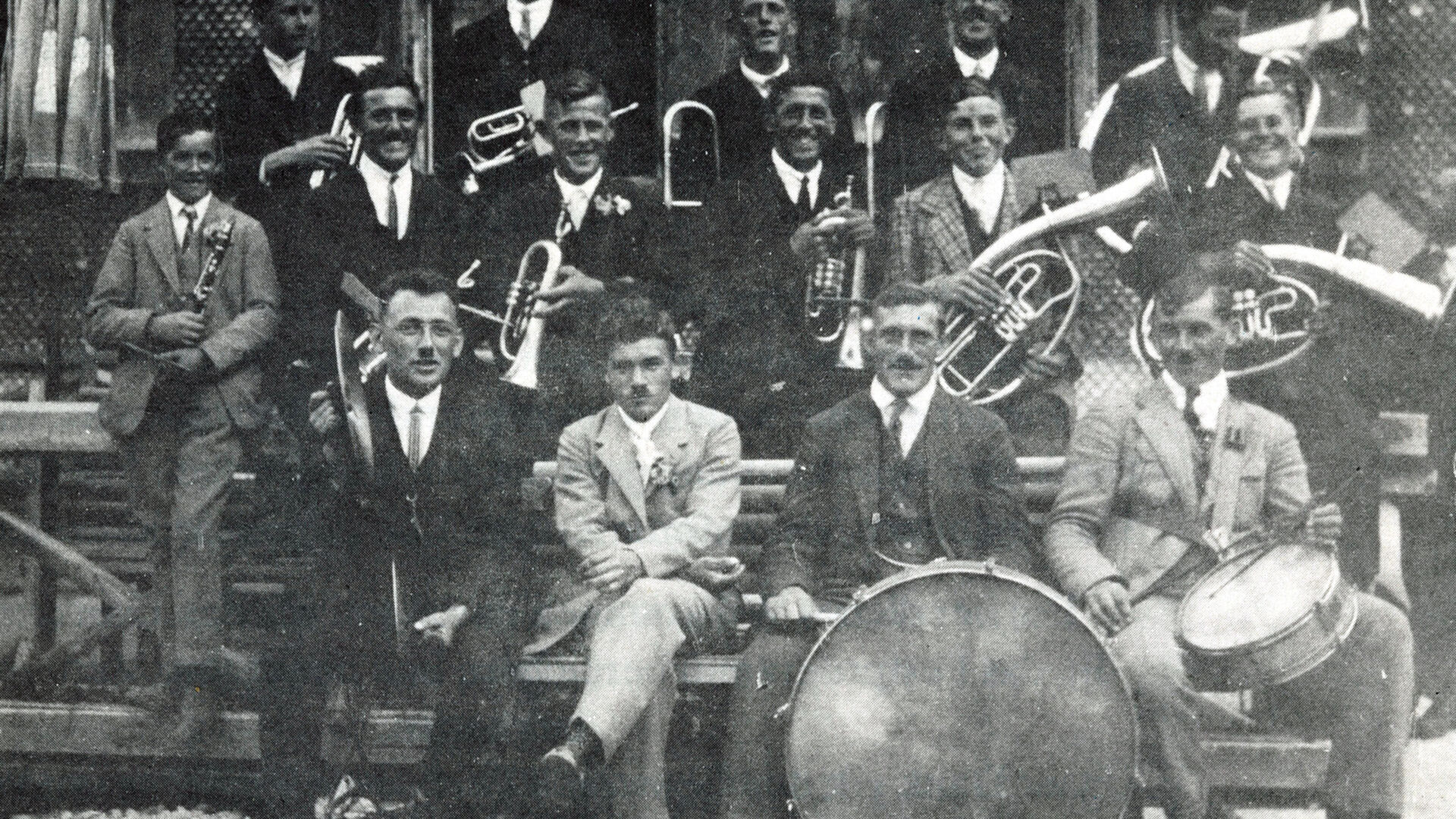 How many members does the Trachtenkapelle Lech have in total?
At the moment we are 45 active musicians, four marketers, one ensign, one flag goddess and four honorary members. The oldest active member is 72 years old and the youngest are 15 years old.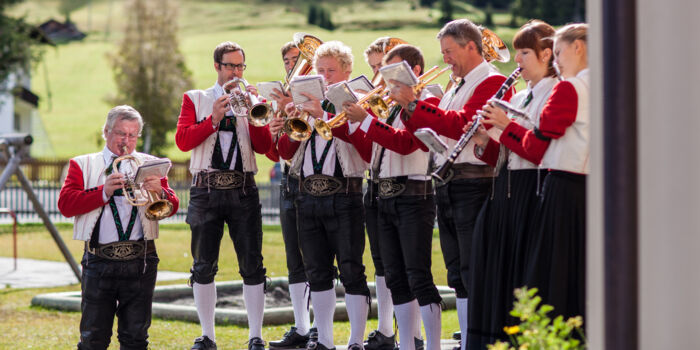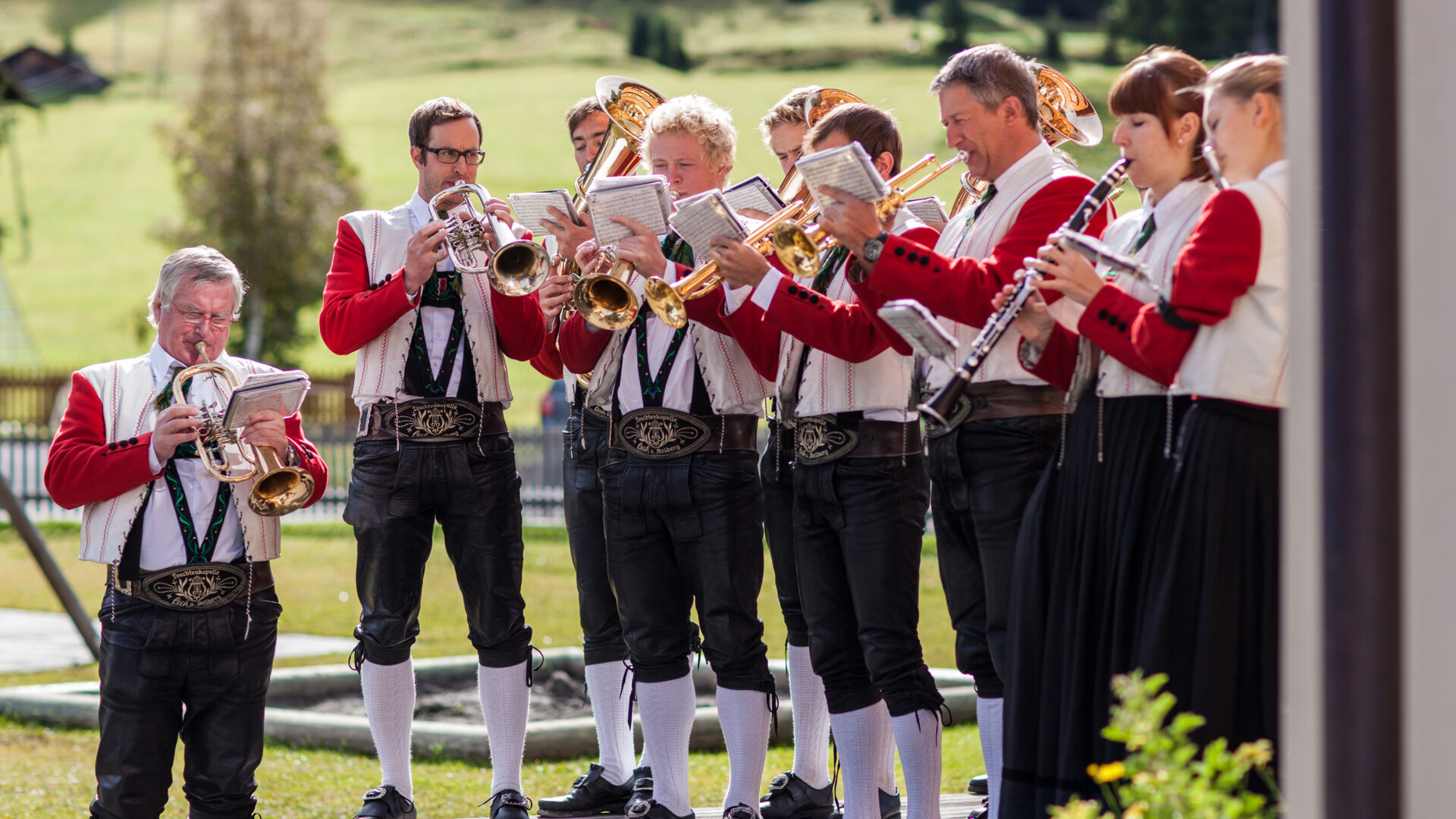 How do you become a member?
First you have to learn an instrument at the music school. After 3 years at the earliest, depending on individual progress, an examination, the bronze performance badge, can be taken. This is also the "entrance ticket" to the Trachtenkapelle Lech.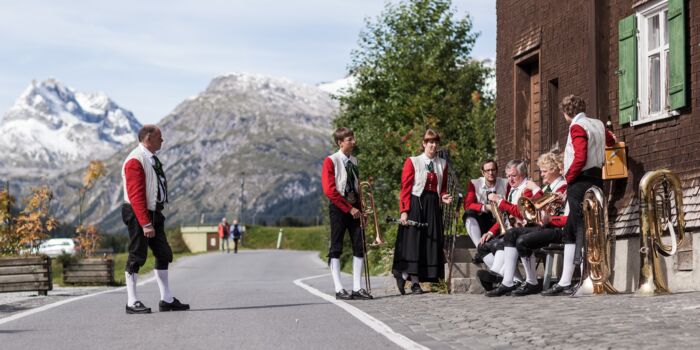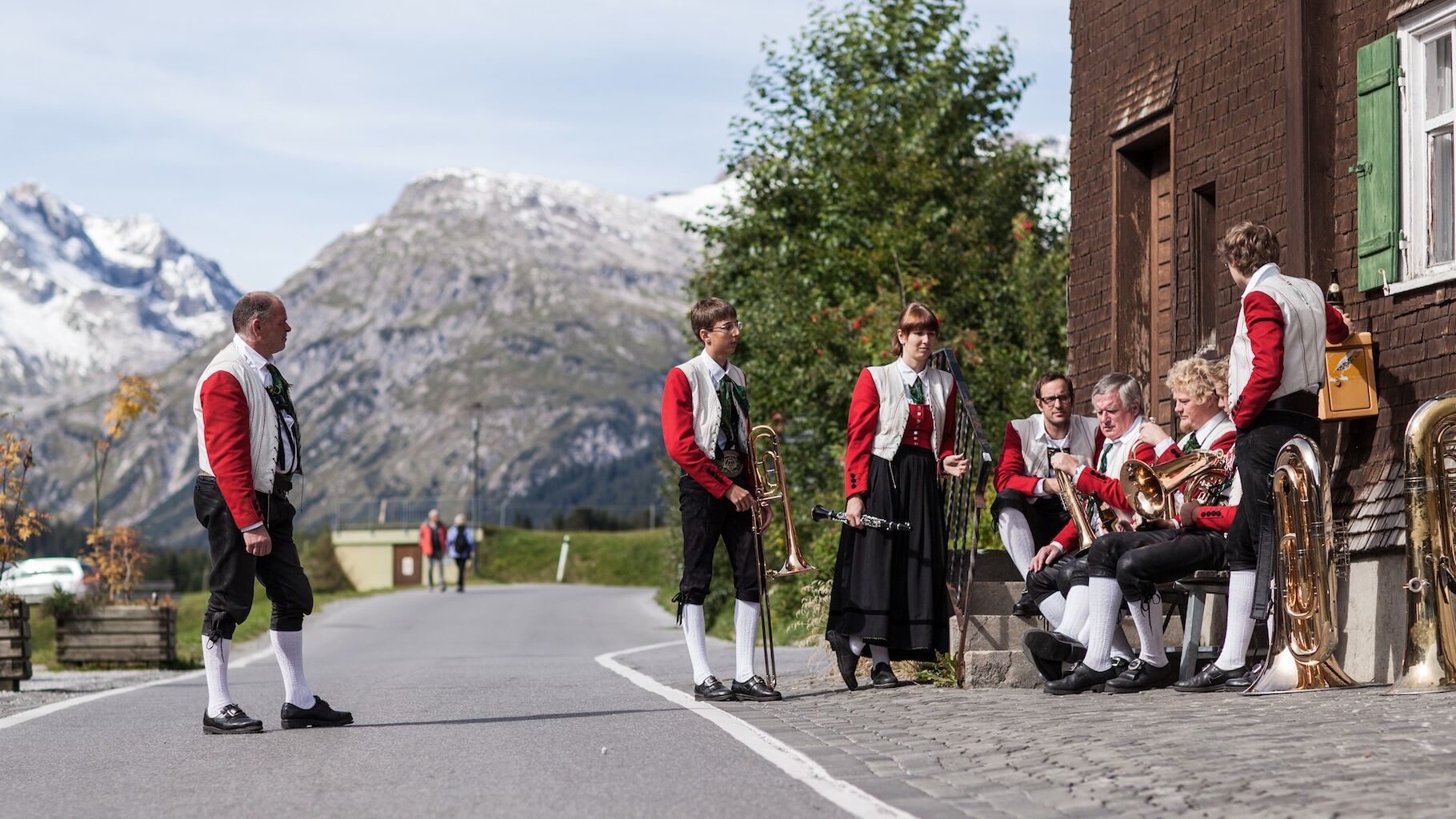 Which instruments are all represented in the Trachtenkapelle Lech?
Beginning with the flutes, clarinets, saxophones and trumpets to flugelhorns, trumpets, trombones, basses, French horns, percussion, tenor horns and baritone.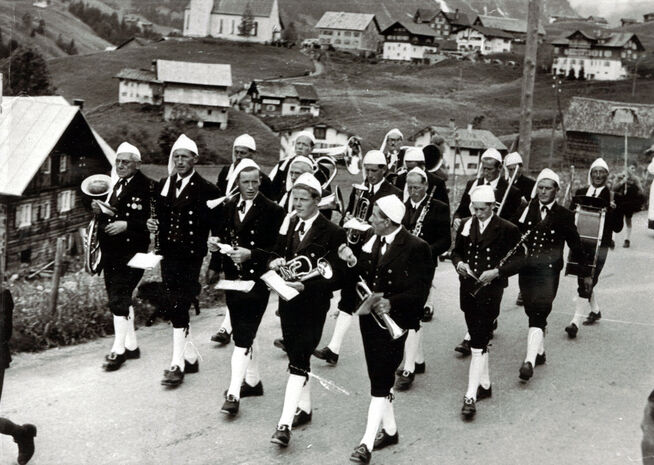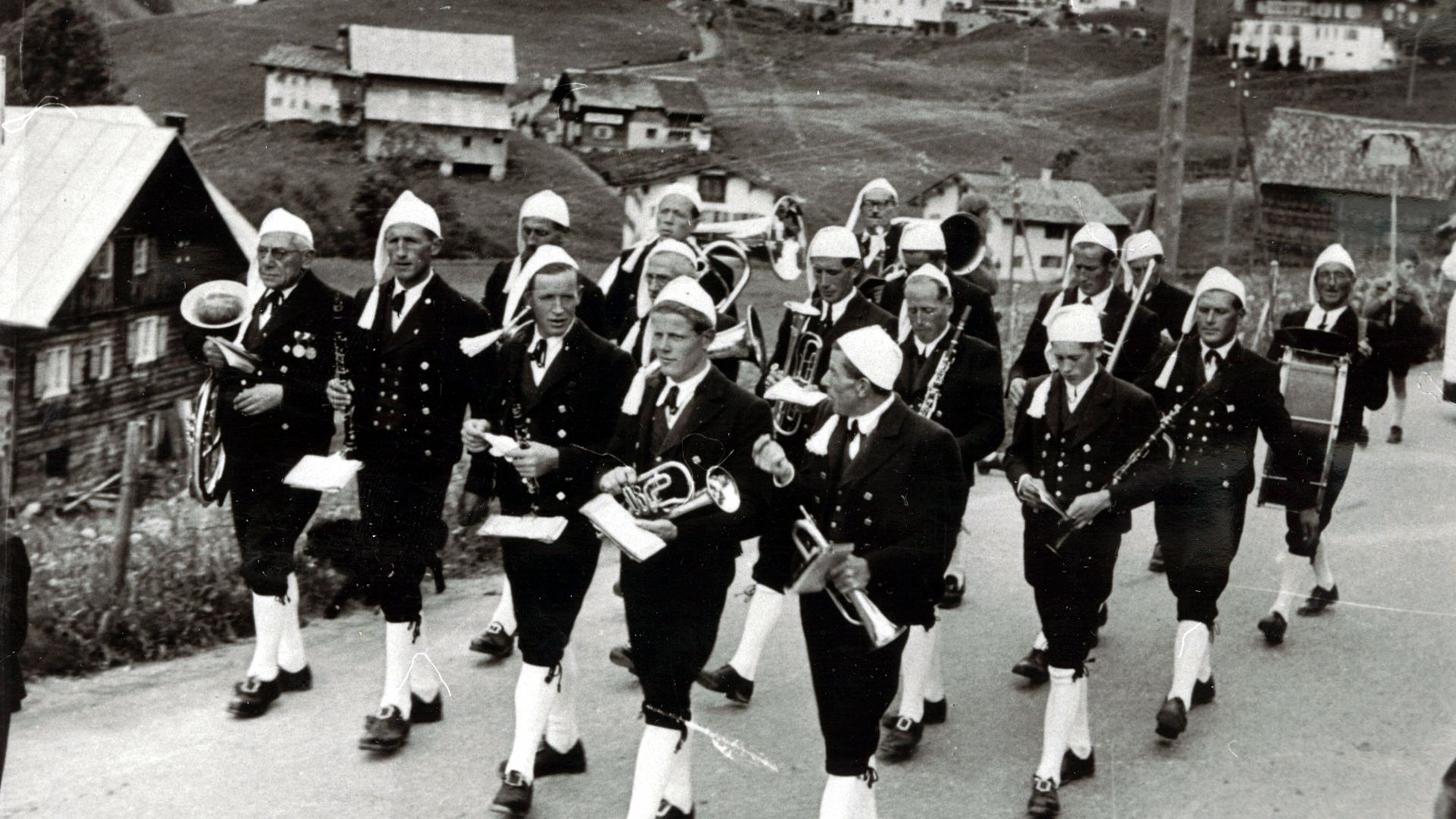 The club has a relatively large number of young members, what do you think is the reason for this?
To spend time with like-minded people and to make music together is simply something beautiful. If the camaraderie is right, then it's quality leisure time.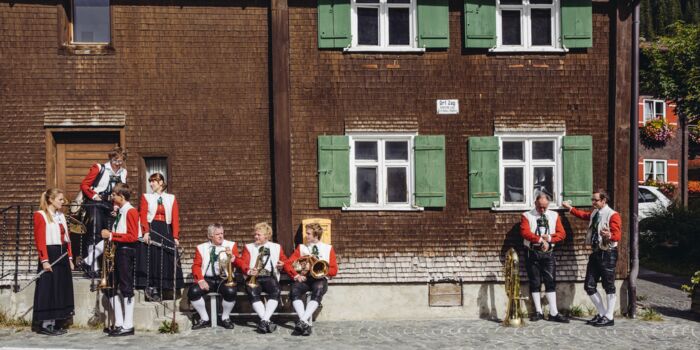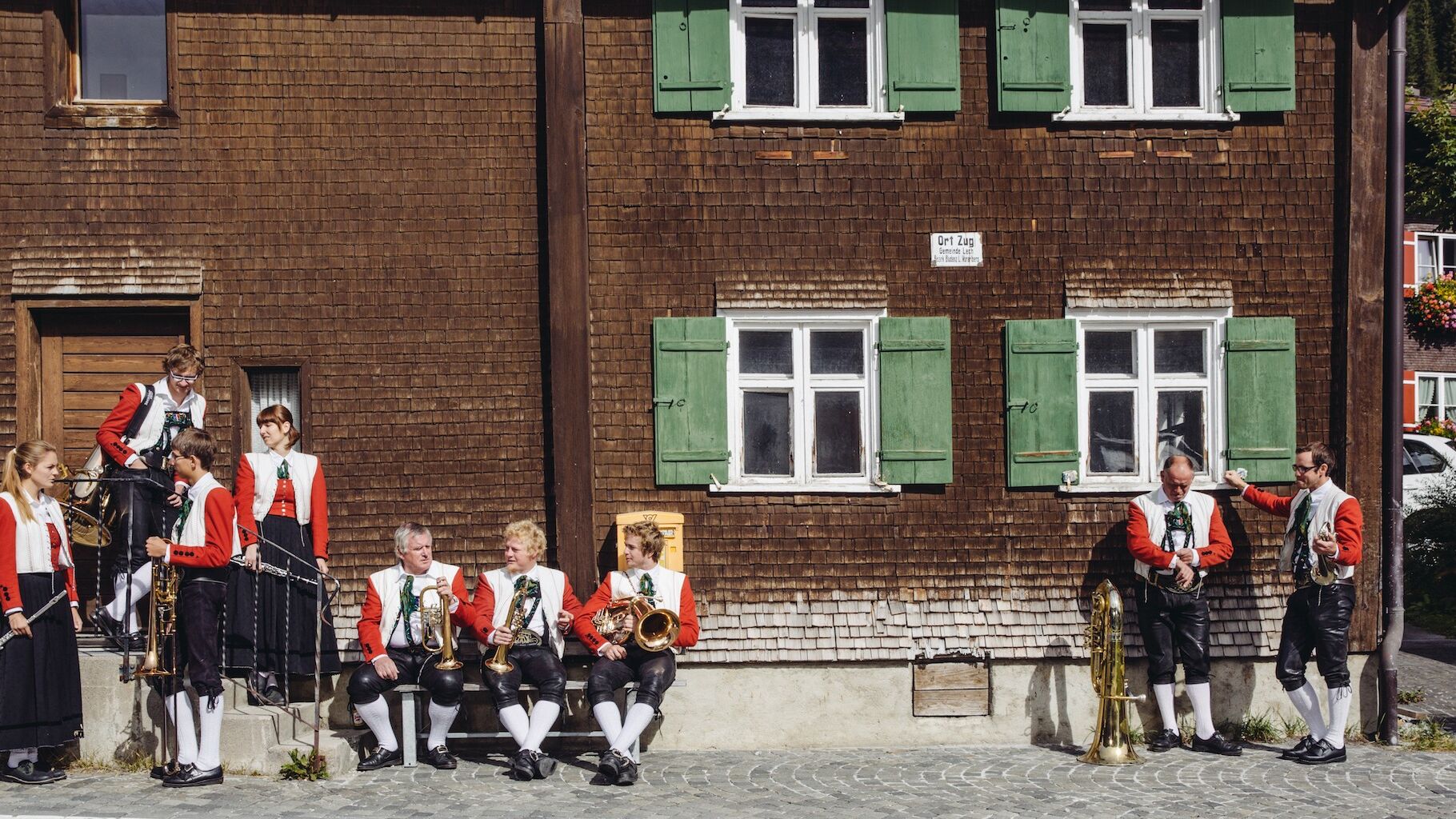 What are your fixed concerts spread over the year? Which concerts do you play outside of Lech?
Fixed concerts are the winter concert every February and the numerous evening or square concerts in summer. In addition, there are some church dates, such as First Communion, Mother's Day, Corpus Christi or Soul Sunday. During music festivals or trips, for example to our partner towns Kampen, Beaver Creek or Hakuba Happo, we naturally also play outside Lech. This year, for example, we will play a big concert at the fair in Kitzbühel on 01 August. Last year our musicians, including all rehearsals, had 110 dates, of which almost 45 were musical outings.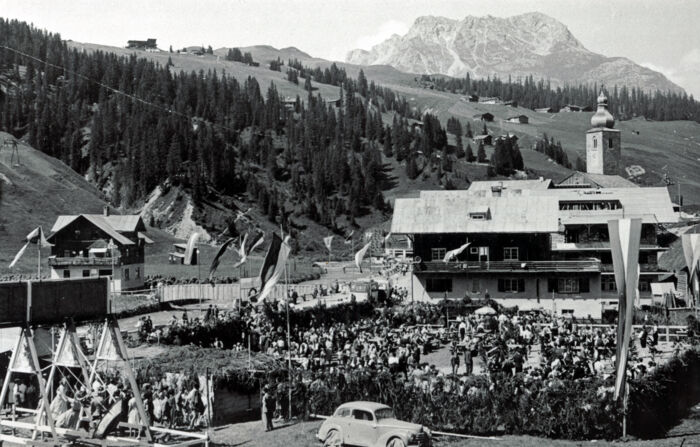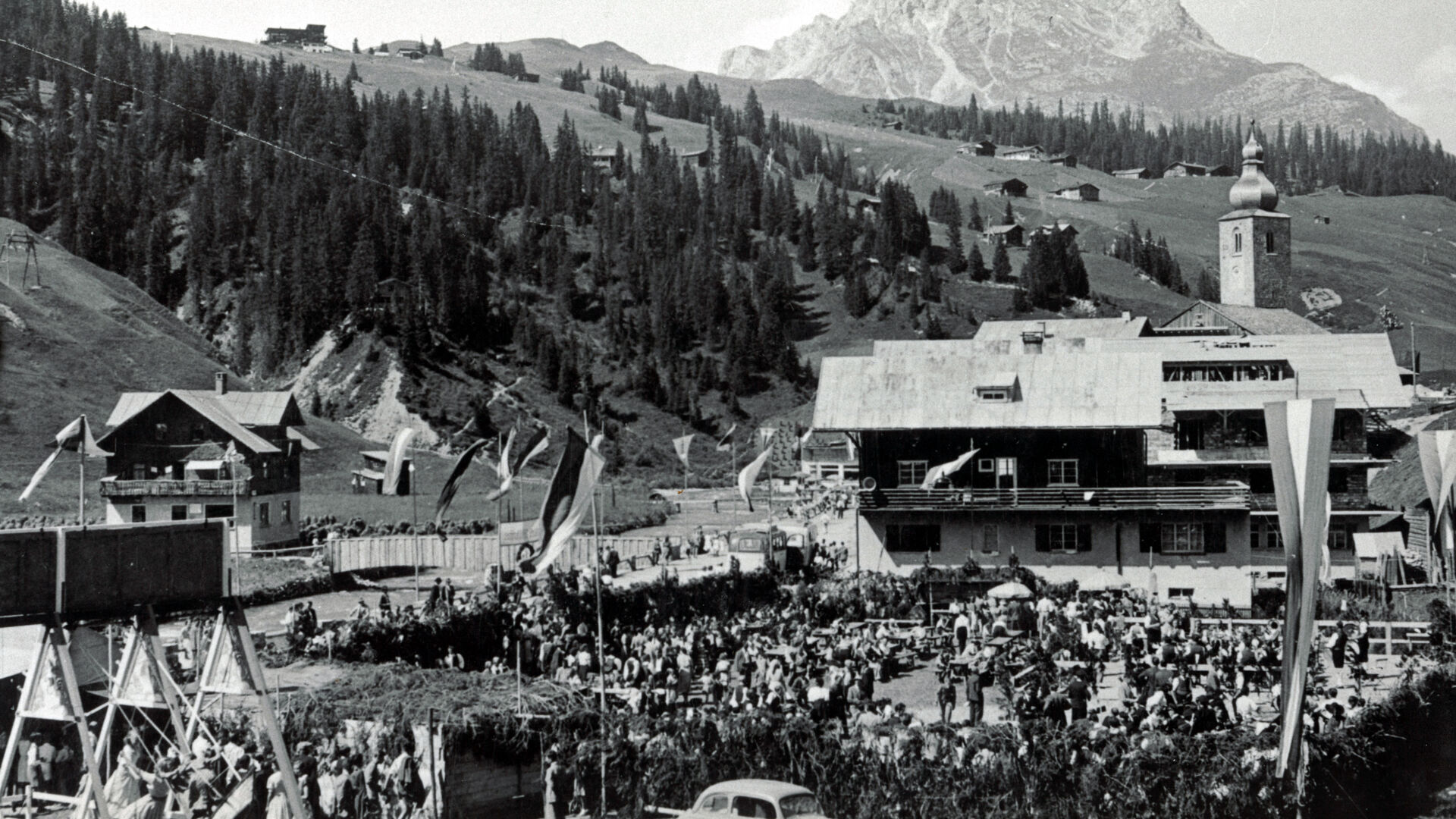 There is also the Kleine Partie, can you tell us a little bit about it?
The Kleine Partie is, like the Lech alphorn players, a part of the Trachtenkapelle and consists of about 15 musicians who play exclusively Bohemian-Moravian brass music. The group is very much in demand, especially on social occasions such as fire brigade festivals, fishermen's festivals, or the Zug village festival.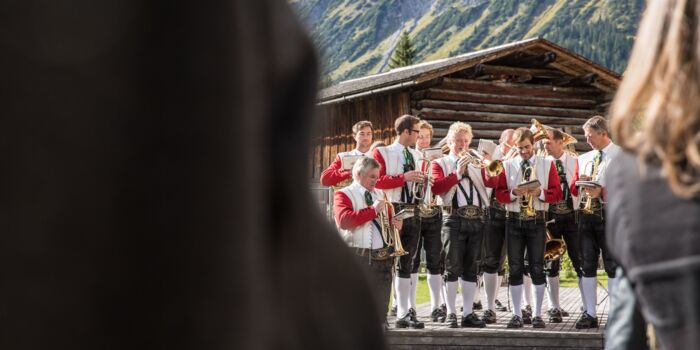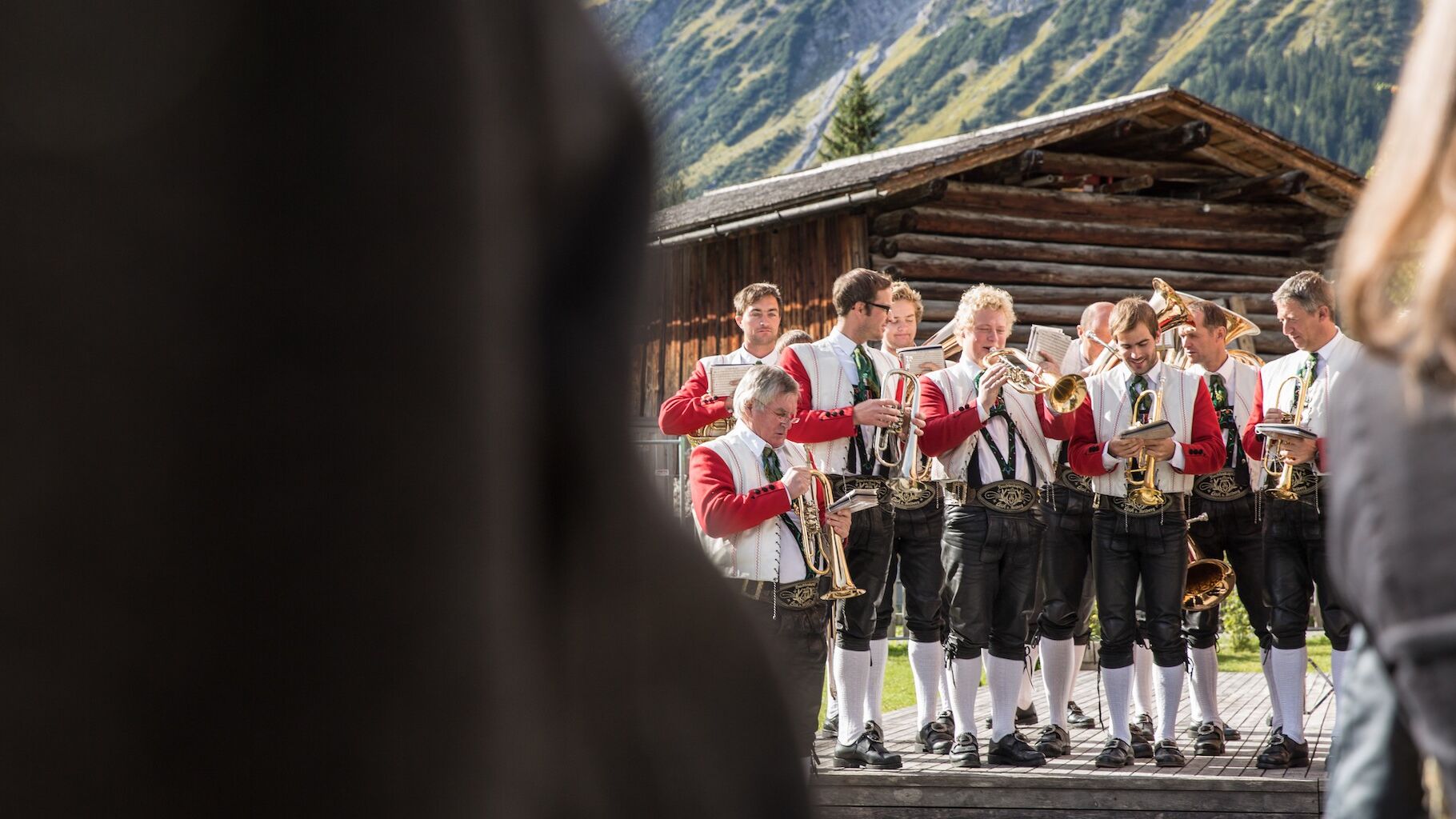 How do you feel about club life in Lech Zürs?
The club life in Lech Zürs is still satisfying, but of course we would prefer to have a lot of requests! The times for the clubs have changed massively almost everywhere due to the oversupply of leisure activities WITHOUT any obligations. Fun yes, but with as little effort and obligations as possible. We as a club have to face this actively and present ourselves positively!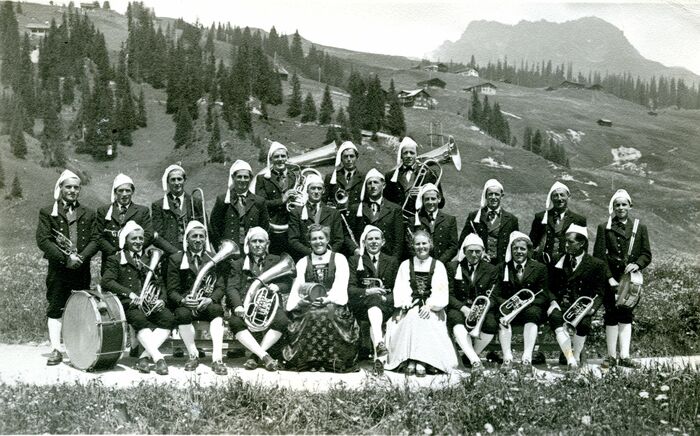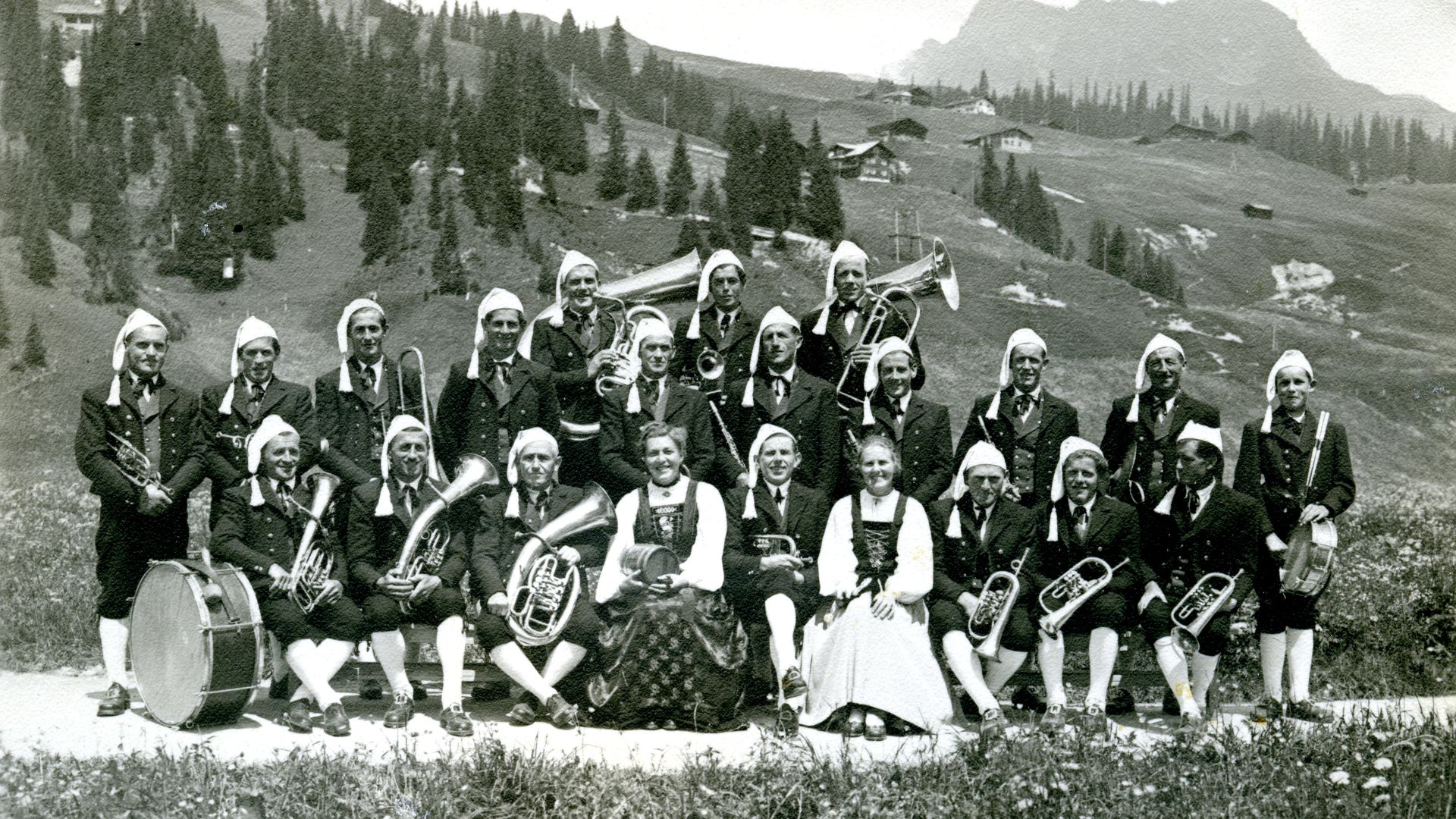 What makes the Trachtenkapelle Lech so special for you?
The Trachtenkapelle was my first real club. Music connects, and even if you invest a lot of time in mastering your own instrument or rehearsing, you always get something back and together you are happy about the success of a good concert!