Off to Hasenfluh! (2.534m)
Autumn is for Hiking
It's a sunny autumn day, the midsummer temperatures are slowly saying goodbye and we decide to go on a mountain tour up the Hasenfluh (2.534m) in Zürs. After a short time our backpack is packed with a snack, water bottle and jacket. The hiking boots are tied and then we take the car in direction Zürs.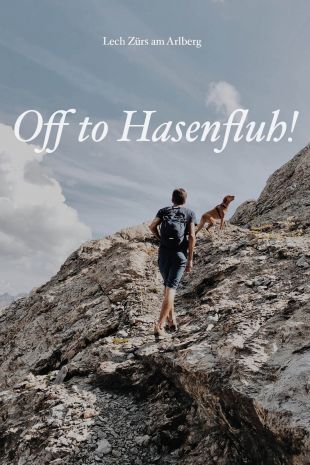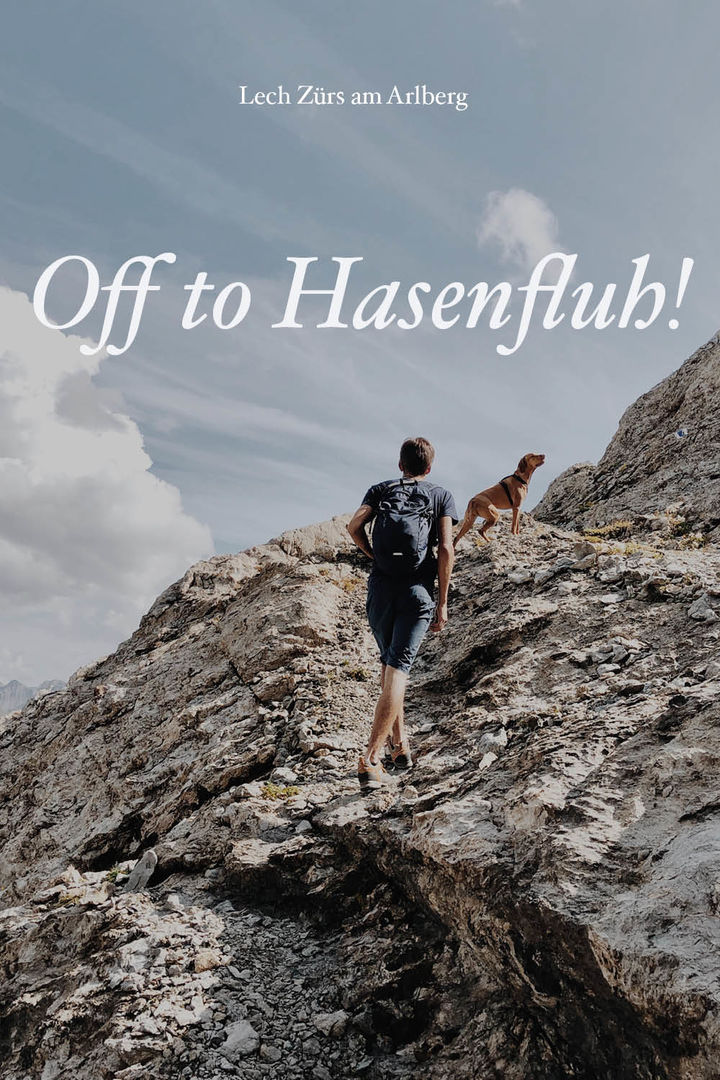 With the Seekopfbahn up to the Zürsersee
We find a parking lot directly at the valley station of the Seekopfbahn and walk the few meters to the entrance. Mouth and nose protection, Lech Card – and then we are already sitting on the chair up to the Zürsersee.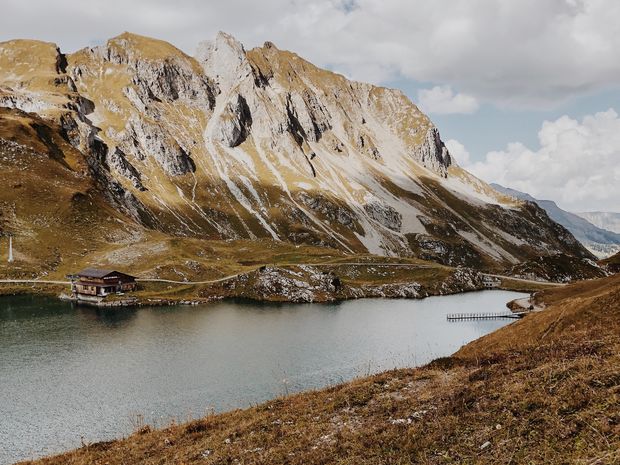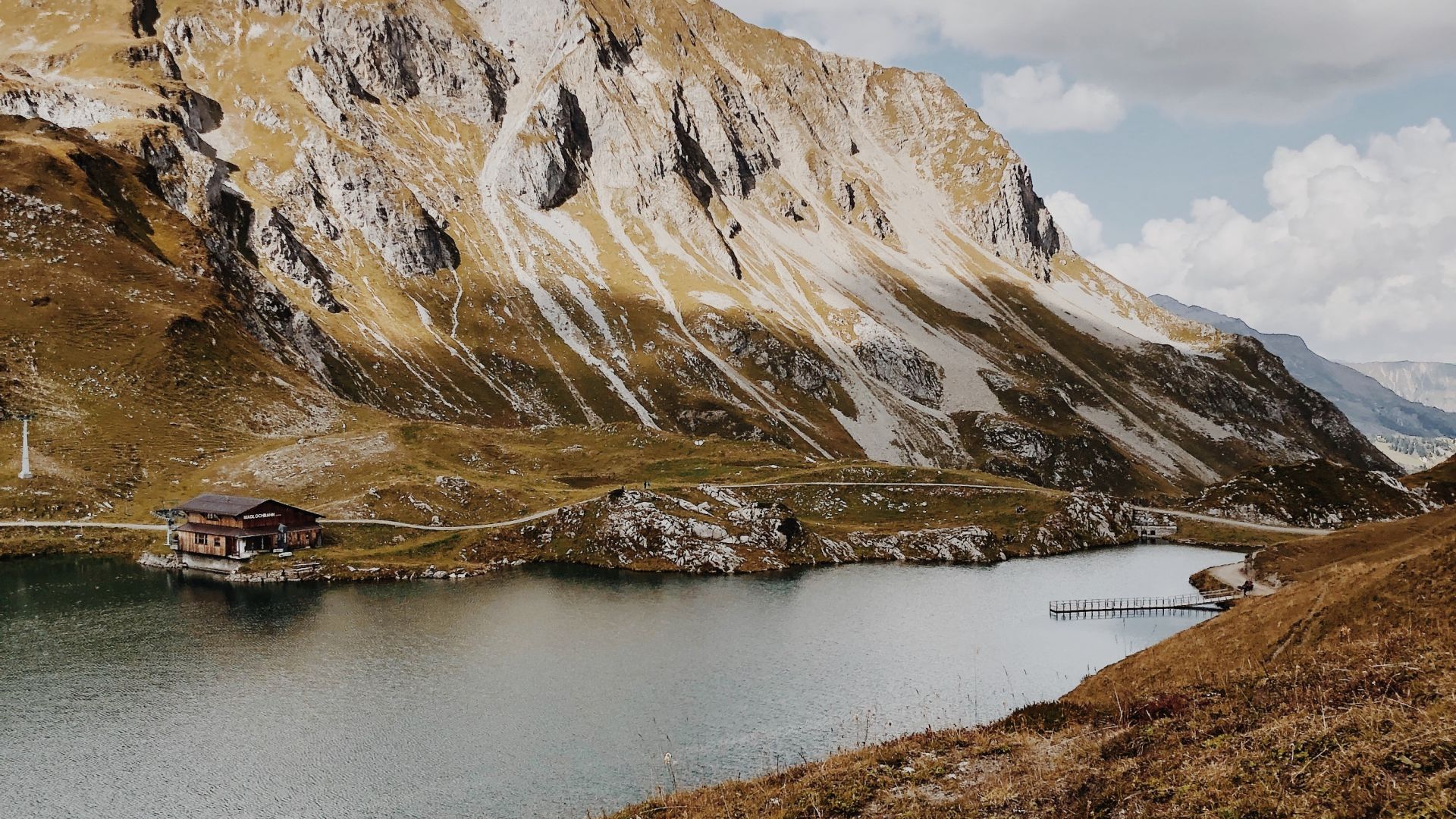 Arrived at 2.200m
At the top, at 2.200m above sea level, we first enjoy the breathtaking view of the turquoise colored Zürsersee. Directly below the mountain restaurant Seekopf a path leads to the start of our tour. A short distance above the newly built barbecue area, we find the first marker towards Hasenfluh. So we turn left and follow the hiking trail across the meadow until we finally reach the Stone Kar, which is covered with larger boulders.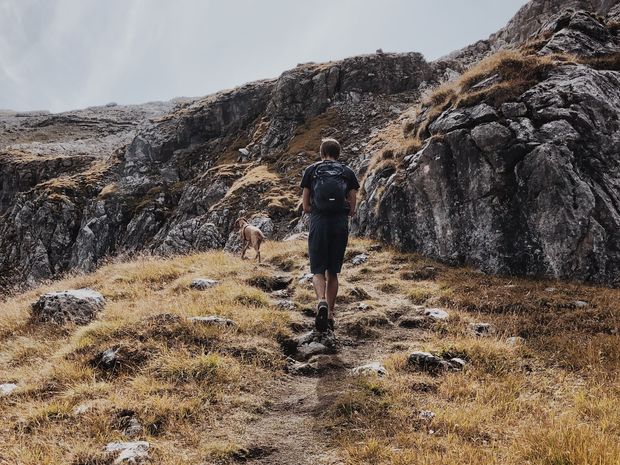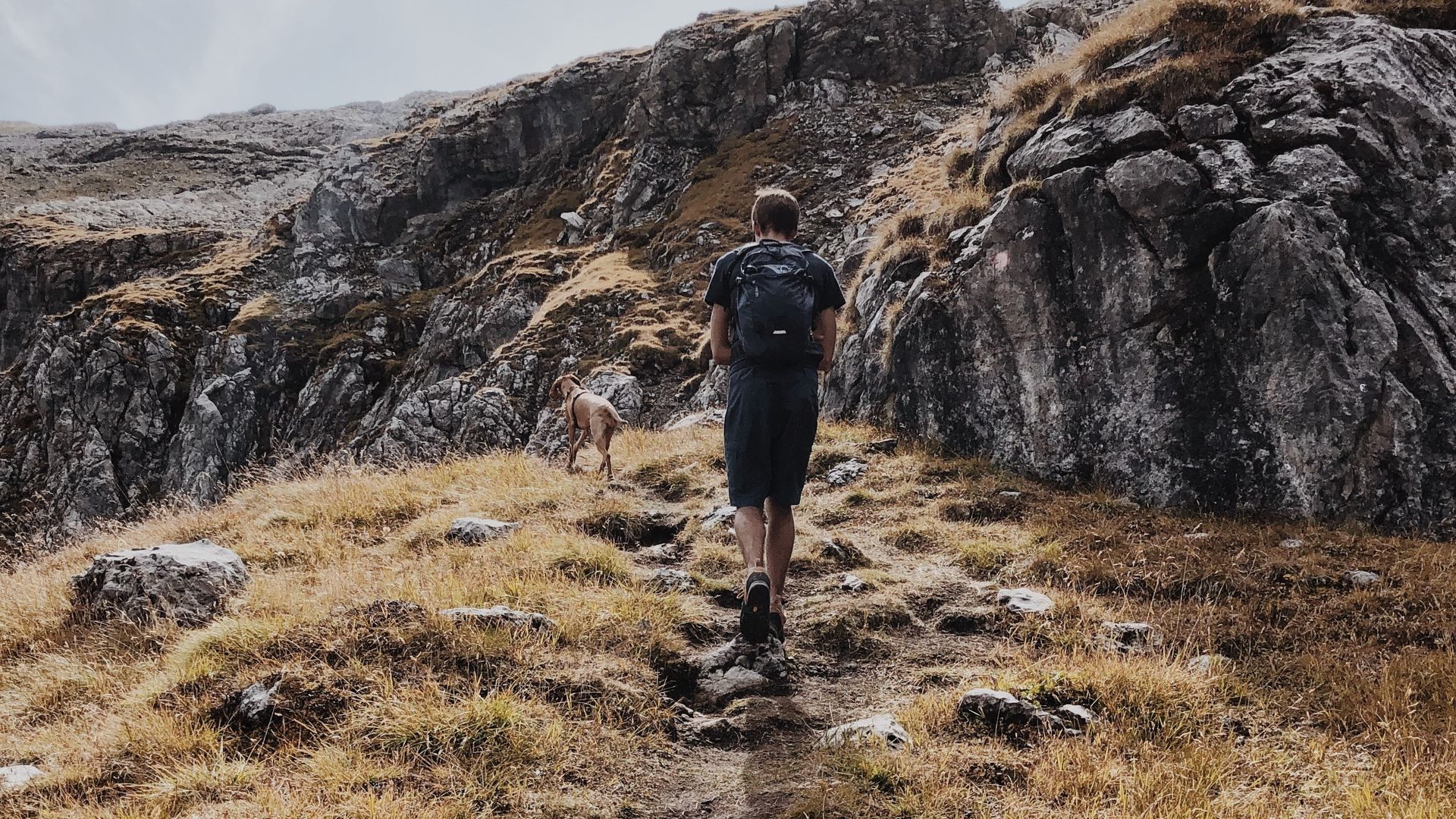 Always further uphill
We follow the markings and reach the "key point" of this mountain tour in a zigzag walk. A short, not too difficult climbing spot follows. This is also the only place where we have to help our dog Alma a bit. Afterwards you are already standing on a kind of platform. From here, the route continues over flat karstic rock towards the summit. It is a wonderful day and we enjoy every moment of this ascent. A few minutes and meters later, we can already see the summit cross.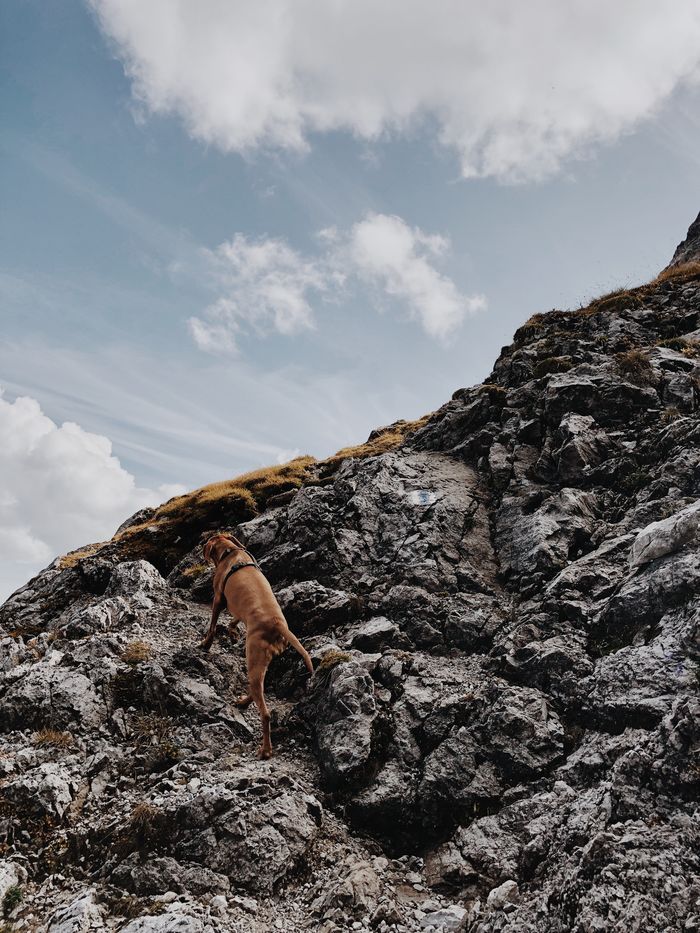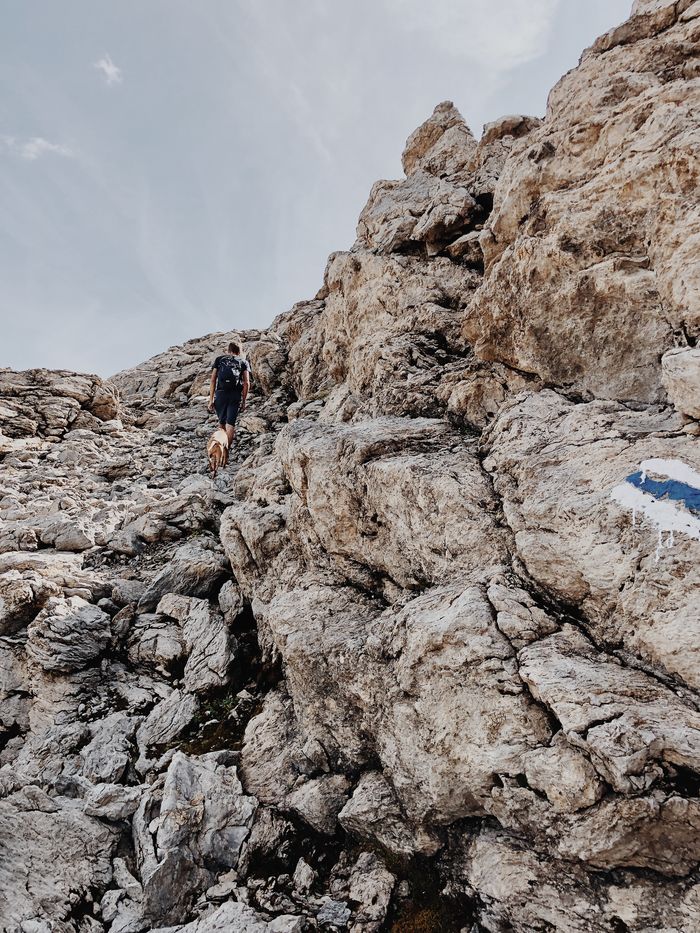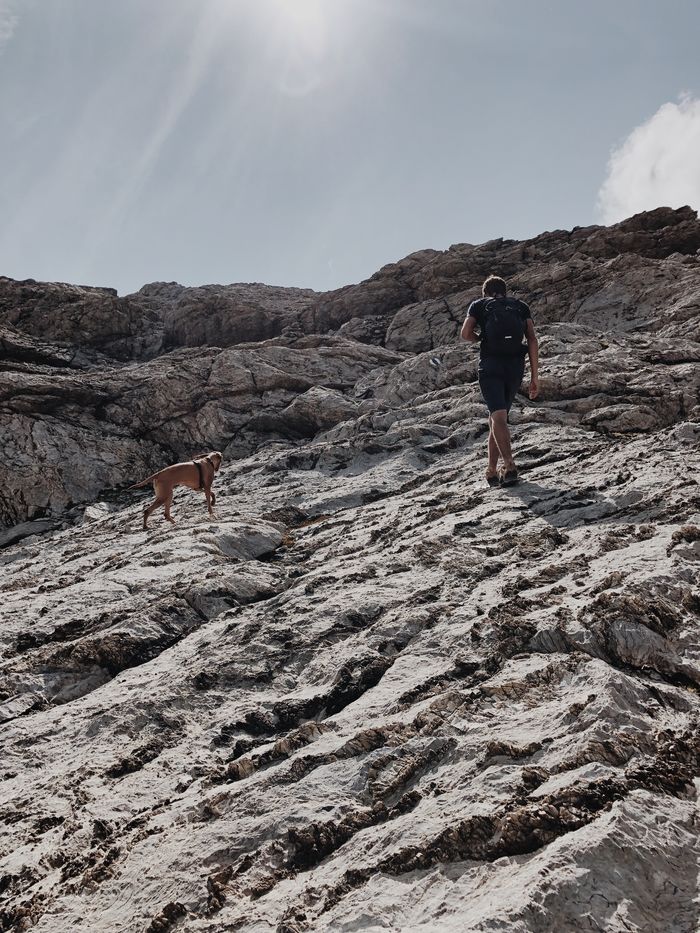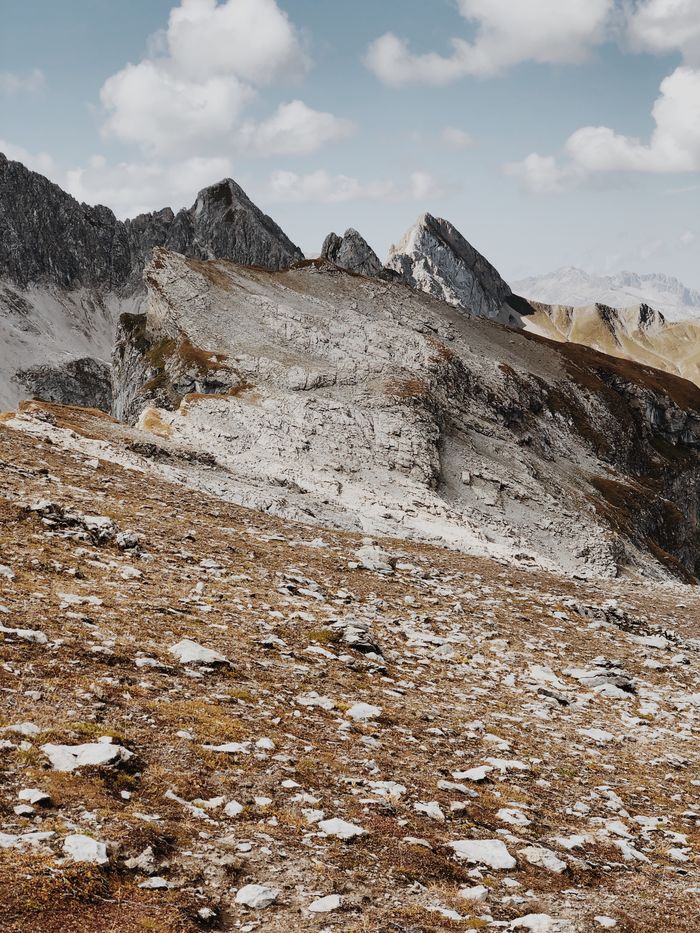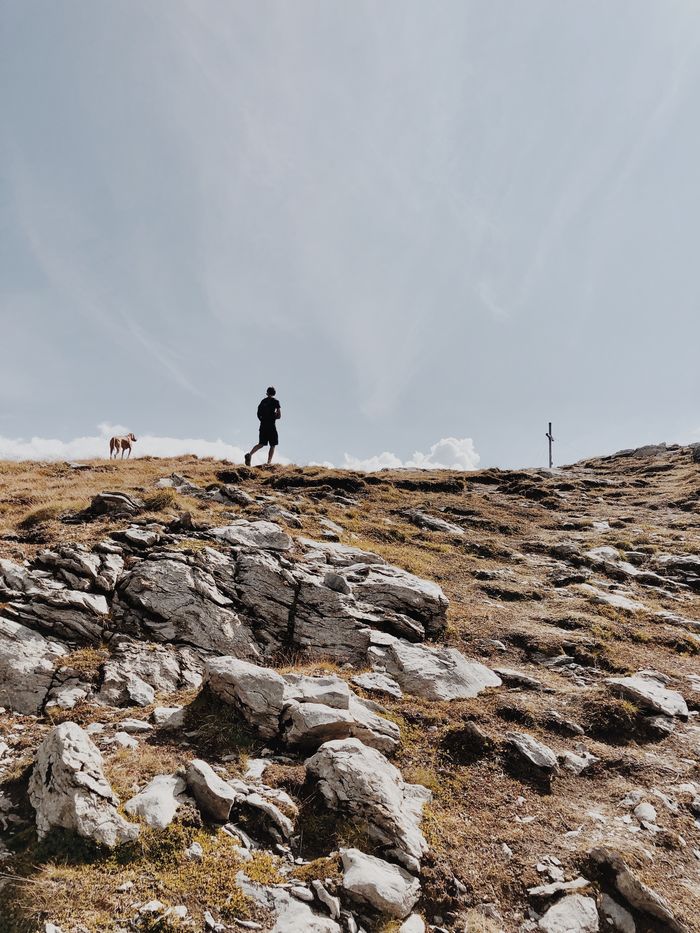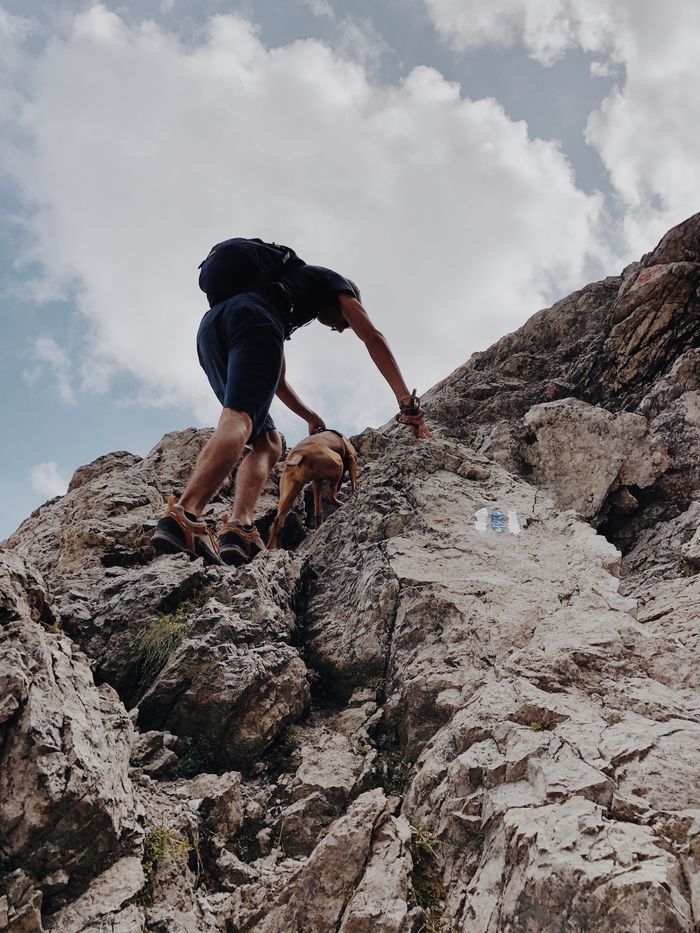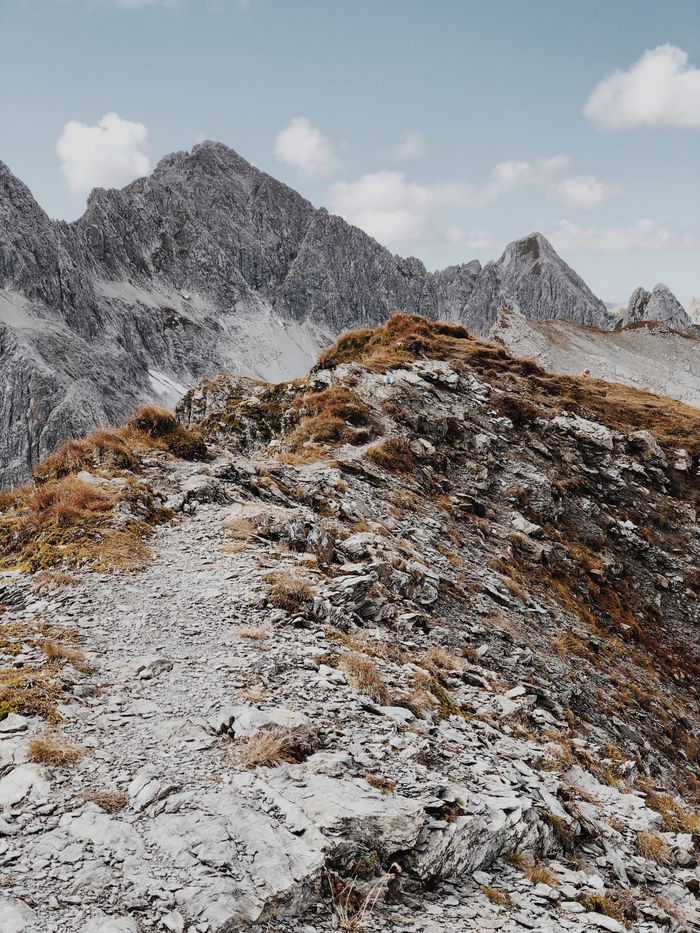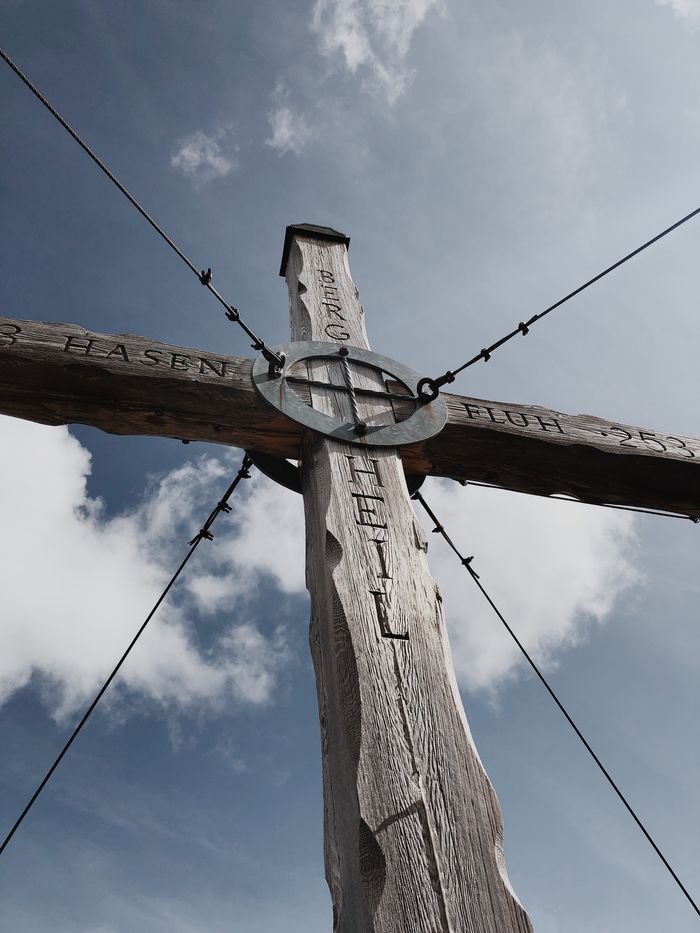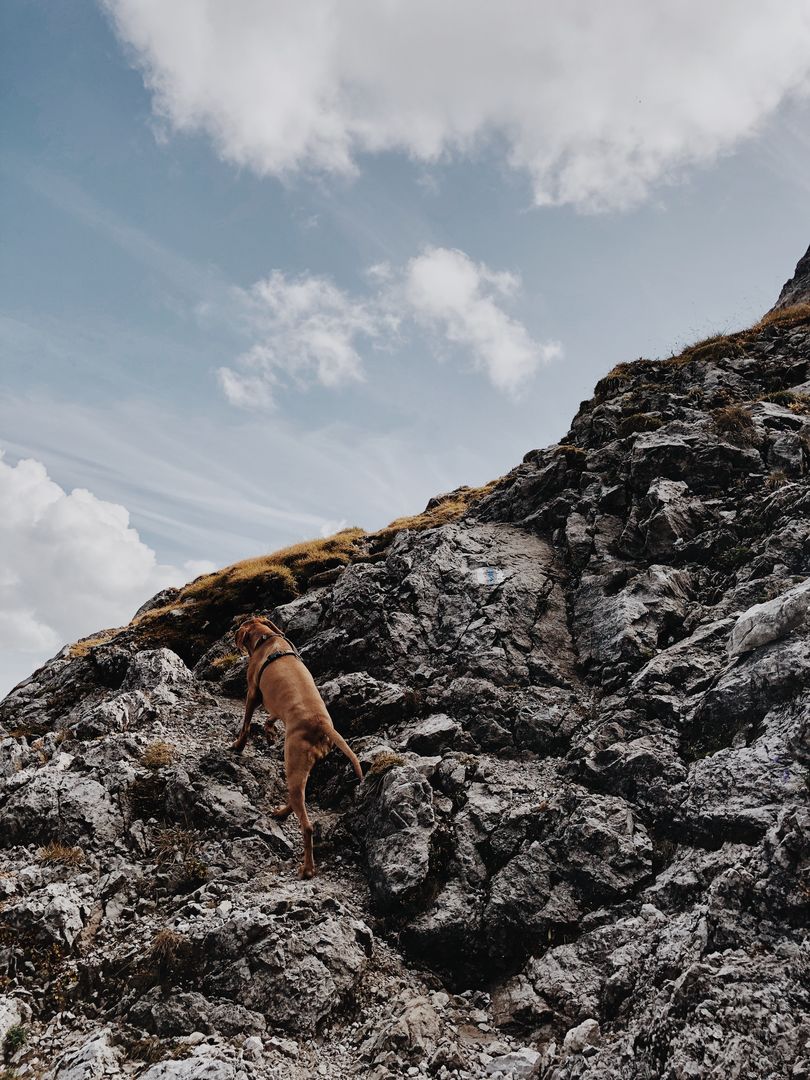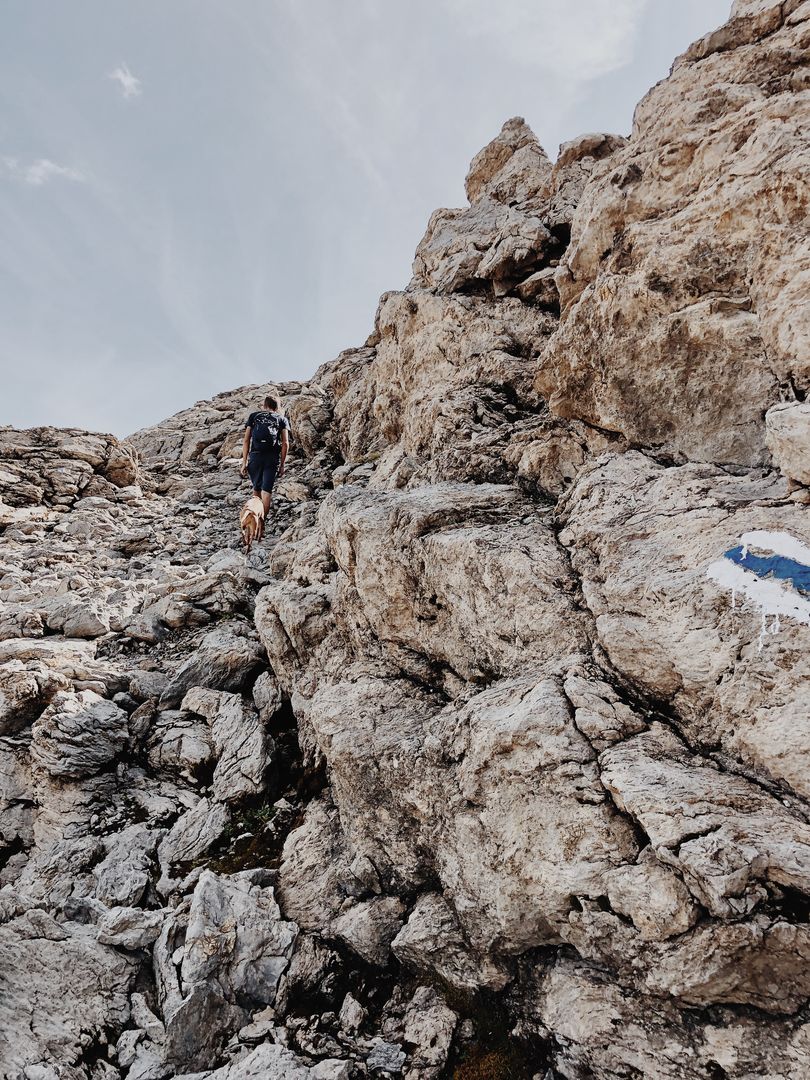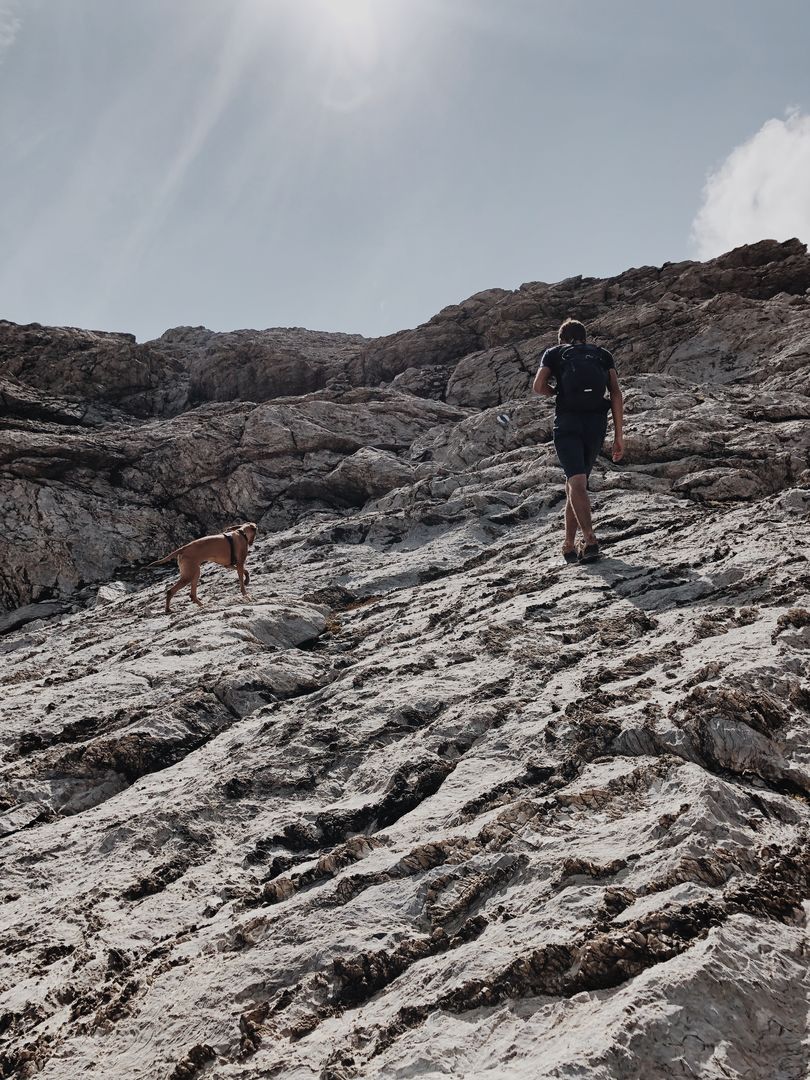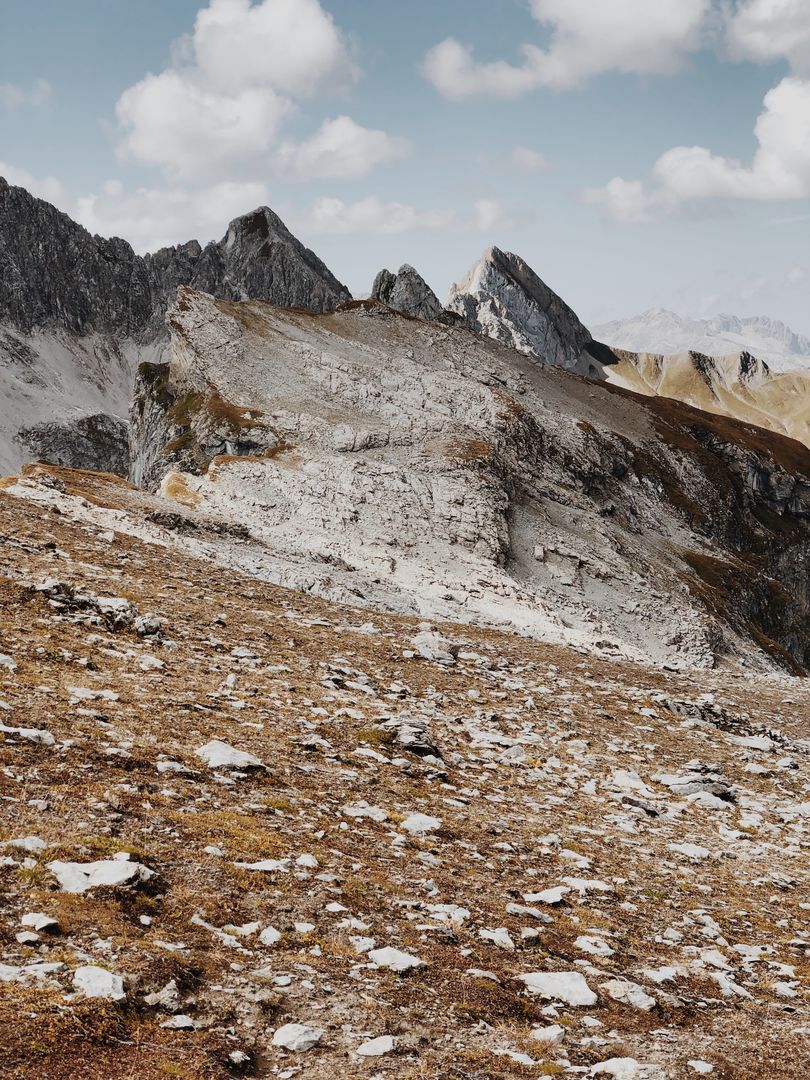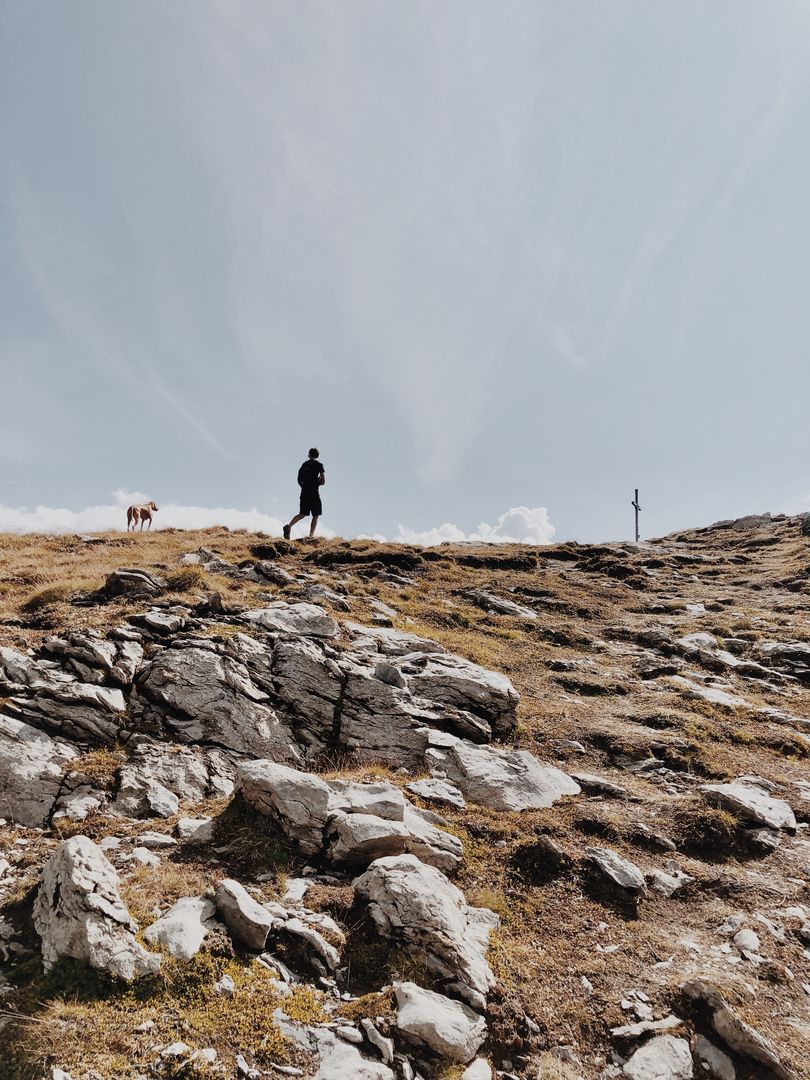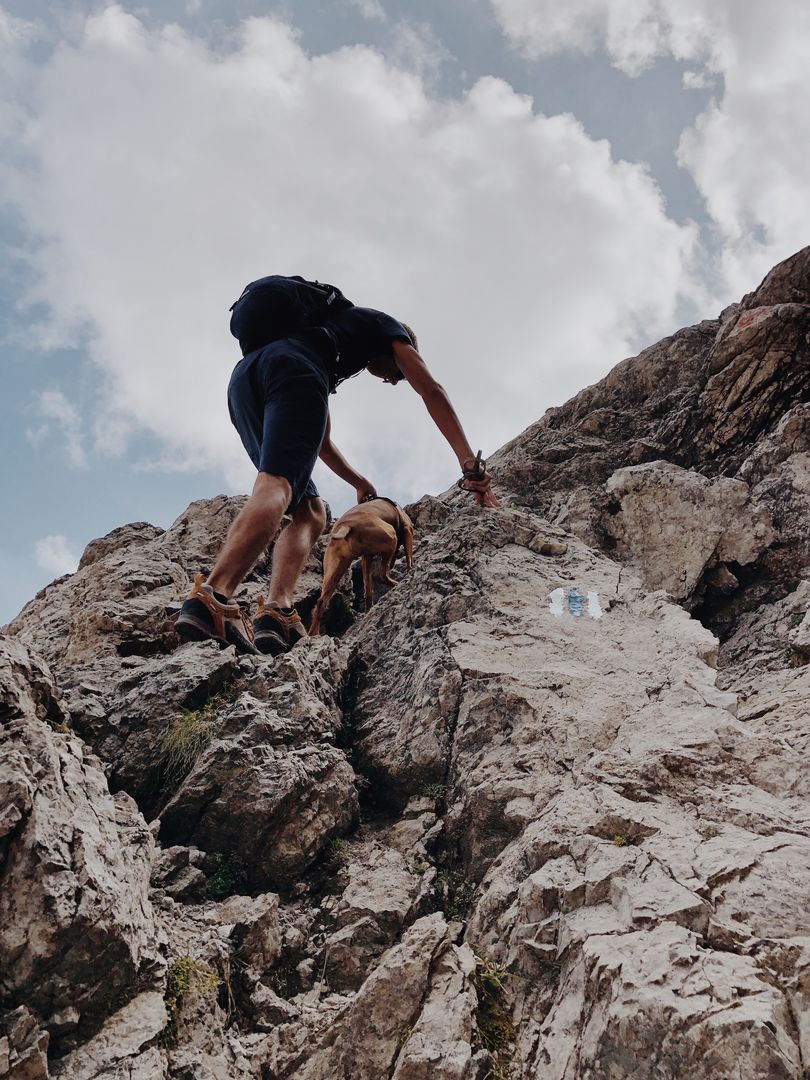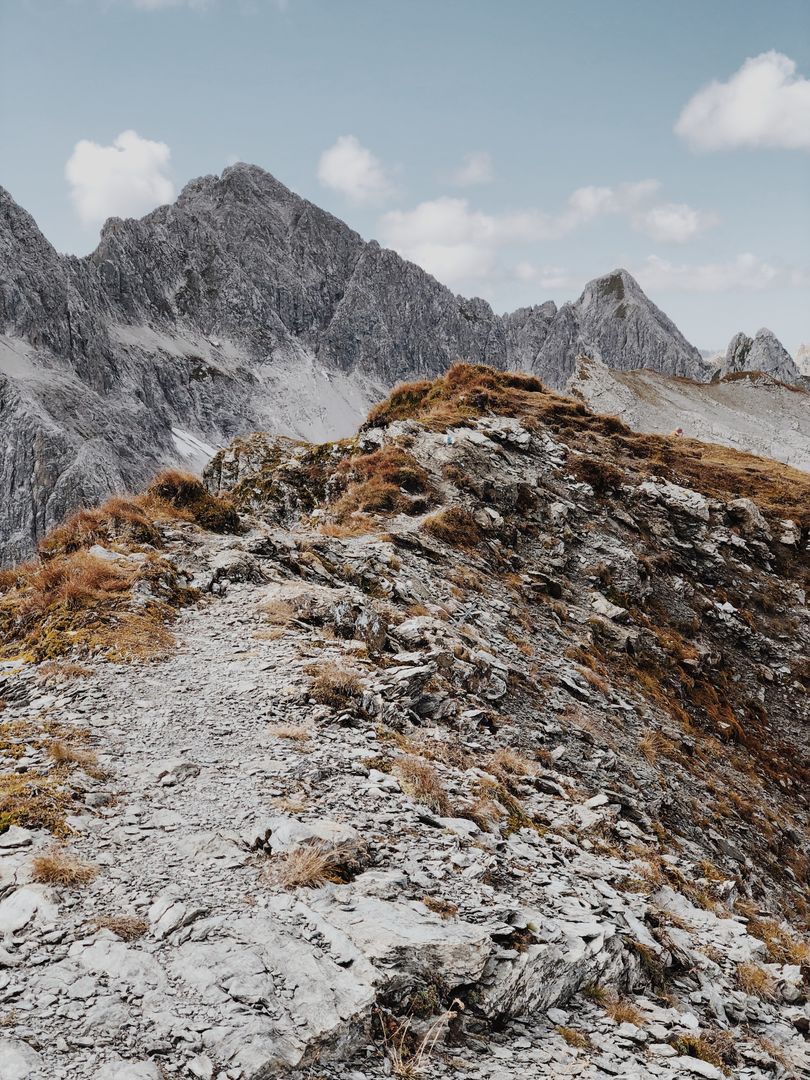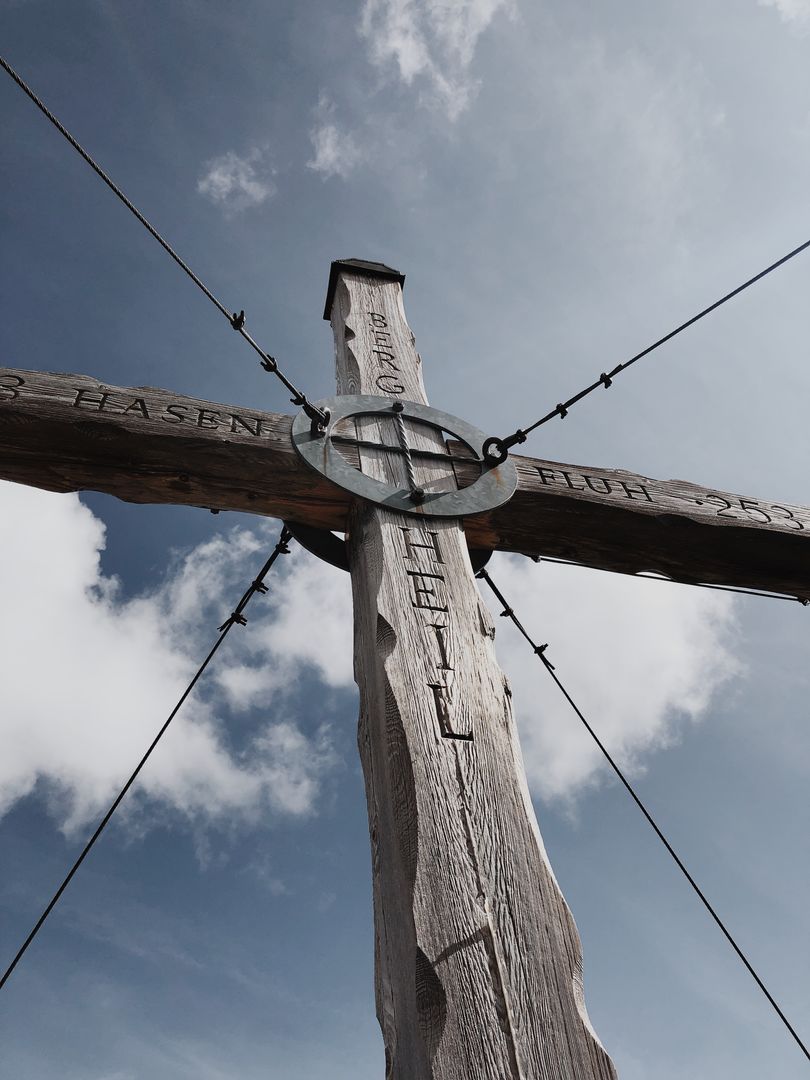 The last ascent
It doesn't take much longer and then we have already reached the top. To reach the summit cross we have to cross a short, partly exposed ridge. At that point: Berg Heil!
After a refreshing snack, the entry in the summit book and wonderful views of Zürs and the Arlberg mountains, we set off on the same route back. Before we take the Seekopfbahn back to Zürs, we decide to make a detour to the panorama restaurant Seekopf.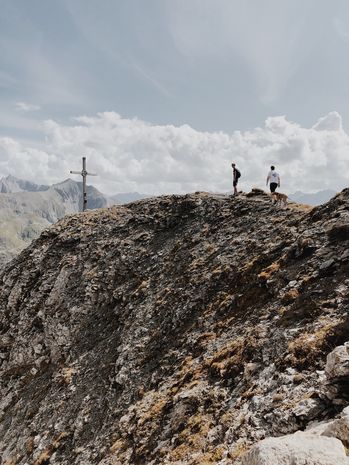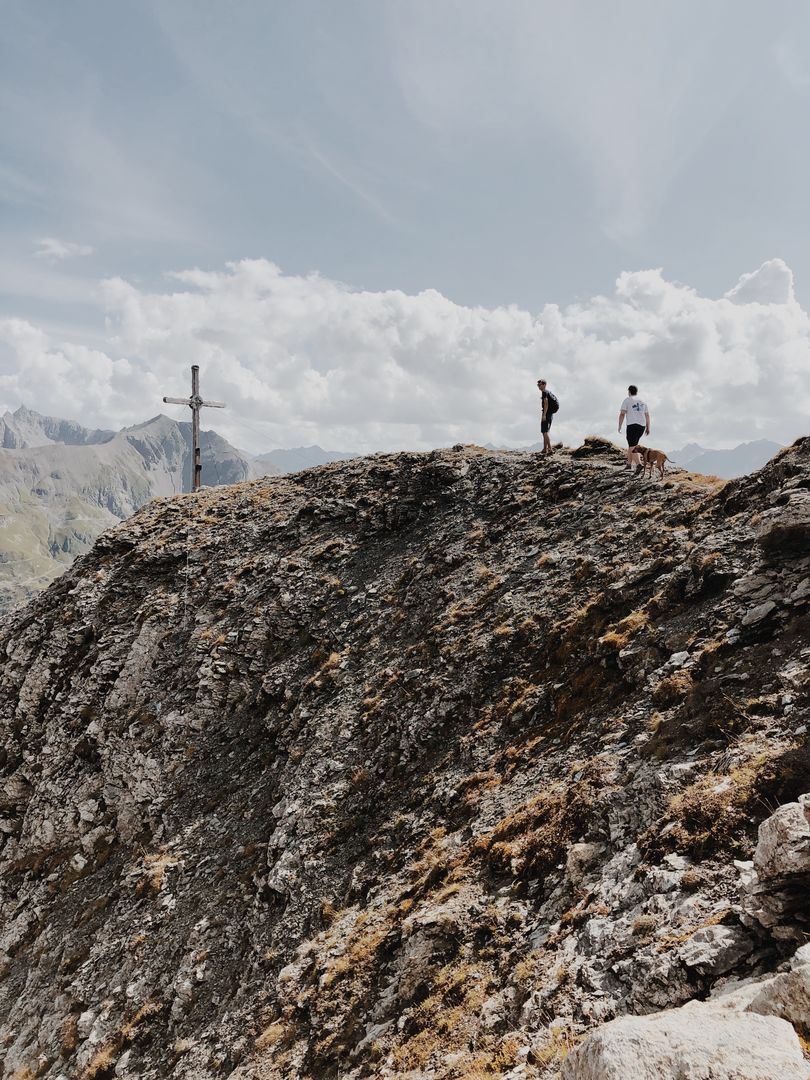 What a beautiful autumn day on the mountain!