Daisy Hoch
The snow painter from the Arlberg region
Art in the mountains and pleasure in the snow don't contradict each other. Instead, art opens a door that, when we open it, gives us space to pause."
About snow.
Daisy Hoch's attitude towards the white stuff, which is never just white, is entirely positive: "White is a colour that has myriads of shades. For me, snowflakes are messengers of art sent to us by heaven."
When she talks about snow, what she means is the snow in Lech Zürs. Six months of snow a year, that is very rare. "When it snows, I have the feel - ing it's snowing just for me. Only we get 'real' snow. If there is one thing we have enough of it's snow." Her paintings are not cold, and if there are houses in them, there is always a light shining inside, "something warm to show the way."
To her, snow means silence, and to paint it, Daisy Hoch must be sur - rounded by silence. She finds it in her small studio at home in Oberlech. "I always have." It's her intimate place. "I need silence, I want to hear it." Snow is also a living substance for her. "It changes with every hour, time of day, season. Snow is in motion. Perpetually!"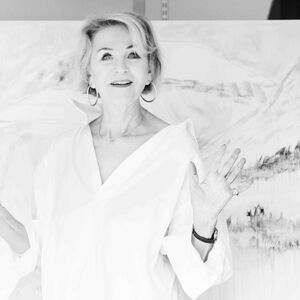 "I only paint snow. I cannot imagine a life without snow."
About being able to see.
"You have to see everything instead of just imagining it."
Almost every day she stands at the window or on the terrace and looks over, at the mountains with their small indentations and cracks, with their trickles and ledges. "There it melts." To depict nature is not Daisy Hoch's intention. Her paintings are in - terpretations of nature as she sees and loves it, because she needs nature to breathe – just as much as she needs art. Almost every day she walks the forest path from Oberlech to Lech. "It's my meditation path, my path of power. I perceive all changes in nature intensively."
Whoever looks at nature transformed into a painting is tasked with interpreting its meaning themselves. "Looking at a painting is an active process. I take the viewer on a winter journey, but only for a fraction of the distance. Everyone has to find out the message in the pictures for themselves. The artist creates the work and the viewer gives it its meaning." The snow paintings lend themselves to interpretation. They cover and obscure – and one can only imagine what is hidden under the snow.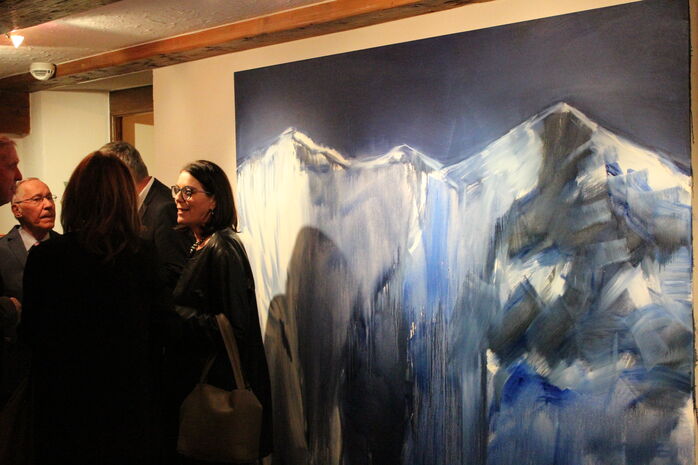 Galerie Daisy Hoch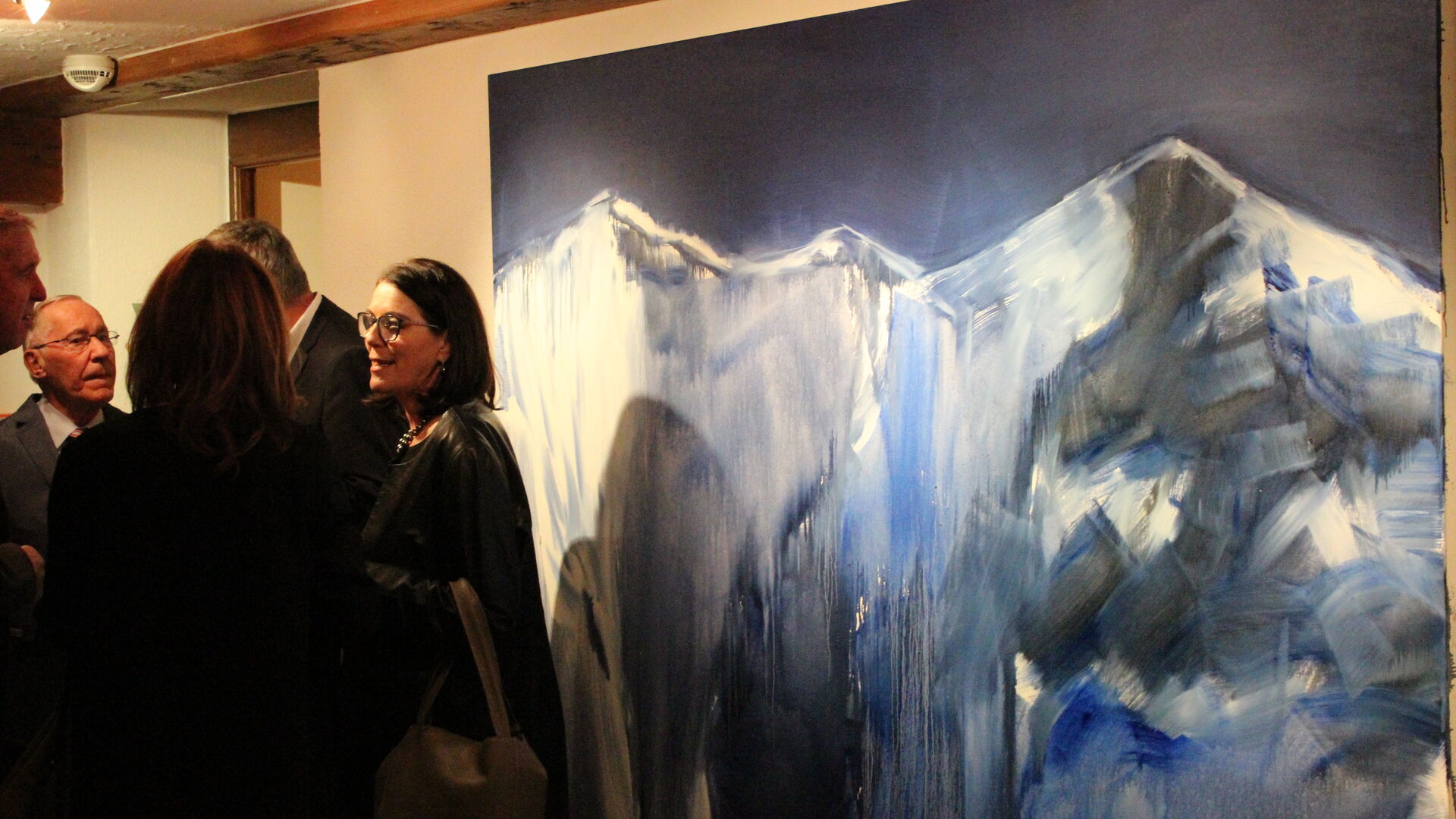 "My husband recently asked me: Where do you get the strength to paint these pictures?"
A mighty waterfall here. A wall of ice there. Rocks. The snow paintings that Daisy Hoch painted during the weeks of the Corona lockdown – she calls them her Corona Cycle – are particularly intense. "There was just me and painting. Until then I didn't know what it was like to have a day just for myself. Suddenly, the entire day belonged to me alone. The power was simply there. Fortunately, I was able to use it in my paintings.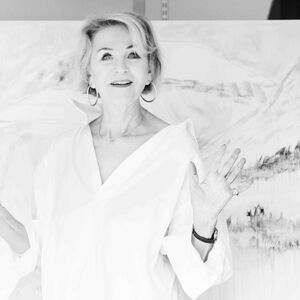 "For me art is something that touches the soul. The language of art always stirs the soul. Always."
About the Sonnenburg gallery.
Daisy Hoch opened her gallery at Hotel Sonnenburg more than 40 years ago. "How does someone come to be involved with art at an altitude of 1700 metres and open a gallery in this winter fairytale landscape?" she asked herself in a lecture, only to answer her own question right away: "I was and and still am convinced that – without art – living together is not even possible in our small mountain village. There has got to be something more here than just sun and snow, than sport and pleasure." This is how the gallery, which was always part of the hotel, came into being. "What makes my gallery special is that it is not located in a sterile room, but in inhabited rooms.
A home for people and works of art." Over the course of the last decades it has exhibited works by the most renowned artists: Friedensreich Hundertwasser, Christian Ludwig Attersee, Xenia Hausner. Ernst Fuchs, Arik Brauer, Alexandra Wacker. Hermann Nitsch, Arnulf Rainer, Herbert Albrecht, to name but a few.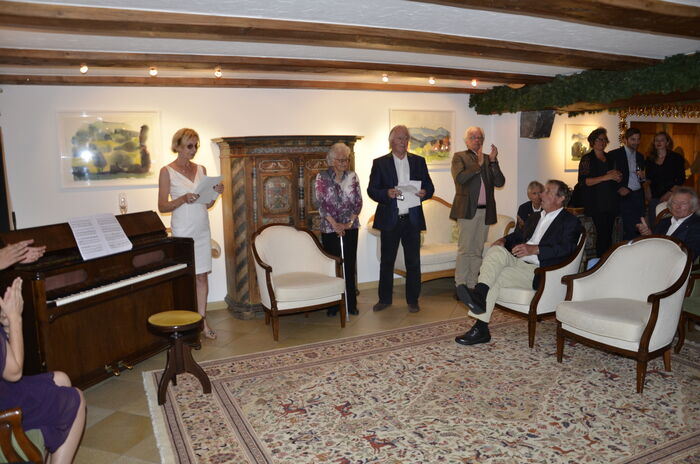 Galerie Daisy Hoch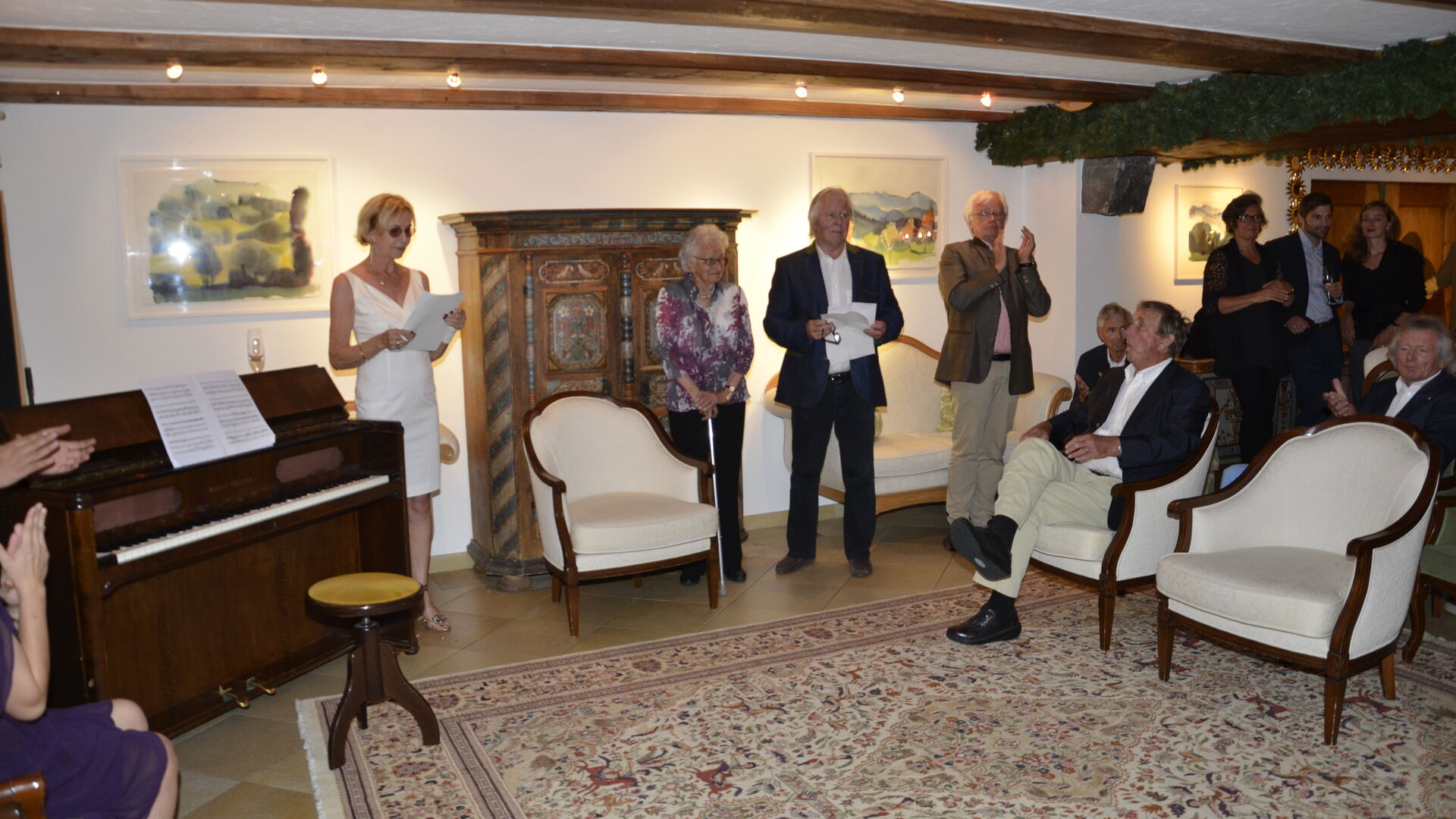 Artist Daisy Hoch
Together with her husband Klaus Daisy Hoch ran Hotel Sonnenburg in Oberlech for many decades – in 2004, their son Gregor and his wife Waltraud took over. Born in Bavaria, Daisy Hoch studied art in Zurich and Munich and came to Lech for love. Over 40 years ago she opened her gallery at Hotel Sonnenburg and curated over 50 exhibitions there. Besides she never stopped painting herself: As the one who only paints snow, she is known far beyond the borders of the country. 600 snow paintings have been created to date. Today Daisy Hoch devotes herself almost exclusively to her artistic work.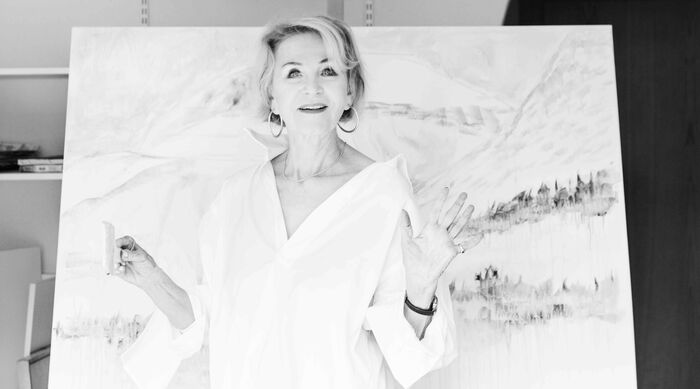 Daisy Hoch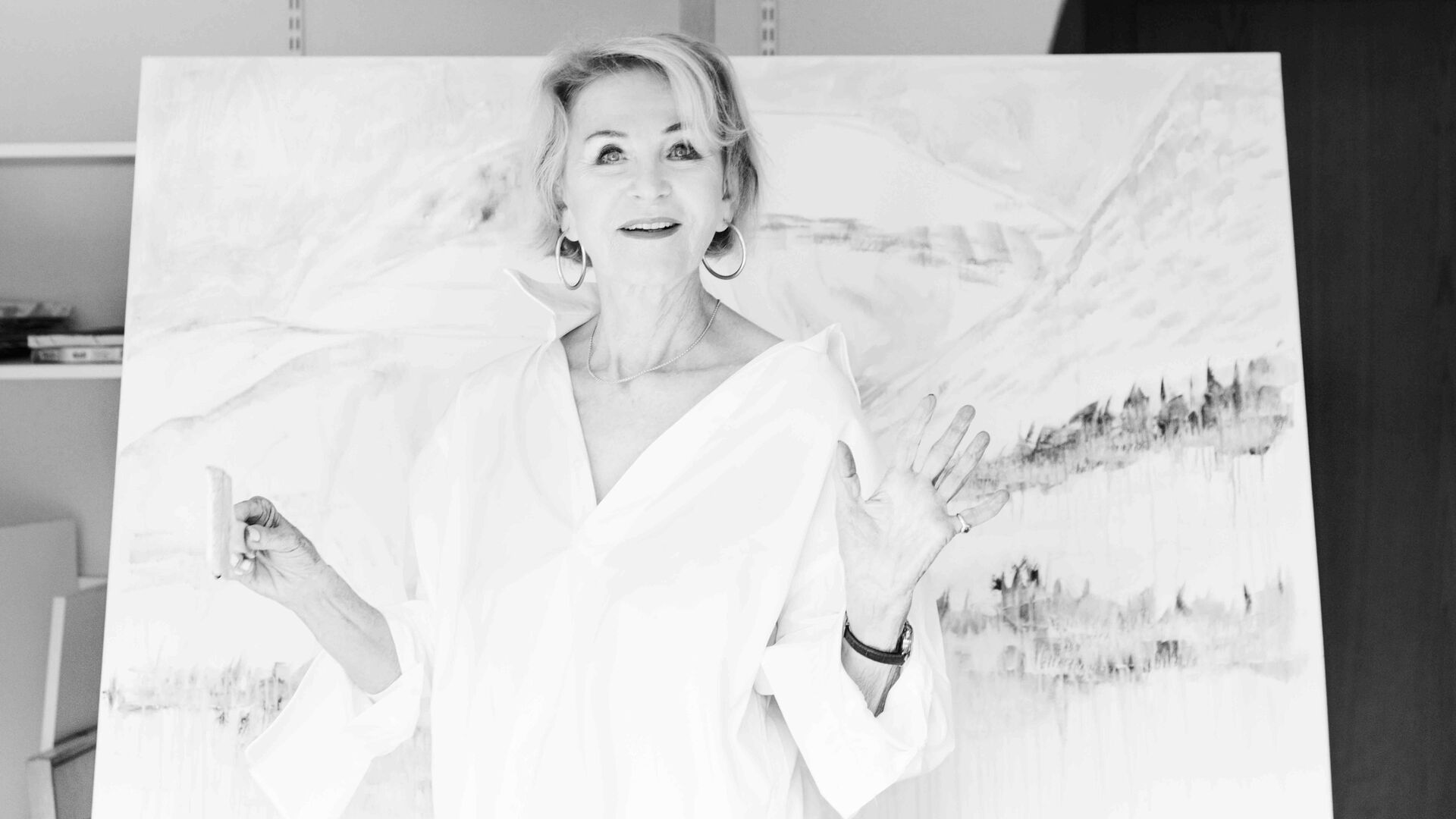 Gallery Sonnenburg | Daisy Hoch
Permanent exhibition "Snow" - Daisy Hoch, oil painting
Opening hours:
Daily 14:00 - 16:00
Private tours:
For the exhibition on request to Daisy Hoch: +43 664 2628720
More information www.daisy-hoch.art/galerie-sonnenburg