Price "enjoyment&stars": adluts € 65,- and children up to 14 years € 48,-
Price "stars pure": adults € 30,- and children up to 14 years for free
06.30 and 06.45 pm: "enjoyment&stars" mountain ride with the gondola
From 08.00 pm until 08.30 pm: "stars pure" mountain ride wiht the gondola
08.45 pm: welcome and introduction to the Laurentius night experience
From 09.00 pm: astronomical guided tour
From 10.00 pm: descent every half hour (11.30 pm last descent)
Tickets:
https://www.lechzuers.com/en/culture-and-lifestyle/experiences/experiences
Location: Rüfikopf
During the Laurentius night, many shooting stars and other celestial bodies can often be clearly seen and assigned in the rhythm of the year. Lech Zürs am Arlberg gives the spirit of discovery of the celestial bodies a special space and invites all those interested to experience this special night at the Rüfikopf mountain station. In this low-light environment, there are no limits to a clear starry sky and with the support of Swarovski Optik you can view the individual planets and stars. Guided by an experienced astronom, you will learn to assign the individual formations and discover the mountain world at night in a completely new way.
By visiting the Laurentius Night, visitors agree to comply with the given requirements within the Covid 19 protective measures ordinance as well as on the part of the organizer.
The guided tour will take place in German. However, astronomer Dr. Robert Seeberger will be happy to answer individual detailed questions for you in English.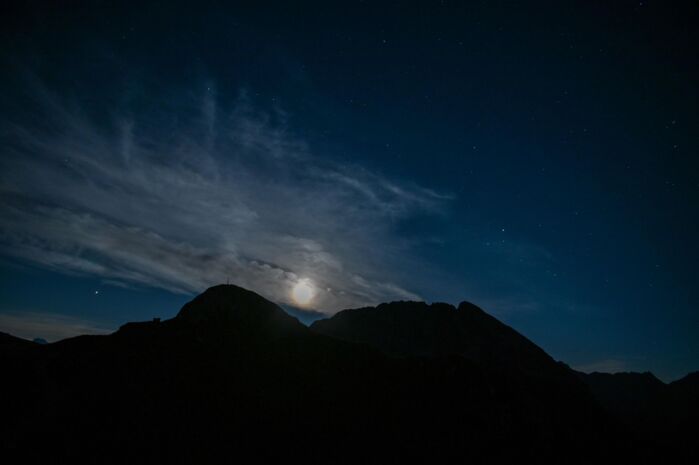 Dietmar Hurnaus