A winter without guests
"Our private customers were very thirsty."
Peter Strolz
Owner of Fux Restaurant and Fux WineAgentur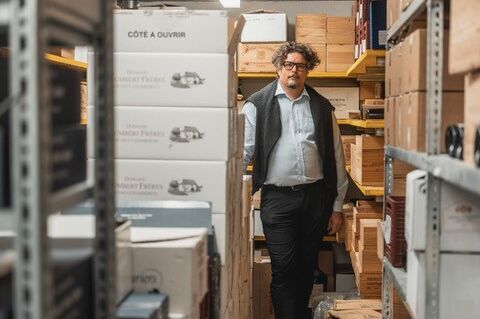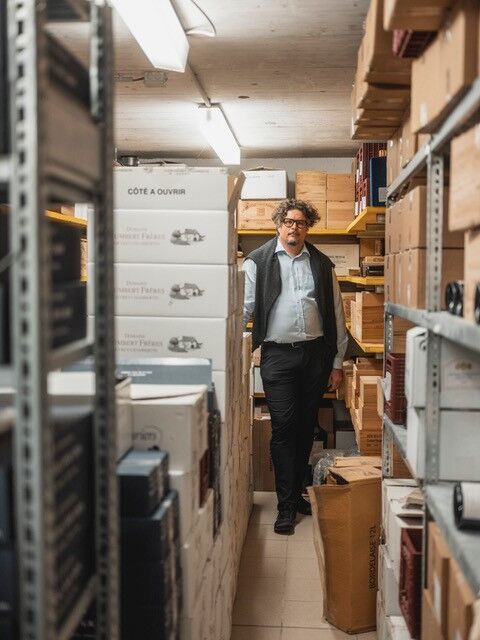 Winter 2020/21:
"Our private customers were very thirsty."

We didn't expect there to be a winter season at all and had prepared well for a season that might be 'overshadowed by Corona': With a new concept store and a takeaway and delivery concept in case no one wants to sit in the restaurant. But nothing came of all that, so I focused on selling wine. You know how it is: People sit at home, prepare good food, eat a lot and like to enjoy a bottle of wine to go with their meals. Our private customers were very thirsty, I almost couldn't believe it myself. With my restaurant clients and sommeliers, I staged online tastings on Zoom. This worked incredibly well and was fun. We also sent out tasting boxes. In situations like these, one becomes very creative.
Other than that, I had a hard time keeping in touch with people because I don't like talking on the phone, and if I don't have anything to talk about because nothing is happening, I don't like to talk at all. During this time, my wife Martina revised our CI, renovated the concept store for next year and persuaded me to go for walks. I actually find aimless walking dumb.
When everything is back to normal, I'm not only looking forward to the guests, but also very much to the staff. Some of them have had a tough time. They are selected, nice people with whom I would even go on vacation. That is always a hiring criterion for me.
Summer 2022:
During the summer of 2021, most of our employees took a different path and turned their backs on the restaurant industry. Fortunately, we were able to put a (mostly new) team together. They were all ready to go, but after only a few days the virus forced us to shut down again. Just before New Year's Eve, 12 of 15 employees had tested positive and we had to close our operations by mid-January. That was a tough blow and demotivated us all quite a bit. It wasn't until February that we really got back into the swing of things and enjoyed working and winter.
Having a second income through Fux Weinagentur is still making me very glad. Burgundy wines and champagnes are selling like hot cakes, which is more than can be said for our restaurant at the moment. Let's see where the journey takes us.