Winter 2021 / 22
We kick off the 2021/22 Arlberg season
It's nearly that time again: Winter and Christmas magic in Lech Zürs!
Lech Zürs am Arlberg, 27. October 2021. As the days become shorter, the nights noticeably cooler, a blanket of frost covers the meadows in the early morning, and the countless mountain peaks around Lech Zürs are already capped in white, one thing is clear: winter is in the air. After enduring challenging times during the past year and a half, the degree of anticipation surrounding winter holidays is especially high this year. When Lech Zürs opens its doors for the 2021 winter season on 3 December, it will have a few surprises in store in addition to plenty of space and time for what so many sorely missed last year: fun in the snow, pristine nature and a magical, contemplative Advent season at Austria's largest ski resort.
"For many reasons, this start of the season is a very special. It's finally time once again to enjoy Advent in the mountains with glittering snow, carefree skiing and ample time together with loved ones. This sentiment reflects the general tenor amongst our guests. On the other hand, the desire for big events and other highlights is far less pronounced. And yet we couldn't resist presenting a few new innovations to kick off the season, which will provide enrichment for the 2021/22 winter season in Lech Zürs in terms of comfort and quality," says Director of Tourism Hermann Fercher in providing a preview of the upcoming season.
The new Zugerberg and Madloch cable cars provide considerably more comfort
One of these innovations is an improvement of a sporty nature: Ski Arlberg is Austria's largest contiguous ski resort and one of the five largest in the world. It comprises over 750 hectares and boasts more than 300 kilometres of ski runs. In addition, guests can explore 200 km of powder runs in the high-Alpine winter landscape. A total of 88 cable cars and lifts connect the extensive ski area. For the coming season, two of the lift installations, the Zugerbergbahn and Madlochbahn, have been replaced with the latest technology.
In future, the new 6-seater Madlochbahn chairlift will whisk winter sports enthusiasts up to the Madlochjoch mountain station in just 5 minutes. It boasts weather protection bubbles and heated seats. As the connecting lift between Zürs and Lech, it is a key component for ensuring limitless skiing fun in the Arlberg region. To make access easier while relieving a bottleneck, the valley station has been moved to the opposite side of the lake. The new Zugerbergbahn 10-passenger cable car boasts panoramic windows and makes the ascent twice as fast as its predecessor. Now that the mountain station as well as the gondola station of the valley station are completely underground, the Balmalp ski hut will also be accessible underground in future. After more than 50 years of service, the time had finally come to replace the older installations. The latest models promise far greater comfort based on the latest technology. All of which means that Ski Arlberg is well prepared to kick off the new winter season.
More information is available at https://www.skiarlberg.news/en/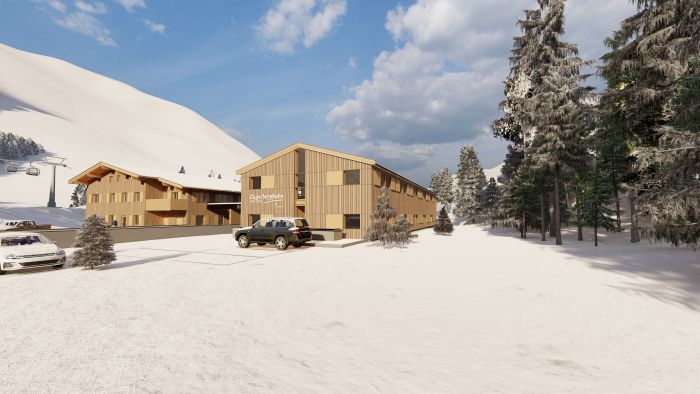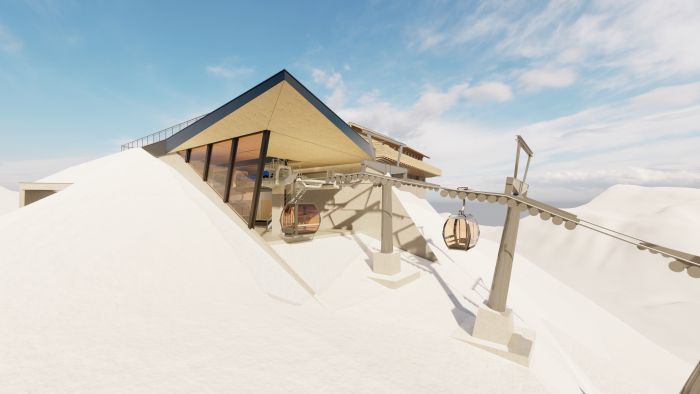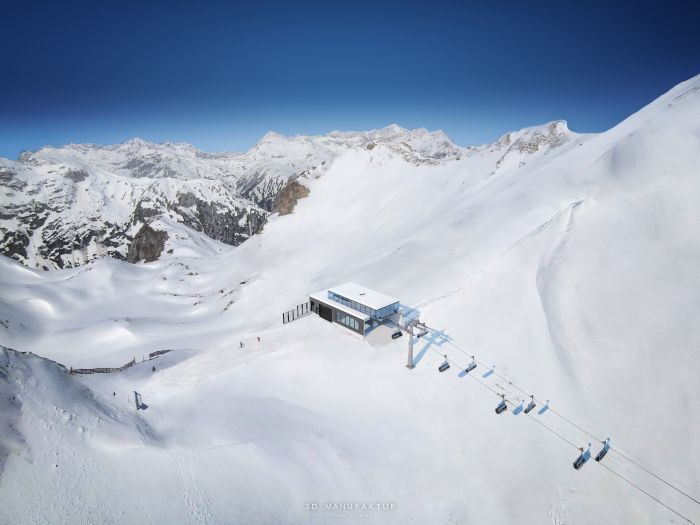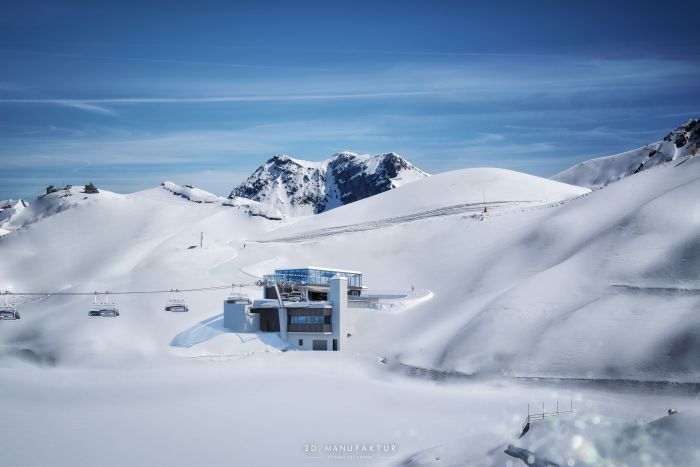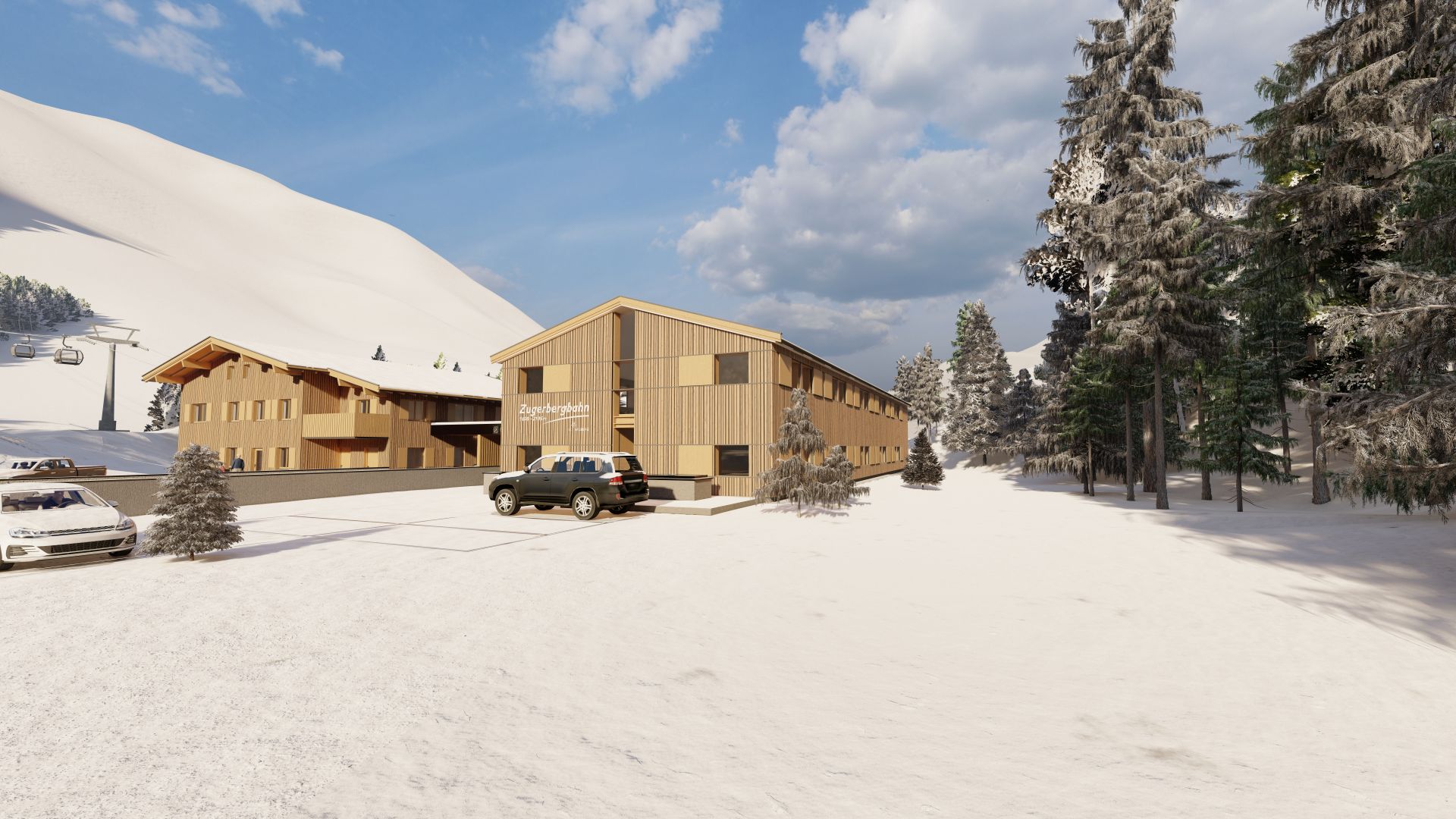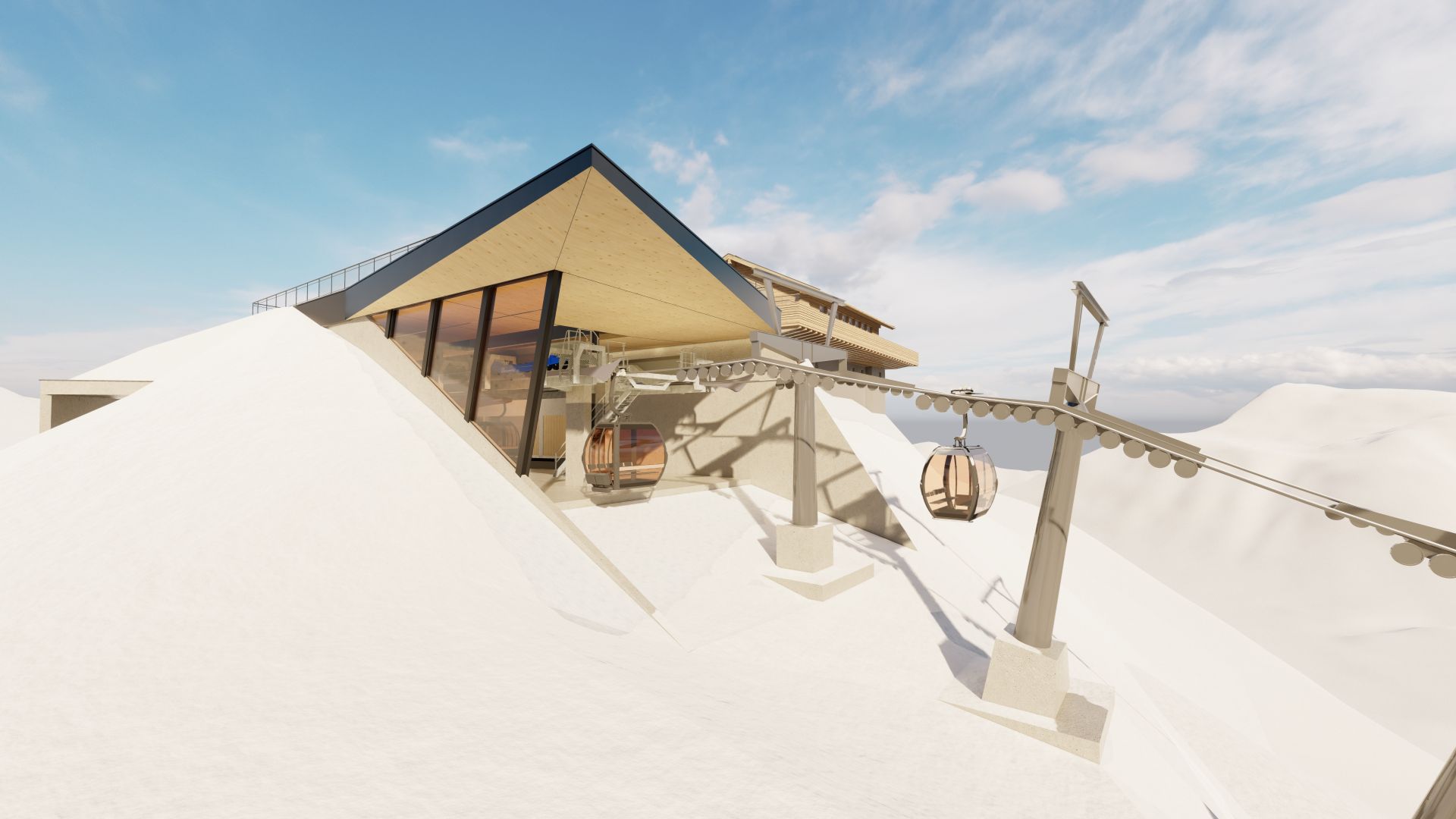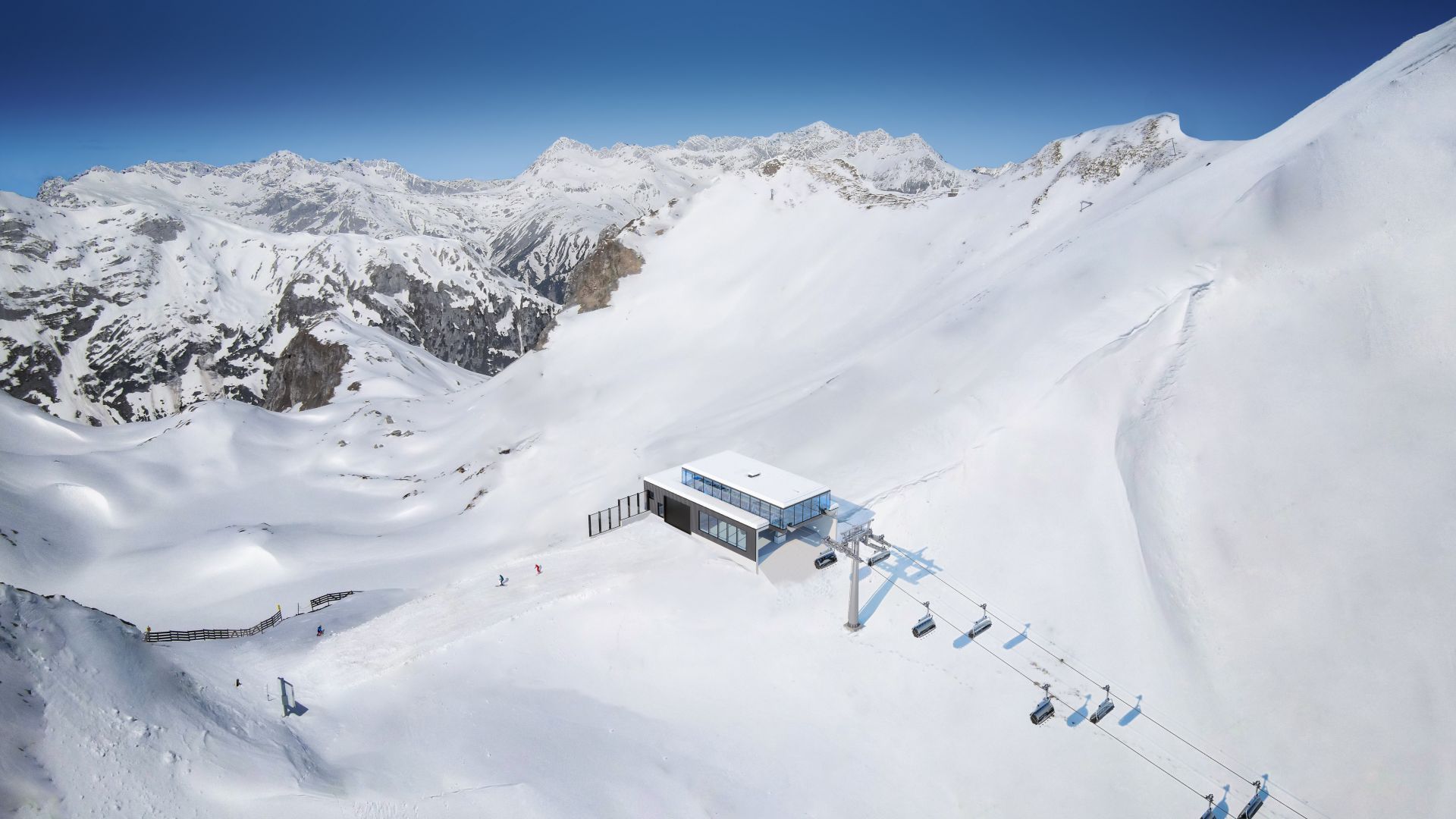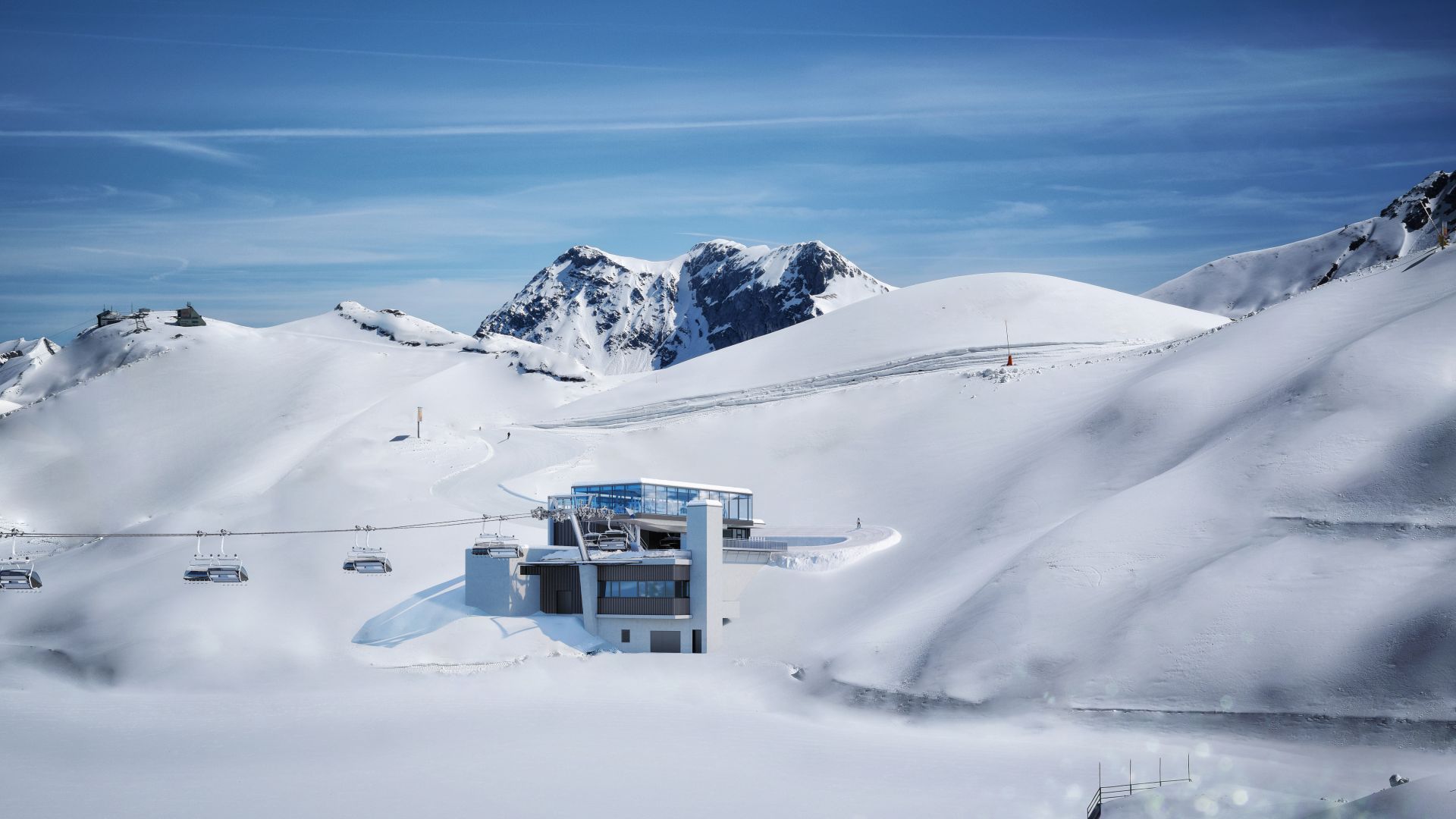 SKI LABOR LECH winter hiking theatre ensures culture, excitement and entertainment in the snow
In cooperation with the Lech Museum, another new cultural innovation is set to take place: For the first time during the 2021/22 season, the museum will invite visitors to enjoy a winter theatre walk with surprising performance venues in Lech. The play is based on scientific research concerning ski culture and the history of Lech Zürs. It was conceived and written by Viennese author, director and actor Andreas Kosek exclusively for the resort. Along with the Teatro Caprile ensemble, of which Kosek himself is also a member, the audience will walk between Lech and Zug in the footsteps of the development of winter sports in the Arlberg region. Worth mentioning: Most of the production costs were raised from local partners and the public sector. The rest was raised through crowdfunding. For a shared examination of Lech Zürs' own history, which can then be passed on to a wider audience, this extraordinary cultural experience has the power to create local awareness in an artistic and participatory way.
More information is available at https://www.lechmuseum.at/winter-wander-theater-ski-labor-lech/
Start the culinary season with the Arlberg Weinberg event
Lech Zürs is well known far and wide as a "World Gourmet Village." It boasts a very high density of award-winning restaurants in relation to the number of inhabitants. It is therefore considered a hub for connoisseurs. In addition to great cuisine, however, the restaurants of Lech Zürs are also known for their wine cellars with breathtaking vintage depth and sommeliers with the highest level of expertise. From 3 to 11 December, the Arlberg will once again transforms into a vineyard with over 20 epicurean events. There are plans for a wine cinema, a culinary tour called "Köstlicher Ring" (Delicious Ring) through Lech's top establishments, as well as sophisticated tastings with exclusive rarities. There will also be an exciting insider tasting with Germany's Robert-Parker evaluator Stephan Reinhardt, a Zieregg single-parcel tasting with Austrian winemaker Armin Tement, or a journey through the Gut Hermannsberg Riesling treasure trove with British wine critic Stuart Pigott. Furthermore, champagne rarities will be served, Tuscany legend Lodovico Antinori will honour the Hotel Berghof for one evening, and Max Natmessnig, head chef of the Rote Wand Gourmet Hotel, will serve a 19-course menu with a wine selection by trinkreif founder Clemens Riedl. Finally, as part of the "Best Bottle Awards," the legendary wine cellars of the Arlberg restaurants will compete with each other. The jury will consist of wine luminaries from Austria and abroad, and guests are also invited to taste and vote.
More information is available at https://www.rollingpin.ch/news/kulinarischer-saisonauftakt-mit-arlberg-weinberg-2021-in-lech-zuers
14th European Media Summit: Transition years! A departure into a new world?
In addition to all its advantages as a holiday destination, Lech Zürs is also popular as a venue for symposiums and congresses. The European Media Summit is a prime example of a successful meeting taking place during Advent in Lech Zürs am Arlberg. The event, which enjoys an excellent reputation in the European media world and beyond, is being held for the 14th time. This year, the media summit entitled "Wendejahre!" (transition years). A departure into a new world?" will take place from 2 to 4 December 2021. According to the editorial, global climate change demonstrates that the resources of our planet are limited. The global health crisis makes it clear: our society concept that is based on solidarity is fragile. The planet's flashpoints cause great flows of migration. The polarisation of our society clearly shows that carrying on as before is not an option. Has a world in a constant state of emergency become the new normal? Can a radical change of perspective in politics, economy & science succeed? In 2021, the European Media Summit will focus on the transition years that will determine the fate of future generations.
During the 14th Media Summit in the Arlberg region, high-profile representatives from journalism, politics and business will discuss the consequences of stagnation and the realities of tomorrow. From a wide variety of perspectives, international experts will provide analysis and attempt to survey the world as it currently stands.
More information is available at https://mediengipfel.at/at/
Audi FIS Ski World Cup from 13-14 November 2021 - now featuring a live audience once more
Even ahead of the actual start of the season, guests in Lech Zürs can look forward to a genuine highlight: after the successful return of the Ski World Cup last year, Lech Zürs will once again serve as the venue for two parallel giant slalom races on 13 and 14.11.2021. Last year, the World Cup races had to take place without an audience due to the coronavirus pandemic. Things are different this year: online ticket sales started on 1 October. However, a maximum of 3,000 spectators, including 500 VIP tickets, will be allowed. Both the Austrian Ski Federation (ÖSV) safety concept, which was developed especially for the races, and the official measures and rules from the Austrian Federal Government, which are regularly updated online, must be observed.
More information is available at https://www.lechzuers.com/en/flexenrace-lech-zuers
Let's start the new season full of anticipation and confidence
More time. More space. The Lech Zürs claim was conceived with good reason and is apt for our times. It stands for quality over quantity, for spaciousness and valuable leisure time. Getting away from it all is easy here. The local restaurant and hotel businesses, in addition to cable car operators and ski schools, are confidently gearing up for a solid start to the 2021/22 winter season. All measures shall be in compliance with rules and regulations outlined by the Austrian Federal Government.
General information about Lech Zürs am Arlberg available at: www.lechzuers.com
Download Press Release
Winter Magic in Lech Zürs