Sunrise hike Mohnenfluh
At the summit with alpine guide Martin Murr
The sun rises higher and higher on the horizon and displaces the darkness from minute to minute. The deep blue is overshadowed by warm yellow, orange and red tones. And suddenly the first rays of sunshine flash out from behind the mountain peaks and you feel the warmth all over your body. For many, one of the most beautiful mountain experiences: A moment for eternity, the sunrise on the Mohnenfluh (2,542m). For this unique experience, you need warm clothing, surefootedness with sturdy shoes and profile and warm, tasty drinks and snacks.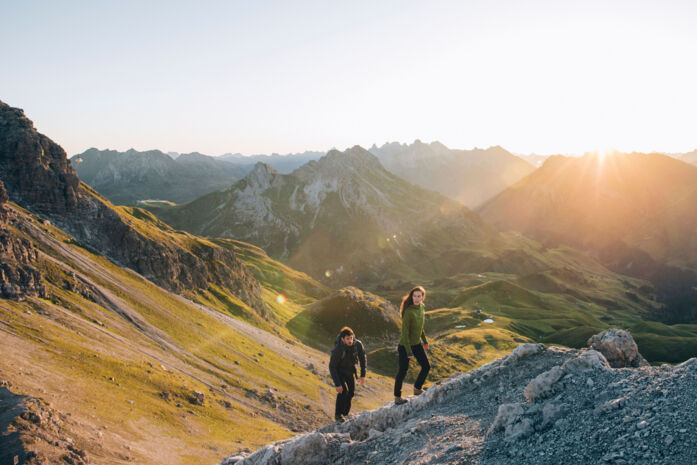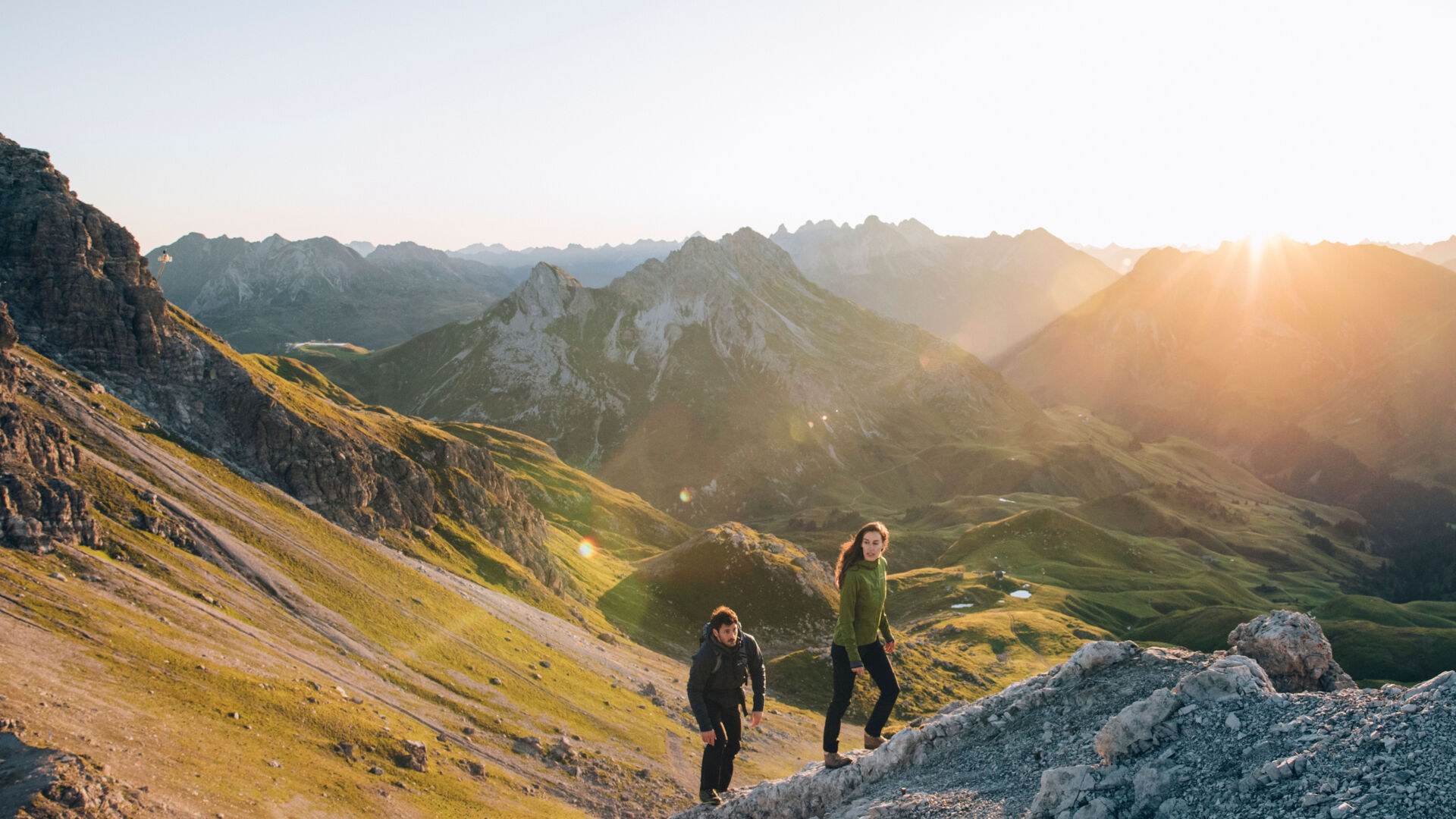 With the Lech Card the sunrise hike is included. You enjoy numerous other benefits such as all open summer cable cars, free travel to the Zugertal valley, guided hikes and much more.
Without Lech Card the participation costs 50,- € per person.
Every Saturday
Surefootedness and head for heights required
Warm outdoor clothing
Registration online until 5 p.m. on the previous day
We will gladly take care of the registration for you: info@lechzuers.com or
+43 5583 2161 0
This is Martin
What can guests expect to experience during the sunrise hike to the Mohnenfluh?
One experiences the dawn at the mountain top with an intense play of colors. Surrounded by an imposing mountain backdrop, concentration is practiced. Furthermore, due to the darkness at night, you can experience the behavior or the resting phase of our flora & fauna up close.
What is special for you about living in Lech?
Most of all, in Zürs, where I grew up, I like the deserted low season. Just yesterday (26.05.2020) I made my rounds at dawn with my dog and skating skis on the still fluffy snow of the Zürsersee.
What gives you strength?
It is important to me to do something for my health and the rhythm as a self-entertainer is very close to my heart. I know quite well where and when the rocks around Lech Zürs are good for bouldering or climbing.
What else do you do in your free time?
Since a few tricky situations with avalanches, I prefer to go cross-country skiing for the love of our trained avalanche dog and the family. Quite frankly, I've always found the descent from the mountain rather superfluous. To perfect myself technically I do slacklining or USI courses in high diving. I swim in the Waldschwimmbad Lech in summer and in Pettneu in winter. I also like to go open-air swimming in the Lech lakes.
Your favorite place in Lech Zürs?
The cozy climbing walls around Lech. At the Flexenpass Wändchen you can even linger in winter with a T-shirt. The climbing garden at Ochsengümpel delights even our little kids. The plain below the south face of the Rote Wand offers fantastic botanical-geological gems.
Martin Murr, Mountain Guide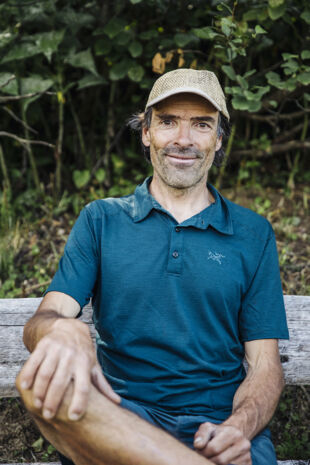 Martin Murr