Rüfi 900 - 02.04.2022
The Uphill Challenge in Lech Zürs am Arlberg
Due to the predicted weather conditions and for safety reasons, the Uphill Challenge "Rüfi 900" can unfortunately not be organized. Everyone's safety comes first. The event team would like to thank all participants for their interest and kindly asks for their understanding.
The participation costs will be refunded in full.
Rüfi 900 is the Uphill Challenge in Lech Zürs am Arlberg. The legendary ski route - Den Langen Zug - has to be overcome. This very special race is perfect for amateur athletes and professionals who want to face the challenge of the Long Zug.
It's up to you how you want to conquer the given route. The equipment is freely selectable, but motorized help is not permitted. This makes the "Rüfi 900" a special competition for everyone. Ski tourers, mountain runners, hikers or even cross-country skiers can prove themselves and master the ascent up to the mountain station of the Rüfikopf cable car.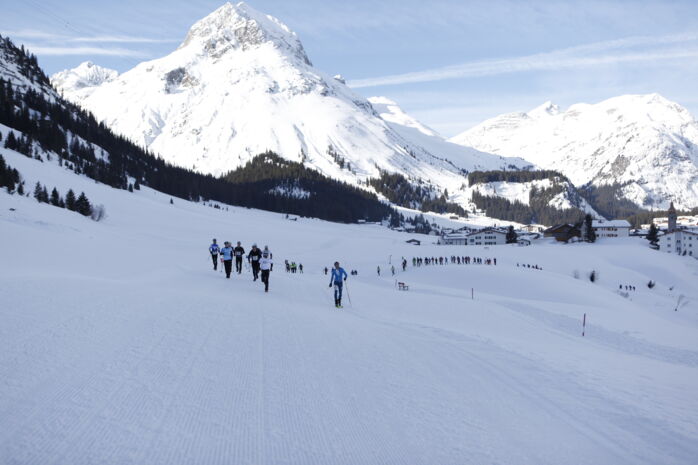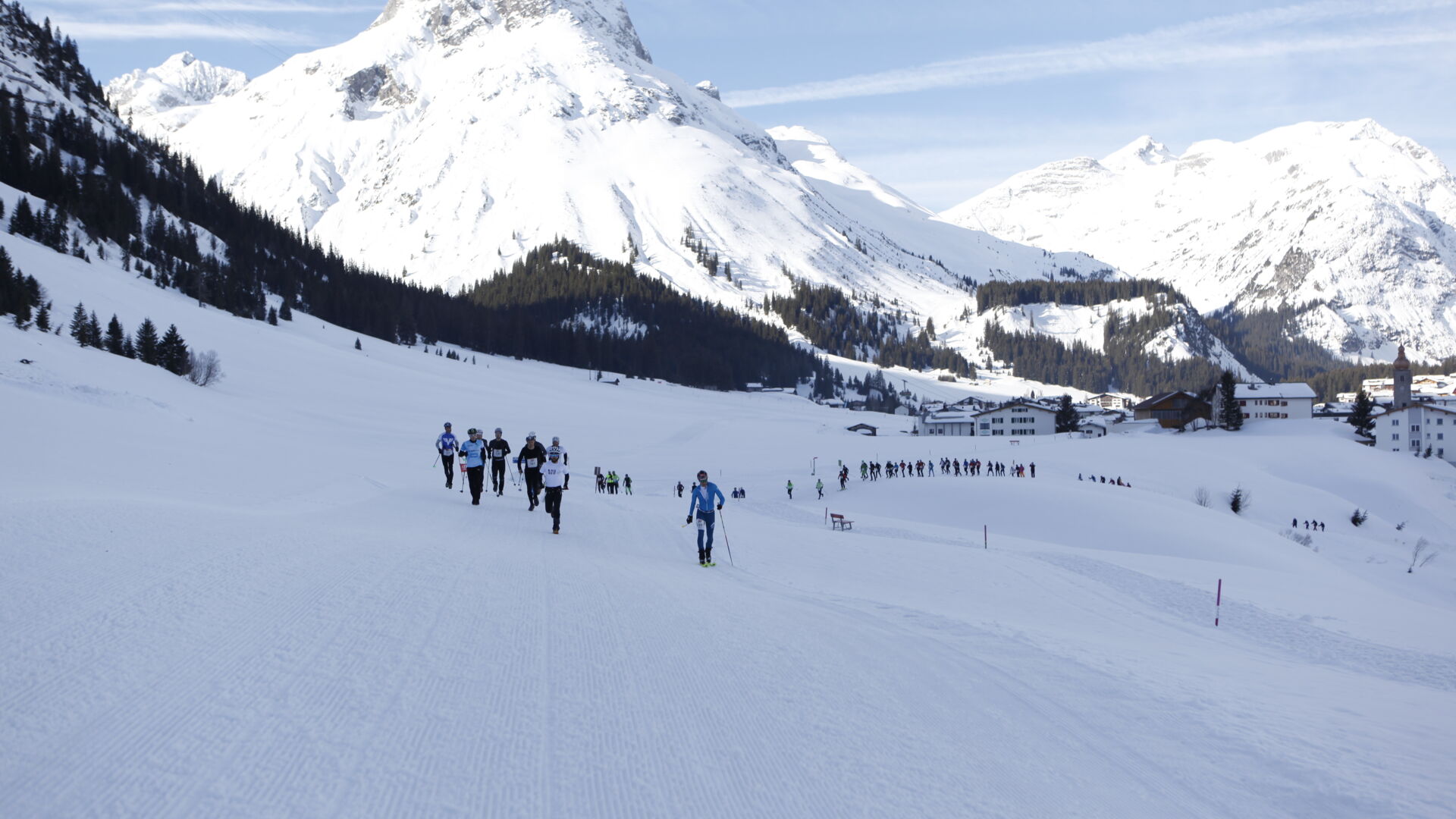 Facts of Rüfi 900
960
altitude difference
from start to finish
80
percent
uphill gradient at the Langen Zug
Rüfi 900 - Route information
Rüfi 900 has 960 metres of altitude to overcome. The race starts at the parking lot of the Schlosskopf lift and leads over the Lange Zug to the viewing platform at the top station of the Rüfikopf lift. To reach the goal of reaching Rüfikopf at 2,350m, you must, among other things, overcome a section (300m) with an average gradient of 78%. From start to finish, you have to master 960 meters of altitude difference. The best equipment paired with the best condition wins!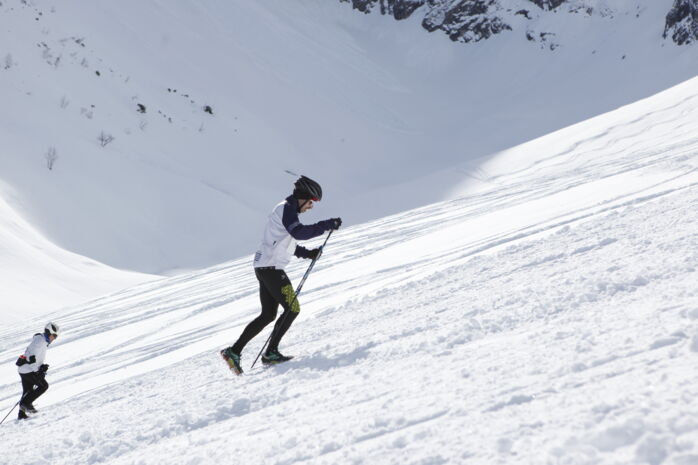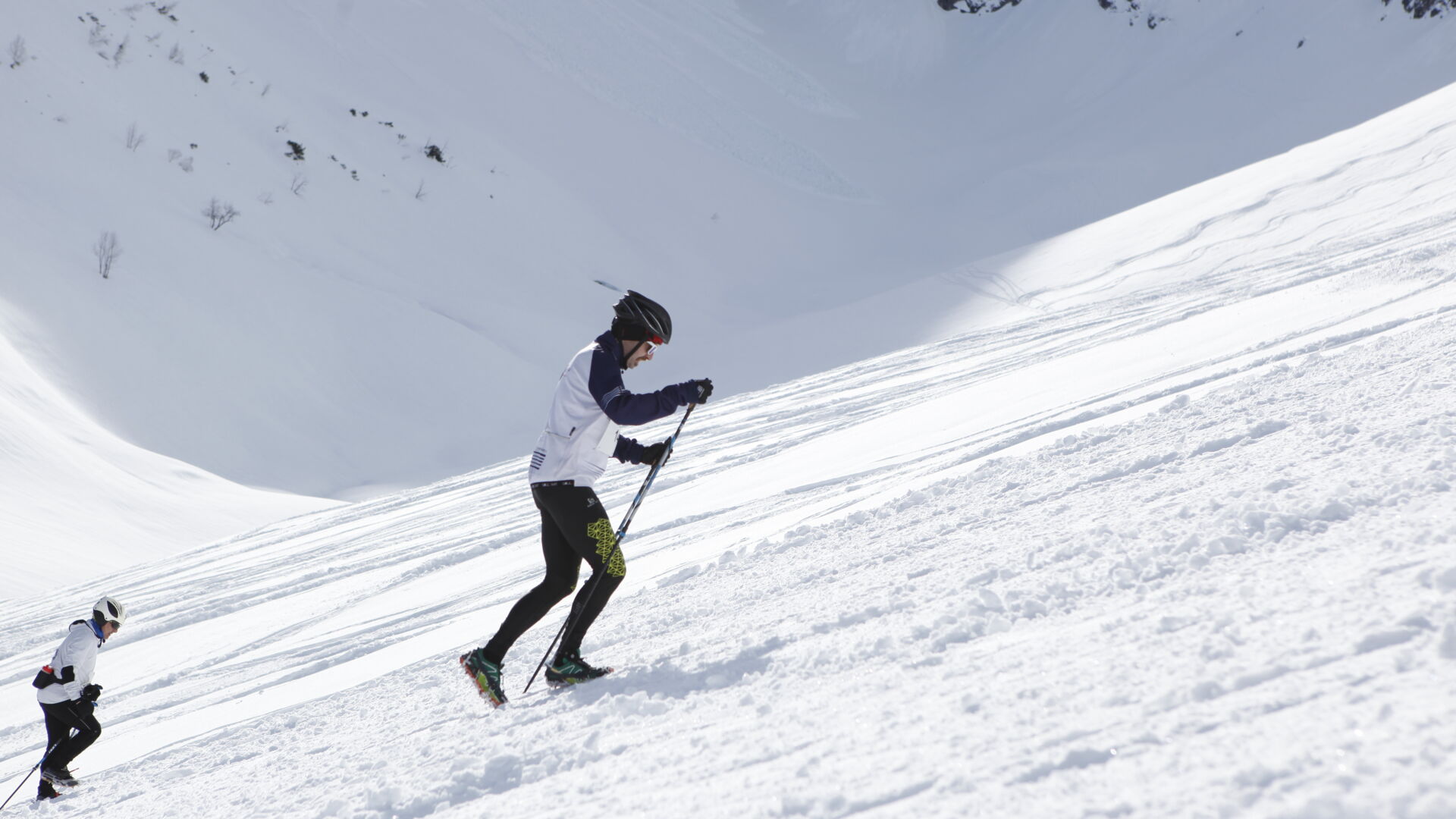 Rüfi 900 - Route guidance
Lech – Wöstertäli – Langer Zug – Schafalpe – Rüfikopf Top Station
Start: 1.444 m
Ziel: 2.350 m
Difference in altitude: 960 m altitude difference
Length of route: 5.5 km
Max./Min. Incline/Incline: 80 % / 2 %
The equipment is freely selectable (permitted are e.g: Touring skis, running shoes with spikes, cross-country skis, snowshoes). The chosen equipment must be taken from start to the finishing line! All participants must wear a helmet! Climbing aids are mandatory and will be checked at the start (e.g. crampons, snowline, spikes and poles or similar)! No motorization and no material depots are allowed on the course! All participants are obliged to wear long trousers as well as long-sleeved clothing!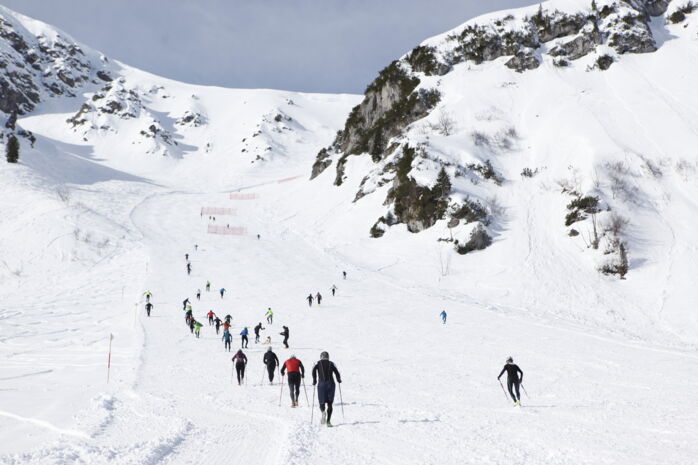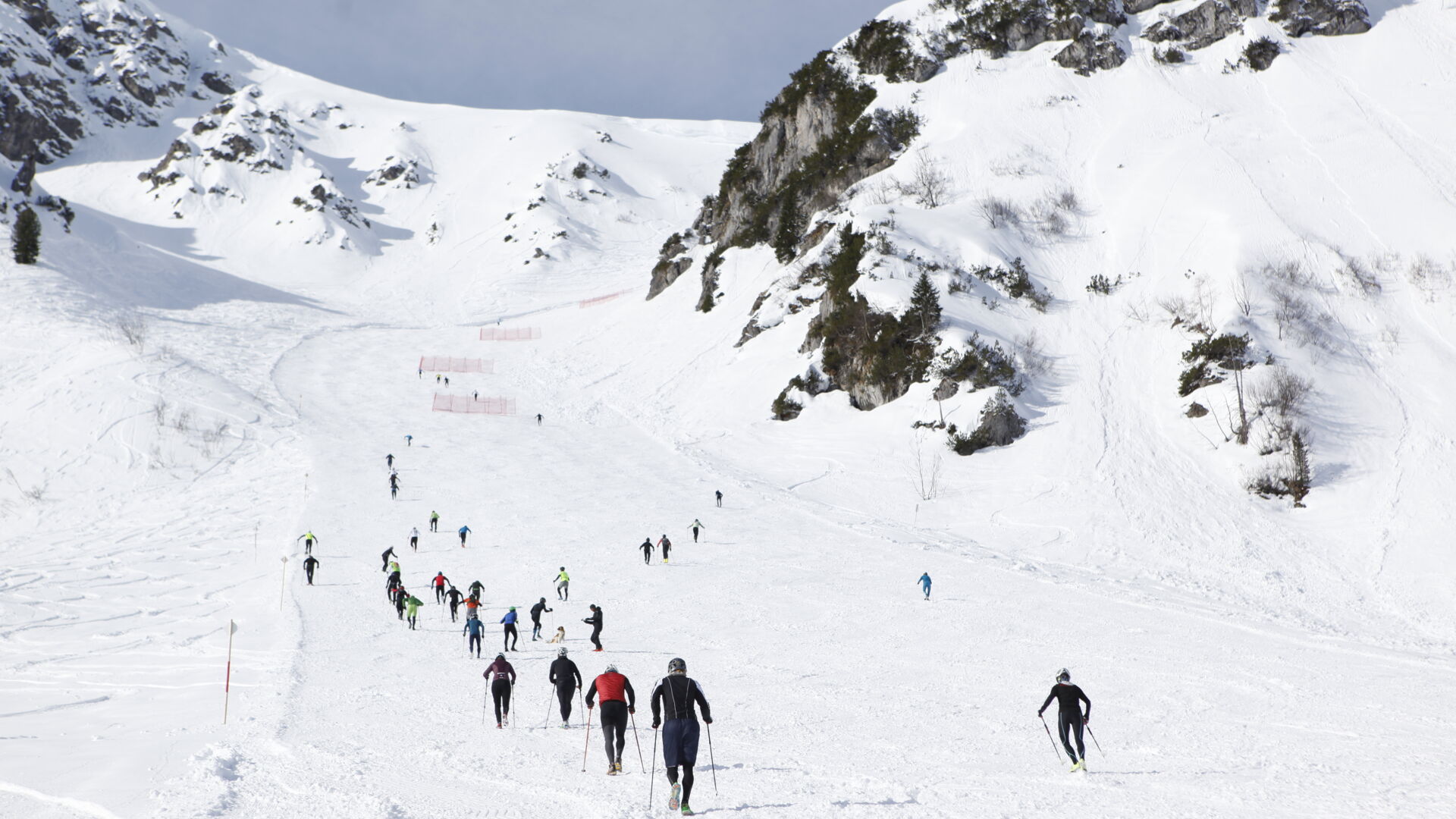 Rüfi 900 - Class division
Women Individual Ranking RÜFI QUEEN
Men Individual Ranking RÜFI KING
Hillclimb Ladies Scoring
Hillclimb scoring men
Minimum participant age 18 years!
The race meeting / participant briefing takes place 10 minutes before the start – i.e. at approx. 8.50 a.m. – at the Schlosskopf parking lot.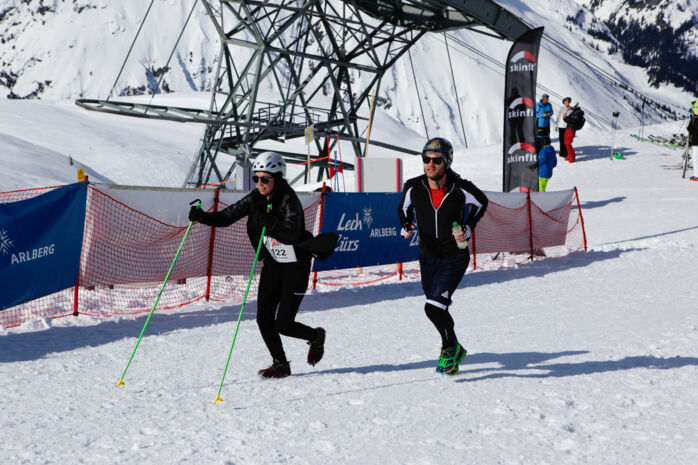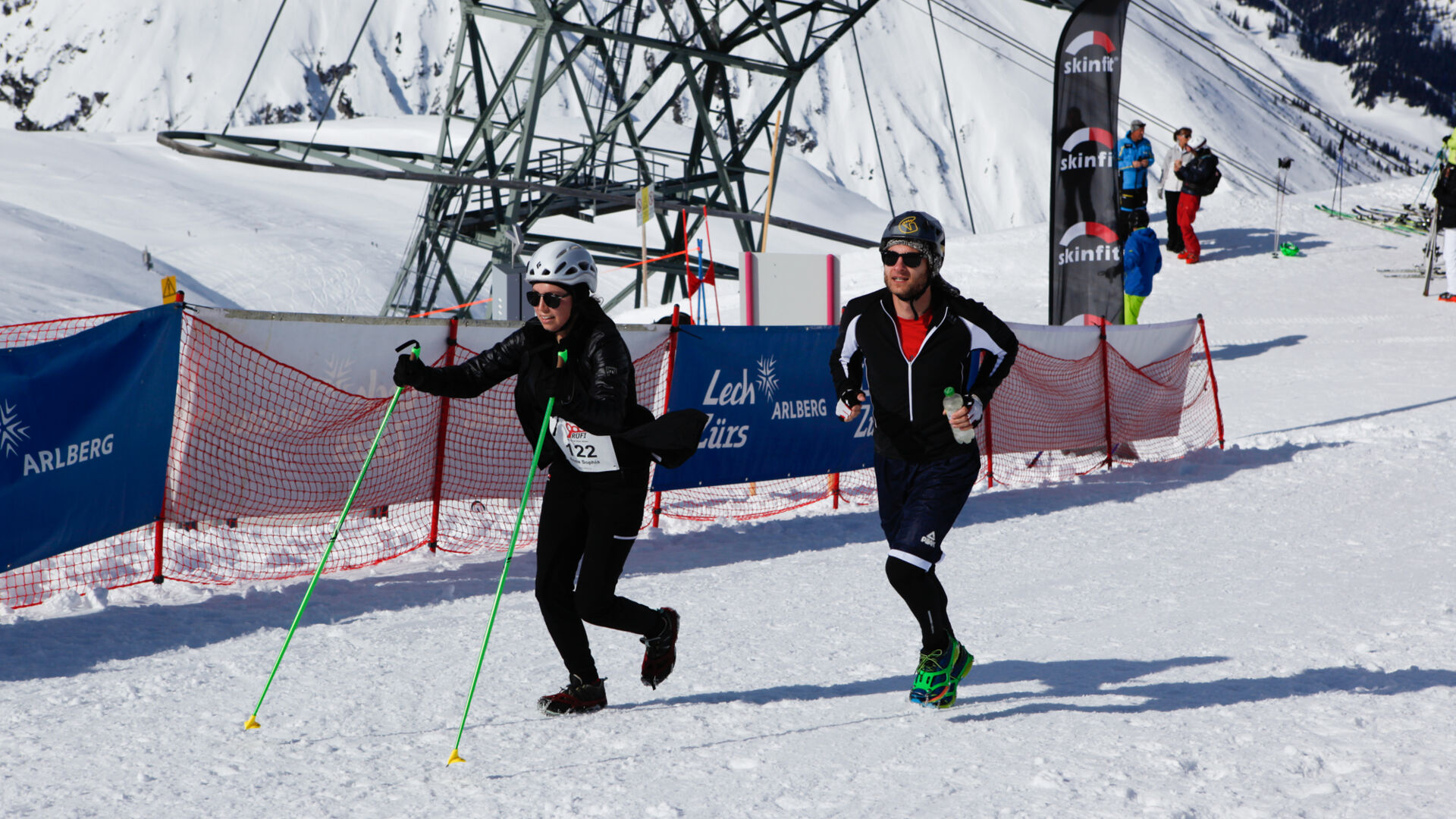 Rüfi 900 - Participant information
Starter package incl. free descent with the Rüfikopf cable car for all participants (deposit for ski pass EUR 5,00,-)
Refreshment station:
Refreshment station: Start Hillclimb / Destination Hillclimb
Athlete rations:
The food and drink vouchers are included in the starter package.
Finisher present:
For all finishers there is a practical and very high quality gift
Shower facilities are available at sport.park.lech
PS: Everyone has the chance to win a prize – attractive prizes will be raffled among all participants!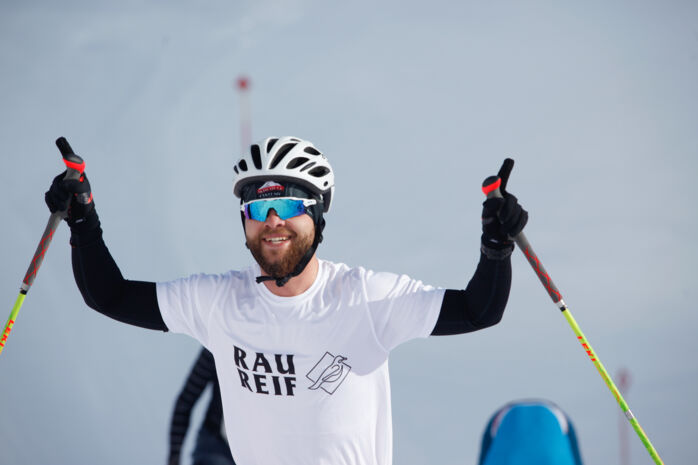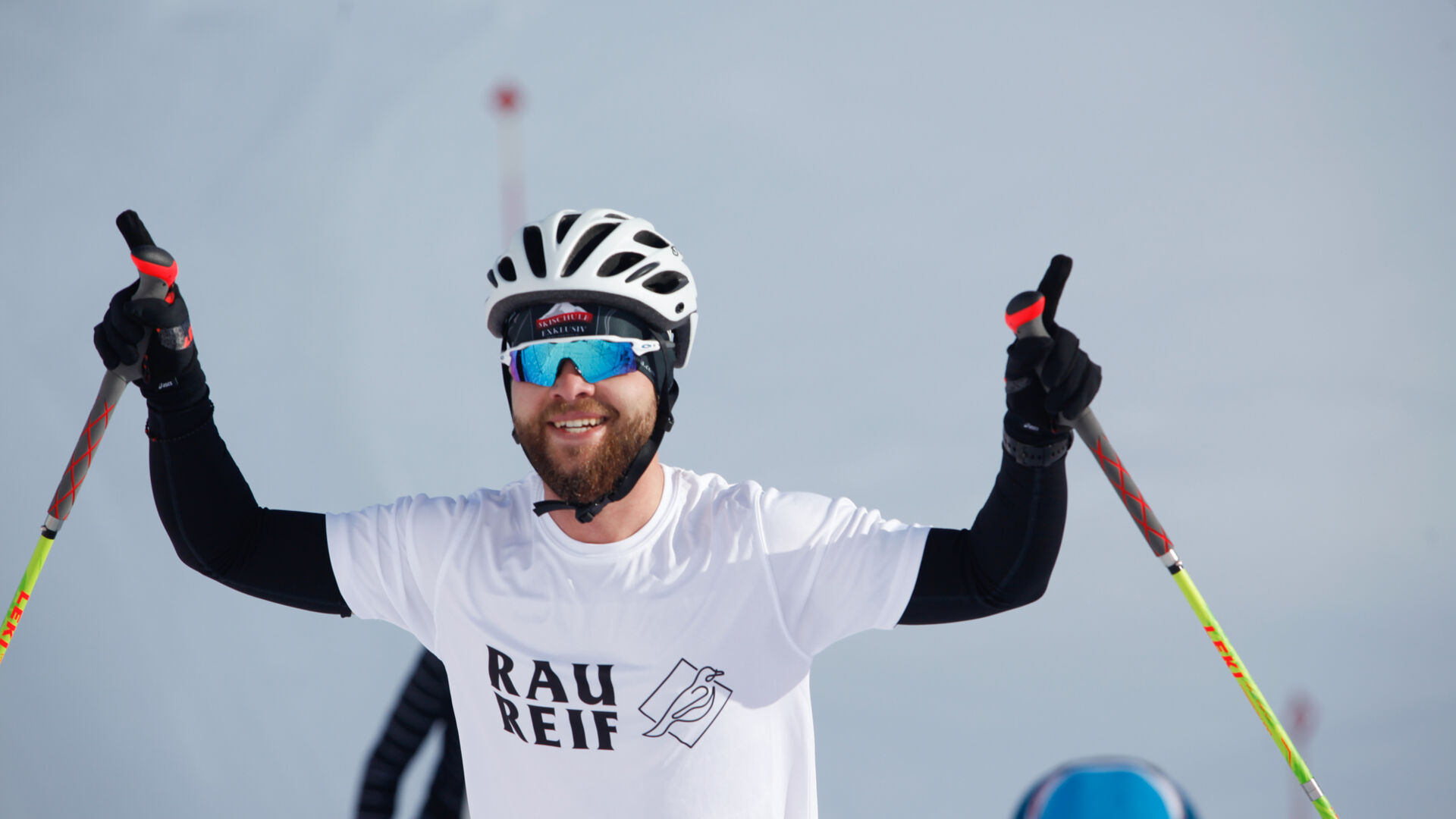 Rüfi 900 - The Uphill Challenge