WIENER BLOND & BAND
Concert ist cancelled
Due to organizational reasons, the Höhenrausch special concert of Wiener Blond on 11.9. in Lech has to be cancelled.
We hope for a reunion in April 2022 at the Tanzcafé Arlberg Music Festival, in the context of which the concert will be made up.
Return via Ö-Ticket: Either at the VVK point where they were purchased, or for online tickets by mail to customer.care@oeticket.com<mailto:customer.care@oeticket.com (please indicate order number).
Playful contemporary stylings meet HipHop grooves, beatbox loops, and waltzes dances.
The band's songs about the urban jungle and possible survival strategies, which are musically packaged as an independent variant of urban pop music, are as diverse as the many influences of big city life.Verena Doublier and Sebastian Radon have been singing, beatboxing, composing and grumbling their way through their everyday lives and into the hearts of their audience for eight years now. In addition to their brilliant live performances, their surprising lyrics have become as much their trademark as their musical versatility.
Verena Doublier (vocals, loops, beatbox, guitar), Sebastian Radon (vocals, loops, beatbox, cajon, ukulele), Marc Bruckner (bass), Alexander Yannilos(drums)
Tickets available at Ö-Ticket.
Discounts: students, military personnel, apprentices, people with disabilities (from 60% disability).
Tickets for the concerts on the festival stages are available at all Ö-Ticket sales offices and at www.oeticket.com.

Evening box office from 5:30 p.m. until 6.30 p.m. on the day of the event on site.

Free wheelchair seats can be booked by mail at info@lechzuers.com, accompanying persons please book regular VVK ticket in the appropriate category.
The event will take place in all weather conditions.
Admission under the Corona rules for events valid at the time of the concerts. Please inform yourself again about the current regulations shortly before the visit.

About the Höhenrausch program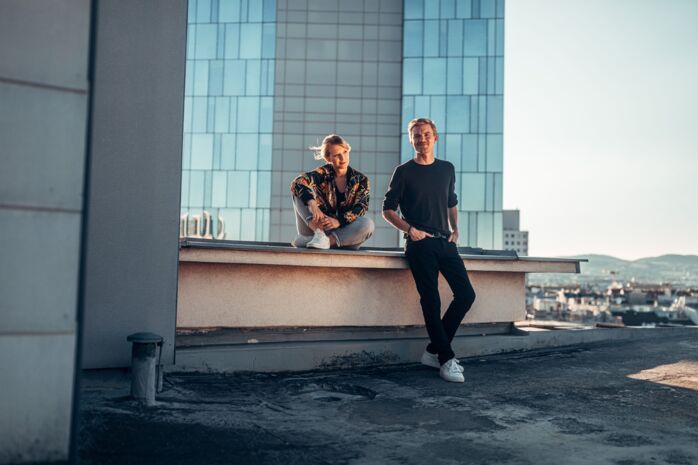 Wiener Blond