The new meeting point.
In the heart of the village, keeping up with the times. The Convention Center Lech is located right here, in a powerful place between the river and the church. A modern building for meeting and communicating. A vibrant meeting place for art and culture. For parties and celebrations. For conferences and presentations. For people and markets. Here, there is more room for your ideas and visions. And more time to share them with the world.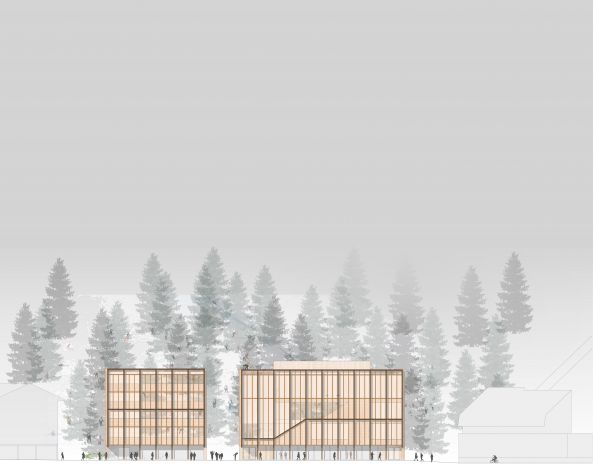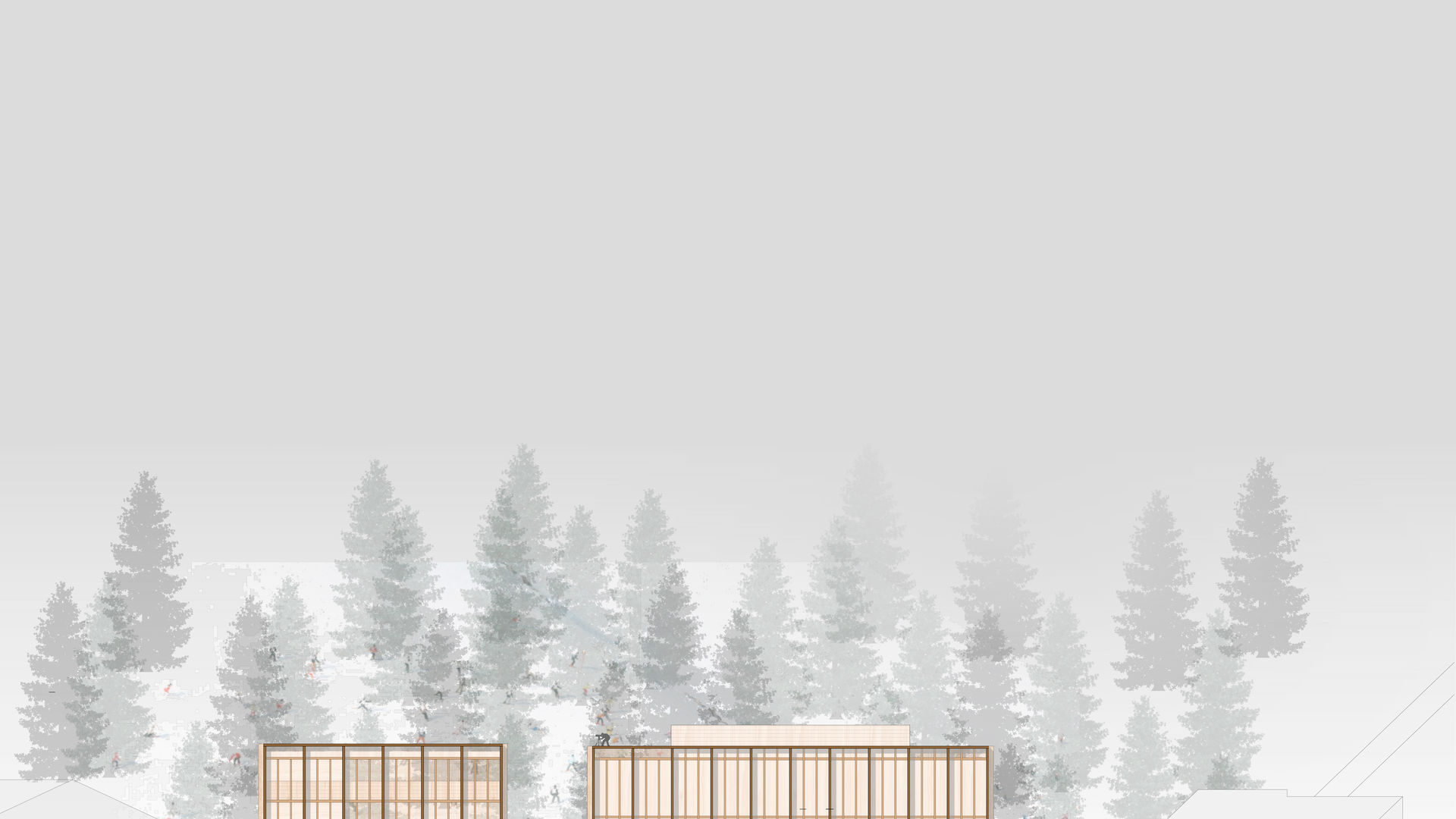 It all started with a vision.
Lech was looking for a place that would entice everyone to communicate: locals and tourists, cultural and business people, poets and thinkers. The Convention Center Lech has made this vision reality. The building's architecture is as clear and transparent as its philosophy: flexible rooms for conferences, concerts and events of all kinds are found behind the glass and wood façade. The centrepiece is the multifunctional event hall for up to 750 visitors, which can be divided into up to three smaller halls if required. Equipped with the latest technology that ticks all the boxes.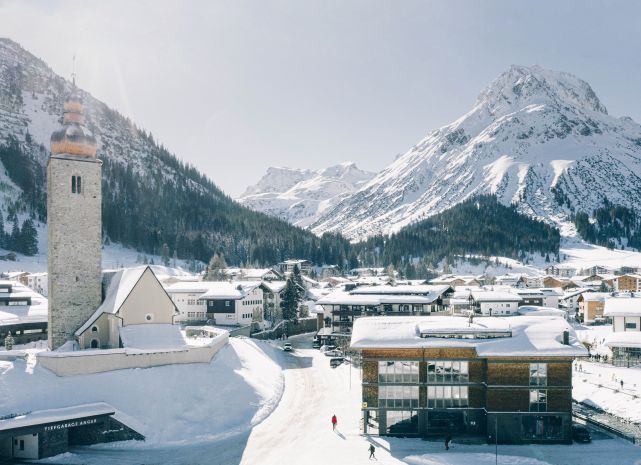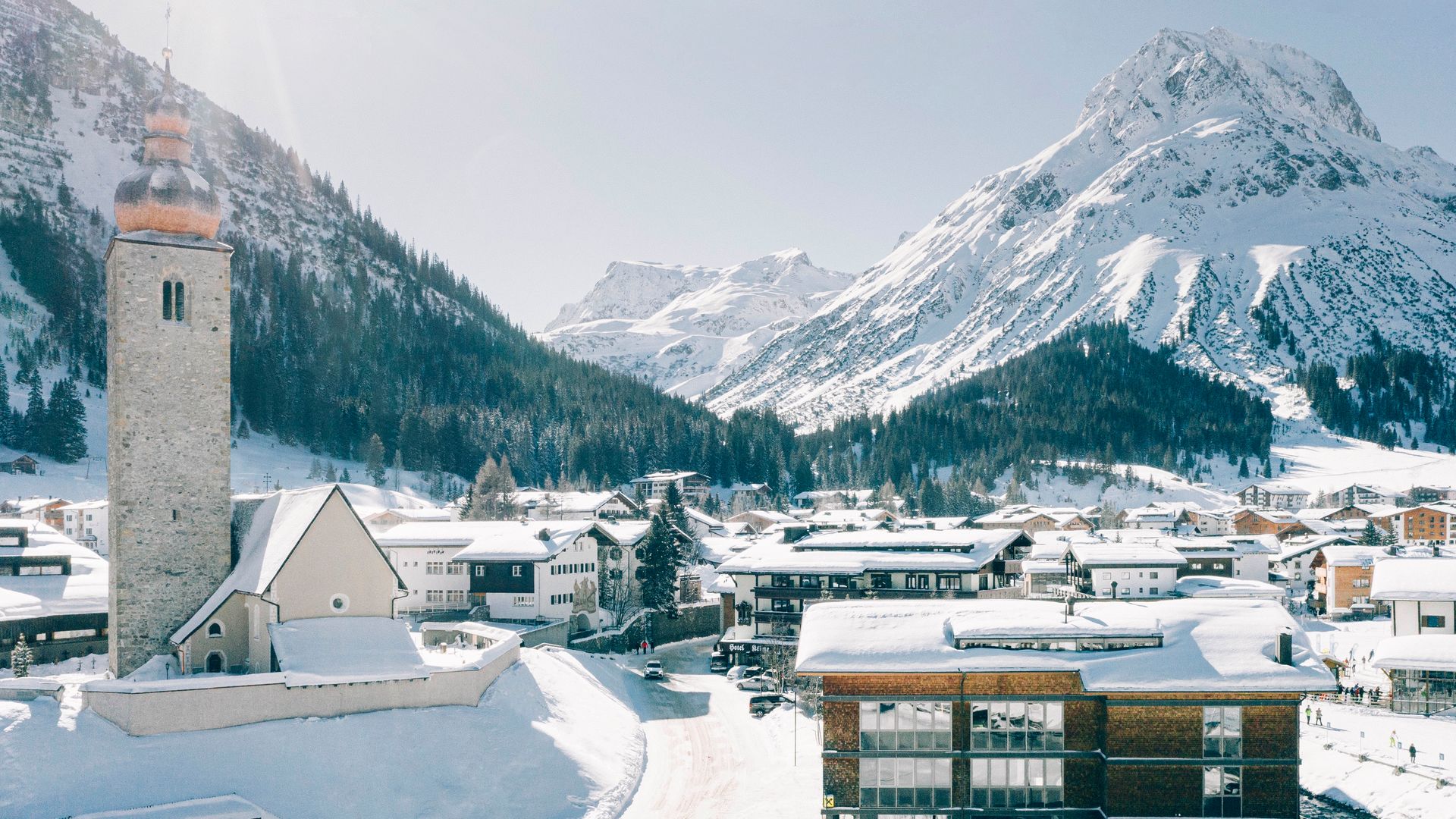 A designer by the name of nature.
Mountains and summits close enough to touch:
Panoramic windows and the roof terrace open up the view of the local Omeshorn mountain and the high-Alpine natural landscape. And come nightfall, you can even reach for the stars here. Four floors below, an in-house restaurant and the lively front courtyard on the banks of the Lech River invite you to relax and enjoy life.
Water. Sun. Energy. Do you know what it feels like to be in another world? Experience it from November 2022 at the Convention Center Lech.
Local meets global.
A haven for guests from all over the world: Lech am Arlberg has made a global name for itself with its authentic charm and subtle character. 1,444 metres above the ordinary, you will find more space and more time – for very personal moments of joy shared with like-minded people. No matter where you come from, Lech is easy to find and easy to reach. The hardest part is saying goodbye.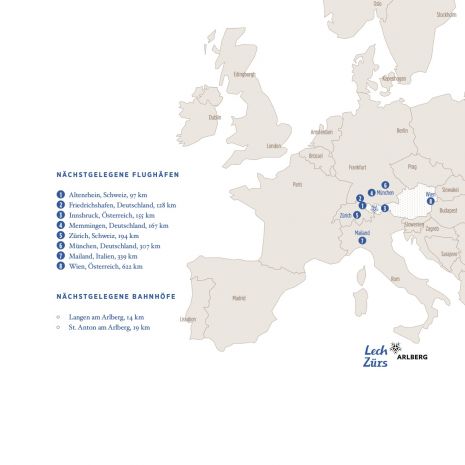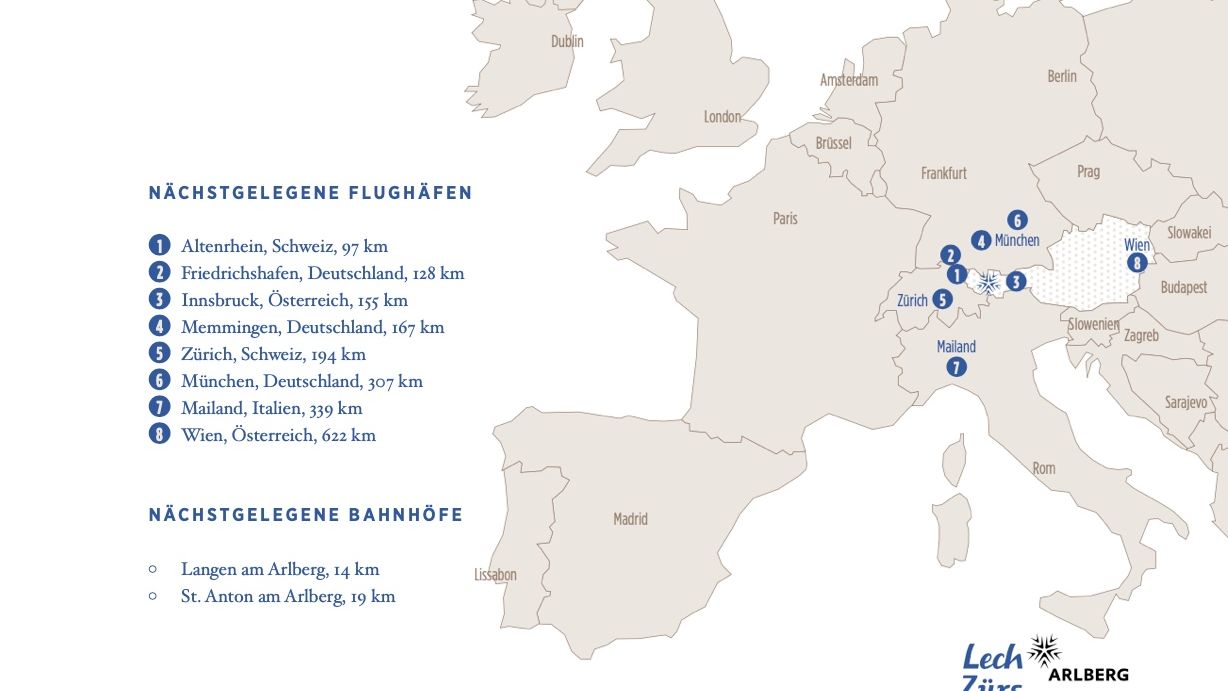 In the midst of it all.
This is where the village's heart beats. The Convention Center Lech is located right in the middle of the village between the characteristic church hill and the newly designed riverbank. It can be reached from every direction in only a few minutes' walk or you could park in the new underground car park that offers direct access. From the neighbouring valley station of the Lech-Oberlech cable car, you can reach Oberlech in just three minutes.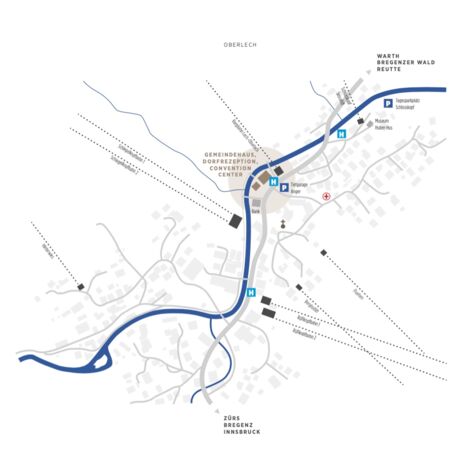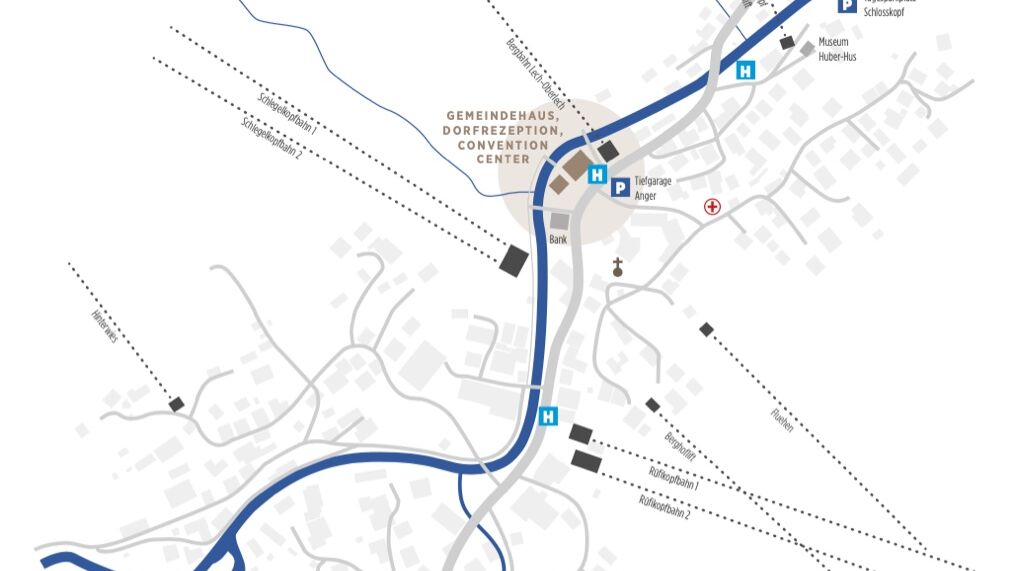 Classic meets modern.
Those who come to Lech or Zürs like to stay longer. It is no coincidence that there is such a high concentration of first-class hotels and exquisite restaurants to match the height of the mountains surrounding them. From traditional five-star hotels to innovative designer flats. And from classic Austrian haute cuisine to internationally flavoured gourmet concepts. Welcome to a place where you'll have just as much fun, day or night.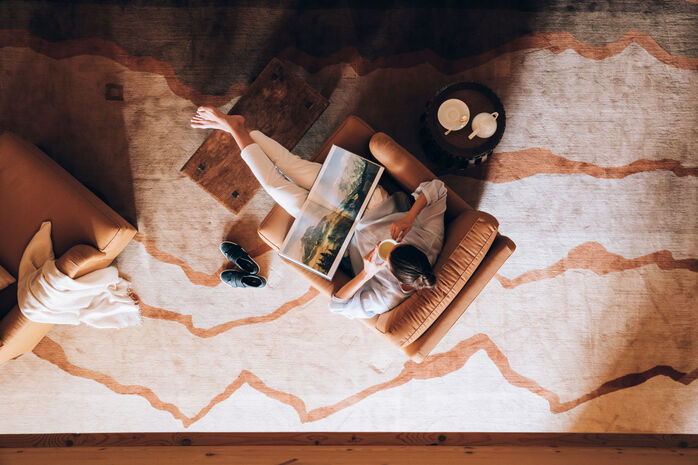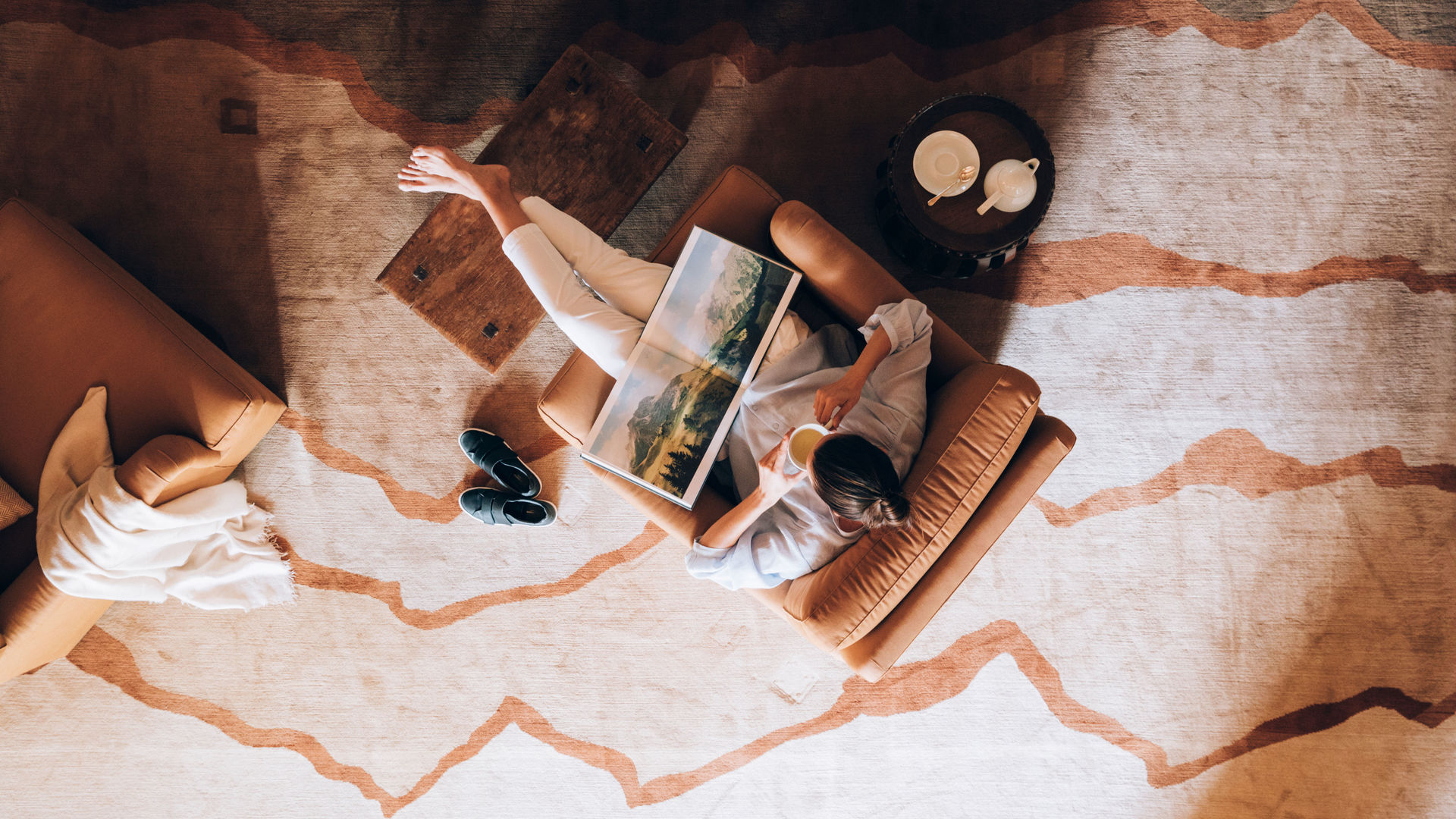 Lech Zürs is always in season.
The Arlberg is considered the cradle of Alpine skiing. Lech Zürs has always been located right where winter sports, art and culture meet. During the colder months, the whole world meets here in Austria's largest connected ski area. 305 kilometres of perfectly groomed ski runs and 200 kilometres of high-Alpine powder runs. And your heart will beat faster as you take off in a helicopter for a heliskiing adventure. In spring, summer and autumn, the mountains change: a lush green, picturesque and colourful world invites you on a voyage of discovery between high mountains and high culture. Between adventure and haute cuisine. Between fascination and inspiration. Lech Zürs is equally a haven and a powerful place when there's no snow. It's as though it's been made for exchanging ideas and opinions. It would be fantastic if the Convention Center Lech could be the place where thoughts meet and energies are concentrated.